Brooklyn, New York-based East One Coffee Roasters has opened its second coffee shop, this time in collaboration with the arts-focused nonprofit Baxter St. at the Camera Club in Lower Manhattan's Chinatown neighborhood.
The cozy coffee bar is designed to provide some creative elixir to help fuel the Baxter St.'s goals of promoting lens-based arts and education within the gallery and creative space.
The shop may provide an opportunity for some specialty coffee education, too. East One Coffee Roasters Managing Director Tom Cummings told DCN via email that the company's coffee director, Selina Ullrich, is emphasizing training for engagement within the small bar.
"We feel great roasting becomes limited without follow through on preparation," Cummings said. "Her aim and direction for our program is not only to roast a varied menu of multifaceted coffees, but also to equip the barista with a calibrated palate and strong grasp on extraction theory — all part of our internal and external training programs."
In scope, the new shop is much narrower than the East One headquarters in Brooklyn's Carroll Gardens neighborhood, which includes a full production roastery, a coffee bar and a restaurant.
The Baxter St. location centers around a 2-group La Marzocco Linea Classic AV espresso machine with a Mahlkonig K30 Twin grinder. A Marco Jet provides batch brews, while individual cup brews come through a Marco SP9 Twin. Coffees for all filter brews run through Mahlkonig EK43 grinders.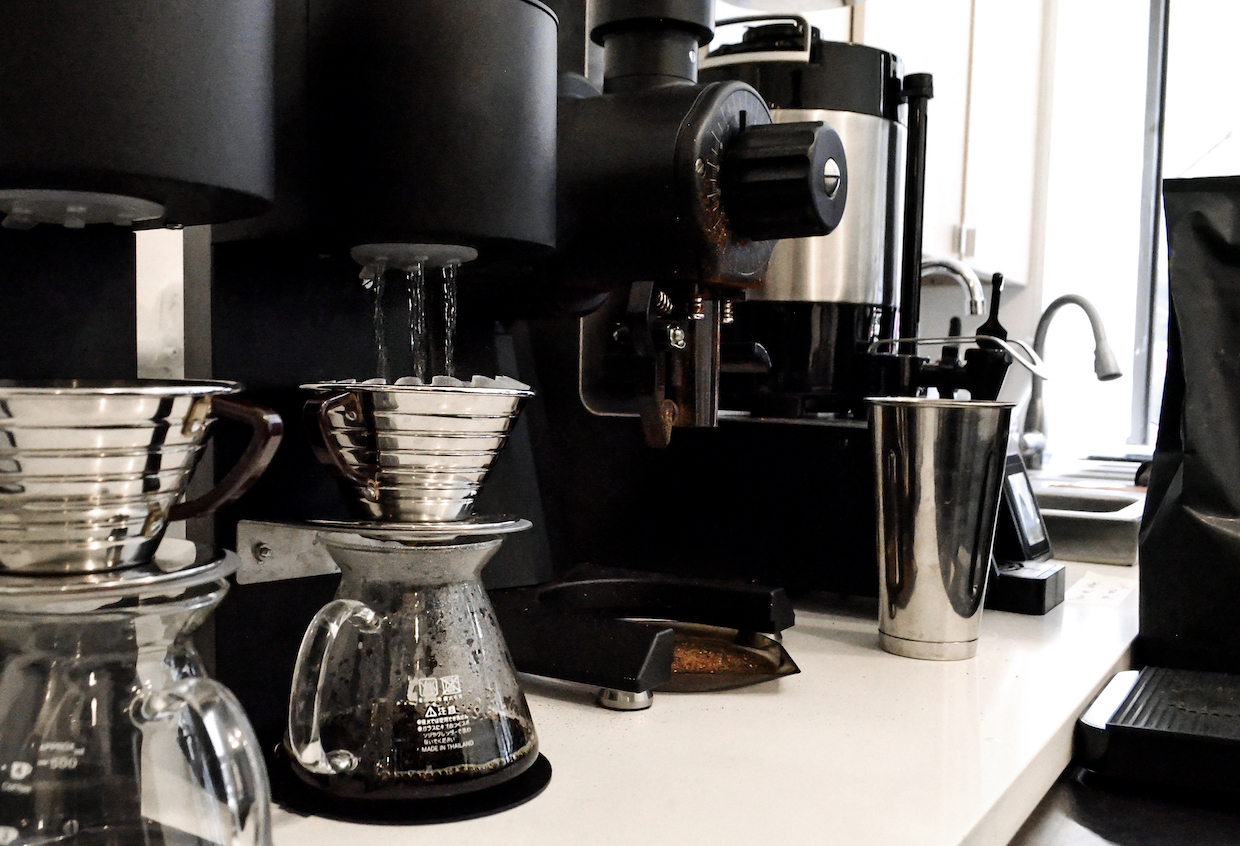 From this setup, East One is able to offer two contrasting espressos every day, while any coffee on hand can be used for filter brews.
As the Baxter St. bar comes into its own, East One is also actively developing its wholesale through partnership manager Jacob Richards. Cummings said both initiatives will help inform an even more ambitious East One plan that's currently on the horizon.
Said Cummings, "We are currently working on a flagship coffee project in the city that will take all of our learning from Carroll Gardens, and now Baxter Street, allowing us to create the same quality of preparation in a high volume arena."
East One Coffee Roasters at Baxter St. is now open at 128 Baxter St. in New York City. 
Nick Brown
Nick Brown is the editor of Daily Coffee News by Roast Magazine.