Even the jocks in Portland have high standards for their coffee. ESPN followed the Portland Trail Blazers' sports performance specialist Todd Forcier through a crucial pre-game coffee ritual:
Back in a hallway, in a jet-black carry-on padded suitcase, the necessaries are retrieved: coffee beans from Water Avenue (a Portland roaster), electric grinder, electric kettle, two stainless-steel 16-ounce French press coffeemakers, and powdered, organic, coconut-based "superfood" creamer. And then, in a cramped room adjoining the visitors locker room, Forcier and fellow Trail Blazers sports performance specialist Ben Kenyon get to work, in tandem — grinding the beans, boiling the water, adding one cup of grounds to the press, letting it brew for two minutes, then stirring, pressing the plunger down and adding the creamer — a five-minute process that they have perfected for the past four seasons.

"We're like baristas on game day," Forcier says.
Hopefully Stumptown doesn't take that too personally. In the next coffee mecca to the north, following the roughly $7.15 billion deal that gives Nestlé the right to sell Starbucks packaged coffee products, the two giants are becoming city-mates now, too. The Swiss coffee titan has leased a 47,500-square-foot office space in Seattle's Pioneer Square for its U.S. operations. The Registry has more:
Right on the water, the site is located within walking distance to the King Street light rail station, CenturyLink Field, the home of the Seattle Sounders and the Seahawks, and Safeco Field— soon to be named T-Mobile Park — home of the Seattle Mariners. Interstate 5 is roughly a mile away. Co-working giant Regus US signed a 46,382 square lease at the same development through 2030 at the end of 2017. The building is an 8-story, 168,000 square foot office development designed by Seattle-based NBBJ. 9,000 square feet of on-site retail and a 3,800 square foot rooftop deck with a conference center and amenity space are also part of the building.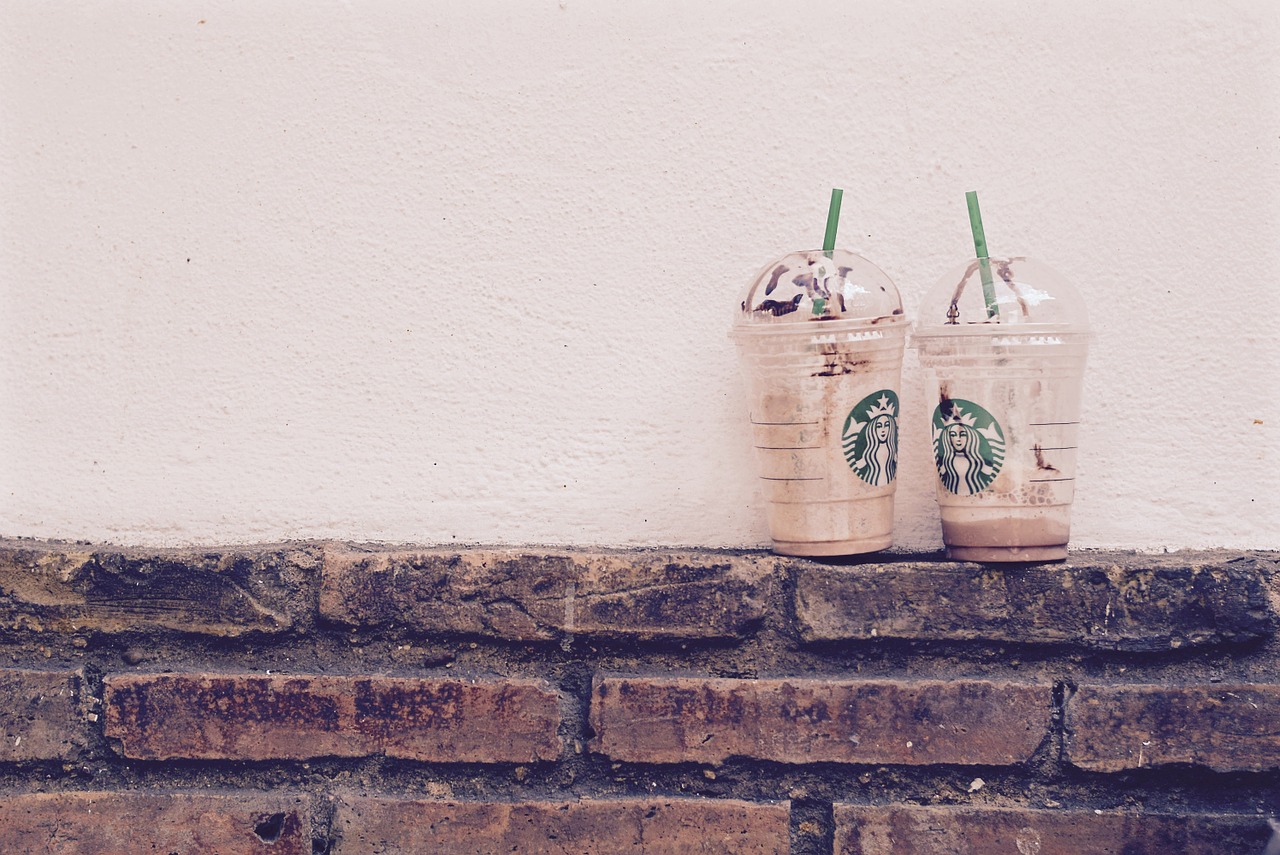 Under less glamorous folds of the Starbucks umbrella, the Green Siren is also installing needle disposal boxes for the collection of used syringes in the bathrooms of certain locations after workers petitioned for the company to address the growing hazard, according to a Business Insider report:
The coffee giant is exploring remedies after employees expressed fears about being pricked by uncapped needles and experiencing related health risks. Starbucks is testing solutions, including installing sharps-disposal boxes, using heavier-duty trash bags to prevent needle pokes, and removing trash cans from certain bathrooms.

"These societal issues affect us all and can sometimes place our partners (employees) in scary situations, which is why we have protocols and resources in place to ensure our partners are out of harm's way," Starbucks representative Reggie Borges told Business Insider.
The government of Tanzania kicked off the new year by banning all exports of unprocessed coffee, in an effort to force local industry to add value and ultimate reap higher compensation for the crop. Reuters then reported that union leaders there don't think such a ban will make much difference:
Prime Minister Kassim Majaliwa on Friday banned exports of unprocessed coffee, the country's third-largest cash crop last year, saying refining the crop would keep more cash in the country.

However, the chairman of the Kagera Coffee Union, Onesmo Niyegila, said that coffee from his northwest region, one of the main producers, is already mostly processed before export.

The order will come into effect in the harvest season starting in May, Minister of Agriculture Japhet Hasunga said, adding that coffee should be processed to the level of clean beans before exporting and not necessarily to final product ready for consumption.
A writer for Food & Wine offered a helpful, if somewhat pedantic, solution to Google Sheets-savvy consumers struggling to keep track of all the fancy coffee they've either liked or disliked. Make a coffee diary spreadsheet:
As a result, I've never been happier with my morning joe. I almost immediately weeded out the roasters that simply aren't up to snuff. (That alone was worth the effort.) I quickly honed in on which countries are more likely to produce beans to my liking. (Turns out I am not as opposed to Central America as I thought.) And without much effort other than typing out some basics, I absorbed more knowledge about coffee in nine months than I had in the previous ten years.

Plus, as an unexpectedly amazing bonus, even those terrible cups of coffee have become more worthwhile: I engage in them more analytically and accept them as a necessary part of the larger puzzle. And guess what, I still get my caffeine buzz from them all the same.
Should you choose for some reason to print out a hard copy of that coffee spreadsheet, coffee might help with that, too. Printer ink scientists are examining coffee stains for clues about the "coffee ring effect" and its connection to unevenness in inkjet printer output, according to the Asahi Shimbun:
The splashes from black coffee on a desk or other surfaces dry into ring-shaped stains. In comparison, spilled sweet coffee leaves uniform stains without an unevenness.

The Japan Agency for Marine-Earth Science and Technology (JAMSTEC) has published research results on the mechanism behind that phenomenon. That finding could be used to help suppress unevenness in printer output if it is applied to ink processing, JAMSTEC officials said.
The explosively growing canned nitro cold brew company Convergent Coffee Co., originally known as Confluence Coffee Co., has suddenly shuttered. Richmond Biz Sense looked into it:
The closure comes about a year after Convergent began planning a national expansion, for which it had raised $2.3 million in venture capital funding.

A year prior, it expanded into the 10,450-square-foot Rhoadmiller Street warehouse and distribution facility, near The Diamond.

At one point, the company was distributing to more than 300 stores along the East Coast and also had an office in Denver. All of its coffee was infused with nitrogen gas and sold in cans and kegs, and did not include dairy or sugar. It sold four main flavors: house blend, coconut, vanilla and mocha.

Its 2017 rebrand to Convergent Coffee Co. was done to avoid a the potential legal dispute with Iowa-based beer maker Confluence Brewing Co.
Treehugger took issue this week with the Washington Post's recent piece in which specialty coffee luminaries lamented the low quality of coffee Italians consume amid their time-capsule-like espresso culture. While fully ignoring the objective standards by which specialty coffee is evaluated and, worse, ignoring the plight of farmers and the downward spiral of coffee production at every level due to the price crisis caused by the commoditycoffee market, writer Katherine Martinko instead urged consumers to consider less dairy, less screentime and more ceramics:
I have no patience for this. One of the many things I love about Italy is that I can always count on a consistently decent cup of coffee, strong and bitter though it may be, in any highway truck stop, dive bar, or tiny restaurant. There's none of the watery swill that passes for coffee in the majority of places in the U.S. and Canada. I prefer to judge a country on the quality of its average, everyday, most accessible cup of coffee, not the stuff of snooty artisanal coffee bars.
If only she'd taken that trip to Australia instead of Italy, learning instead how Aussies excel in their coffee consumption practices, but also in their agricultural research. While the continent's production is far short of its demand for coffee today, The Guardian examined how Australia's climate and other factors make it well suited to be a potential major producer in the not-too-distant future:
Prof Graham King, a leading plant science researcher at SCU, says that in January up to 900 plants will be planted at the tropical fruit research station in Alstonville, northern New South Wales. According to King, climate change is expected to devastate the world's major coffee-growing regions through extreme weather and by increasing attacks by crop pests and diseases.

"Many current mountainous tropical production areas of the world are likely to become untenable for coffee as climate change progresses," he says. "Within Australia we currently have the benefit of no coffee rust or cherry borer, or other major pests and disease. This is quite unique compared with most production areas of the world."
Howard Bryman
Howard Bryman is the associate editor of Daily Coffee News by Roast Magazine. He is based in Portland, Oregon.