After 13 years in business, San Antonio, Texas-based Brown Coffee has moved out of its original 900-square-foot location and into a 2,400-square-foot facility that is providing the roasting company and its patrons a renewed focus on production, education and craft.
The new Brown Coffee headquarters includes a coffee bar from which customers can see not only their drinks being made but also the coffee being roasted on Brown's 15-kilo-capacity Giesen roaster.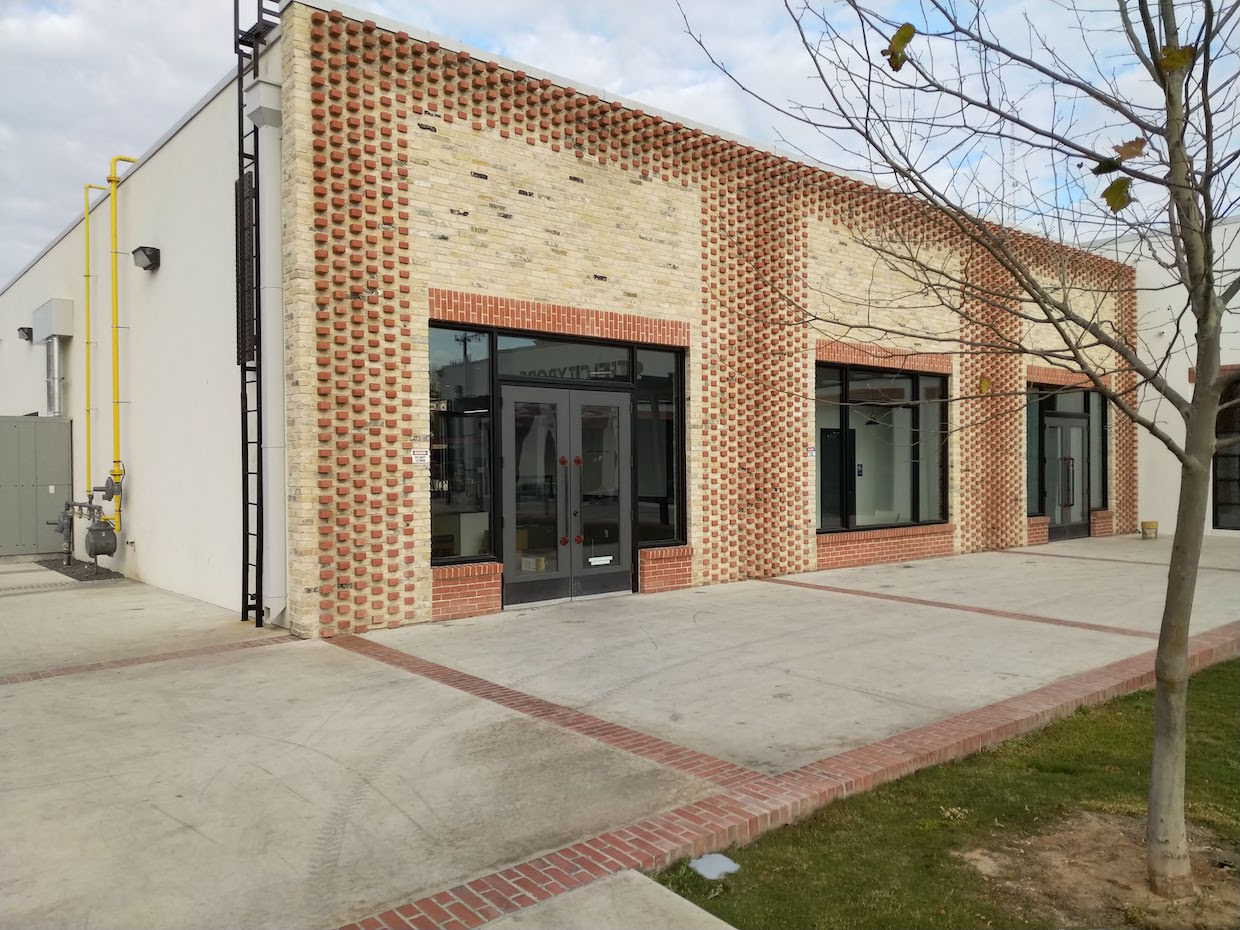 There's also patio seating at the new cafe from which to enjoy an expanded menu of pastries and bento boxes along with espresso-based drinks prepared on the new bar's Slayer Steam X espresso machine paired with a Nuova Simonelli Mythos 2 Gravimetric grinder. A two-headed Mahlkonig EKK-43 grinder preps beans for Fetco V+ batch brews, as well as for a manual brew bar fed by a Marco Mix3 under-counter hot water system.
Cuppings, classes, employee trainings and barista competition practice can now take place in a dedicated onsite lab outfitted with a Marco Uber boiler system, a trusty La Marzocco Linea and an Anfim Super Caimano 2 grinder.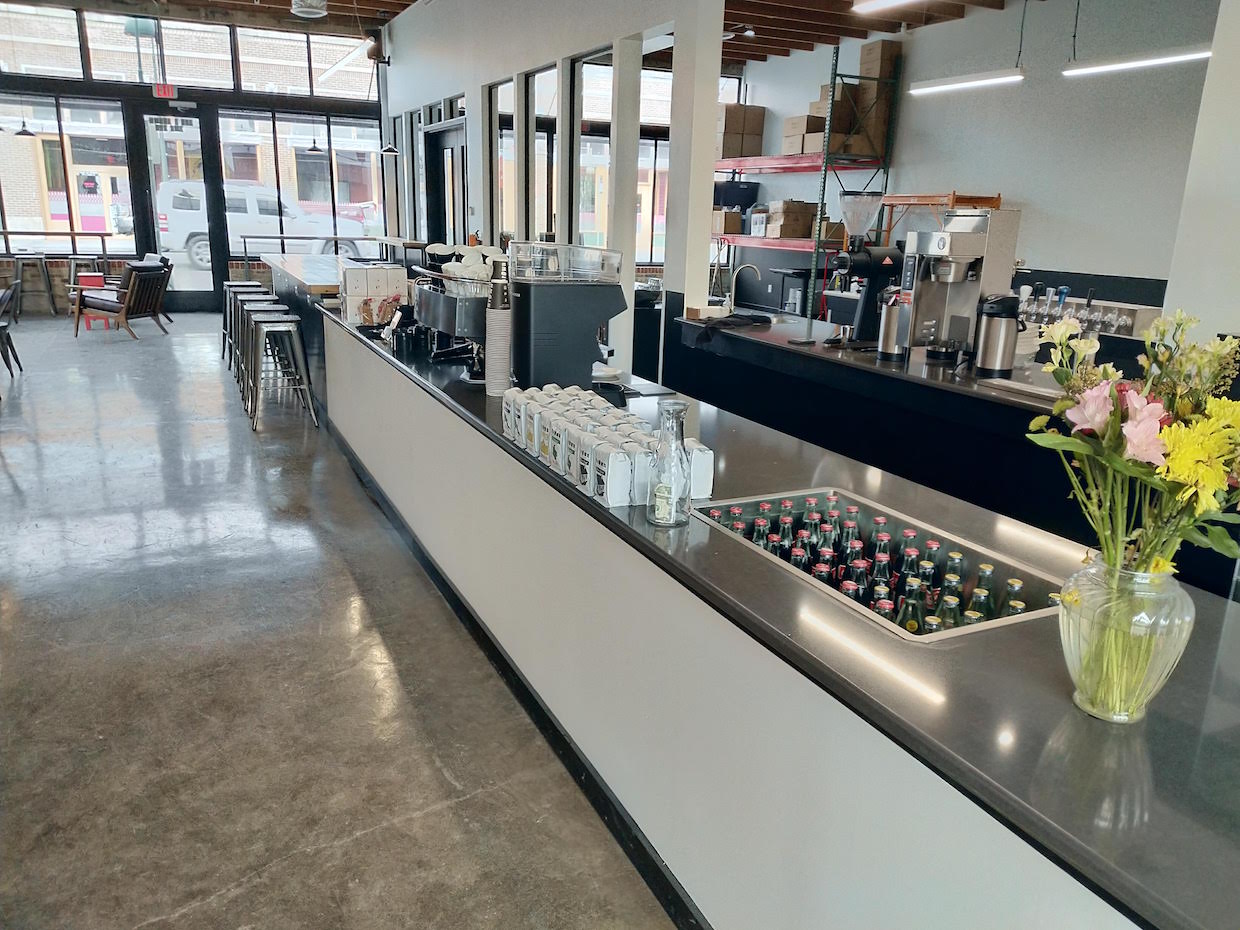 "This is a 'maker space,' so the goal is lots of clear sight lines between what happens in the front of the house and what typically might go on behind the scenes of a coffee operation: the storage and roasting of green coffee, the wholesale production area, etc.," Brown Coffee Owner Aaron Blanco told Daily Coffee News. "The back-of-house is also 'future proofed,' with space for a larger roaster and our next business steps."
Those steps include delving further into the kitchen. Curing, pickling and baking are all on the near-future experimentation schedule, as is brewing beer and "other fermentables," according to Blanco.
"For now though, this space will give the casual customer a deeper peek into the huge world of coffee beyond just the cafe," said Blanco. "You can sit in the window and watch the roasting team do their thing just a few feet away."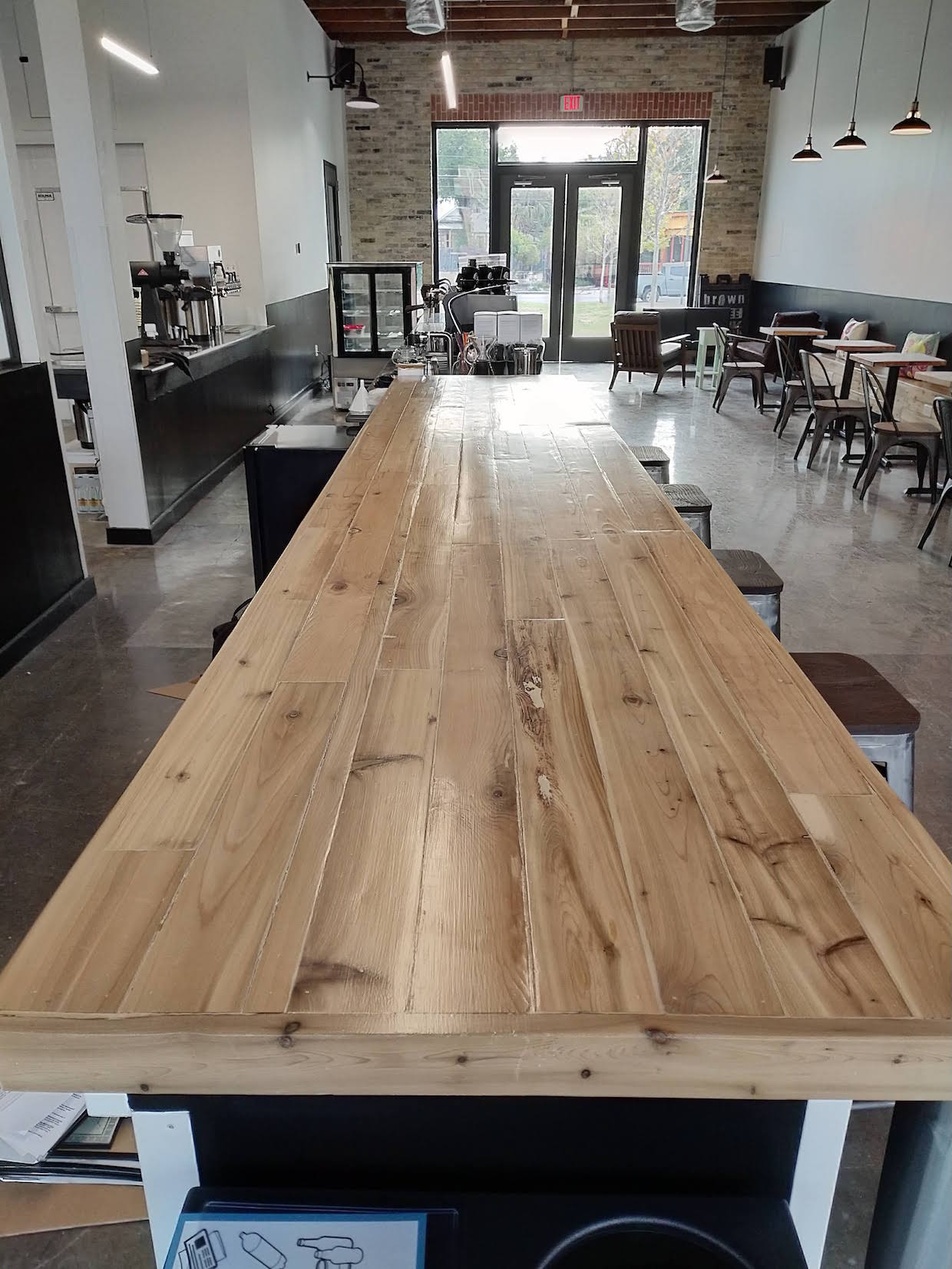 Classes will build on the company's previous educational experiences, including its two-semester "Pour Lab" workshop series. That series has covered topics ranging from sourcing and roasting to taste analysis and more technical offerings, such as the specifics and significance of water and milk composition.
By volume, Brown has for a long time sourced most of its coffee directly from producers. Blanco travels annually to producing countries to forge new relationships and reinforce existing ones, while the company also occasionally takes advantage of the logistical help of such importers as InterAmerican and Olam.
"This is our 14th year in business, and we still have partnerships with producers going back almost to the very beginning," said Blanco. "The goal is to maintain and grow those relationships over decades."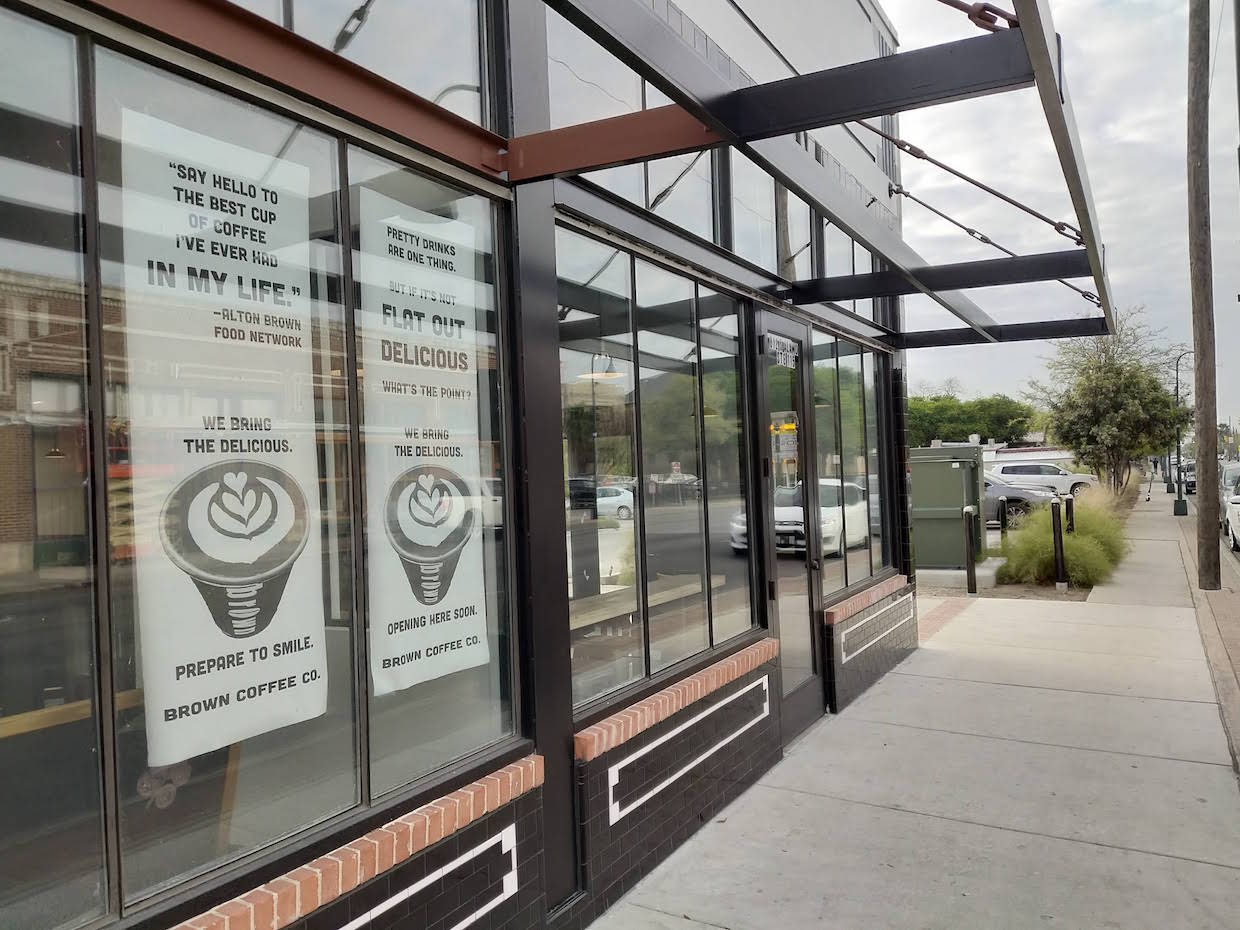 Emblematic of this dedication is Brown Coffee's Source Improvement Project (SIP), through which the company collaborates closely with various producers from which it sources coffee, and gets to work on real, practical projects aimed at improving both the coffee and the lives of the people producing it.
Blanco told DCN that one SIP project in Kenya has delivered the first full-year funding commitment of a three-year span, this past May. This provided the Thiririka Factory mill and Githembe Society cooperative with a networked, digital scale for greens collection and administration, as well as the first 20 of 180 of drying table replacements.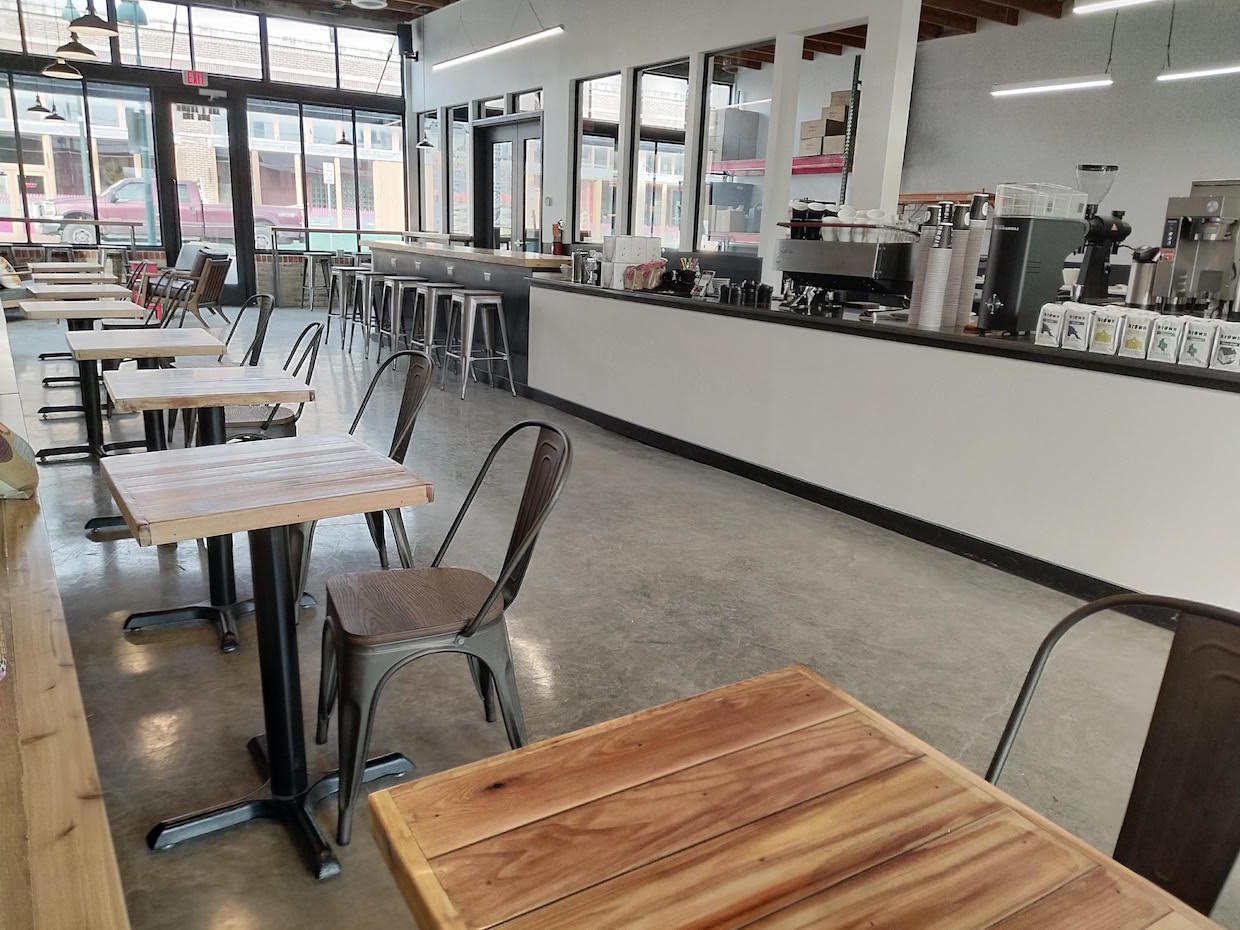 "Next year we'll replace another 80 tables, and help send the approximately 300 Githembe Society members to Nairobi for farmer education training to help with soil and tree management, processing, and more," said Blanco. "Year three will complete the tables replacements. We're humbled to help participate in a project like this, that will have a tangible benefit for the Society for decades to come."
Brown Coffee's new roastery cafe is open now at 812 S. Alamo in the heart of San Antonio's Southtown neighborhood. The company intends to grow its wholesale operation now, as well, plus in the next few years there could also potentially come some additional Brown retail locations in San Antonio, other parts of Texas and beyond. The new HQ seems to be marking the beginning of a new era for Brown, according to Blanco.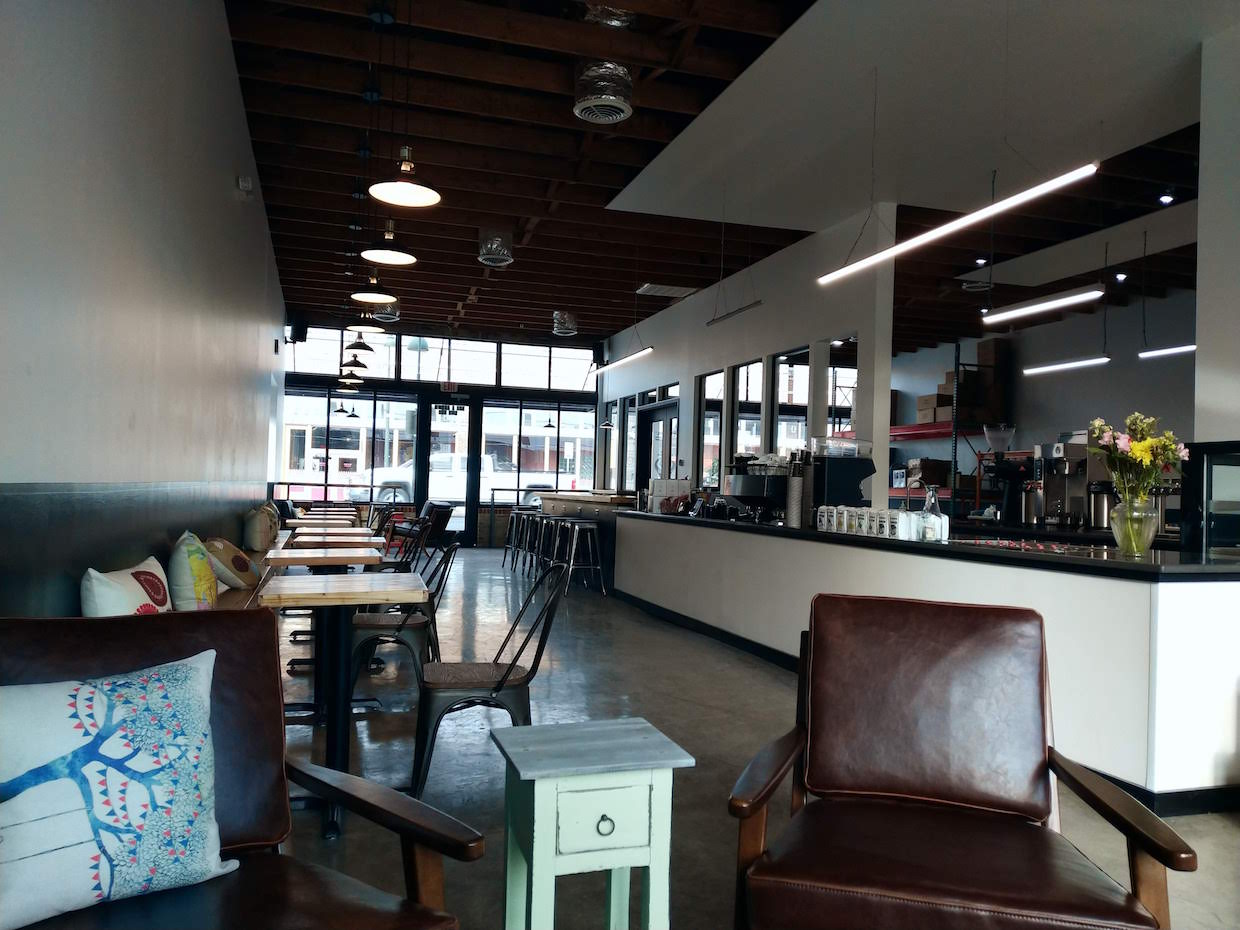 "We've been around since 2005," said Blanco. "In so many ways it feels like we're about to hit the hyperloop into an even bigger and more fun future."
Howard Bryman
Howard Bryman is the associate editor of Daily Coffee News by Roast Magazine. He is based in Portland, Oregon.