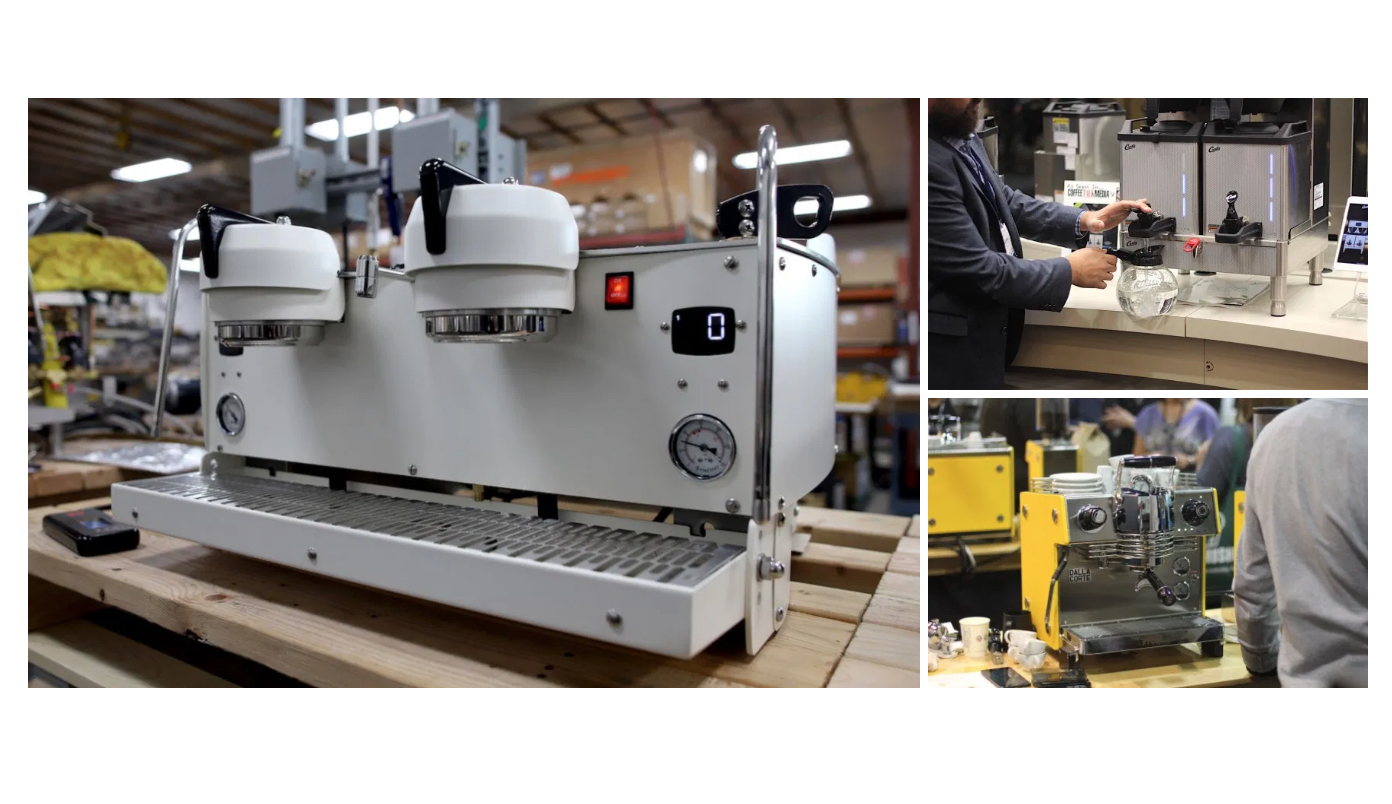 With economies in major consuming markets of the United States and Europe chugging right along and supporting steady coffee market growth, consolidation remained steady at all levels, from roasting and retail to equipment and service.
Oddly enough in 2019, the biggest movement on the B2B side of the coffee industry came in the category of commercial equipment, with numerous smaller but higher-end espresso and other brewing equipment brands being acquired by larger brands seeking to tap into the growing specialty retail market.
This continued consolidation of commercial equipment brands could be seen as an arms race of sorts, as large chains continue their dominance in established markets while spreading to newer ones throughout Asia, the Middle East and the Americas.
Starbucks, Dunkin', Coca Cola-owned Costa and Chinese-born retail brand Luckin remain the bell cows in this chain race — and notably, each of the companies reported location growth through 2019. However, smaller local and regional coffee brands also were the targets of investments and acquisitions throughout the year, following a five-year trend in which companies that might be historically associated with the Third Wave movement are becoming the properties of national and international corporations.
We've broken some of this year's biggest coffee industry news into two main categories below, beginning with consolidation and investments in the equipment segment, and ending with consolidation and investments in retail brands:
Equipment
Seattle Espresso Pathfinder Synesso Acquired by Middleby Corporation
Elgin, Illinois-based foodservice equipment company Middleby Corporation has announced its acquisition of the pioneering espresso machine manufacturer Synesso. The companies have not announced the financial terms of the acquisition, although Middleby noted in a press release that Synesso has "quickly grown to $10 million in revenues."…
Smeg Acquires Classic Italian Espresso Machine Maker La Pavoni
While offering a range of equipment in both the home and commercial categories, both of the Northern Italian companies have become best known in the high-end home market, touting uniquely vintage design in their products. La Pavoni, which was founded in 1905, in particular, has built a devoted following through its chrome manual lever espresso machines…
Roaster Maker Bellwether Coffee Closes $40 Million Funding Round
Coffee roasting equipment maker Bellwether Coffee announced this morning that it has closed a $40 million funding round. The Series B funding follows an initial funding round of $10 million in August of last year, giving the Bay Area company an unprecedented amount of startup capital in the coffee equipment industry since its early 2018 launch…
Franke Acquires Majority Stake in Italy's Dalla Corte
According to Franke Group, the two companies will continue to operate independently in the marketplace, though the deal now expands Franke's range of products. Dalla Corte will continue to be managed independently at its headquarters outside Milan, while the Italian company will maintain its workforce, according to Franke…
Carimali Acquires Fellow Italian Espresso Machine Maker Elektra
Longtime family-owned espresso equipment company Elektra has been acquired by fellow Italian espresso machine manufacturer Carimali, which is celebrating 100 years in business this year…
Electrolux Acquires French Espresso Machine Maker Unic
Swedish appliance giant Electrolux has acquired French espresso machine manufacturer Unic, bringing a full suite of espresso equipment to its Electrolux Professional division for the global foodservice and hospitality sectors…
Brewer Maker Wilbur Curtis to Be Acquired by Groupe SEB
Wilbur Curtis is a leading manufacturer of coffee and tea brewing equipment for a range of commercial brewing applications, with a particular focus on batch brewing and carafes. The company had remained family-owned since its inception in 1941, employing some 300 people from its headquarters in Montebello, California…
Roasting and Retail
Second Cup Company Acquires Ottawa's Bridgehead Coffee for $7.1 Million USD
The corporation behind Canadian coffee retail giant Second Cup has acquired longtime Ottawa, Ontario-based roaster and retailer Bridehead in a deal worth $9.5 million Canadian (approximately $7.1 Million USD)…
Colombia's Grupo Nutresa Acquires Cameron's Coffee for $113 Million
According to Grupo Nutresa — a multinational conglomerate that specializes in packaged food in numerous categories, including coffee, chocolate, cookies, ice cream and pasta — Cameron's Coffee sales for the year ending July 31, 2019, totaled $72 million…
'Molecular Coffee' Startup Atomo Coffee Receives $2.6 Million Seed
Atomo made headlines upon the launch of its Kickstarter campaign earlier this year with the promise of a "molecular coffee" caffeinated beverage that looks and tastes like coffee, but without all the pesky agricultural product…
London's Black Sheep Coffee Plans International Expansion Following $16 Million Round
Just days after announcing it had secured £13 million ($16 million USD) in funding from private investors, UK-based coffee roaster and retailer Black Sheep Coffee announced it has acquired the retail locations of London-based competitor Taylor St. Baristas…
Vancouver's 49th Parallel Coffee Roasters to Tap Into Claridge Investment
Renowned Vancouver, British Columbia-based coffee roasting company 49th Parallel is poised to expand its boundaries, announcing a strategic partnership with the Montreal, Quebec, investment firm Claridge Inc…