A wide variety of brew methods are sharing the spotlight at a new cafe in Washington DC's NoMa neighborhood called Sweet Science Coffee.
Between the high ceilings and vividly decorated walls of the 1,100-square-foot space, pourover options include Hario V60, Kalita Wave, Chemex and Bee House; the full-immersion range includes French press, siphon, Aeropress and Karlsbad; cold brew options include both long-steep and slow-drip; and if all else fails, an old-fashioned espresso program is there to pick up the slack.
A multiroaster platform brings an extensive rotating variety of coffees into the shop. Each coffee is tested on all available brew methods, then dialed into those deemed by staff as best suited to delivering that coffee's finest qualities. When a customer picks a coffee, it is prepared in the equipment and recipe predetermined by Sweet Science; if a customer is curious about a particular brewer, the demonstrative cup they get is made with the coffee already dialed in for it. That is to say, mixing and matching willy-nilly is not an option.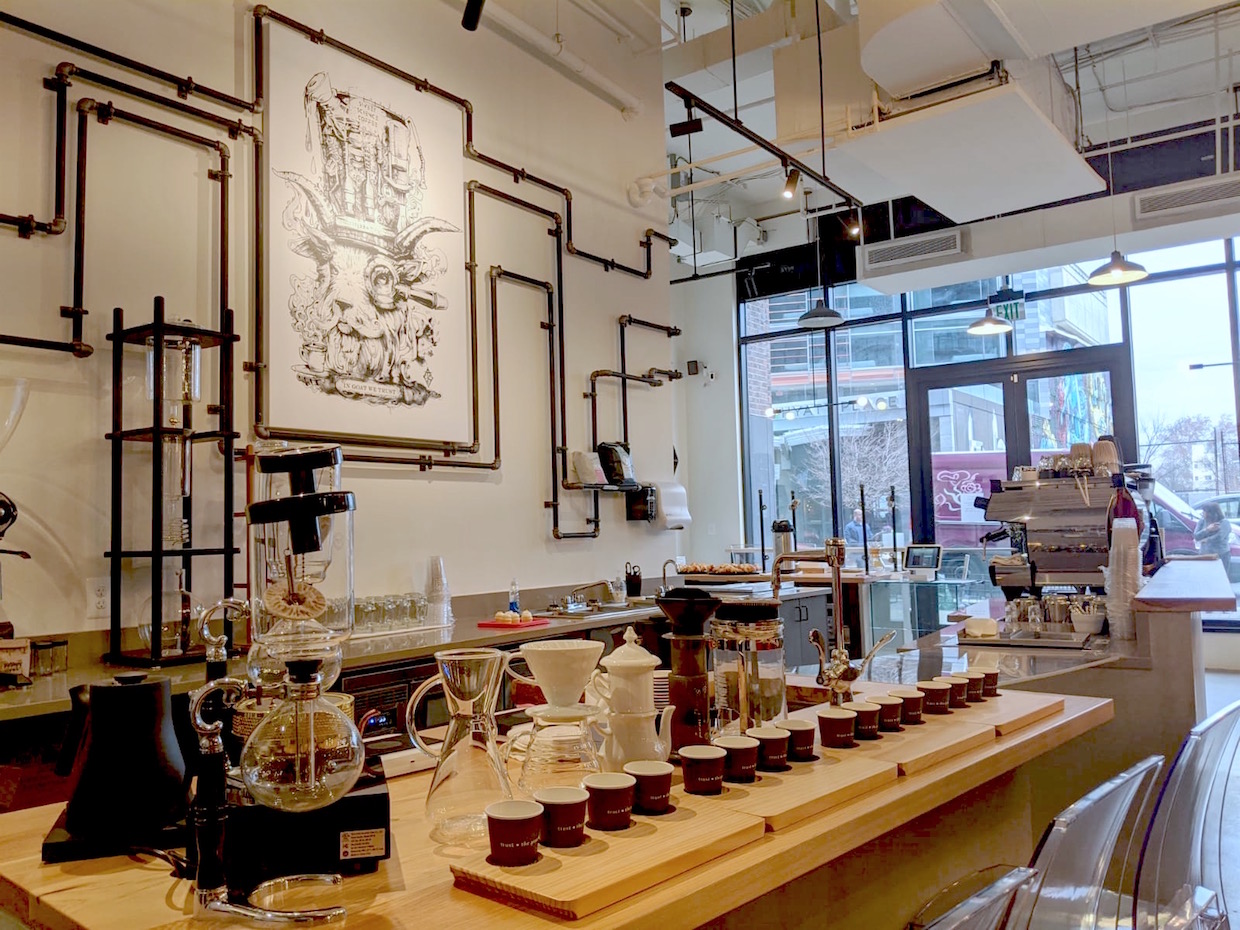 "Generally, clients will choose the coffee and we pick the tool that highlights the character of that coffee," Sweet Science Founder and Co-Owner Sandra Wolter told Daily Coffee News. "Sometimes guests will request a particular tool because they would like to know how it works, or they use it at home and want to learn more. In those cases, they have to live with the coffee that we serve on it, because with up to five coffees on Slow Bar there is no way to dial each one in perfectly for all tools."
Wolter, a former television reporter from Germany, initially launched Sweet Science as a pop-up project in 2015 before eventually parking a bar beneath the modern Afghan restaurant Lapis in DC's Adams Morgan neighborhood. Encouraged by that experience, Wolter brought in experienced retail business partner Jad Bouchebel and retail developer Ricardo Iglesias to help bring a brick-and-mortar Sweet Science to life.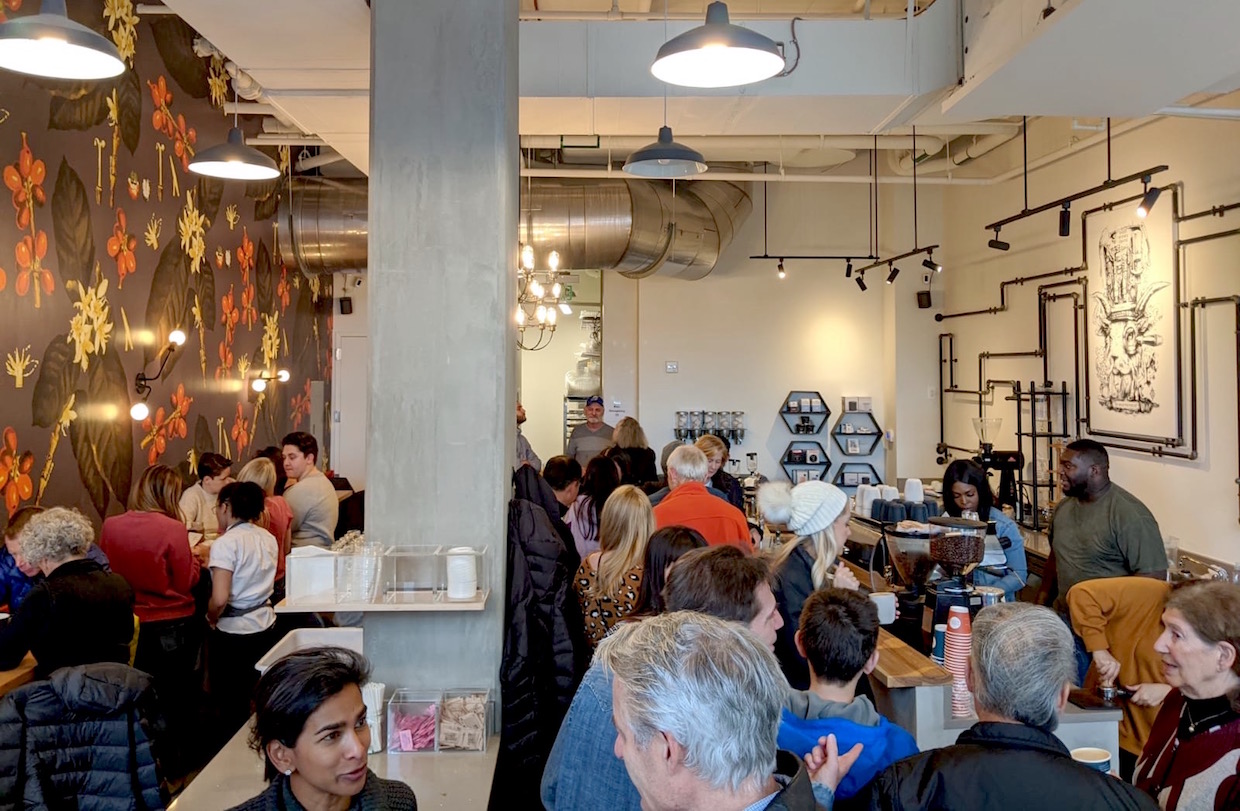 The doors at 35 N Street NE in NoMa officially opened Jan. 6. Inside the cafe, steampunk influences shine through a design of metal piping on one wall and bright red botanical textbook coffee cherries popping from the deep purple background of custom wallpaper on another. Governing the coffee from within a hanging frame, an illustrated goat adds a sense of wonder and history.
"[The goat] is an idea I had for years and was lucky to find Tim Lord, a British artist, who could execute the design of a fantasy creature with coffee tools in their hat," said Wolter. "That part celebrates and represents the long tradition of coffee from the Kaldi Legend to the crazy tools and gadgets we use today in pursuit of that perfect cup."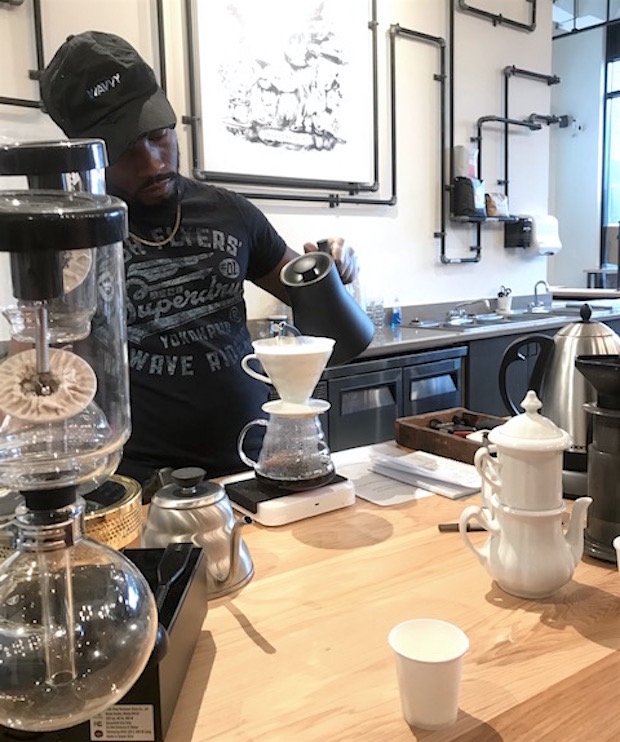 Those crazy tools and gadgets are also on display from virtually any angle in the open, airy space, in which patrons can observe baristas operating four different Mahlkönig grinders for different applications behind the bar, and an RO filtration system filling the 2-group La Marzocco GB5 espresso machine along with Stagg and Monarch Methods gooseneck kettles.
Wolter said the beans for all these methods come from roasteries that emphasize transparency and direct relationships in their sourcing practices. The shop intends to always offer coffees processed through different methods, while carrying at least one coffee that was roasted overseas. At the moment, the coffee lineup includes two offerings from Portland, Oregon-based Heart Roasters, one from Brooklyn-based Forty Weight Coffee Roasters, beans for cold brew and espresso from Open Seas Coffee, and two by Five Elephant out of Wolter's former home country of Germany.
"Roast styles vary by customer taste in each country and philosophy of the roaster, so the slow bar is a great way of showcasing that," said Wolter. "The international one will not always be German; I am planning to feature roasters from Spain, the Czech Republic, Canada and Denmark next."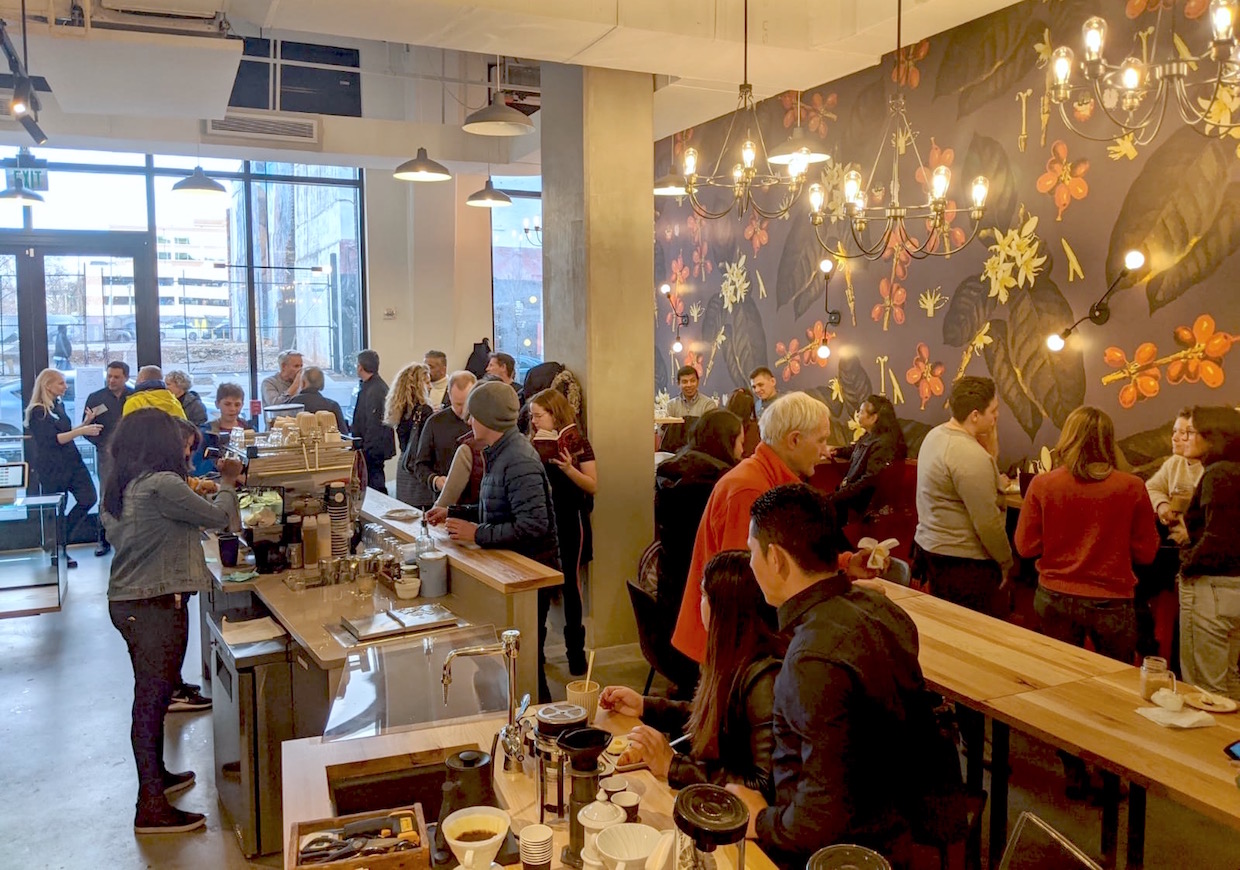 While Sweet Science emphasizes the art of slow brewing, if all goes well, the company's growth will be relatively fast. Wolter said the plan is for there to be four distinct locations within five years, each designed uniquely to embrace the spirit and culture of its neighborhood.
"That is true, given this first standalone takes off and I don't have to change the concept too much in order to reach a particular sales goal or make investors happy," said Wolter. "Personally, as a founder, I always said I didn't put everything on the line to follow a passion and particular vision of a coffeehouse only to end up selling smoothies and quick cups only."
Sweet Science Coffee is now open at 35 N Street NE in Washington DC. The second Sweet Science Coffee location is slated to open in Spring of 2020 in Arlington, Virginia. 
Howard Bryman
Howard Bryman is the associate editor of Daily Coffee News by Roast Magazine. He is based in Portland, Oregon.