After helping to establish the very concept of specialty coffee in Columbus, Ohio, over nearly two decades, Brioso Coffee has opened what it's describing as its flagship coffee shop.
The new shop is located kitty-corner — or caddy-corner, as Ohioans may say — from the company's original location in downtown Columbus. Yet within a renovated 1917 building that once housed Citizens Trust and Savings Company, the coffee bar at the new shop has moved forward by miles.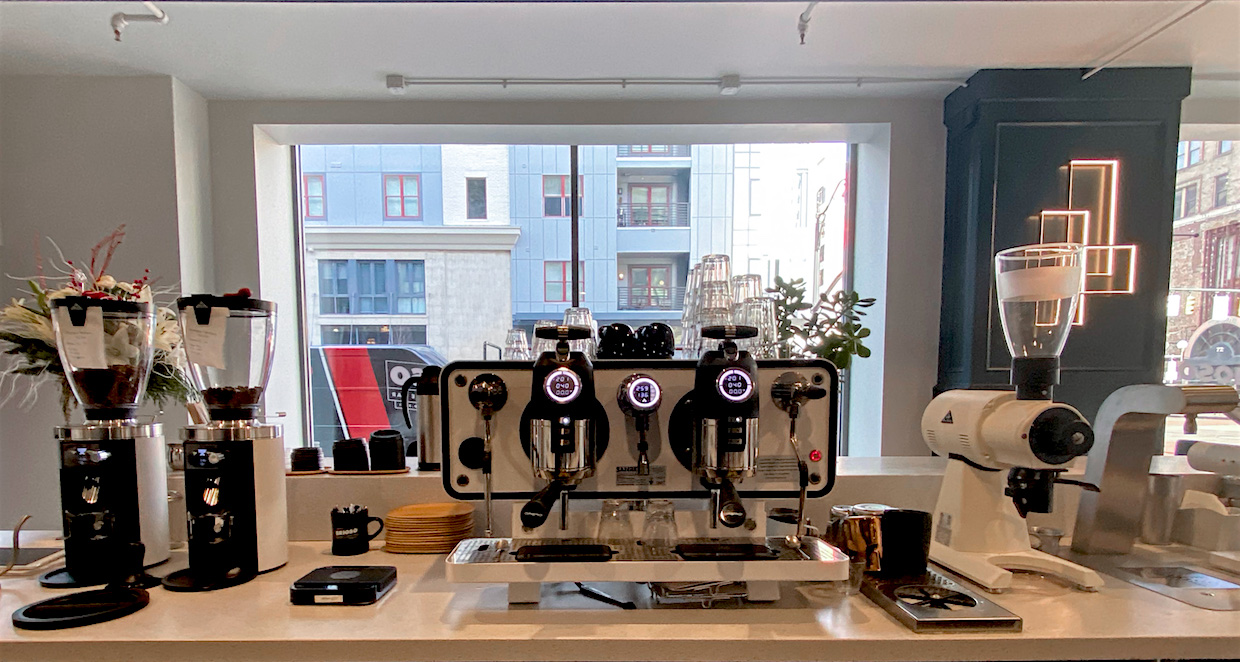 "Espresso is the foundation of any good coffee program and has been a huge focus for as long as I've been with Brioso," the company's coffee director, Haley Henderson, said. "With our new space we also upgraded our equipment to strive for the best quality espressos and beverages."
Atop the new bar is a snazzy new black-and-white, 2-group Sanremo Opera 2.0 espresso machine, which Henderson praised for its pressure profiling capabilities. In conjunction with Mahlkönig E65S grinders, that machine will support an espresso menu that Brioso patrons grew accustomed to at the now-closed original location, while the shop will also offer Fetco batch brew and Hario V60 pourovers with help from EK43S grinders.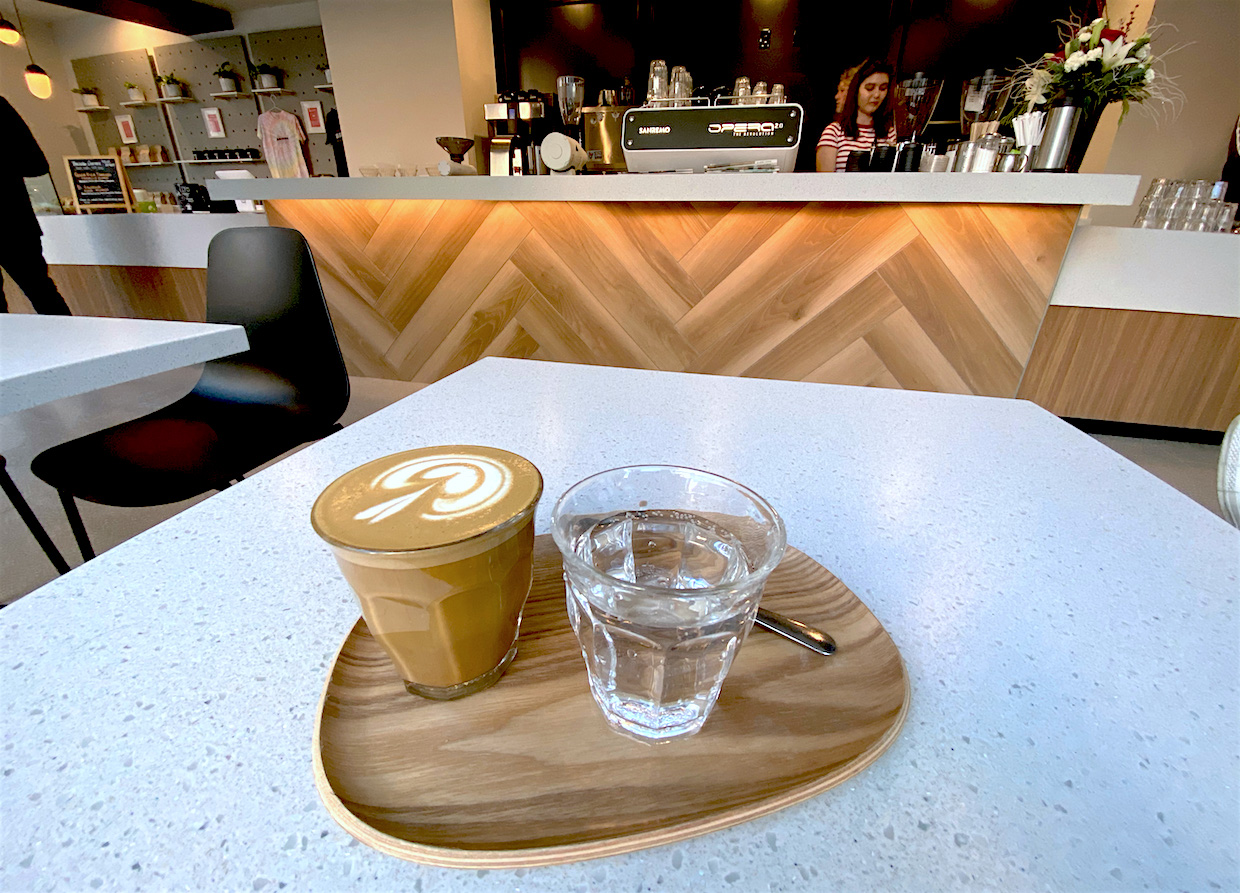 Brioso's Spencer Hackett told Daily Coffee News that the shop is also offering some rotating seasonal coffee and non-coffee drinks, taps of cold brew and nitro cold brew, and a daily selection of pastries from local sources.
Hackett said the shop's design was explicitly intended to promote communication and a spirit of sharing between baristas and customers, something that Brioso has been striving for since 2001, when it originally opened on E Gay St. That same spirit carried into Brioso's roastery, quality control facility and second cafe in Columbus's Discovery District, which opened in 2016.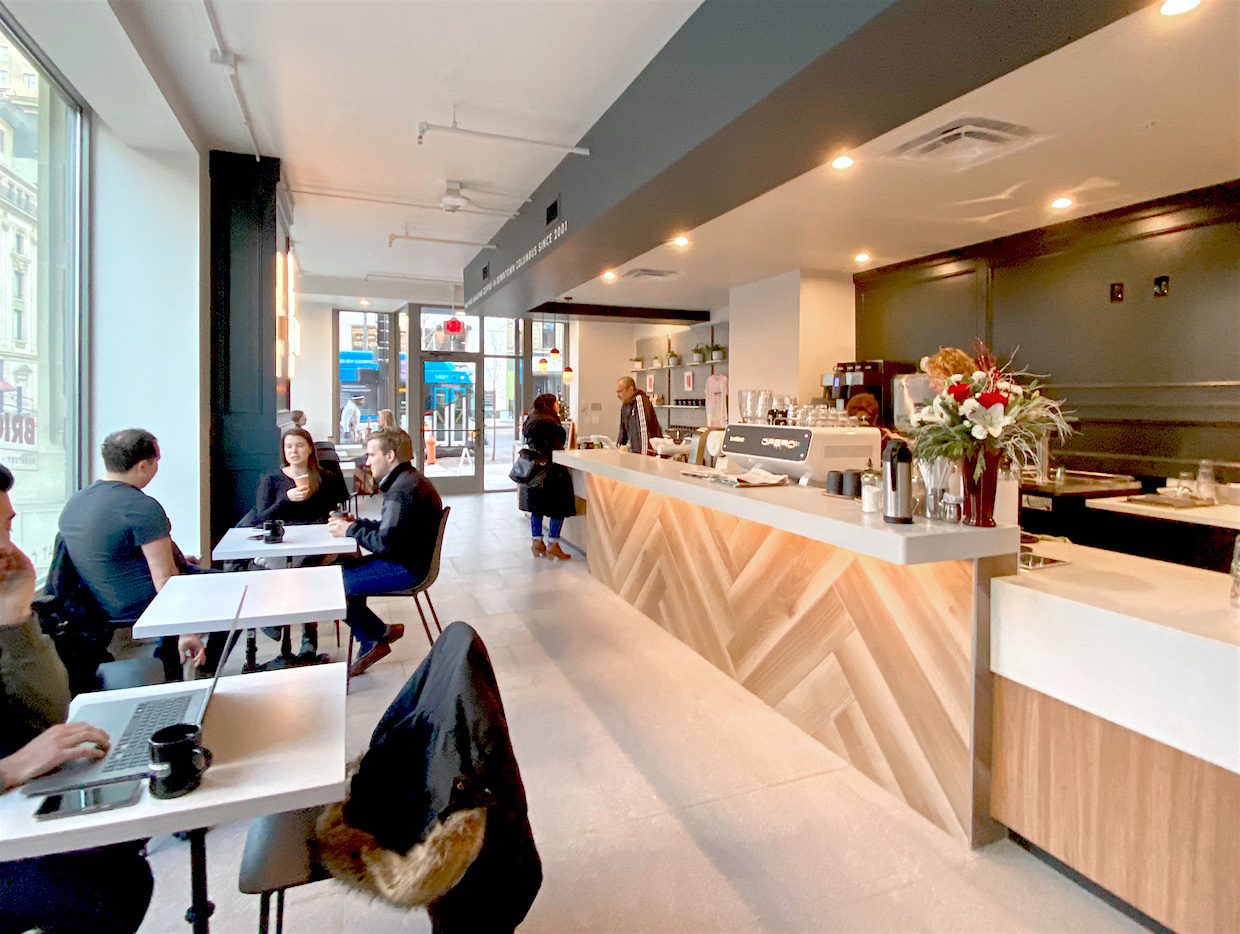 "The vision for Brioso Coffee is to be a specialty coffee roaster that focuses on sharing unique coffees that we see pushing our industry forward," Brioso Coffee Owner Jeff Davis said in an announcement of the new shop's opening. "We've relocated to a new space in our neighborhood of 18 years and are excited to be showcasing our coffees in a great new environment, while continuing to  support the community the way we've always envisioned."
Nick Brown
Nick Brown is the editor of Daily Coffee News by Roast Magazine.