It's been an invigorating ride since the bicycle cart beginnings of Montreal's six-year-old Cafe Pista, which recently opened its third retail coffee bar with a roastery all its own.
Fittingly, the new Rosemont district coffee shop occupies a space previously occupied by a bicycle shop, with a 2,000-square-foot cafe and roastery and a quality control and training lab conveniently located next door.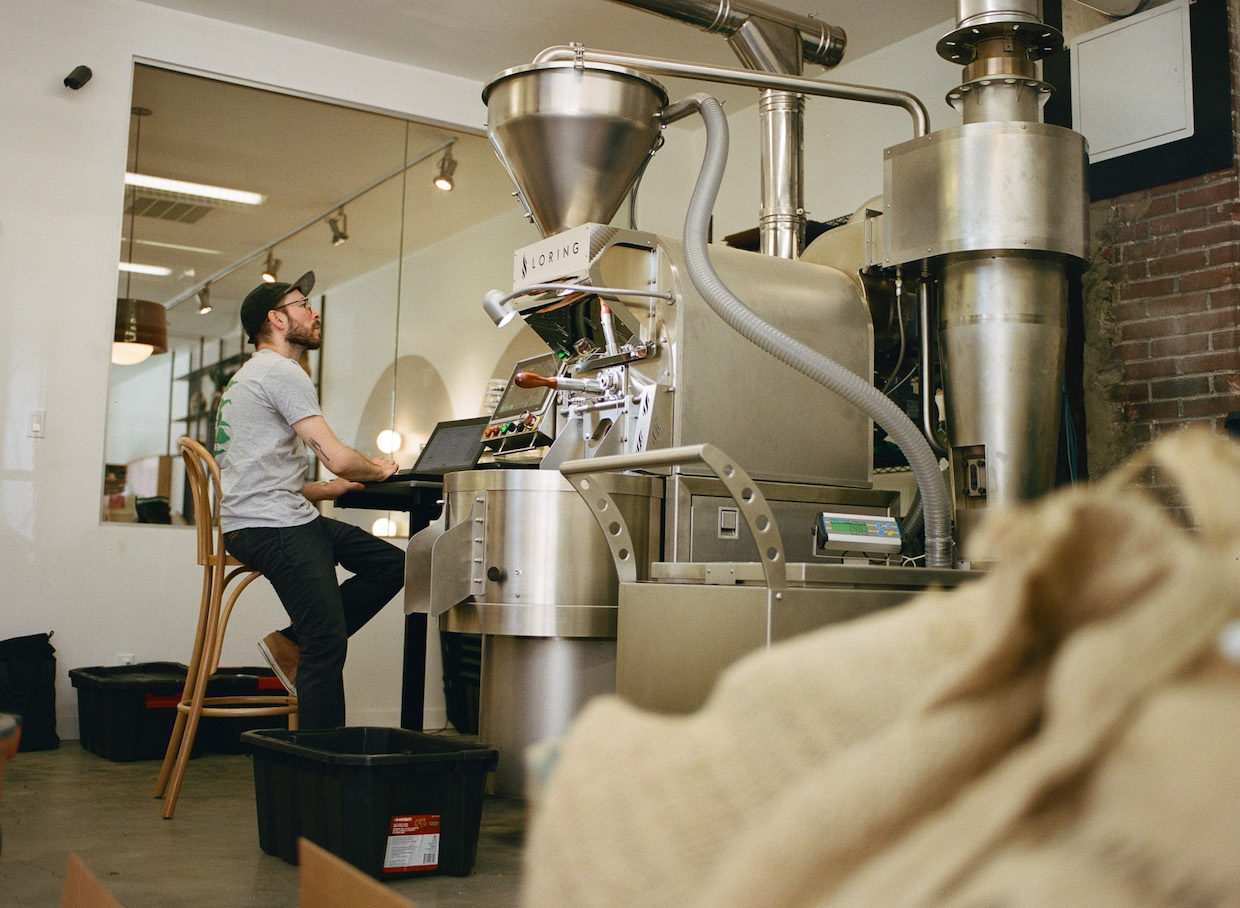 The doors initially opened to customers in early March, just moments before the brakes were squeezed on commerce of all kinds due to the novel coronavirus pandemic. Seating on the cafe side was promptly barred, though the roastery continued on with drinks and bagged coffees available for takeout.
As of last week, the cafe welcomed guests to dine in once again. With capacity capped at 30%, a light flow of patrons can enjoy what was already a generous interior expanse that includes a long, sweeping tiled bar that winds down and curves at the end of the airy, modern space.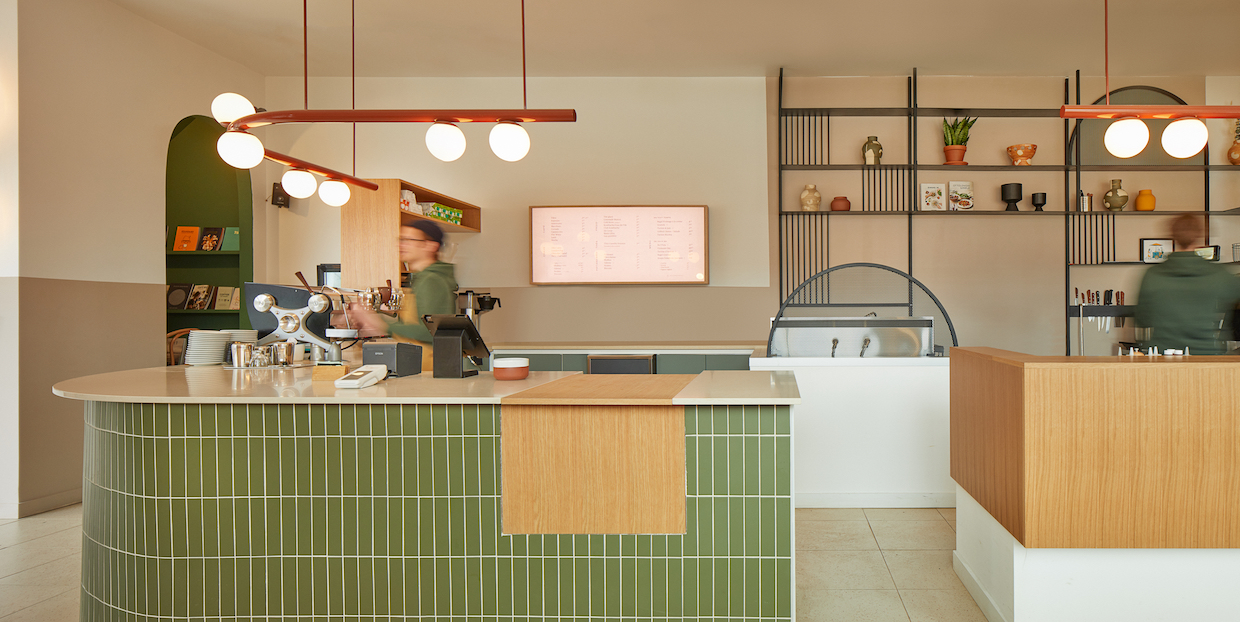 "Design is something we love at Pista," Cafe Pista Co-Owner and Roaster Alexandre Séguin told Daily Coffee News. "From our spaces to our coffee bags, it's something we take pride in doing well. We worked with two designers from a firm called MPGMB for our [Rue] Masson space. It focuses on natural light, brightness and a variety of forms and shapes to add texture and flow to the room."
Through floor-to-ceiling windows on the outer walls of the shop, abundant daylight bathes the cafe, while through a sizable window at the back, patrons can take in the sight of green coffees currently sourced from importers such as Nordic Approach, Osito Coffee and Crop to Cup then roasted on a Loring S15 Falcon. Prior to shifting production into the shop on Rue Masson, Cafe Pista had been roasting at the Canadian Roasting Society co-roasting facility.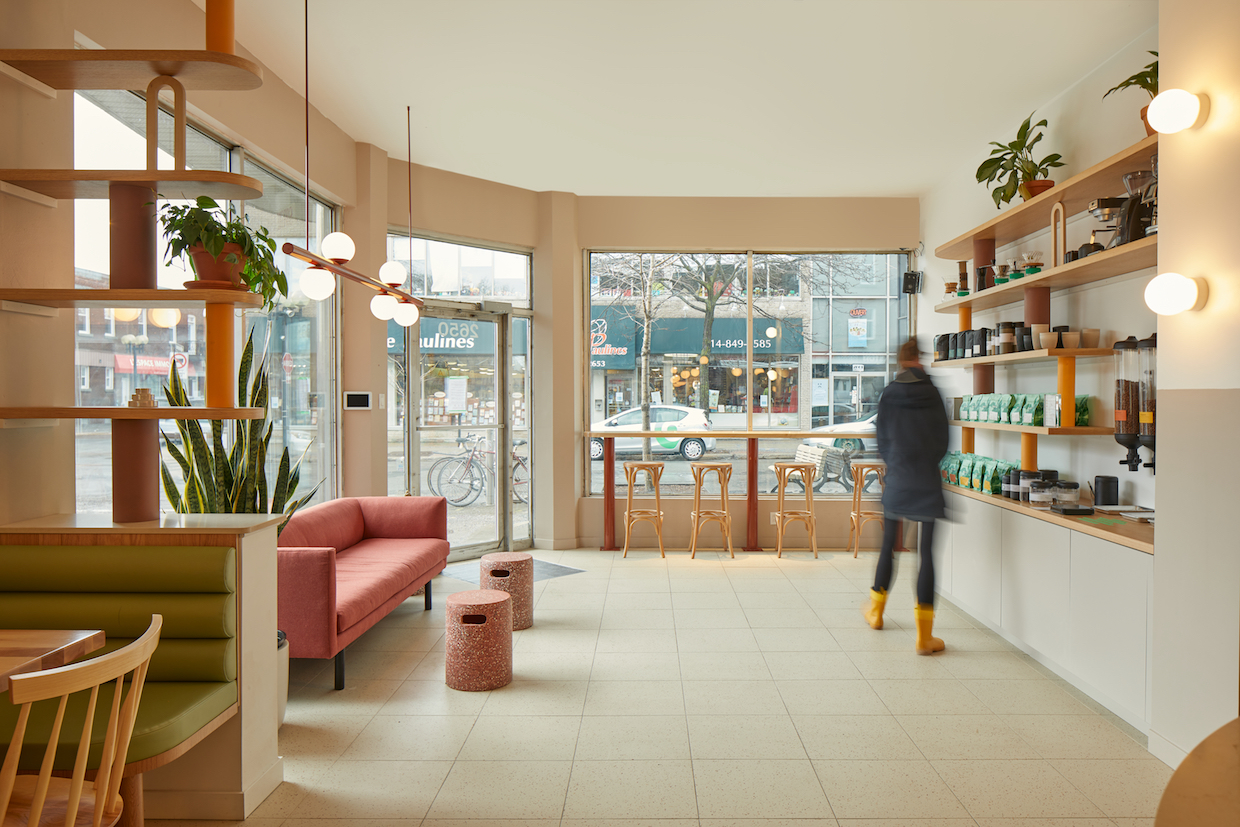 "We obviously had to adapt the layout of the space to respect social distancing, provided our employees with masks and applied strict hygiene measures to ensure our staff and customers were safe," Séguin told DCN of adapting to the pandemic. "Like everyone else, COVID-19 deeply impacted our business. Since we had just opened the Masson shop/roastery, it was a pretty hard blow for us."
As the various ramifications of COVID-19 set in, business quickly plummeted by a staggering 90%, according to Séguin. Yet the company also pivoted just as rapidly to stay afloat with new and enhanced online offerings and services for its wholesale partners.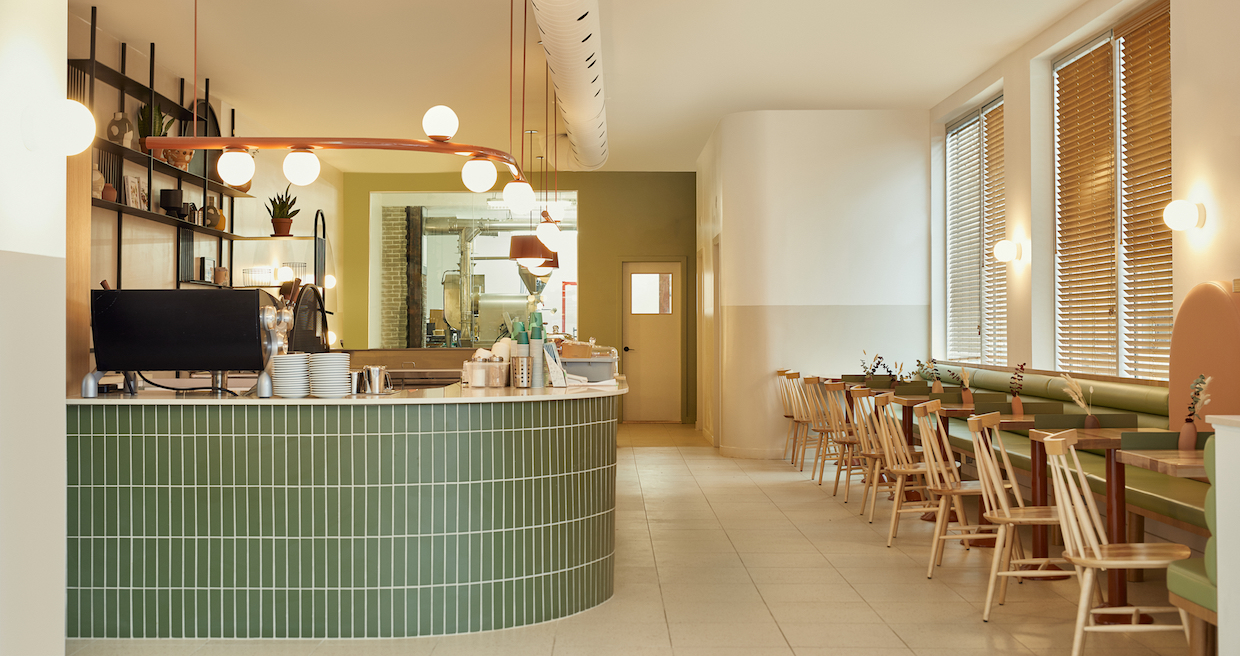 "What did we do to stay sane, after having to lay off 98% of our staff? We did a few home brewing videos, made ourselves super available to answer questions online," said Séguin. "We ensured that all our deliveries in the Montreal area were super fast, within 24 hours or same day, so that people could get their caffeine fix ASAP. We offered to other coffee shops who don't have an online and delivery platform, to sell their leftover coffee bags via our website, so that they wouldn't be stuck with a bunch of coffee."
Cafe Pista also quickly enacted a program to sell single-origin coffees with wholesale partners' logos on the bags and split revenues with them 50/50, to help them survive the downturn as well.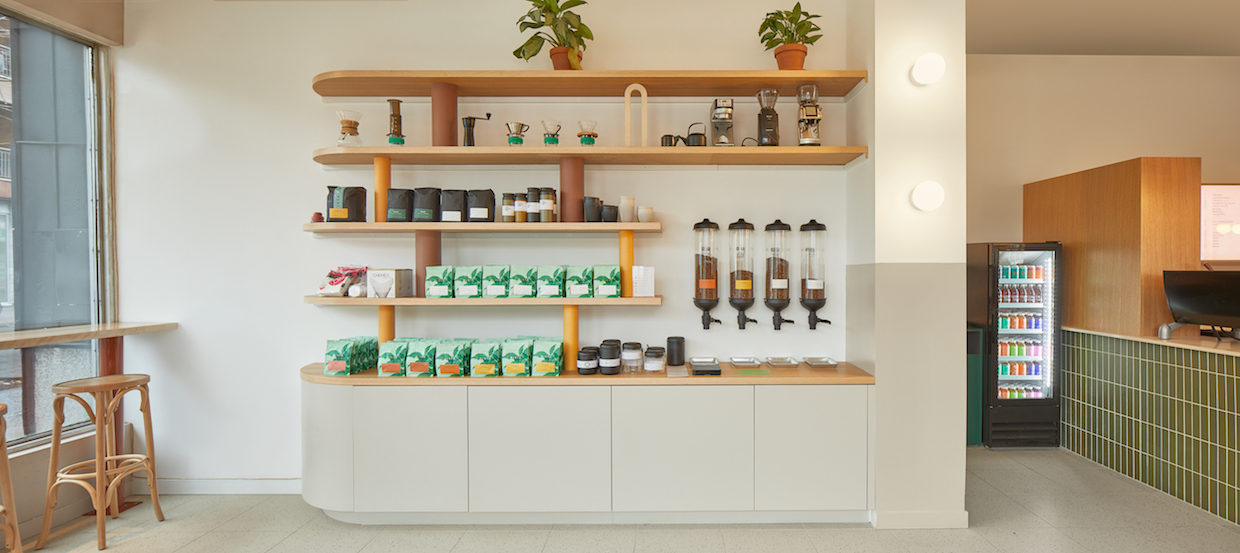 Said Séguin, "We want to continue our mission to make specialty accessible to everyone, deepen our relationship with producers, empower our employees and be an inclusive gathering place for neighbors and outsiders alike."
Cafe Pista is open now at 2650 Rue Masson in Montreal.
Howard Bryman
Howard Bryman is the associate editor of Daily Coffee News by Roast Magazine. He is based in Portland, Oregon.