Specialty coffee glassware and accessory maker Kruve has added a new quick reference tool to its line of coffee refinement equipment called the Brewler. The slim instrument provides a visual guide for ascertaining the particle size of ground coffee, the size of whole green or roasted beans, and other information.
The Brewler is a thin ruler made of stainless steel with small holes of graduating size moving from left to right that show diameters for whole coffee bean sizes, along with grind particle size comparisons.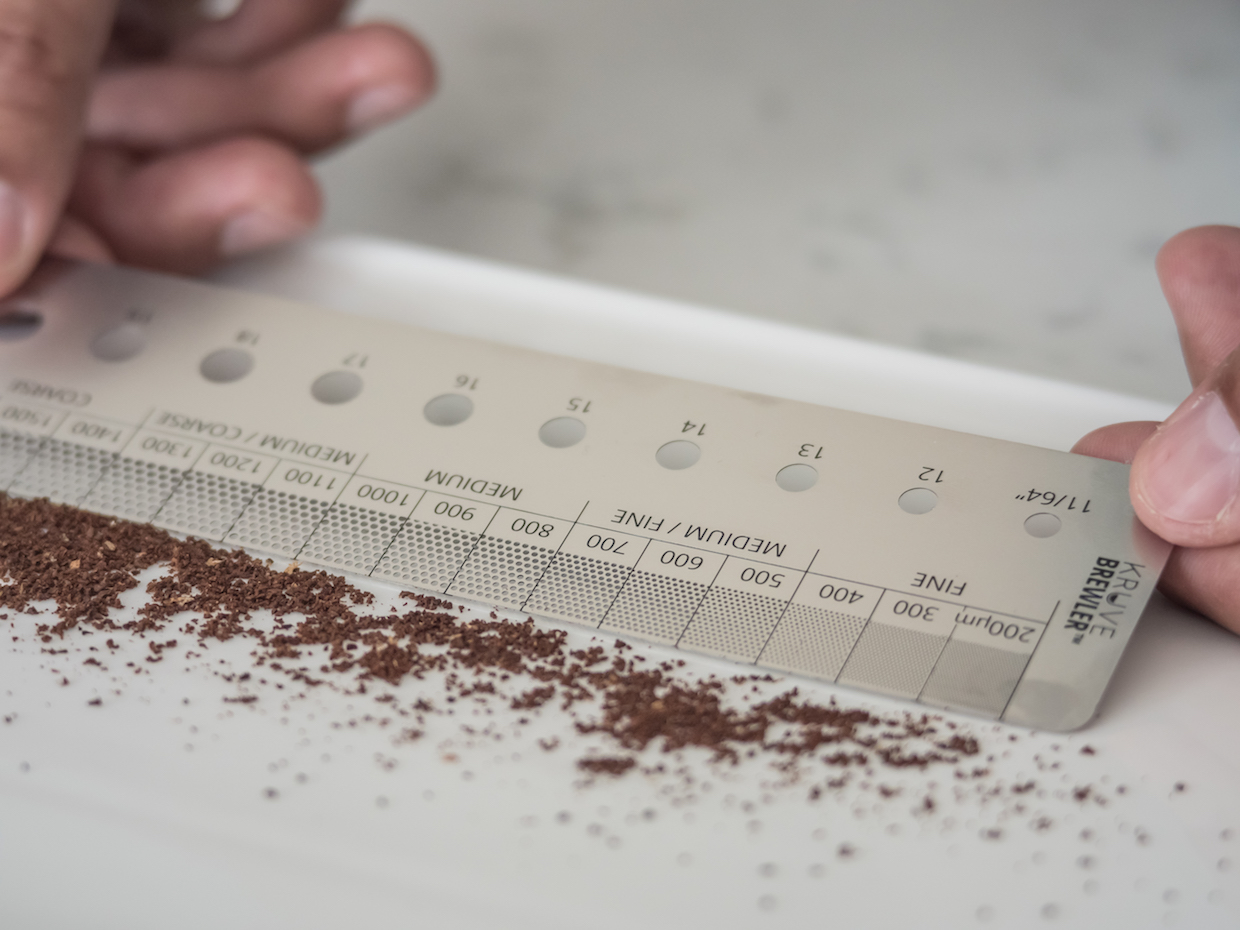 On the flip side, a metric ruler lines one edge and along the center is a series of coffee-relevant conversions such as ounces to grams, pounds to kilograms and Celsius to Fahrenheit for common brewing temperature points.
"Using the holes on the Brewler, you can visually check if you are in the 400-500 micron range or 1,400-1,500 micron range," Marek Krupa, CFO and co-founder of Kruve, told Daily Coffee News. "This is not intended to replace the Sifter for a true sifted grind analysis, but having a micron hole scale from 200 to 1,600 does help in evaluating the general size of the coffee grind."
Marek said the primary objective of the Brewler is to put specific numbers where vague terms such as fine, medium and coarse have been the norm.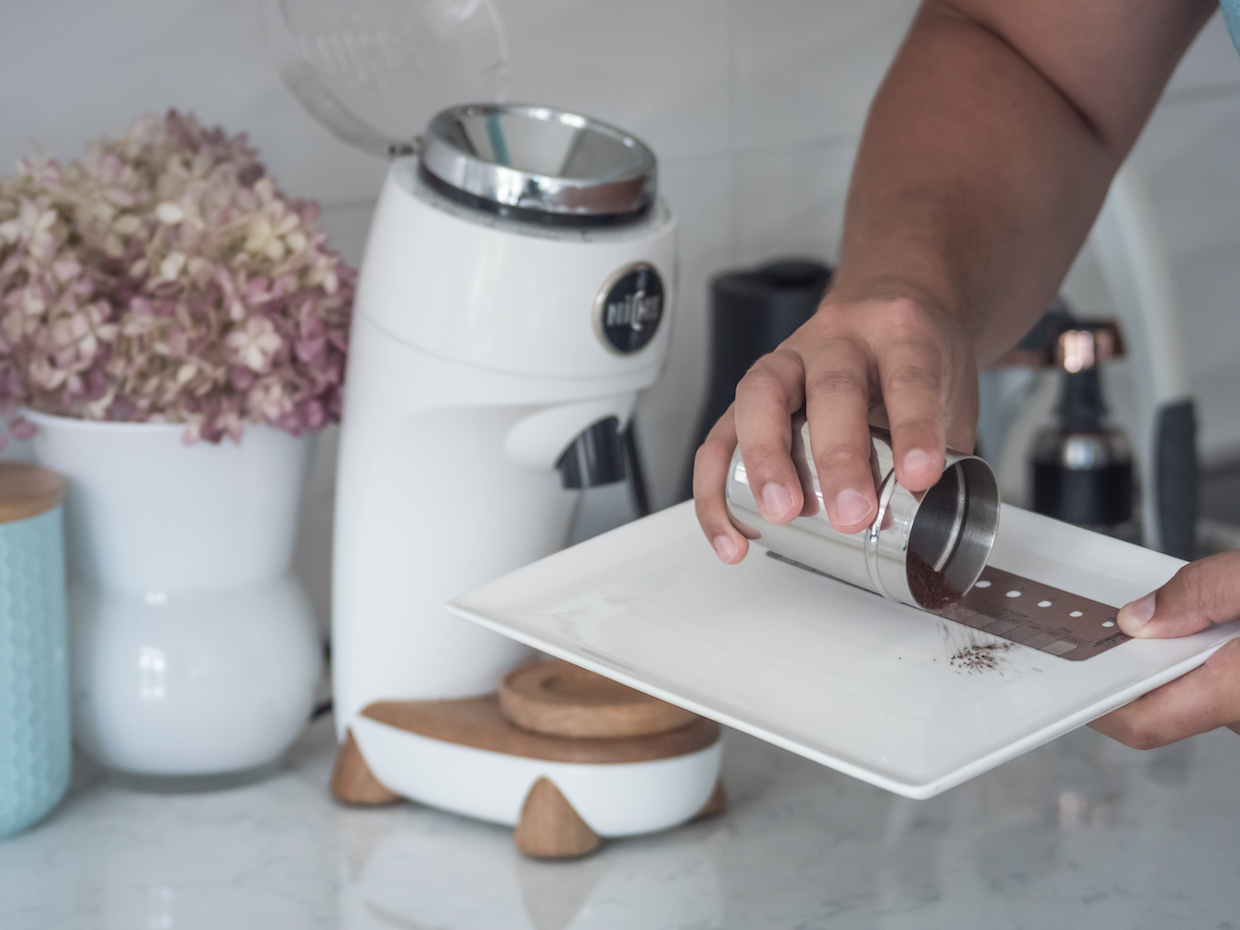 "It is important for us to speak the same coffee language," said Krupa. "Currently the industry uses grams, seconds and degrees when speaking about a recipe or brew method, but is forced to use arbitrary measurements like 'use a medium grind' or 'a sea salt grind' when talking about what is arguably one of the most important variables of the recipe."
The Brewler's whole-bean guide builds on the green coffee sorting screens for the Kruve Sifter that the company rolled out late last year in response to requests from Q Graders and green coffee buyers seeking a portable solution.
"In a purchasing contract, it would state the size of the bean, and to achieve a specialty grade classification, 95% of a 300-gram sample of green beans must stay above a set sieve size," said Krupa. "These sieves are not intended to replace the lab/roaster size grading sieves the SCA sells. They are a smaller, more compact version for green bean buyers, Q Graders, and roasters that are traveling or just want to have all 10 sieve sizes in a compact package at a fraction of the price of the SCA sieves."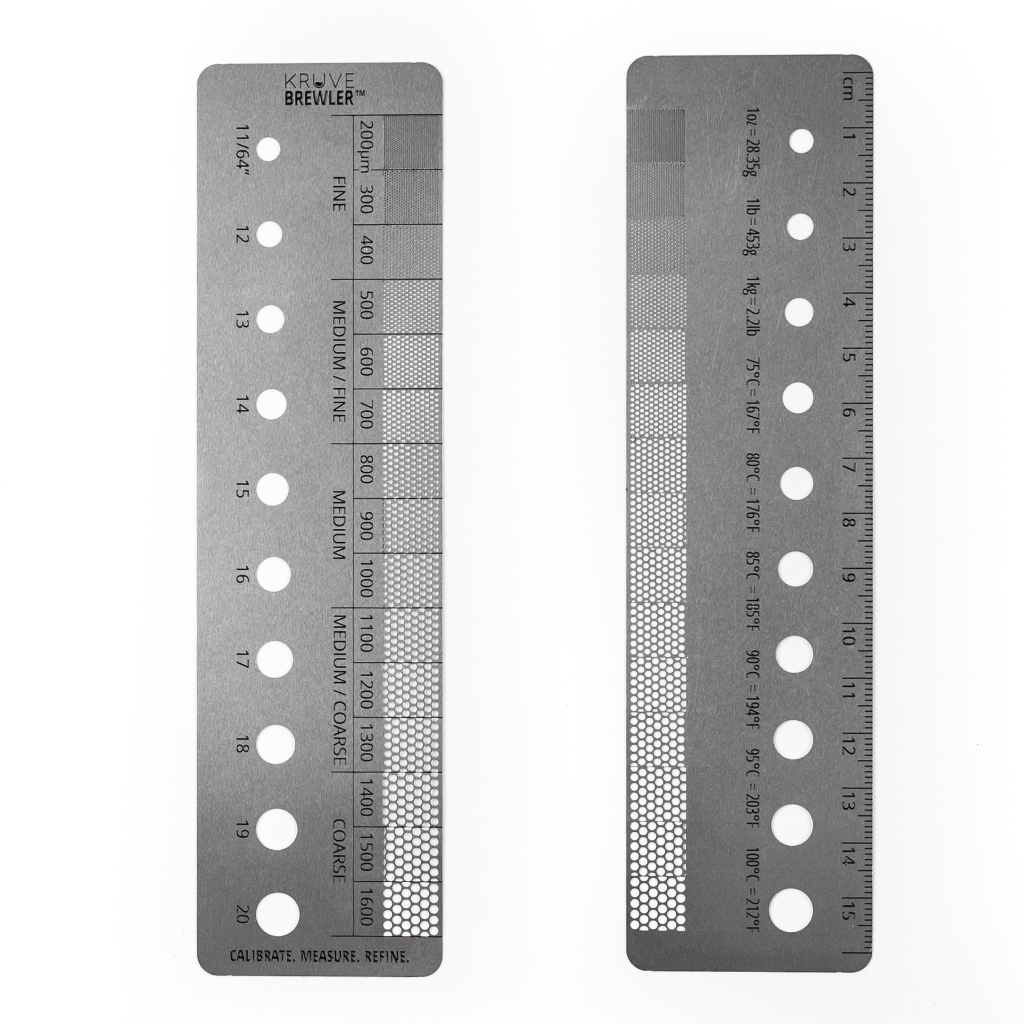 Earlier this year the Canadian company also launched the Frontline Defence Kit, a lightweight, transparent barrier intended to prevent the spread of COVID-19 across coffee shop counters. Krupa said its reception has been enthusiastic and had spread beyond the coffee industry into institutions such as schools in Canada.
"We've sold through our initial production run and have helped hundreds of businesses stay safe," said Krupa. "What we are most proud of is the hundreds of people that have downloaded our open source designs and inspired similar products around the world."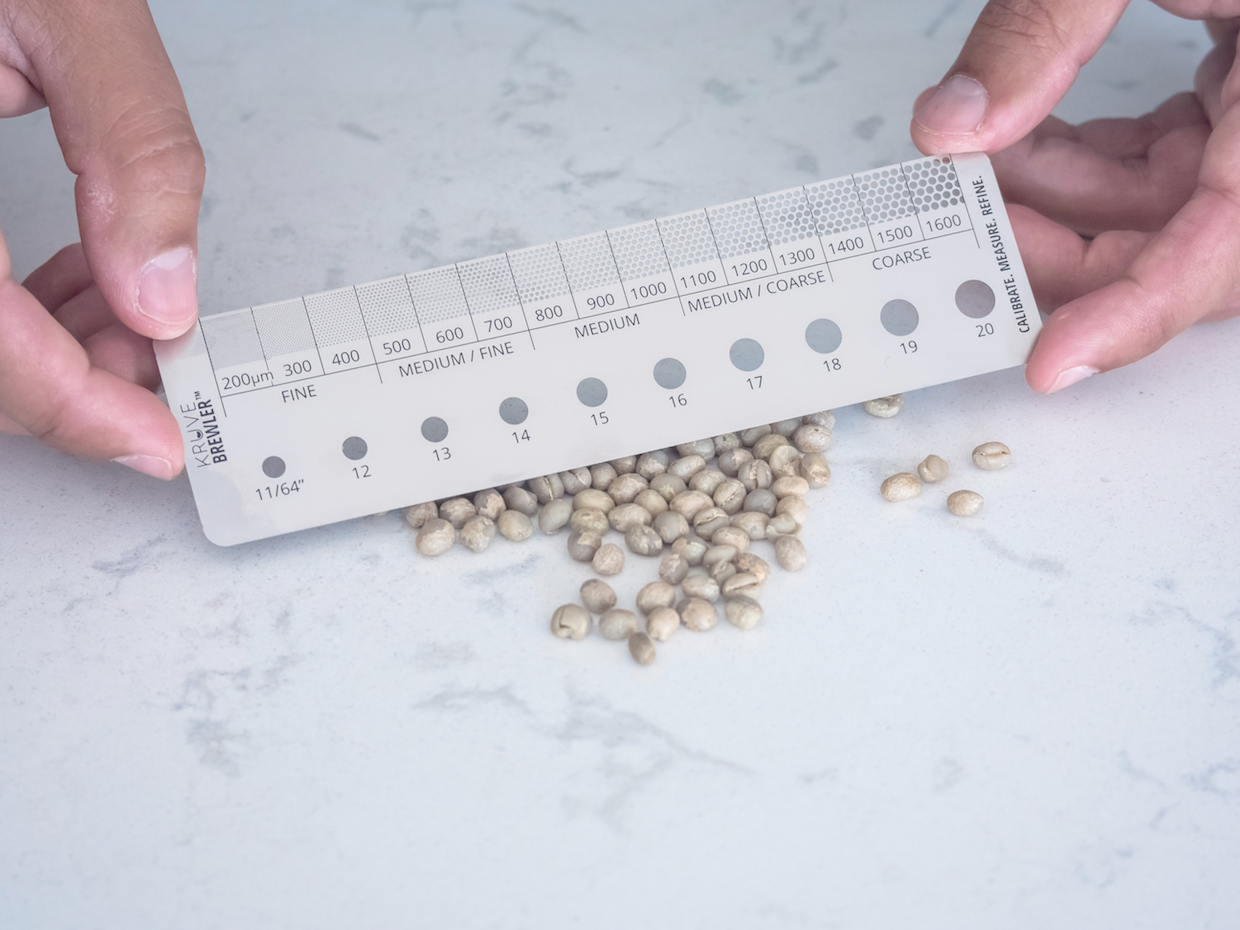 The Brewler, first revealed by the company earlier this month, is slated to start shipping in September. The tool can be purchased individually through the Kruve website for $14.99. Each new Sifter model will also include a Brewler in the box.
Howard Bryman
Howard Bryman is the associate editor of Daily Coffee News by Roast Magazine. He is based in Portland, Oregon.