Inside the Friends of Little Saigon Creative Space located in the International District of Seattle, the owners of the popular Vietnamese eatery Phở Bắc have launched Hello Em Việt Coffee & Roastery.
Opened last month, the coffee shop features a fluid-bed coffee roaster that kicks out Vietnamese robusta coffees for use in modern and traditional Vietnamese iced and hot coffee drinks served alongside banh mi sandwiches and sweet mochi treats.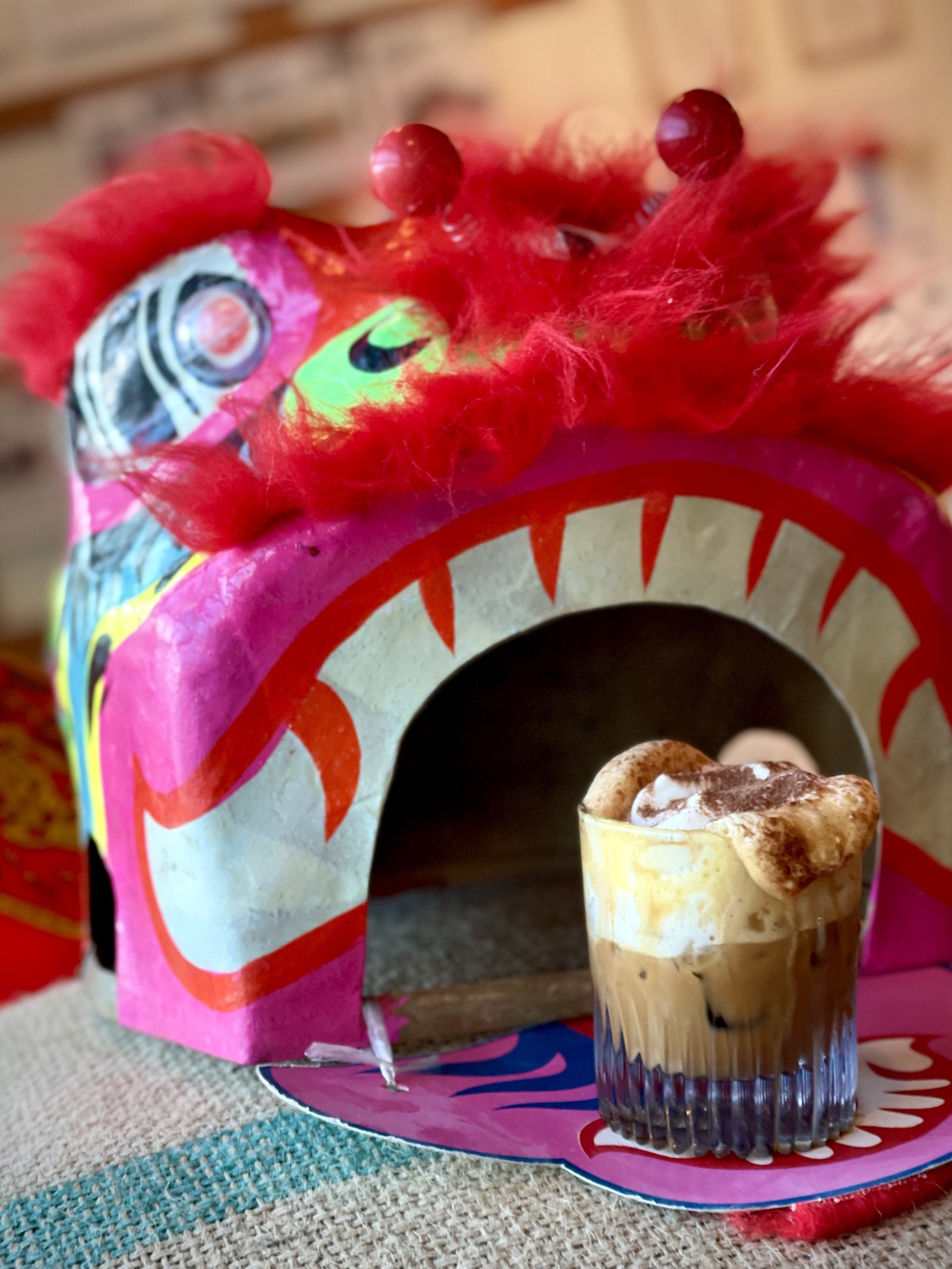 According to the Hello Em team, popular drinks include the ca phe sua da (iced coffee with condensed milk), ca phe trung (egg cloud coffee) and espresso drinks coming from a custom-branded, Seattle-made Synesso MVP Hydra espresso machine.
Colorful craft pieces and Vietnamese artwork can be found throughout the shop, where currently an explosion of red decorations is up for the lunar new year celebration, and a permanent info-mural on an adjacent wall provides information on the coffee industry of Vietnam.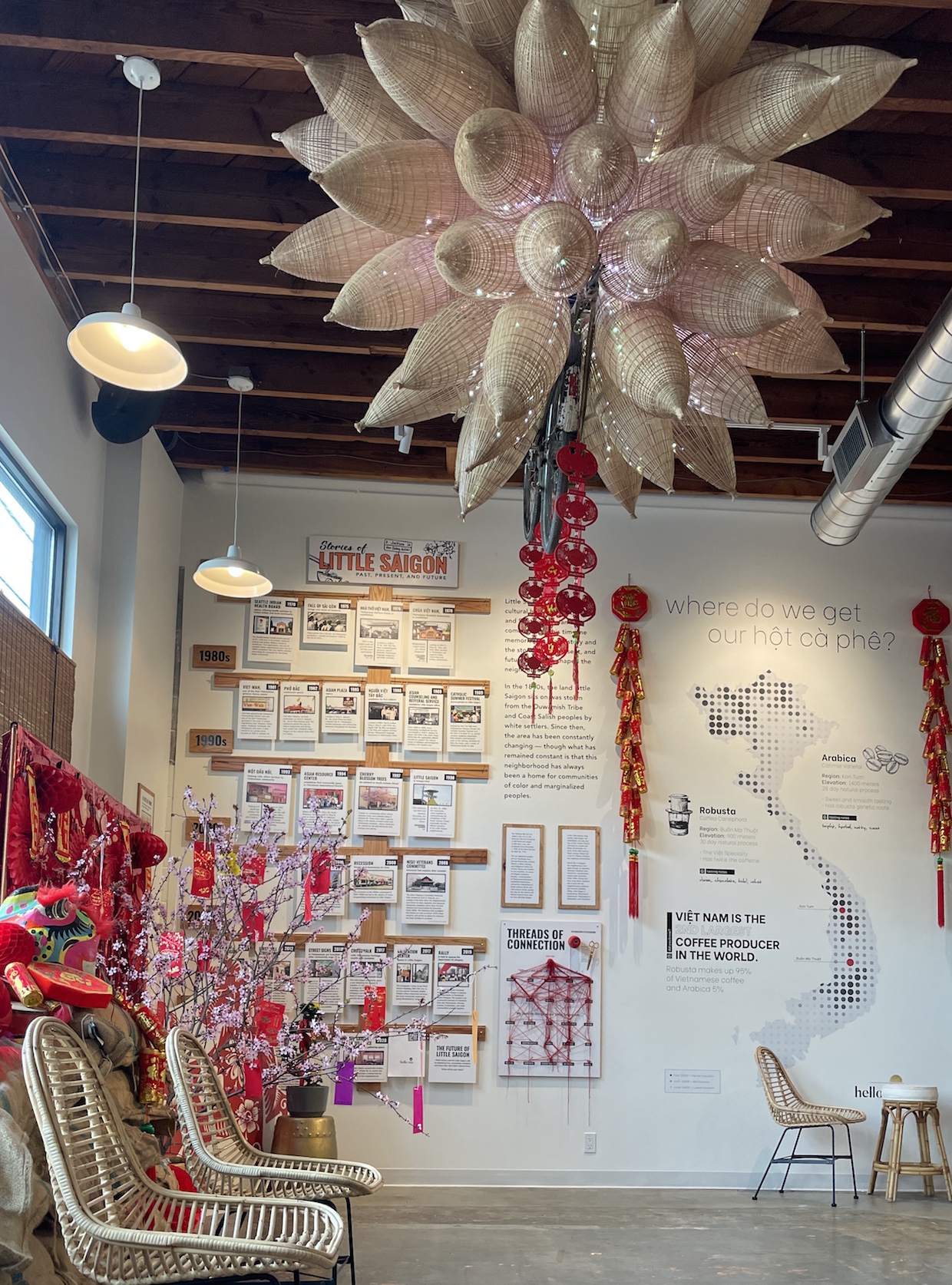 "I think I would call it 'modern Viet classic,'" Hello Em Founder Yenvy Pham told Daily Coffee News of the decor. "It is warm, inviting, with attention to detail that reflects the Viet culture. I love the sunkissed reflective window film that overlooks the coffee bar, the big mirror on top, and of course the shop roaster and beans for patrons to observe when I am roasting."
Pham told DCN she is pleased to be among the wave of entrepreneurs offering fresh takes on Vietnamese coffee culture in the United States, although trendiness was less of a motivation than simply a desire for high-quality Vietnamese coffee.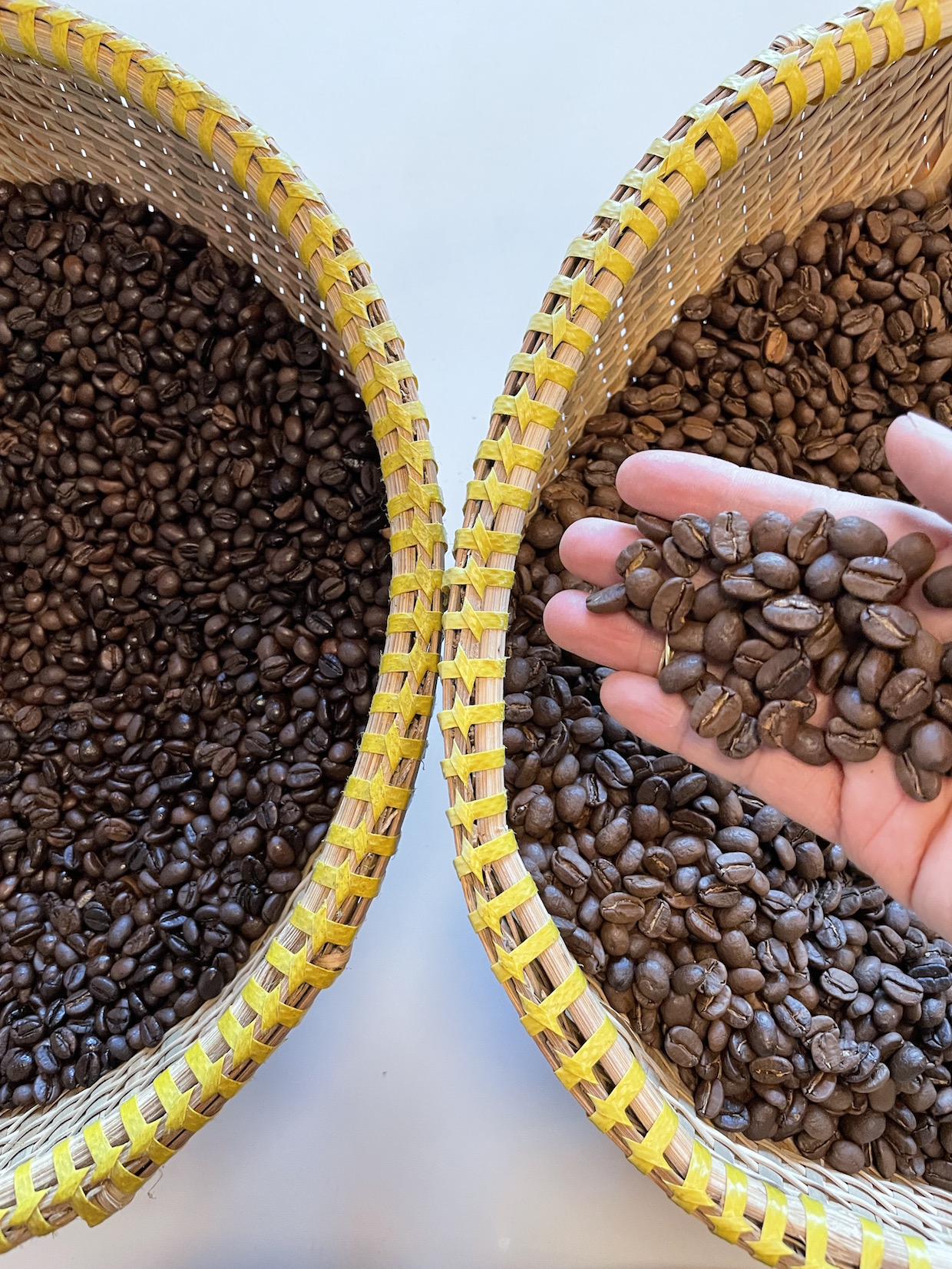 "The Viet coffee culture is definitely on the rise, and it's all exciting," Pham said. "[Hello Em] is a reflection of the trend, although it wasn't planned that way. The main goal was to activate the Little Saigon Creative space and when I was in search of Vietnamese coffee beans, I didn't find anything I really liked. I come from a culinary background, so I decided to directly import and roast myself. Cooking, roasting and brewing are all connected."
Hello Em's connections in the coffee industry are strong, as well. The roastery showcases specialty-grade, single-origin beans grown in the Central Highlands region of Vietnam,, including a robusta from a farm in Buon Ma Thuot and an arabica catimor from a farm in Kon Tum.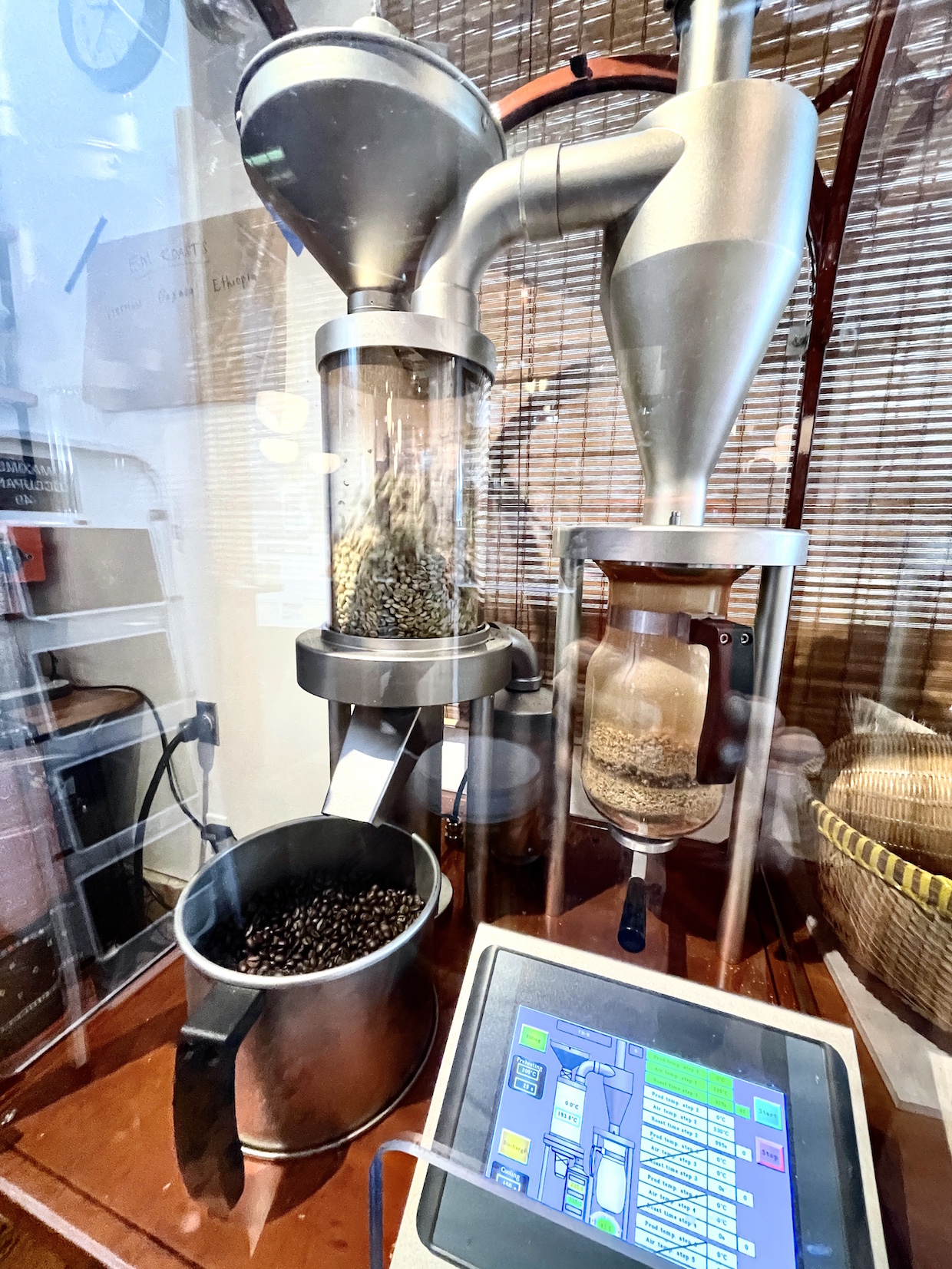 Hello Em sources these through G20 Coffee, a coffee company based in Ho Chi Minh City started by the uncle of Pham's business partner Nghia Bui. Said Pham, "His family has been in the Vietnamese coffee industry for generations and we are fortunate to get high quality beans from them."
The Vietnamese coffee drinks served at Hello Em are made with the dark-roasted robusta, while the house blend used for traditional espresso drinks features the catimor along with an Ethiopian arabica, and Oaxacan bourbon and typica beans imported by Red Fox Coffee Merchants and sourced in consultation with Seattle roaster Dorothea Coffee.
Pham roasts all the coffees for the shop in 1-kilo batches on a German-made Neuhaus shop roaster in full view of customers. While currently all drinks are prepared on the Synesso, Pham said that when the pandemic has subsided to the point where patrons can enjoy dining in, Hello Em will focus more on Vietnamese phin brewers.
Upon receiving its next shipment of green coffee, Hello Em will expand into bagged whole-bean coffees for retail sales. Pham said she hopes to grow from there into wholesale coffee sales to other cafes and restaurants.
Hello Em Việt Coffee & Roastery is open now at 1227 S Weller St. in Seattle.
Howard Bryman
Howard Bryman is the associate editor of Daily Coffee News by Roast Magazine. He is based in Portland, Oregon.