Sample roaster maker Ikawa has added to its line with the Ikawa Pro100, a model with nearly the same dimensions as its ProV3 sample roaster but with double the roasting capacity.
The Pro100 has a maximum inbound batch capacity of 120 grams, comfortably providing finished batches of about 100 grams, according to the London, England-based company.
"We take a very user-centered approach to product development, and a larger capacity Ikawa Sample Roaster has been a common theme in feedback from an important segment of users," Geoff Woodley, product manager at Ikawa, recently told Daily Coffee News. "The Pro100 has specifically been designed for coffee professionals who would like up to 100 grams of roasted coffee per batch, whether that's to put five bowls on the table or so they can brew their samples as well as cup them."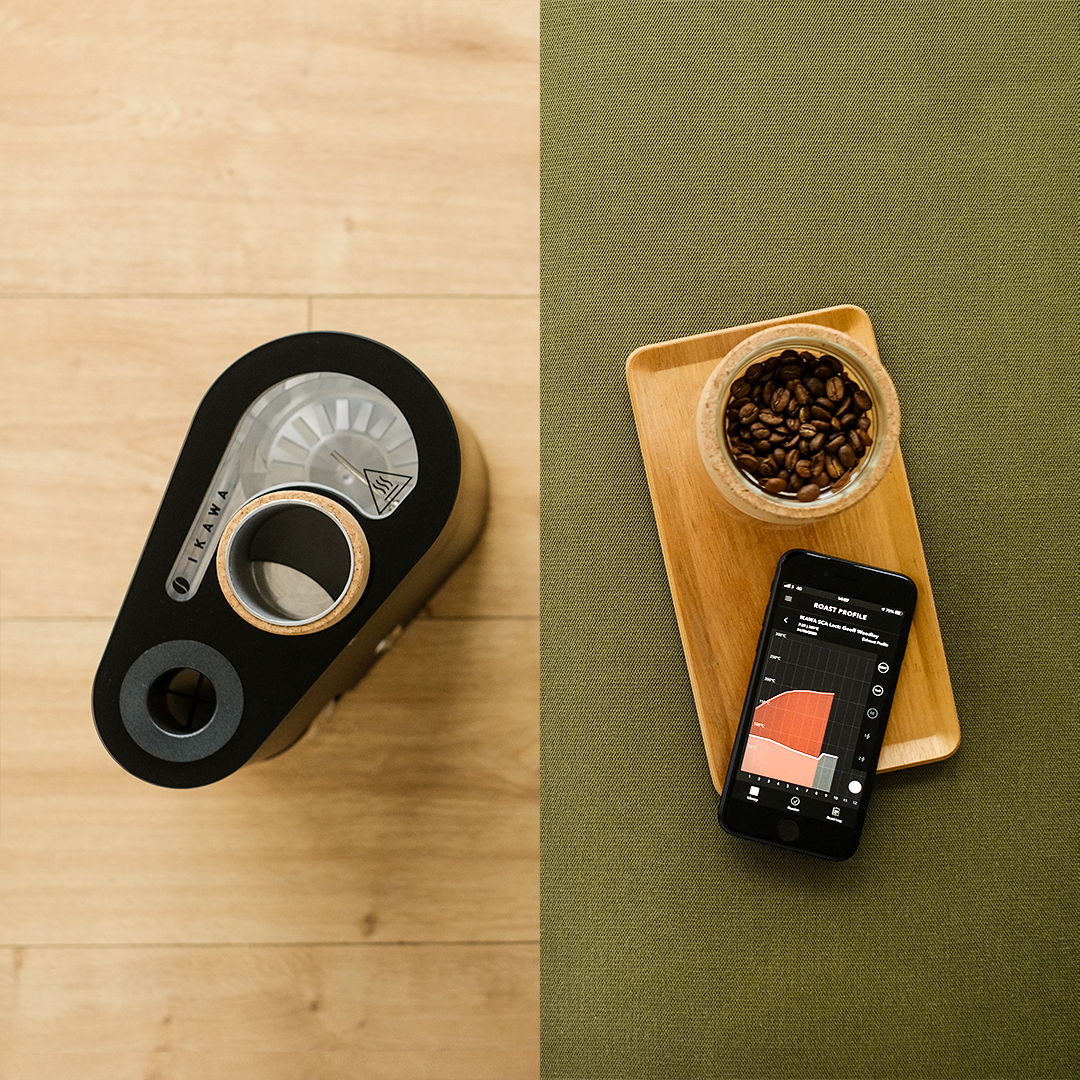 The Pro100 connects to the same app and the same network of downloadable roast profiles as the 50-gram-capacity ProV3, which made its launch at the 2018 World of Coffee event in Amsterdam. The Ikawa Pro App, which received a substantial update last year, shows inlet and exhaust temperatures and rate of rise for the Pro100, and can execute the same recipes as the smaller-capacity models, according to Woodley.
The new machine fits within the same Pelican travel case and has the same footprint as existing models, although Woodley said it is slightly taller and heavier. The maximum power draw on the Pro100 is 1.7 kilowatts, which is slightly hungrier than the 1.5-kilowatt drawn by Ikawa's 50-gram models, yet it can still be operated with standard power supplies.
Under the hood there is a different heating element and blower design, as well as changes to the air inlet louvres into a deeper roast chamber equipped with a mixing ramp to ensure evenness in the roast.
"The most challenging and important factor was the profile calibration with our 50-gram models," said Woodley. "To achieve essentially the same roast outcome with the same profile on a 50-gram model and the Pro100 was our goal. We're very happy with the results."
Woodley suggested that the Pro100 is designed to augment the company's product portfolio, rather than replace its predecessor, which is ideally suited for two separate 50-gram roasts of a green coffee sample.
Ikawa maintains two segments for product sales: "at home" and "for professionals." Purchases of new equipment in the latter category require buyers to get a personalized quote, although Woodley said the Pro100 sits at $1,000 more than the ProV3. Sales launched in January.
Howard Bryman
Howard Bryman is the associate editor of Daily Coffee News by Roast Magazine. He is based in Portland, Oregon.