Something's been cooking upstairs from The Grateful Gourmet kitchen supply store among the quaint rows of historic buildings in the center of Galena, Illinois.
Under the name Galena Roasters, Earl Thompson has been overseeing a pair of Mill City Roasters on the third floor above his wife's kitchen store since 2018. Last month, the roasting company opened its first retail cafe, joining the streetscape just down the block.
Thompson and business partner Paul AuWerter opened the doors to the roughly 2,200-square-foot coffee house inside a 19th-century building, attempting to capture some of the historic charm while introducing some modern brightness and a long cherry wood coffee bar.
"Nothing is square, so we had to be creative in being able to maintain our lines," Thompson told DCN of the building's layout. "I knew lighting would be very important to the look and feel we were after. We decided to use a series of 2'x4' dimmable and tunable LED panels that many people mistake for skylights."
---
Related Reading
---
That lighting gleams off a shiny pair of 2-group Rocket R9 espresso machines and a Fetco batch brewing system that lay the basis of a coffee program designed to highlight the care by which the coffees were roasted.
Thompson first learned the roasting craft through classes led by Minneapolis-based Mill City, and he continues to view coffee as a subject of continuous education, attending Coffee Roasters Guild Retreats and Roast magazine's own Roast Summit to glean any new information he can.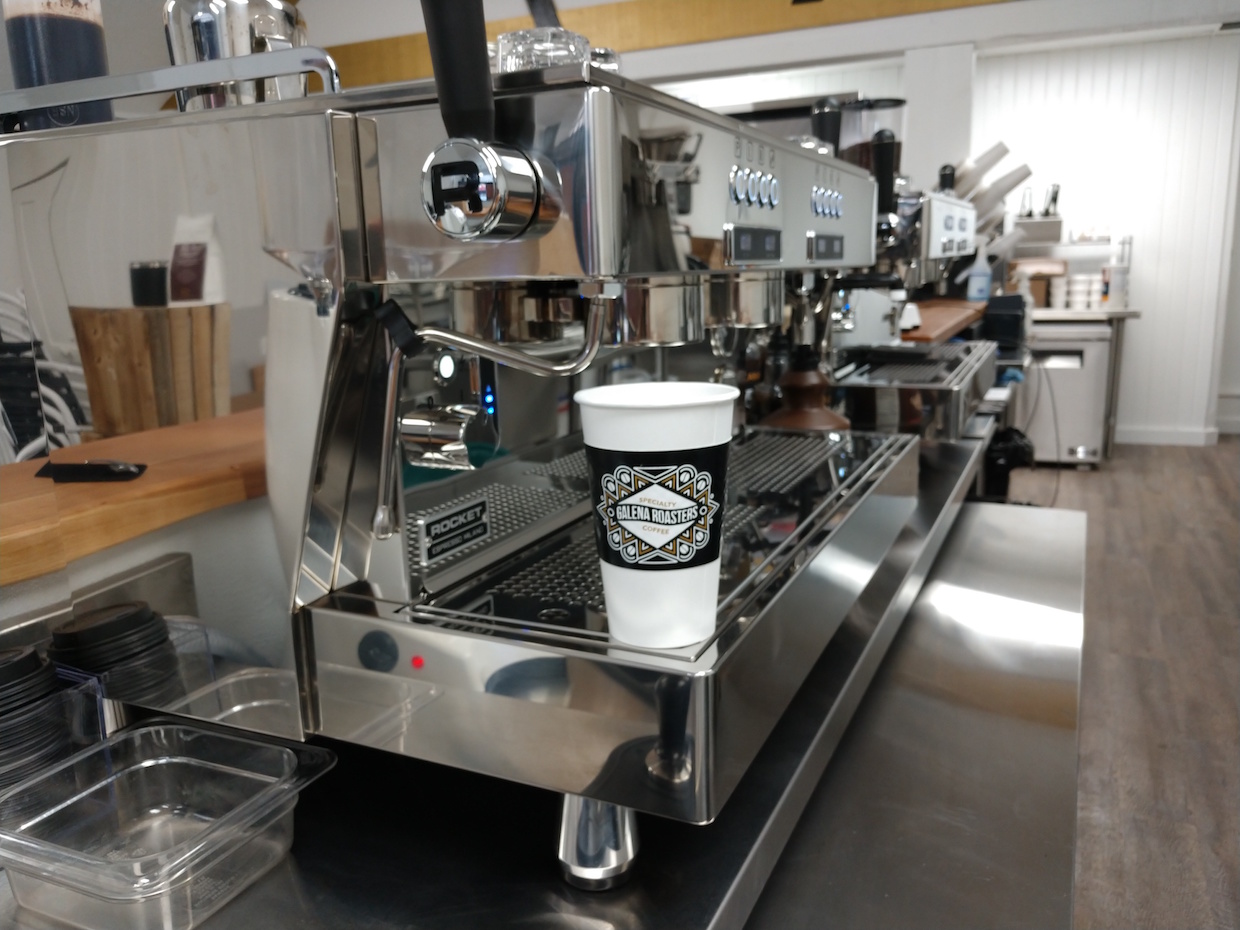 "I can't say enough about the value of the education and experience that I got from those classes," Thompson said of his time spent with Mill City. "Some of my methods of machine control are still born out of those early ideas and contribute to my roasting style."
Thompson's palate often leads Galena roasters to coffees with winey acidity and fruit notes, which Thompson attempts to highlight through the roasting process.
"I'm a sucker for a good natural," said Thompson. "But getting a nice washed Central American coffee with hints of fruit, possibly from the wash process, and being able to bring those nuances out in the roast, is awesome."
Breakfast and lunch sandwiches, pastries, yogurt parfaits and a full drink menu including teas and juices round out the offerings at the Galena Roasters coffee shop. Thompson said they're already looking to add new items to the menu, while emphasizing growth in roasting for various channels.
Said Thompson, "We're looking to build on our strong start and expand general awareness of what specialty coffee is and how Galena Roasters contributes to that."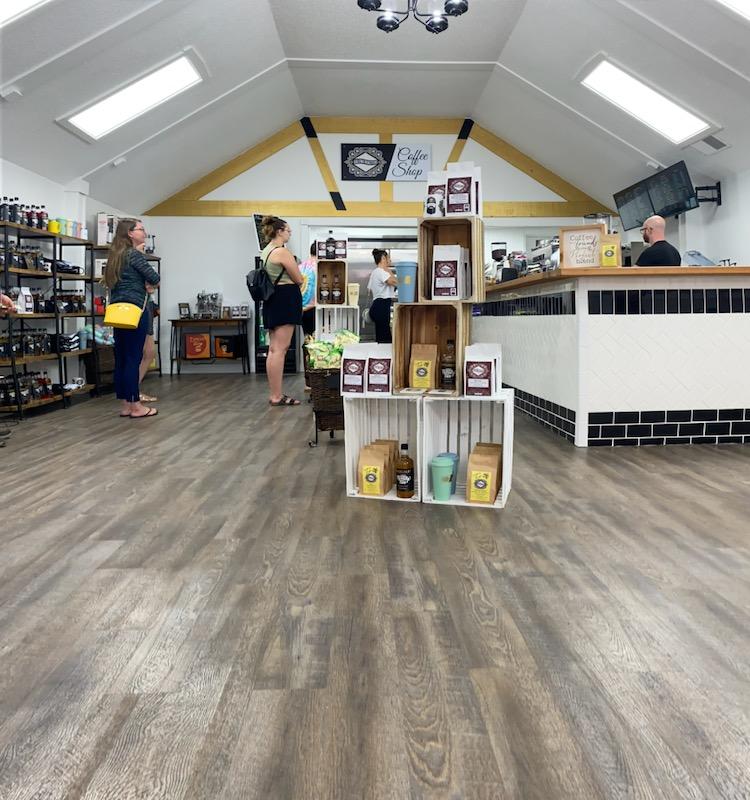 The Galena Roasters Coffee Shop is open now at 118 N. Main St. in Galena. Tell us about your new coffee shop or roastery here. 
Howard Bryman
Howard Bryman is the associate editor of Daily Coffee News by Roast Magazine. He is based in Portland, Oregon.