Fans of freshly roasted specialty coffee, artisanal chocolate and baked goods in South Bend, Indiana, are on cloud nine with the opening of the Cloud Walking Collective.
In the eye of this storm of four craft-oriented food businesses is the new brand Cloud Walking Coffee. The nascent collective shares a bar and retail area, while production roasting, chocolate-making, and baking will occur separately on site.
The other three brands are bean-to-bar company Violet Sky Chocolates; baker The Elder Bread, known for its loaves and doughnuts; and pastry business Love and Macarons.
Chocolatier Hans Westerink, who owns both Violet Sky and Cloud Walking Coffee, roasts both types of beans in a 25-pound-capacity San Franciscan roaster, although the two processes are very different. The multifaceted beansmith noted that roasts of coffee are much quicker, hotter, and require a faster drum speed than what is required of cacao.
"I have to switch out a gearbox to alter the drum speed to roast coffee," Westerink told DCN. "Coffee [bean] finish temps are around 400°F whereas cacao finishes around 250°F. Coffee is a shorter roast and with much stricter parameters."
Westerink noted that the delicate seed of coffee is simply more demanding than its bar-bound counterpart.
"Cacao can taste great at a wide range of roasting times and temps, even raw," said Westerink. "Coffee undergoes a complete transformation during roasting, which must happen at the right speed in order to maintain the character of the coffee."
Residual flavor is not an issue after a high-heat burn-off before switching ingredients, according to Westerink, who strives for a balance between sweetness and complexity in each coffee profile. The roaster also strives to highlight unique characteristics of each coffee out of respect to the people who produced it.
---
Related Reading
---
"The more information and clarity about the coffee and its producers I have, the more I trust the source," Westerink said, adding that green traders such as The Coffee Quest and Colombian specialist Cofinet have helped maintain that connection. "Coffees that have been well cared for on the farm and during fermentation and post processing will probably taste great, as long as they're roasted well."
Since May, a Kees van der Westen Spirit Triplette espresso machine has anchored the Cloud Walking coffee bar inside an industrial space that will evolve in the coming months.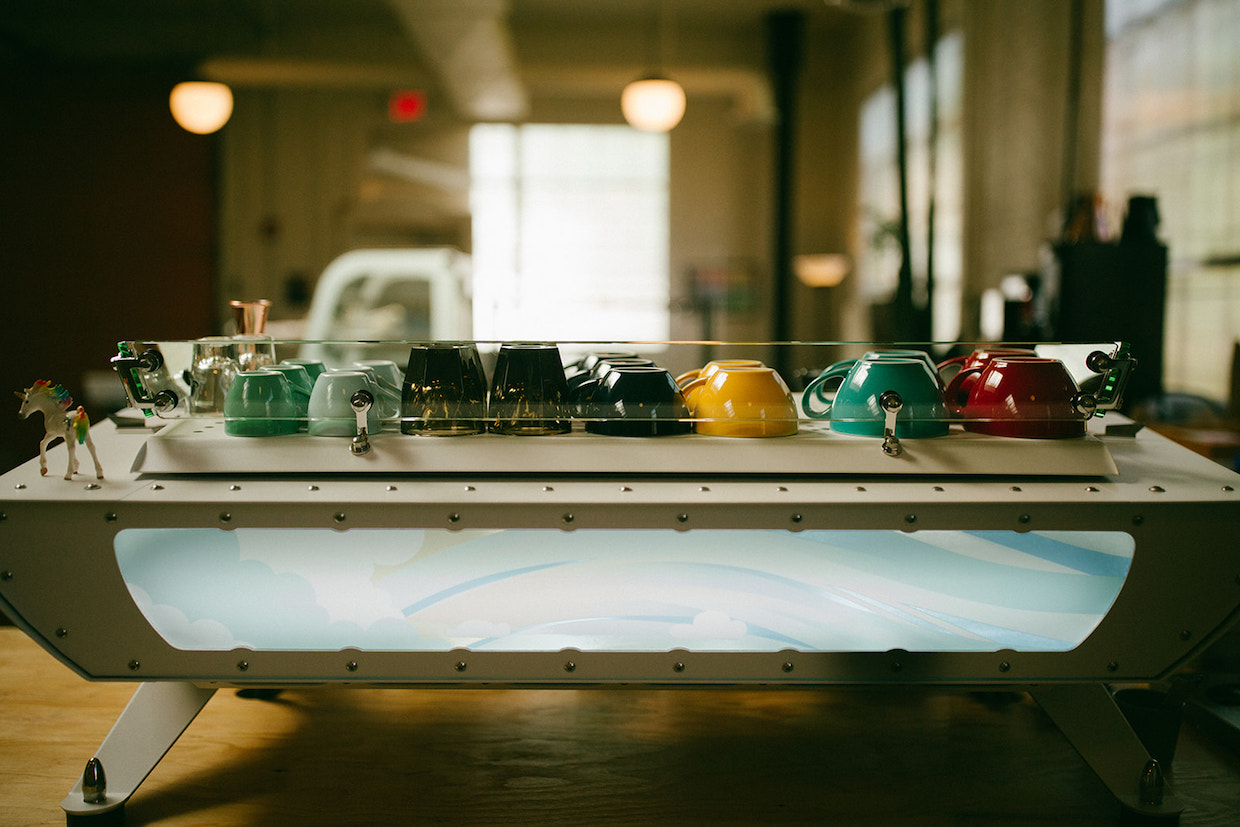 "When our renovations are finished, customers will be able to see the roaster and the chocolate production space through a window from the cafe side as well as from the street," Cloud Walking Cafe Manager Meg Stevens told DCN.
Plans also include floor-to-ceiling windows, formal seating areas, and eventually a more extensive food menu as The Elder Bread adds equipment to the kitchen.
"We will host various food nights, including Flowers and Bones, which is the name of our multi-course plated dinners focusing on local farmers and experimental dishes," said Stevens. "We will be filling our space with art and music, plants and lighting; working on creating a vibrant space that is accepting and inviting for all types of people, to be a space to meet and create cultural connections or just find small comforts throughout the day."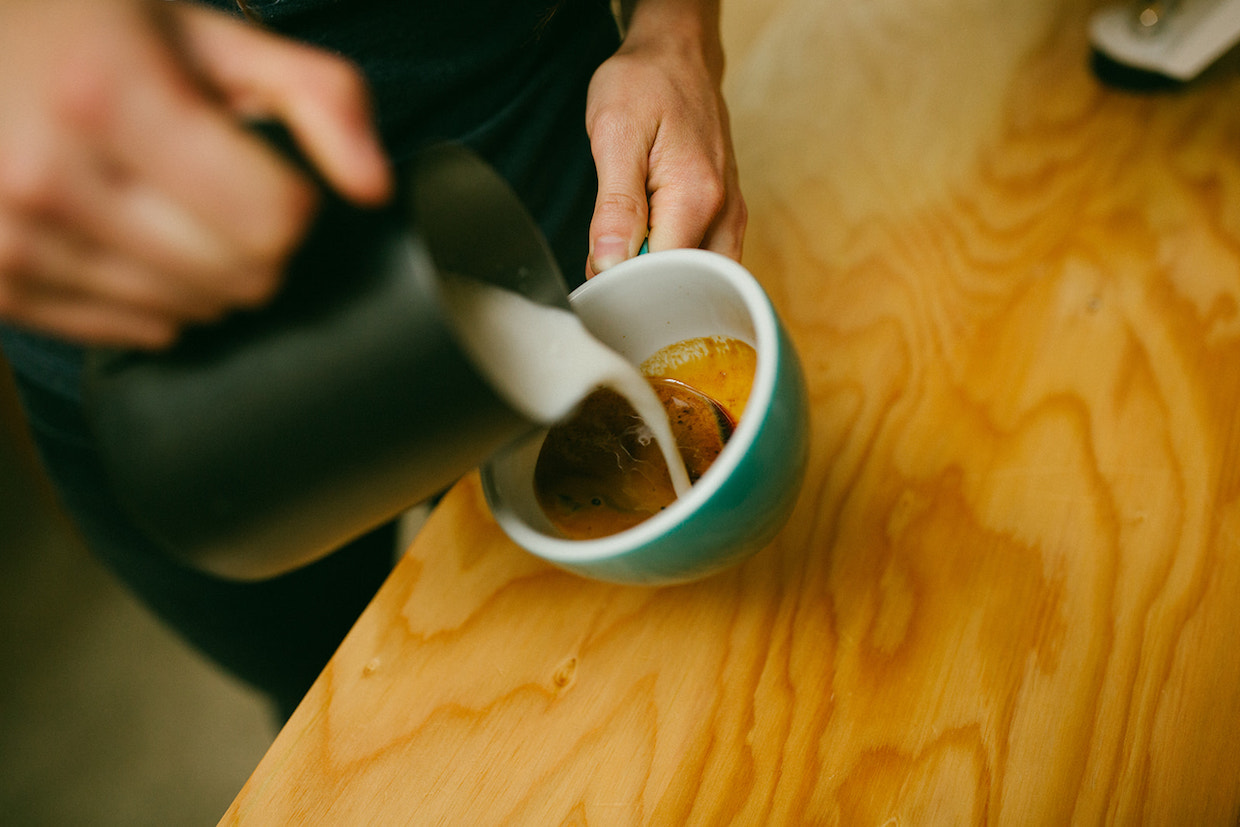 Cloud Walking Coffee is located at 1215 E Mishawaka Ave. in South Bend. Tell us about your new coffee shop or roastery here.
Howard Bryman
Howard Bryman is the associate editor of Daily Coffee News by Roast Magazine. He is based in Portland, Oregon.