Coffee hounds tracking the scent of freshly roasted coffee in Portland, Oregon, may soon find themselves in the Sellwood neighborhood, where Fetch Coffee Roasters is open for business.
The first brick-and-mortar retail location of the canine-themed roasting company, which had been building up through animal-supportive popup events and farmers markets, is also the site of Fetch's new roastery.
Fetch Coffee Roasters Owner and Roaster Sarah Witter has transitioned production from the shared 12-kilo Probat machine at the Aspect Coffee Works co-roastery to a bright white San Franciscan SF25 roaster that sits obediently near the shop's entrance.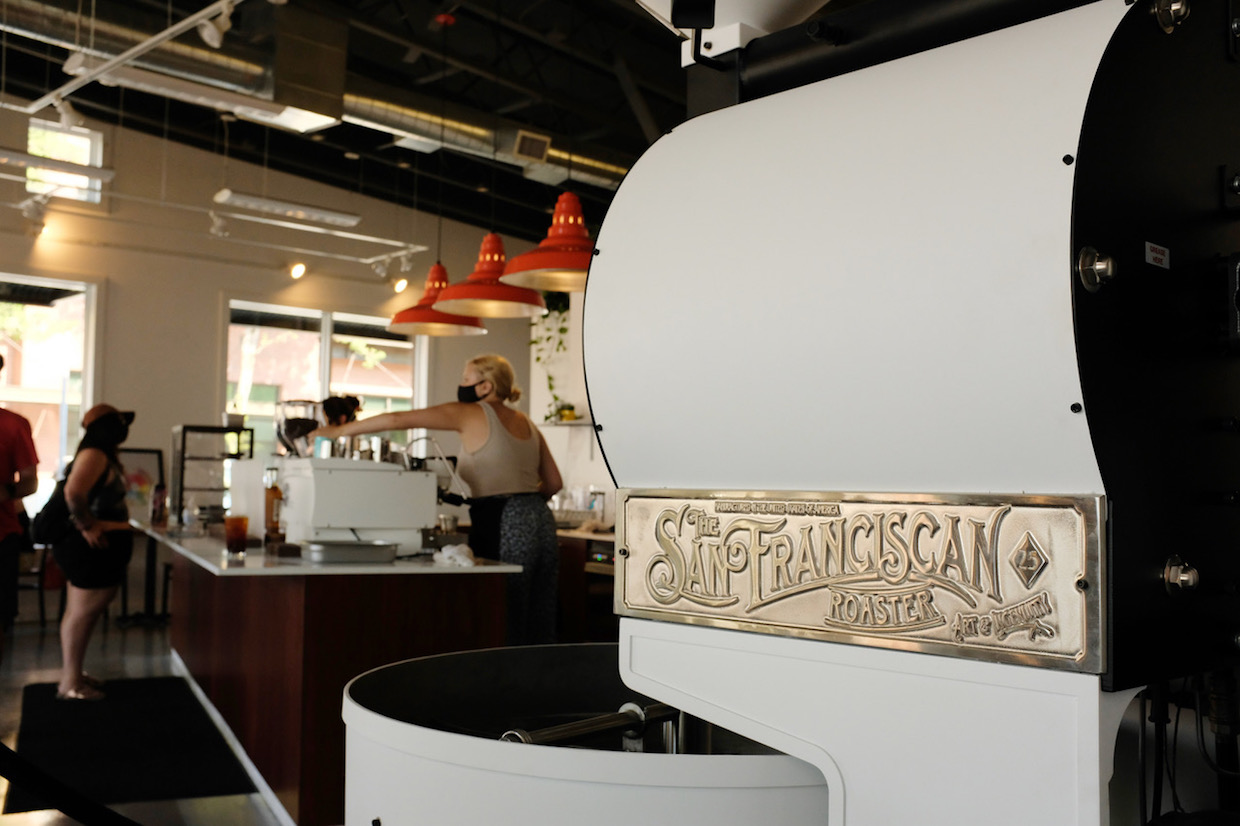 "It's showcased really nicely along the bank of windows, so you'll see the profile of the roaster as you're walking down Bybee [Blvd]," Witter told Daily Coffee News. "We wanted it visible, but not so front-and-center that for people that were there just to drink coffee, it was an issue to be around it."
Witter started the business as a lone wolf about two years ago, but appreciated feeling like part of the pack at Aspect.
"I've really enjoyed being part of a community of other roasters," said Witter. "It's a great place to be, and honestly, I did my last roast there yesterday and I was feeling kind of sad. It's been a big part of my life in the last few years."
---
Related Reading
---
The mostly black and white interior of the new shop echoes the brand's coffee packaging, while three large, bright-orange hanging pendant lamps may be familiar to locals who used to visit the space when it was occupied by The Bull & The Bee kids' clothing boutique.
Fetch has also given a shoutout to another previous tenant at the location, Staccato Gelato, by adding an affogato to the menu.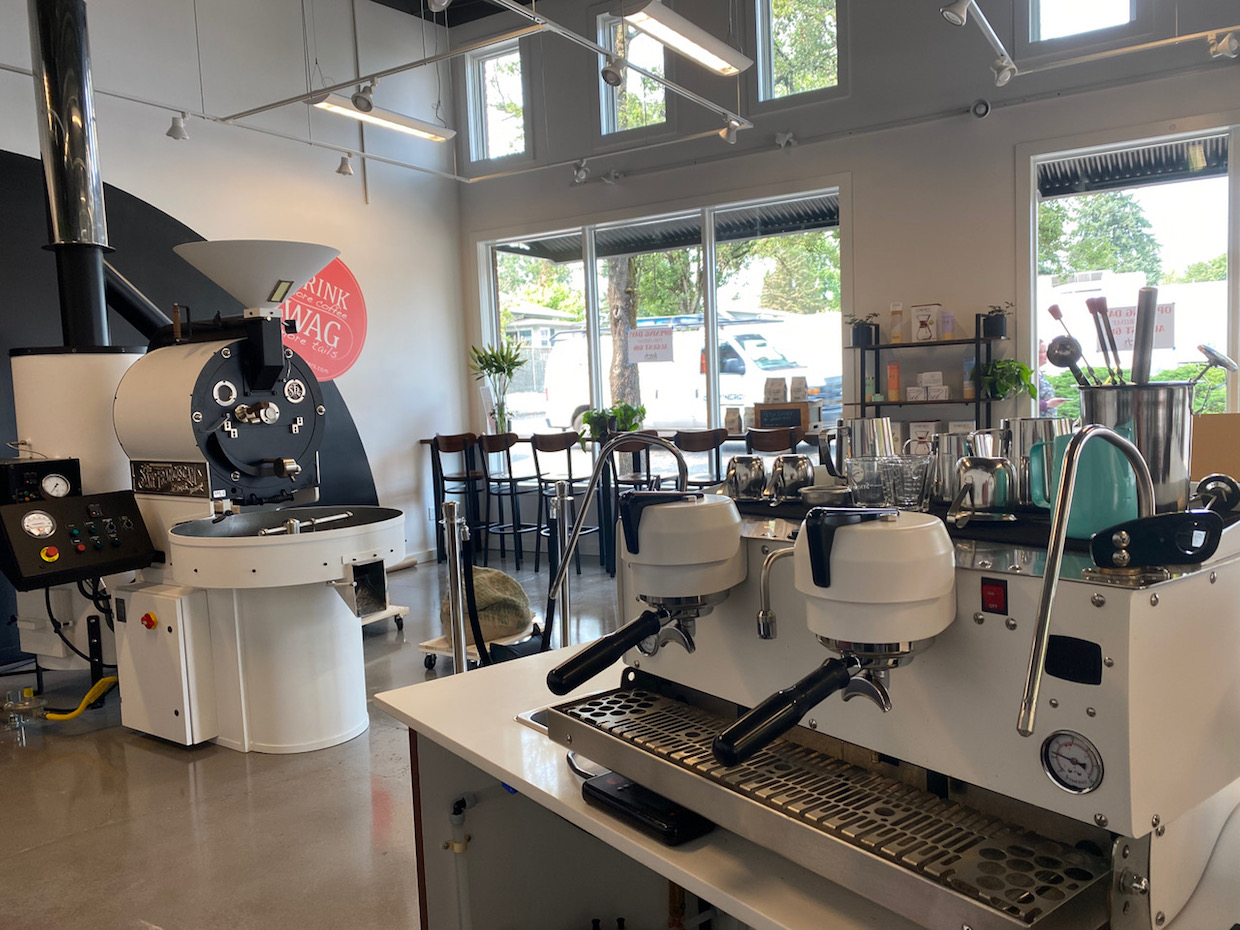 As a proudly woman-owned business, Fetch aims to source coffees from women-owned farms, including some in the Cafe Femenino network. For all coffees, Witter seeks to ensure just treatment and compensation to producers, working thus far with importers such as Genuine Origin, Sustainable Harvest and Optco
After roasting and selling the beans, Fetch donates $1 from every bag to pet rescue and support non-profits both local and international.
"You can conduct business in an ethical manner, and still have a successful business," Witter said. "To be successful certainly doesn't mean you have to run by the old-school rules of cutthroat, you know, 'business is business, it's not personal,' all those types of things, because ultimately it's people that are running the business. I wanted to run something that didn't compromise when it came to doing the right thing, and in fact went above and beyond that to make a difference."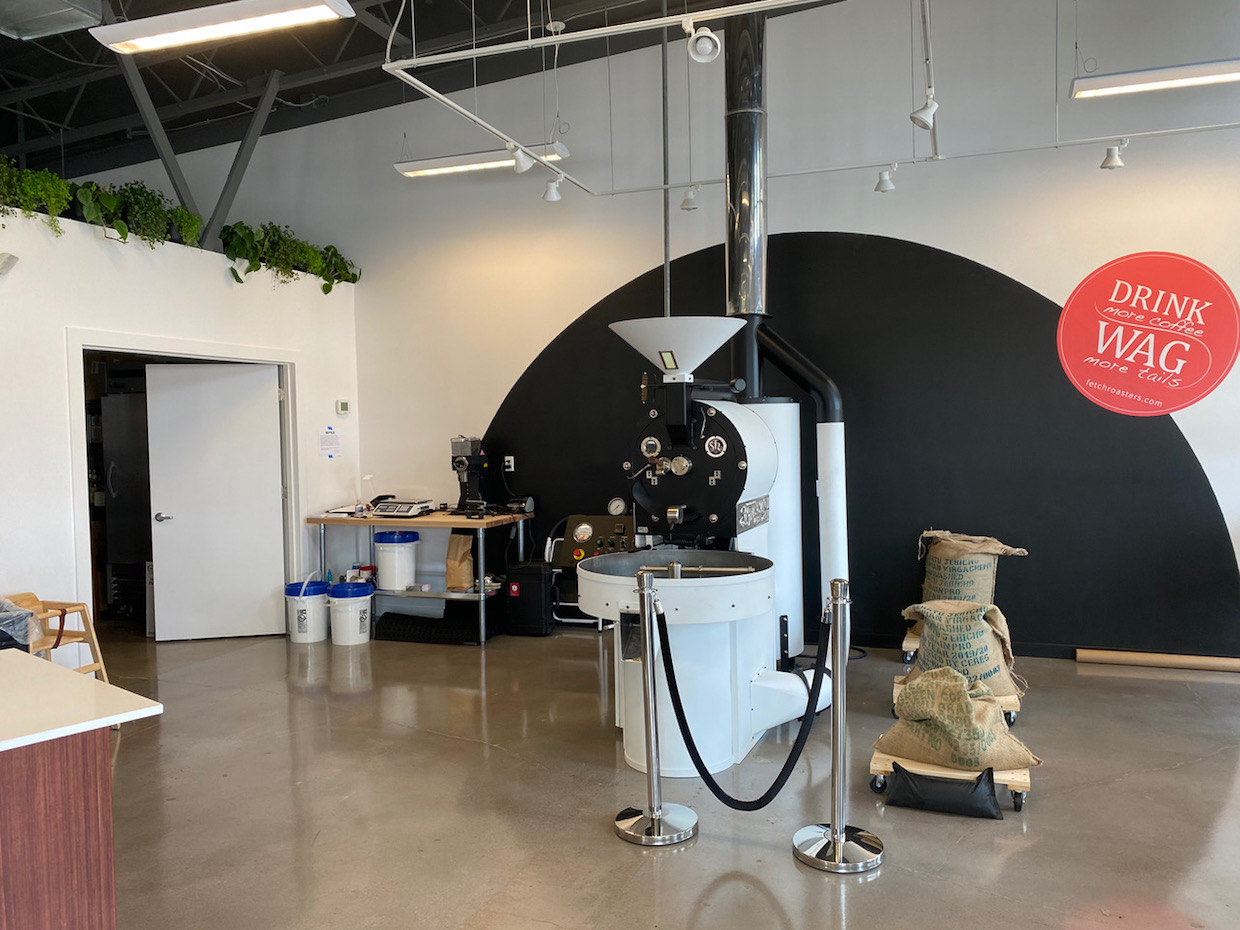 ---
Fetch Coffee Roasters is located at 1540 SE Bybee Blvd in Portland. Tell us about your new coffee shop or roastery here.
Howard Bryman
Howard Bryman is the associate editor of Daily Coffee News by Roast Magazine. He is based in Portland, Oregon.