Licensed Q Grader Ryan McDonnell has worked his way outward from seed to fruit with the launch of Alldae Cascara, a line of sparkling beverages incorporating the dried coffee husk.
Alldae Cascara partners with coffee producer Jamison Savage for the fruit separated from Gesha coffee cherries on his Panamanian farm, Finca Deborah. The cascara comes from coffee cherries dried in parabolic dry houses on raised beds for seven days, then on lower beds for 20 more days.
Finca Deborah's green coffees are sold to specialty coffee buyers all over the world, while Alldae is now the exclusive purchaser of the farm's cascara.
The beverage line, which includes original, ginger and pineapple flavors, is manufactured and canned by a co-packer in New England.
McDonnell launched the brand in June of this year with Alldae co-founder, creative director and fellow Q Grader Lee Zheng, who runs an Australian-style coffee company in New York City called Saltwater Coffee.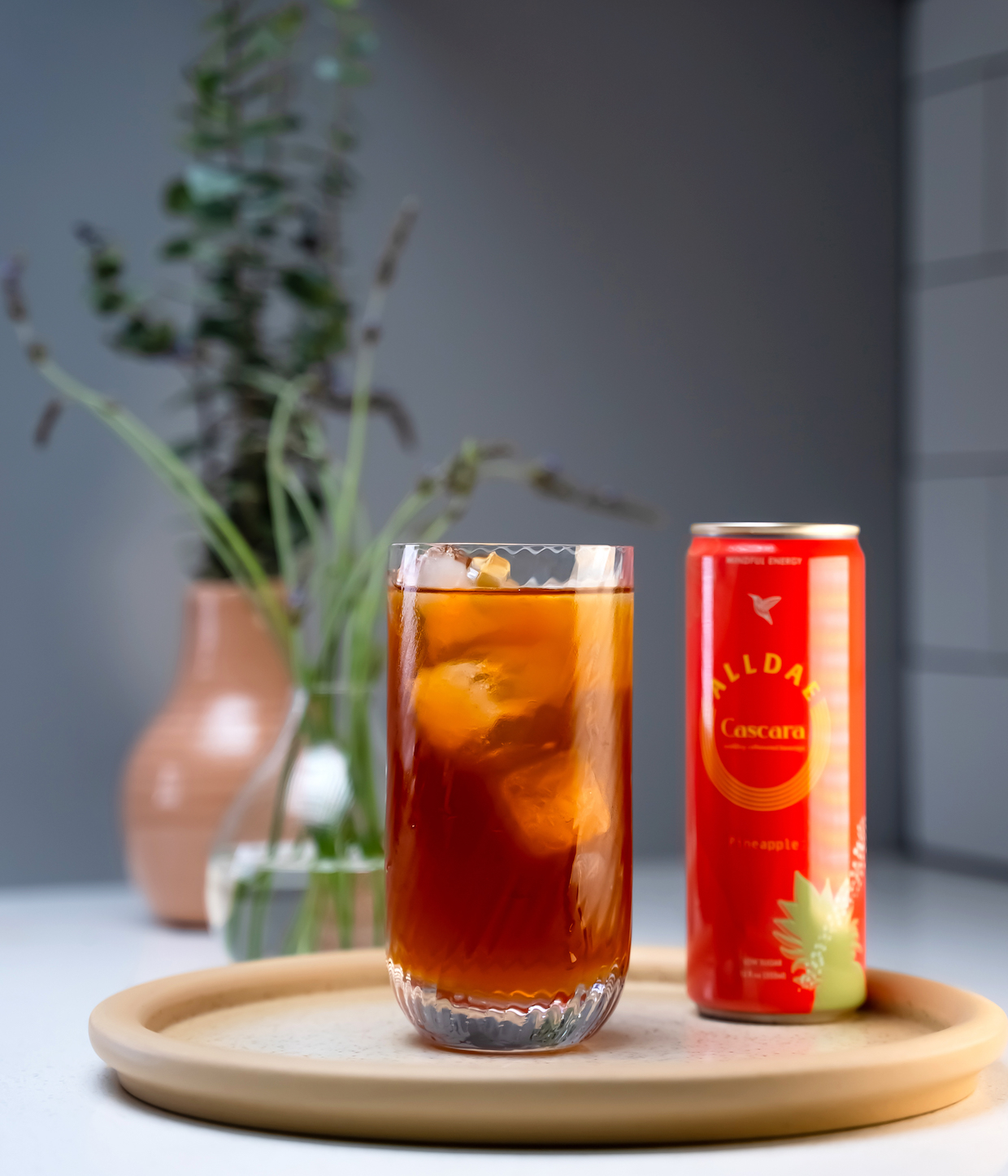 "The sensory skills definitely transfer over in many areas, but I don't think the cascara industry is yet at a stage where cascara can be scored," McDonnell recently told Daily Coffee News. "One 'defect' that I've found in a lot of cascara is an acrid hibiscus/cranberry flavor. It's hard to describe exactly, but everyone I've talked to who has explored cascara has known exactly what I mean when I describe it. I don't yet know where that flavor comes from and why it's absent in some cascaras, but there is none of it present in Finca Deborah's cascara."
In his previous position as chief beverage officer for Elemental Beverage Co., McDonnell sourced coffees for the company's Snapchill-brand cold coffee products, while also managing quality-control and operations and eventually setting up and launching its co-branding program.
---
Related Reading
---
While cascara can't be cupped the way coffee is, McDonnell's system involves preparing a brew at a 1:20 ratio of cascara to boiling water followed by 10 minutes of steeping, then straining and tasting.
"The best cascaras I've had held up incredibly to this method and I felt like they could never really over-extract," said McDonnell, "while other cascaras I found would start imparting some unpleasant flavors the longer they brewed."
Currently the company has distribution for its products in New York City, while some specialty shops in Massachusetts and Los Angeles are also carrying the drinks. Alldae is currently teaming up with fellow canned cascara start-ups UpToGood and BeGoat for a social media-based cross-promotional giveaway contest.
"Cascara is so early on in consumer education that the three of us really wanted to focus on collaborating rather than competing," said McDonnell. "I think cascara will find a similar product variety that kombucha has, where there's space for multiple brands to succeed. And most importantly we're hoping cascara as an industry grows, which would allow coffee farmers to use it as a second stream of revenue from what is typically a waste product."
Howard Bryman
Howard Bryman is the associate editor of Daily Coffee News by Roast Magazine. He is based in Portland, Oregon.