After a short but sweet time the Lyn-Lake neighborhood of Minneapolis, 2-year-old Zoe's Bakery & Cafe has reopened closer to downtown with a renewed coffee focus.
The original retail Zoe's location shut down after the onset of COVID-19, less than a year after opening. Zoe's founder Jack McCrery then transitioned to a new central Minneapolis location between the convention center and Loring Park.
A fully revamped multiroaster coffee program is being led by new a new partner in the Zoe's venture, Colin Jarvis, who for past year had been working with at Gold Mountain Coffee Growers Washington D.C. office.
Jarvis, who went to college in Minneapolis, first met McCrery six years ago while working as baristas at a Dunn Bros. Even then, the two envisioned a coffee retail concept of their own, said Jarvis.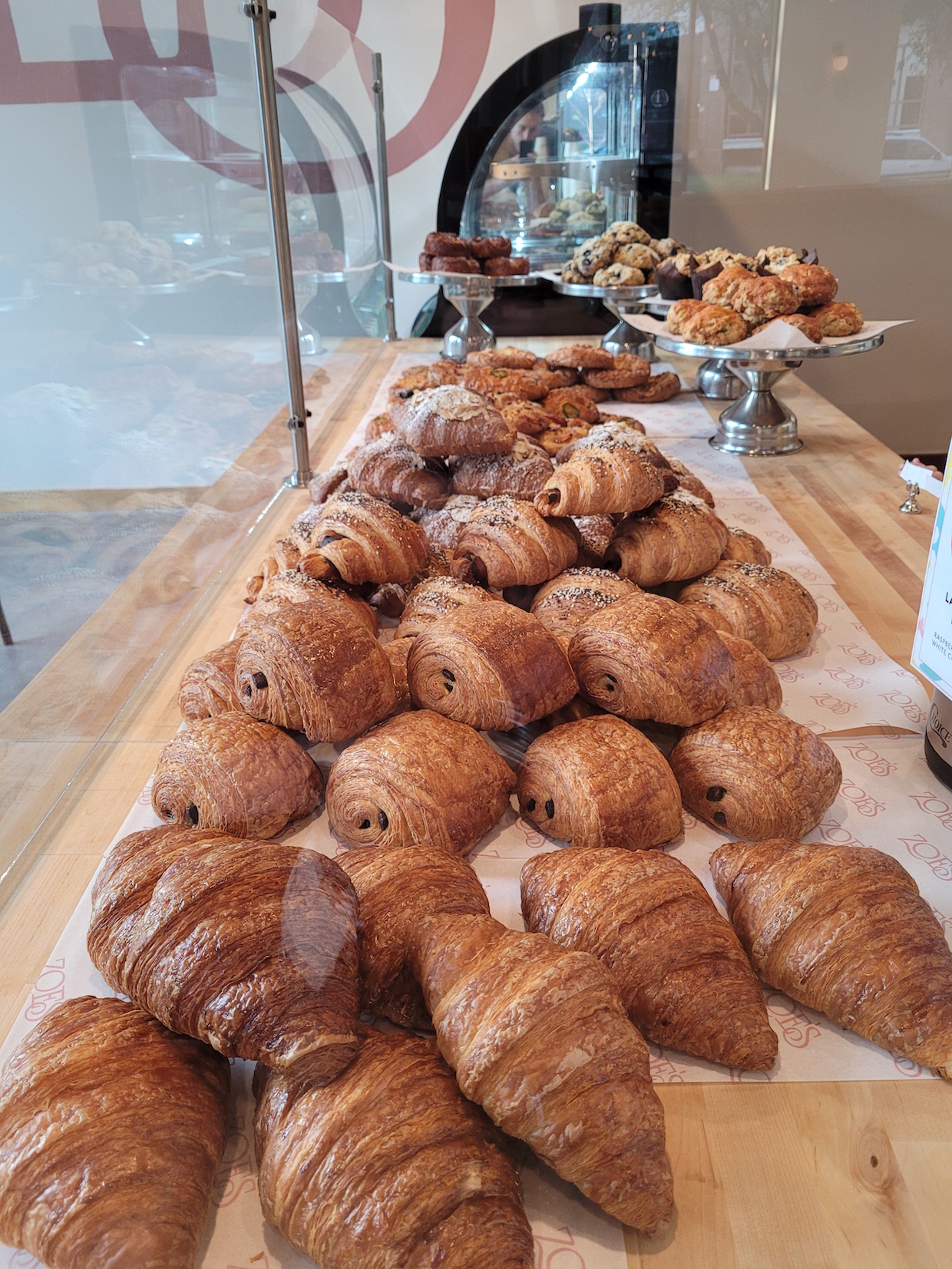 "This is my first time running a retail operation, but I've been in the coffee industry for the last six years," Jarvis said. "I've worked as a barista, roaster, and operations manager for a green importer, so it's been fun to see the whole economic value chain. However, I just love the cafe setting."
Zoe's croissants, focaccia, scones cookies, danishes and other baked delights come from nightly operations at the production bakery off-site in Eden Prairie. Meanwhile, espresso and drip coffee offerings currently come from local roaster Folly Coffee, which opened new Twin Cities digs of its own a year ago.
Jarvis told DCN that beans for the core offerings are sourced through Gold Mountain, while the espresso is facilitated by a new Victoria Arduino White Eagle fed by a Mahlkönig Peak grinder.
---
Related Reading
---
The shop is also featuring guest roasters one at a time. Currently, three single-origin  coffees come by way of Madison, Wisconsin-based JBC Coffee Roasters. Jarvis said the next roaster to be featured in the shop will be Minneapolis' own Paradise Coffee Roasters, with plans to offer numerous microlot coffees from East Africa.
Said Jarvis, "Our coffee program will always serve our 'house' roast from Folly, plus an exceptional rotating coffee from various local/regional roasters."
---
Zoe's Bakery & Cafe is now open at 1400 Nicollet Ave. in Minneapolis. Tell us about your new coffee shop or roastery here.