2020 United States Roaster Champion Joe Yang has rebranded and expanded his three-year-old Portland-based company In J Coffee into Super Joy Coffee, while opening a second Portland location called the Super Joy Coffee Lab.
The new branding bursts with proud and playful Chinese cultural references, while Yang keeps at least one China-grown coffee available for sale at all times. A variety of distinctly Chinese ingredients are being incorporated into the inventive espresso drink menu at both Super Joy retail bars.
"I always want to bring in more Chinese elements when it comes to our design," Yang, the roasting champion and Q grader, told Daily Coffee News. "For example, the design of a pair of chopsticks picking coffee beans is a classic one that makes people think about China or Chinese, [or] using red as our primary color because it stands for blessing, joy, fervency and happiness in Chinese culture."
The original In J cafe, which opened in 2018 on the South Park Blocks near Portland State University, will soon be redesigned for better alignment with the new branding. The robot barista named Jarvis that was installed there last year has been relocated to the bar of one of Super Joy's wholesale accounts.
---
Related Reading
---
At the new 700-square-foot Super Joy Coffee Lab, which opened in February just a few blocks to the north and west in the former location of Little Red's Bakeshop & Café, coffees roasted by Yang form the foundation for drinks such as a Caramel Soy Sauce latte, Chinese Pepper Mocha, Sweet Osmanthus Latte and more.
Said Yang, "I'm also working on bringing in some traditional Chinese ingredients which are good for health."
The flexible bar setup at the Coffee Lab location is designed to accommodate after-hours sample roasting on a 500-gram-capacity Mill City Roasters machine that will stand alongside a 7-kilo Loring machine that will soon take over production roasts. Super Joy currently roasts on the Loring located at Portland's Curate Coffee Collective, which is also the home base of Torch Coffee, through which Yang has so far sourced his Yunnan coffees.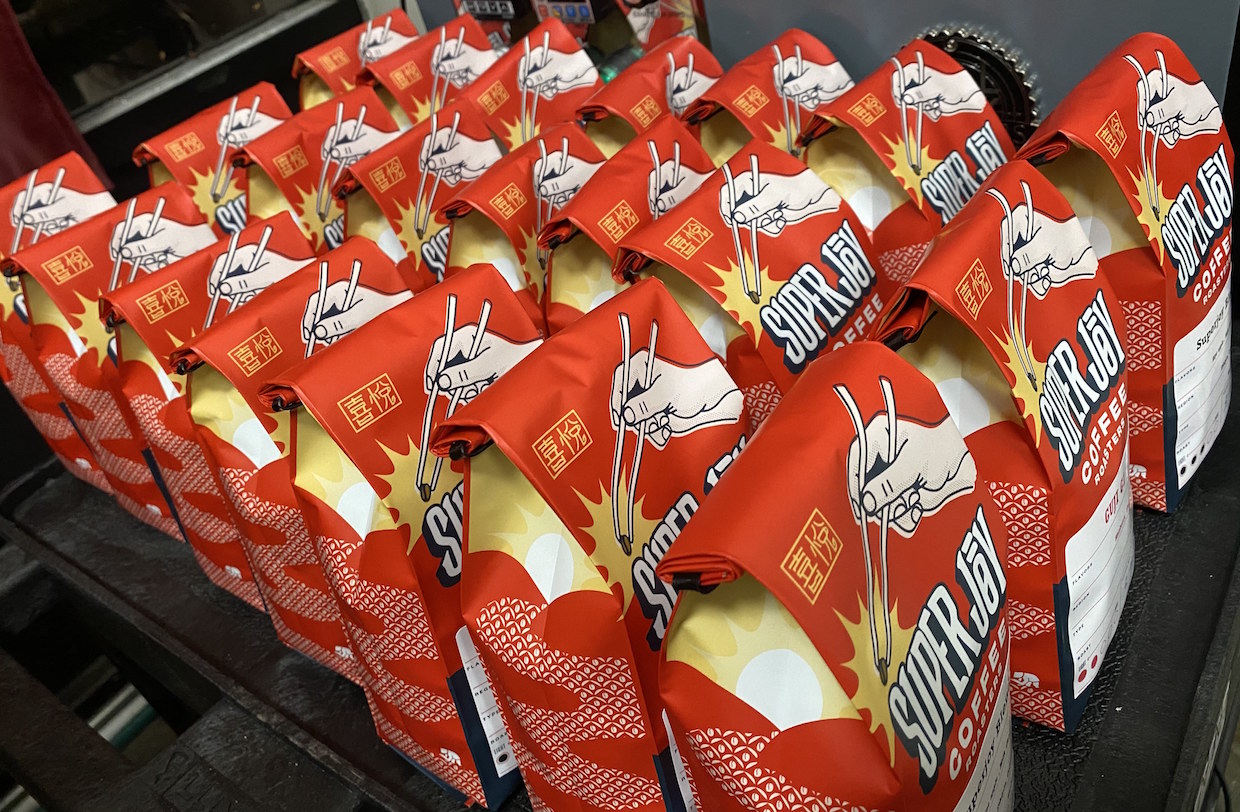 "We will focus on expanding our business in roasting, and hope to help more and more Chinese Americans to start coffee businesses," said Yang. "We are currently helping Chinese immigrants who are interested in coffee business find locations and stores for their potential businesses. I've been helped greatly by some seasoned Chinese businessmen when I first arrived in the U.S., and I'd love to be a bridge to help others."
---
Super Joy Coffee Lab is located at 1401 SW Yamhill St in Portland. Tell us about your new coffee shop or roastery here.
Howard Bryman
Howard Bryman is the associate editor of Daily Coffee News by Roast Magazine. He is based in Portland, Oregon.