Miami-born coffee company Per'La Specialty Roasters has taken a big swim across the Atlantic, opening a roastery in Newbury, England.
Per'La founders and former University of Miami friends Chris Nolte and Paul Massard have been joined in the UK venture by John Kane, who approached the company while seeking a way to fuse specialty coffee with his love of cars in his home town about 60 miles (96 kilometers) west of London.
Kane is behind the sports car-focused YouTube channel Seen Through Glass, while the new Per'La spot occupies one end of the Podium Place vehicle showroom.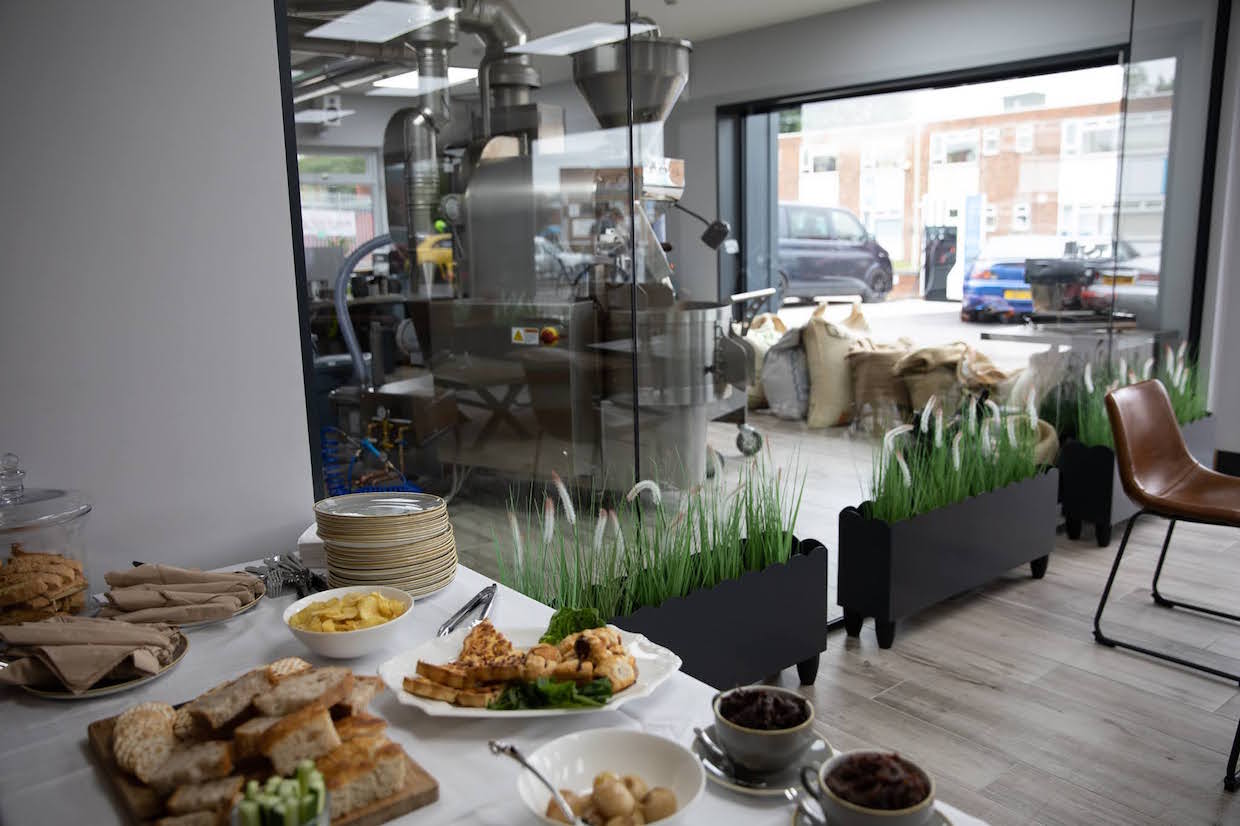 "After several planning meetings we felt confident we could open up a mirror image of our Per'La Miami concept in the UK," Nolte recently told DCN.
Thankfully for all parties involved, those introductory meetings took place prior to cross-country COVID-19 shutdowns, and Per'La UK is now up and running in 5,000-square-foot industrial space.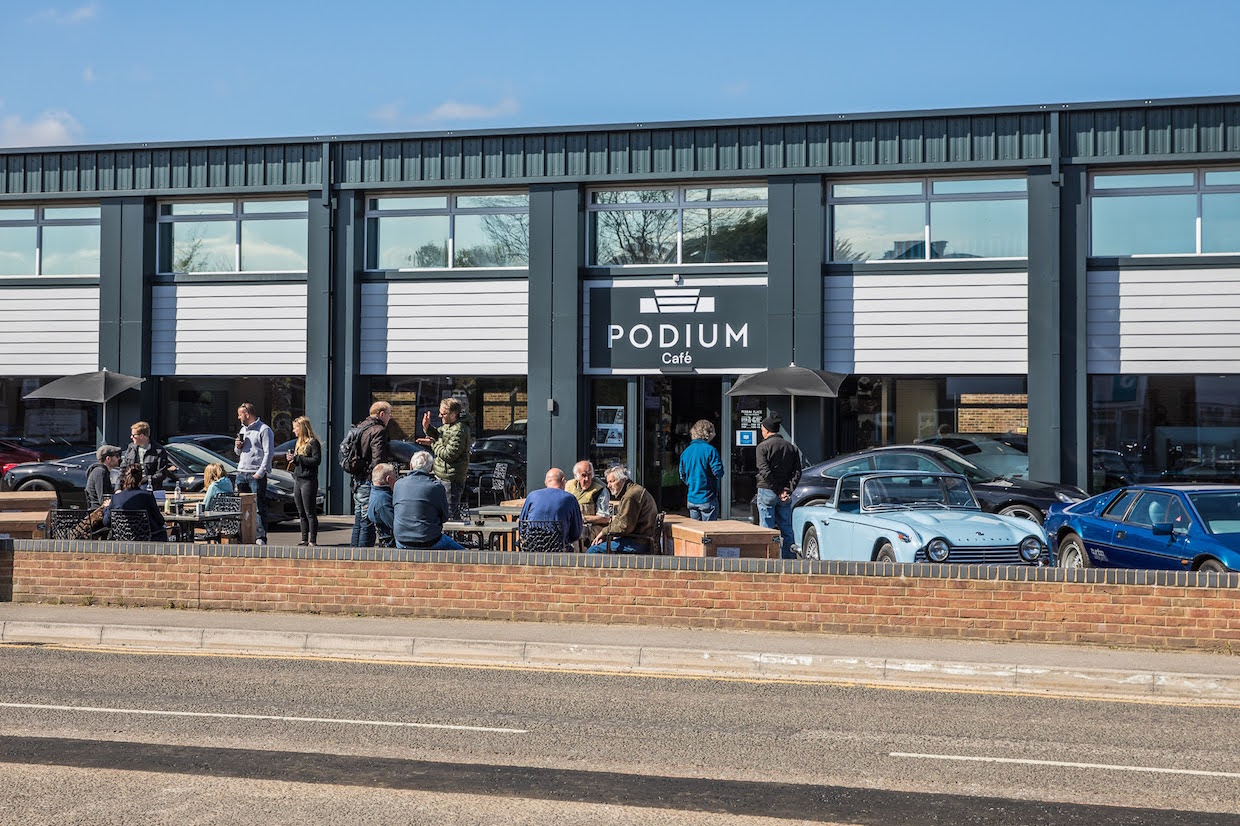 While ample parking allows for the destination's car enthusiasts to gawk over classic rides and freshly prepared drinks, guests are greeted inside by two cars on turntables that provide 360-degree views and lead to the coffee bar.
Roasting and production with a Loring S15 Falcon machine are visible from both the main retail and the parking area through large windows.
"We are using the Loring system, which really came in handy during the pandemic because it allowed us to launch the entire Per'La UK concept remotely," Nolte said. "We were fortunate to have been able to host the UK leadership team just before the travel restrictions came into place so their initial in-person training combined with a host of digital platforms allowed for us to close the training gaps without being there in person."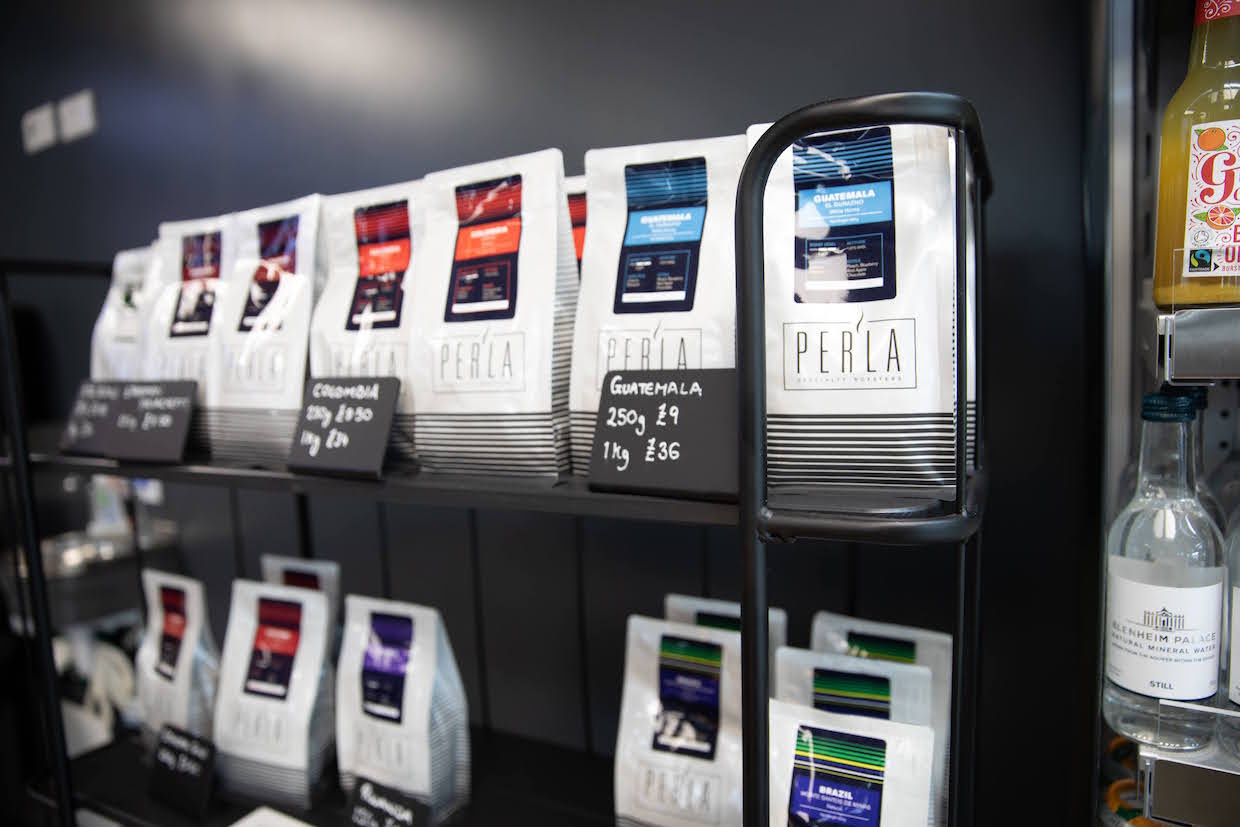 Nolte said about 85% of the coffees on offer at its Coral Gables retail cafe are also on offer at the UK branch, with coffees coming from sourcing relationships developed by Massard, who prior to Per'La held coffee positions in Honolulu and at The Roasterie in Kansas City, Missouri.
One of those coffees is Per'La's foundational espresso blend (Espresso Fino). Despite some nervousness from the owners about how it might translate in the UK given local differences in water chemistry, it's been received with open arms.
---
Related Reading
---
"We look at many of our coffees as a great link between second- and third-wave blends," said Nolte, "and the Espresso Fino blend is doing a great job of getting people drinking third-wave coffee."
In addition to the advanced machinery at the UK coffee bar — including a La Marzocco Linea PB AV and Mahlkönig E80 grinders for espresso — the shop offers an auto racing simulator that can be rented out during shop hours.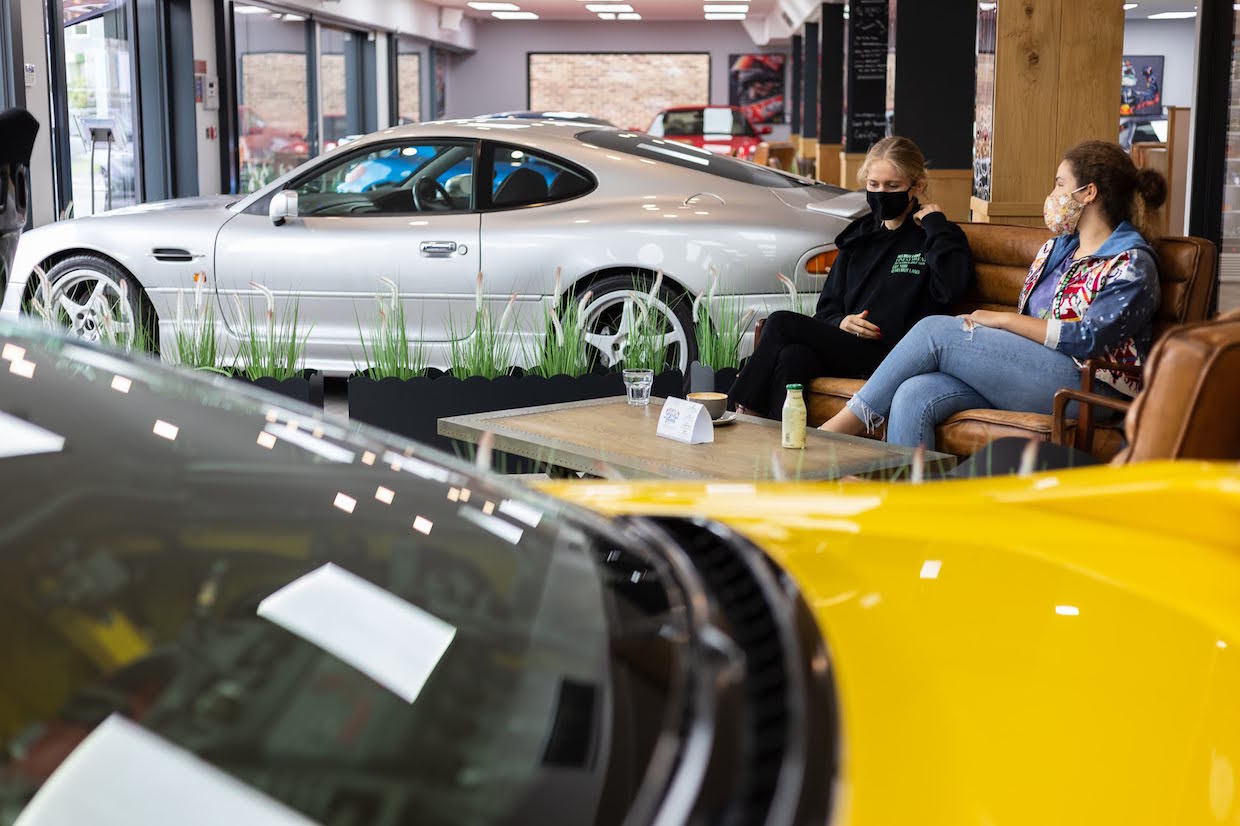 Per'La is already investigating future international locations for expansion, with plans to begin roasting in Barcelona, Spain, plus potential plans in the Carribbean.
Said Nolte, "We really think we have something that's both special and scalable."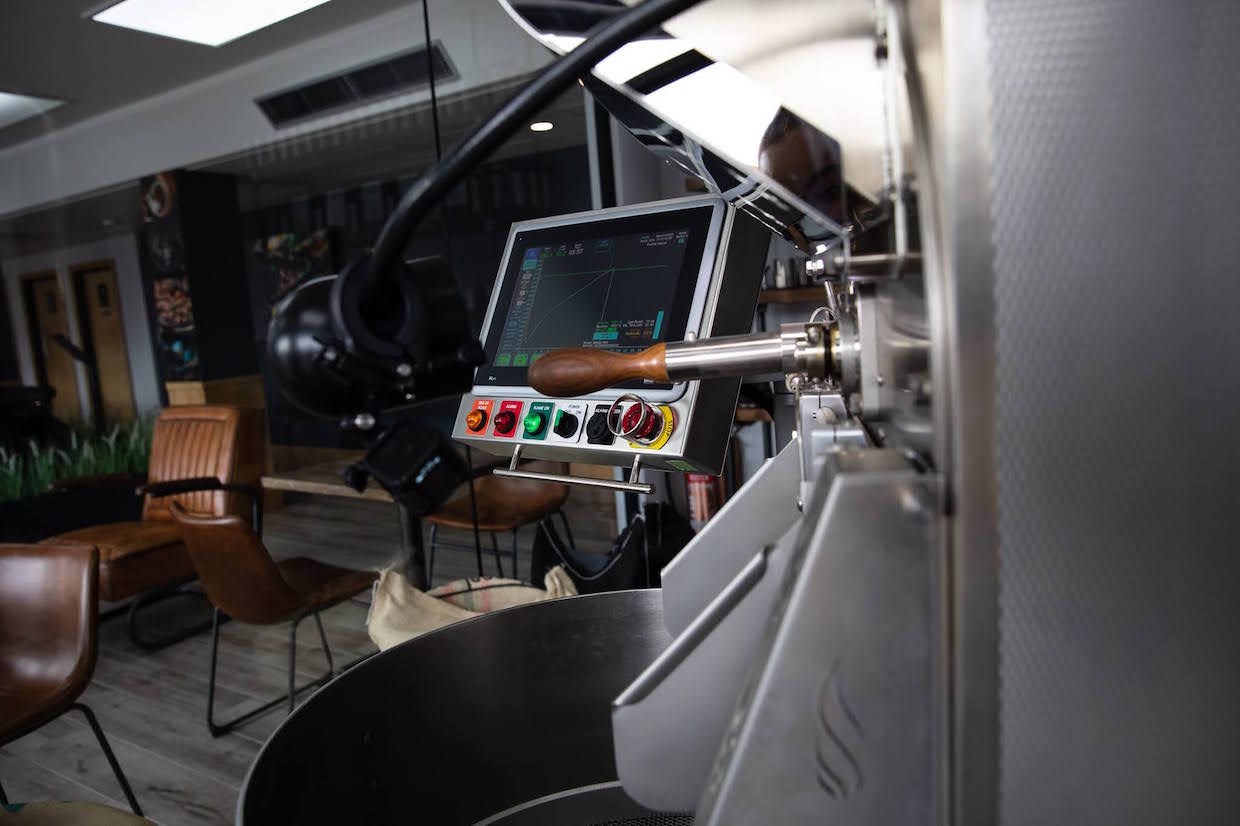 ---
Per'La Specialty Roasters UK is now open at 31 Bone Ln, Newbury RG14 5SH, United Kingdom. Tell us about your new coffee shop or roastery here.
Nick Brown
Nick Brown is the editor of Daily Coffee News by Roast Magazine.