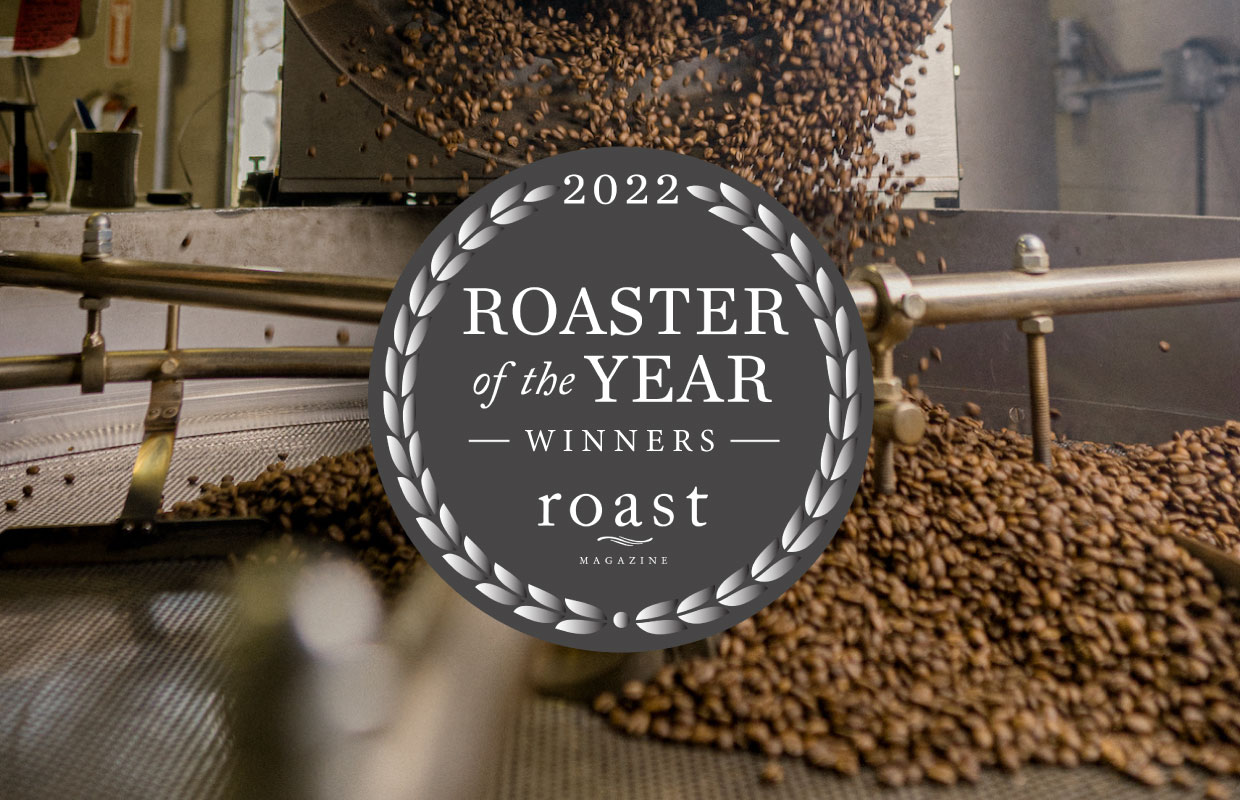 Little Waves Coffee Roasters and Huckleberry Roasters have won Roast magazine's 18th annual Roaster of the Year competition. The two coffee roasting companies will be featured in the trade publication's November/December 2021 issue.
Roast awards the top honors in two categories: Micro Roaster of the Year, for companies roasting fewer than 100,000 pounds of coffee each year; and Macro Roaster of the Year, for companies roasting more than 100,000 pounds annually. The award recognizes companies that roast coffees of superior quality, exemplify a dedication to sustainability, promote employee and community education, and demonstrate a strong commitment to diversity, inclusion and equity, among other criteria.
2022 Micro Roaster of the Year: Little Waves Coffee Roasters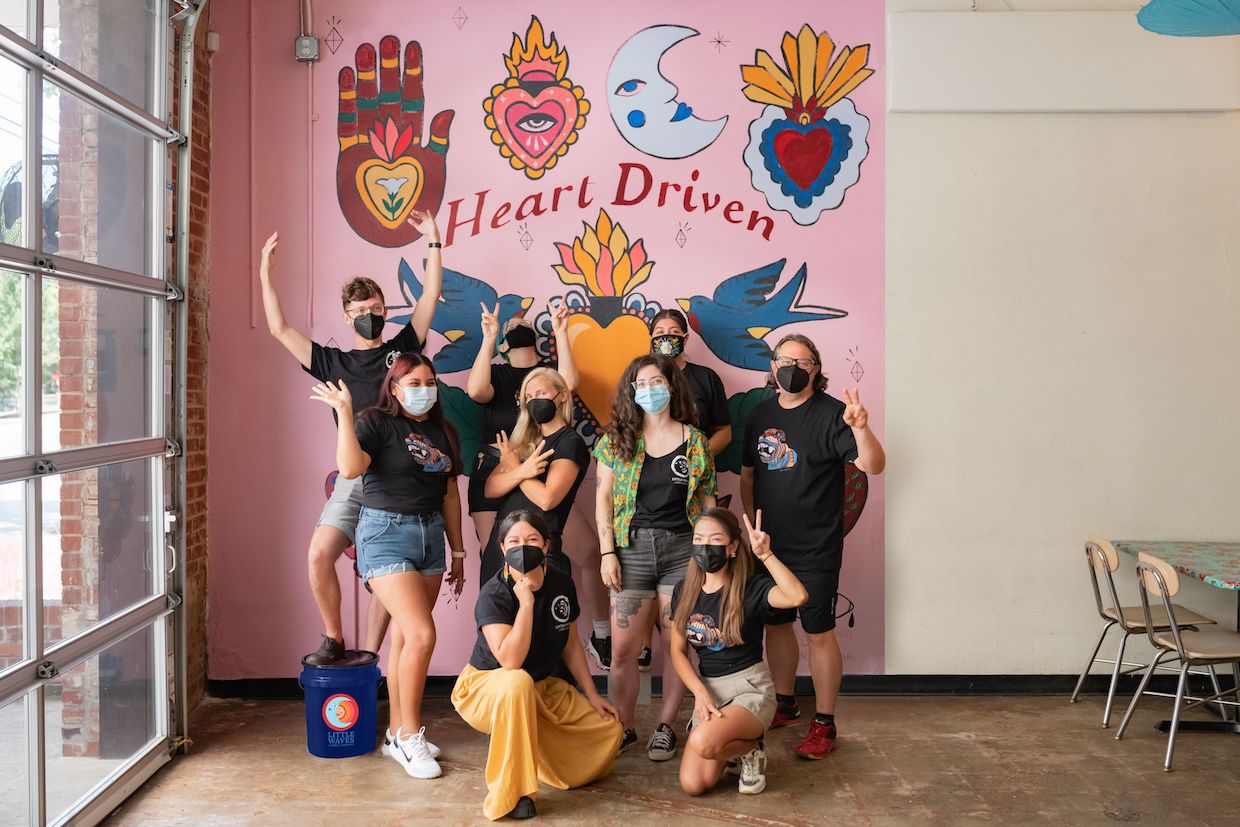 Little Waves Coffee Roasters was founded in 2010 by co-owners Areli Barrera Grodski and Leon Grodski Barrera, with the roastery established in 2017. With 34 full-time and part-time employees, the company operates a roasting facility and three cafes in Durham, North Carolina, and roasted over 58,000 pounds in the past year. A Latina majority-owned and women-forward company, Little Waves is composed of people of different cultures, genders, languages, faiths and beliefs, who operate with a focus on quality and service.
Here's an excerpt from the feature article in Roast's November/December issue:
"The community of Little Waves Coffee Roasters extends far beyond the doors of any Cocoa Cinnamon shop. It includes the neighborhoods where they sit, as well as the people around the country and the world who savor their coffee, and the global network of producers with whom and from whom they source coffee. Before unveiling their three retail locations, the Barrera Grodskis made a commitment to do the ongoing work of building relationships with community leaders and institutions, to use their contribution program as a way to deepen that trust and impact within the existing culture of the neighborhoods, and to make their shops as inviting as possible, so as to say, "We want you to know that this is for you, too."
2022 Macro Roaster of the Year: Huckleberry Roasters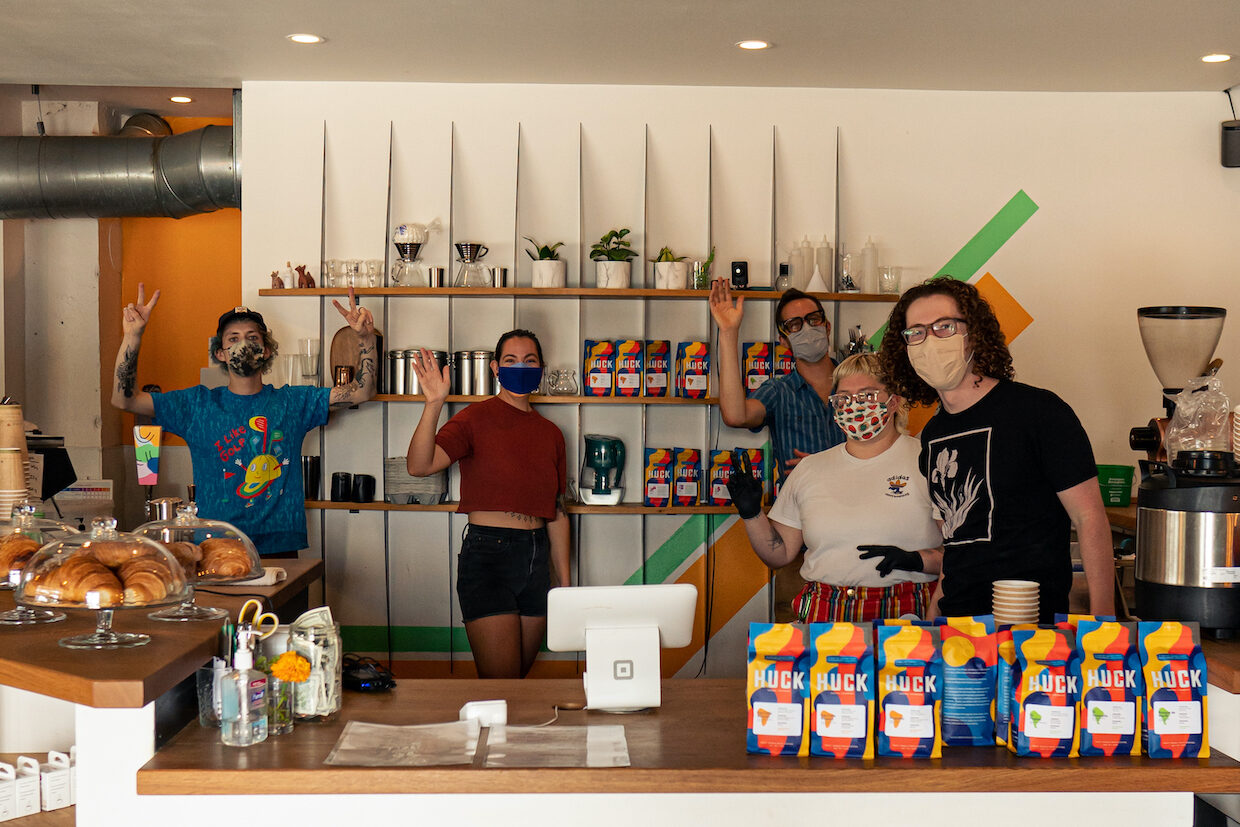 Koan Goedman and Jason Farrar, co-owners of Huckleberry Roasters, lead a team of 39 full-time and part-time employees at the company's two retail locations and roasting headquarters in Denver, which has produced 240,000 pounds of roasted coffee over the past year. Huckleberry was established in 2011 with a foundational belief that business should build a local and global sense of collective culture and community. The company seeks to demystify coffee and provide a welcoming space for all those who walk through the door at one of their retail locations.
Here's an excerpt from the feature article in Roast's November/December issue:
"While Huckleberry started out as and remains a quality-focused coffee roaster, Goedman and Farrar have grown to see fantastic coffee as a kind of bonus, a very welcome surprise—even after all these years. At the same time, Farrar says, the specialty coffee industry's obsession with 'excellence' isn't exactly the point for the Huck team. 'I feel like in specialty coffee, [excellence] has been the biggest thing for my whole career. Well, I'm not excellent in everything that I do! Why put that pressure on yourself and others? Do a good job, treat people well, and when you're wrong, own it and try not to be that way.'"
About Roast
Roast is a bi-monthly technical trade journal dedicated to the success and growth of the specialty coffee industry. Roast addresses the art, science and business of coffee roasters by covering the issues most important to them, with quality editorial content focused on the technical aspects of coffee. For more information, visit roastmagazine.com.