Oakland, California-based coffee equipment manufacturer Voga Coffee, maker of the Ground Control commercial brewing system, has appointed Sarah Palmer Chief Operating Officer.
Palmer comes to the company after more than three years as director of global sales and marketing for Seattle-based espresso machine maker Synesso, plus another 15 months as vice president of international sales and marketing at Middleby Corporation following its acquisition of Synesso.
While at Synesso, Palmer oversaw the 2018 launches of models S200 and S300, and over the years contributed to a 900% growth in monthly machine sales, according to Ground Control.
Palmer is one of four owners of coffee roasting and retail company Black Fern Coffee, which was founded last year and opened its first coffee shop over the summer in Bellinghman, Washington.
With Ground Control, Palmer will oversee manufacturing, product development and growth both domestically and internationally for the innovative commercial brewing system.
"I am thrilled to be joining the team at Ground Control and am looking forward to being a part of the growth of the brand," Palmer said in an announcement from the company. "The potential is limitless, and with our intention being to see our products well-represented worldwide, we definitely have an exciting future ahead."
---
Related Reading
---
Voga Coffee introduced its first Ground Control machine, a two-group version called the Twin, to the public at the SCA Expo in 2016. That was followed by the single-group Cyclops model that won Best New Product at the SCA Expo in 2018.
Unlike conventional drip or pourover-style commercial batch brewing machines, Ground Control machines incorporate immersion and agitation to the brew bed through a series of customizable brewing cycles per batch.
Users control the duration, temperature, ratio and other variables of a series of quick mini-brews, between which a powerful vacuum pump pulls all liquid out and dries the bed completely before starting the next cycle.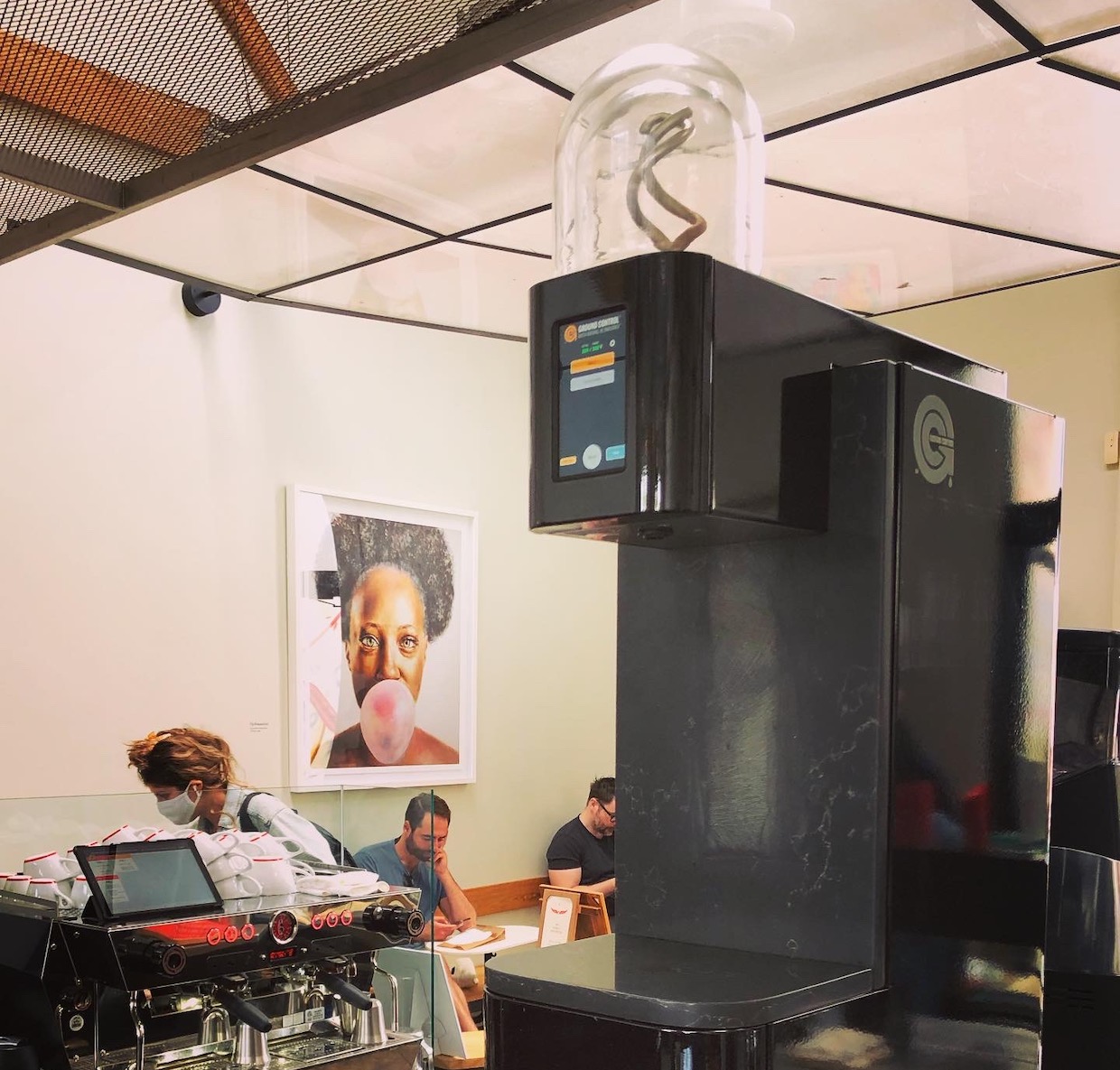 The company says the process results in a thorough extraction of each coffee's more desirable qualities while repeatedly stopping short of the point at which bitter tannins are also extracted. Batches range in size from one cup to one gallon of hot filter coffee, or up to a gallon of cold brew completed in under eight minutes.
"Ground Control has gone from building five machines at a time in early 2020 to building 60 machines currently, with the plan to continue to increase that number," Voga Coffee Co-Founder and CEO Eli Salomon told Daily Coffee News. "We are confident that we will continue to see aggressive growth in 2022 and beyond. As we look to the future, we anticipate seeing our internal team grow alongside our global customer base. We will continue to listen to what the market needs and to innovate."
---
[Disclosure: Ground Control is a current advertising partner of Daily Coffee News.]
Howard Bryman
Howard Bryman is the associate editor of Daily Coffee News by Roast Magazine. He is based in Portland, Oregon.