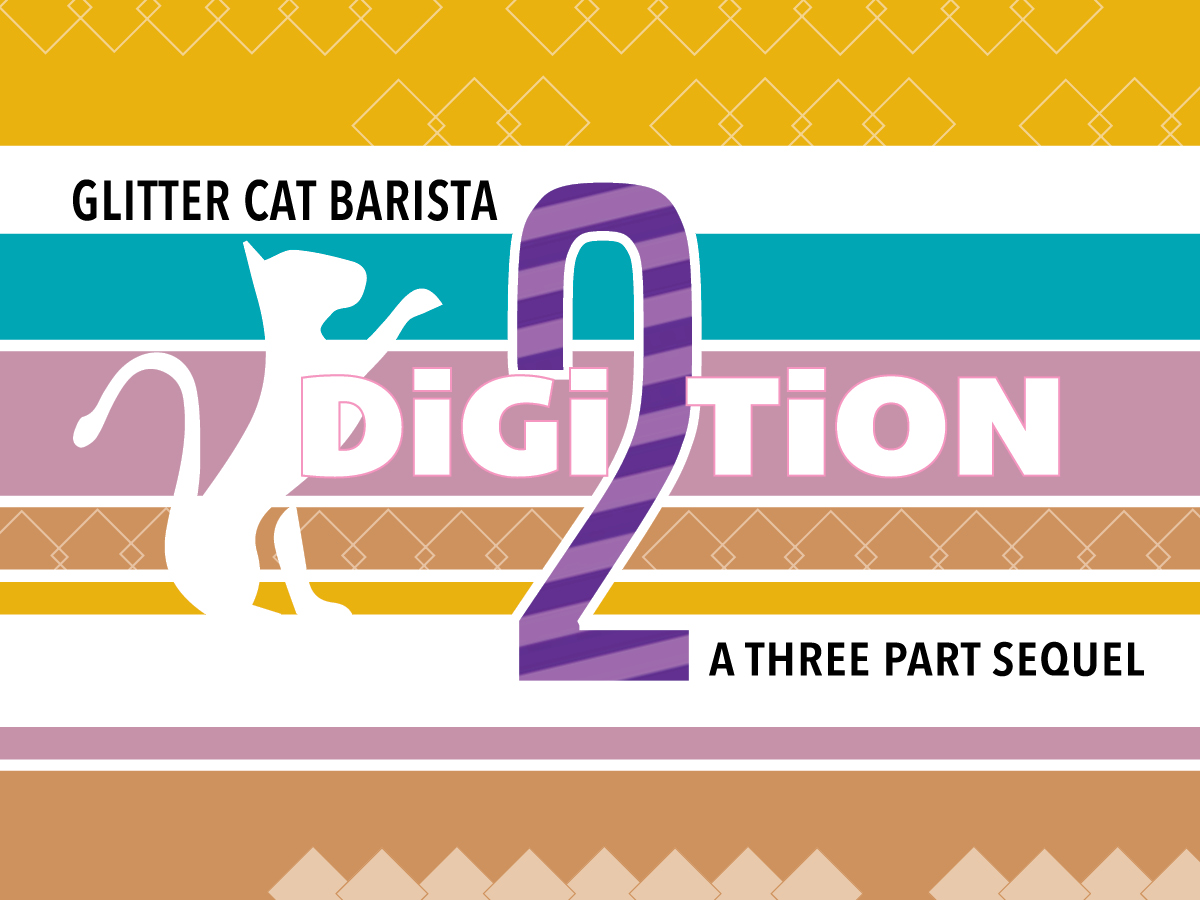 The Los Angeles-based coffee subscription and events outfit Glitter Cat Barista is heading into its fourth competition season, and second since the world of in-person events turned all topsy-turvy.
The 2021 Glitter Cat DiGi2TiON (pronounced "didj-i-two-shun") follows last year's DiGiTiTiON, which brought the fun-forward competition program online. 
Applications for competitors, referred to as "Digi-Cats," are currently being accepted through Friday, Nov. 5., for a three-round, 24-person competition that will culminate in a grand prize trip for one winner to the renowned coffee farm, mill and resort La Palma y El Tucan in Colombia.
As with all of Glitter Cat Barista's programming, the DiGi2TiON is designed to reach coffee professionals and enthusiasts of all skill levels who hold marginalized identities in the United States, including but not limited to LGBTQIAP+, neurodivergent, disabled, and persons of marginalized gender.
"We decided to do a standalone event that was more our own creation based on the unexpected joys of doing the first DiGiTiTiON," Glitter Cat Barista Board Member and Director of Positive Outcomes Eric J. Grimm told DCN via email. "That competition was meant to adapt US Coffee Champs and provide a blueprint for rethinking professionalism and taste experience. We still want to do both of those things, but have even more fun with it and make it a lot more appealing to folks watching along."
---
Related Reading
---
Taking place in late November and early December, the first round of the DiGi2TiON will involve identifying mystery syrups from program sponsor Torani, and matching roast curves provided by Atlas Coffee Importers, which is also providing education for the program.
Twelve competitors will move on to the second round, which will involve triangulations and signature drink creation using capsules from program sponsor Cometeer. Six finalists will move on to a series of "surprise challenges" involving Rancilio Silvia Pro espresso machines. Sensory judging and public voting will determine the winner, according to an announcement from the organizers.
"Our programing is constantly changing because of the state of the world over the past two years," Grimm said. "But even when the world is fully open again, we still see ourselves doing online competitions as it's the best way to get people competing in coffee by meeting them exactly where they are."
Check out the Glitter Cat Barista website for more information.