A new specialty coffee roastery and coffee bar called Dell'Aria has opened in New York City's East Harlem neighborhood, offering a mix of modern American and classic Italian coffee concoctions.
The new shop spreads out over 4,000 square feet of space on East 111th St. between Second and Third Avenues, squarely within the area designated in 2019 as the East Harlem Historic District.
A navy blue 12-kilo Probat roaster shines in the middle of the room under a skylight, turning out single-origin coffees and blends to appease customers seeking either the latest in specialty coffee trends, or a high-quality take on an old-country approach.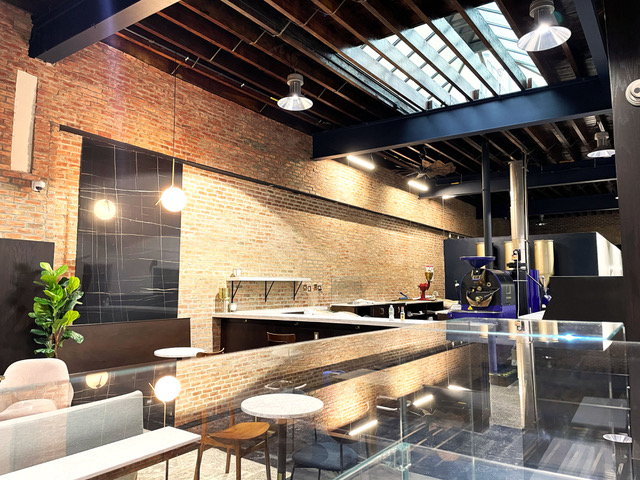 "As a multicultural cornerstone of New York, East Harlem used to be the largest Italian American community in the U.S.," Michele Maturo told Daily Coffee News. "We wanted to be part of this and offer the neighborhood a place to congregate and relax while enjoying a mix of different coffee cultures."
Also on site is an SCA-certified cupping lab used by the company for sampling, profiling and training for staff and wholesale clients. Soon the lab will be offering SCA Barista training courses in addition to educational events for enthusiasts, led by Dell'Aria Roast Master Jake Leonti.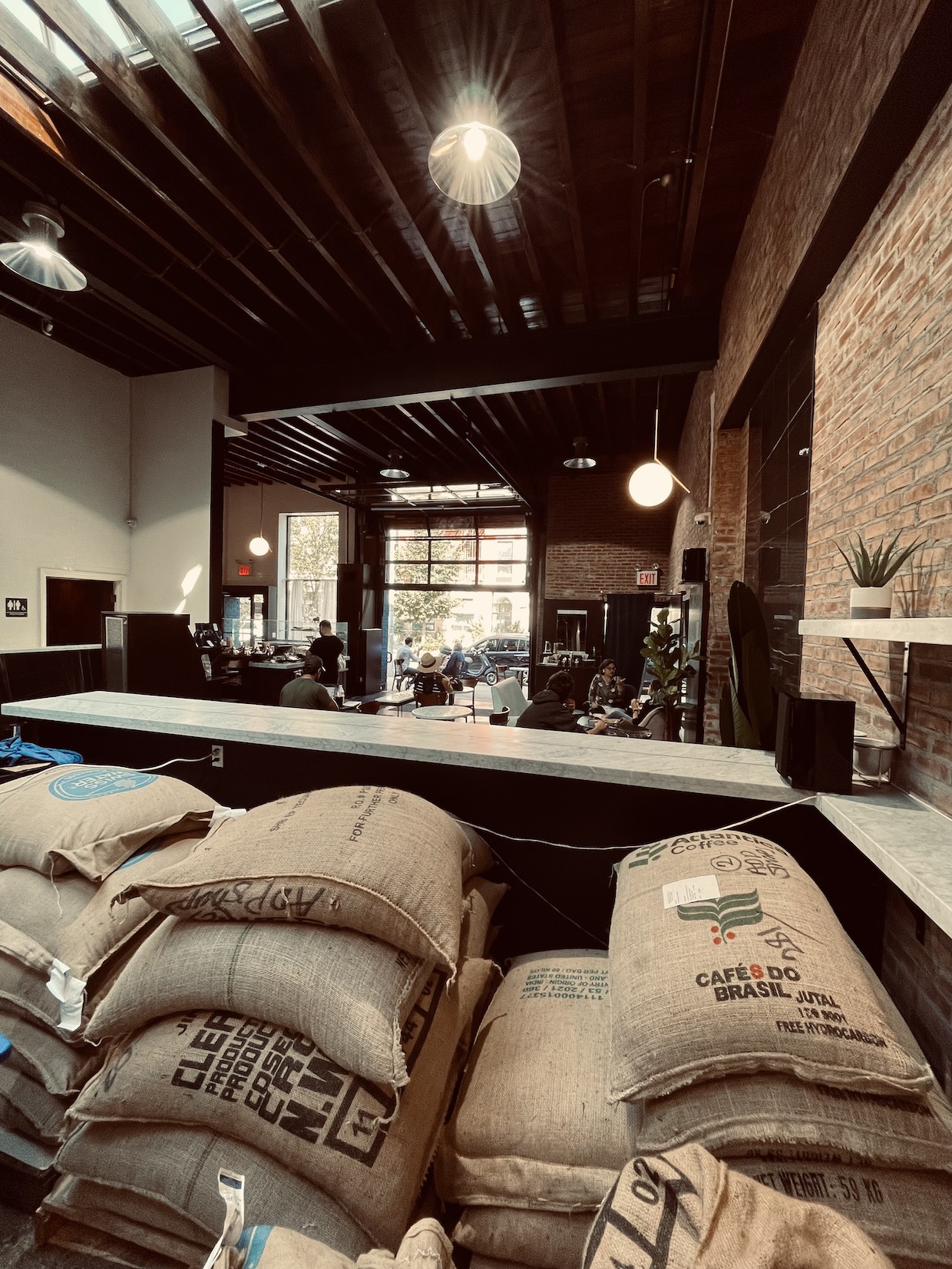 Leonti, who is also CEO of coffee retail and roasting consultancy F+B Therapy and editor in chief of CoffeeTalk Magazine, heads the sourcing and roast profiling for Dell'Aria, while Maturo runs production roasts. Notably, Indian-grown robusta is part of the program for its contribution to classic Italian espresso flavors.
"Robusta is part of Italian espresso, so it is essential," said Maturo. "Part of our approach is using the best version of each of these ingredients to make a more refined Italian espresso."
Upon Dell'Aria's oak-fronted carrara marble bar with brass inlays, espresso of multiple styles flows through individuated group heads on what Maturo said is one of the first new-generation Faema President espresso machines in the United States — procured as a perk of Dell'Aria's status as a distributor of Faema and Gruppo Cimbali equipment.
---
Related Reading
Faema Unveils a Bold New Generation of the Faemina Home Espresso Machine
New York Coffee Startup Blank Street Lands $25 Million, Plans 100 Small Shops
Moka Magnate Renato Bialetti Meets His Maker in a Moka Pot
---
"The Italian Espresso in Blue is brewed at 14 grams for a double and seven grams for a single at a 1:4 ratio, while the Americano is brewed at 18 grams in and 36 out at a higher temperature," said Maturo. "Everything about them is different. They both are using specialty coffees, however they are roasted in different styles as well as different degrees. The Italian style of roasting goes deeper. All of these details need to be considered when you are trying to respect two different traditions and also create something new between them."
Alongside cold brew, batch drip, Chemex manual pourovers and other non-espresso offerings is the Moka Casa, brewed in a traditional Moka with a recipe typical of home brewing in Italy's northern and central regions.
The Sicilia is another moka pot option, based on an old Sicilian recipe for using hot cinnamon-spiced almond milk for brewing. The shop also offers its Italian espresso blend brewed in a Napoletana pot, a.k.a. a Neopolitan flip coffee pot.
"[The Napoletana] is how Italian people in the south brew coffee at home," said Maturo. "We always wanted the cafe to feel like an extension of their living room."
---
Dell'Aria is open now at 232 East 111th St. in East Harlem, New York. Tell us about your new coffee shop or roastery here.
Howard Bryman
Howard Bryman is the associate editor of Daily Coffee News by Roast Magazine. He is based in Portland, Oregon.