In the city that never sleeps, a new upscale cold coffee bar concept called Day Drinks has awakened in the former home of the Ninth Street Espresso space at Chelsea Market.
Ninth Street founder Ken Nye served as an advisor and investor in the venture. The other partners and co-founders are Pulley Collective Founder Steve Mierisch, Erwin "Wingo" Mierisch, and Pulley sales director Ramin Narimani.
The Mierisch family is known in specialty coffee circles not only for the Pulley co-roasting space in Brooklyn, New York, but for its award-winning multi-generational Nicaraguan coffee farm operations, with Steve and Wingo representing the fourth and fifth generations of Mierisches working in coffee, respectively.
"One of the coffees we have on tap today, my father, Erwin Mierisch, grew in Nicaragua; my sister Eleane processed and milled it; my nephew Erwin worked with the team at Pulley Collective to dial it in and roast it onsite at Day Drinks on a 15-kilo Loring; and if you are in our tasting room on my shift, I will serve it to you," Steve Mierisch told DCN via email. "I am guessing that would make it one of the most direct trade coffees on the planet."
---
Related Reading
---
While cold coffee is a star of the bar, Day Drinks is focusing on in-house production and customization of a tight range of kegged beverages and beverage ingredients, offering a "chilled nitro espresso" on tap, nitro coffees, sparkling teas, and botanicals, with menu items such as espresso tonic, Turkish sodas and a "fizzy tea shrub."
"With everything roasted, brewed, and carbonated on site, Day Drinks gives control back to the bartenders, allowing its expert staff to work from taps and ingredients to make drinks tailored to each customer's exact specifications," the new company said in an announcement of the opening in August.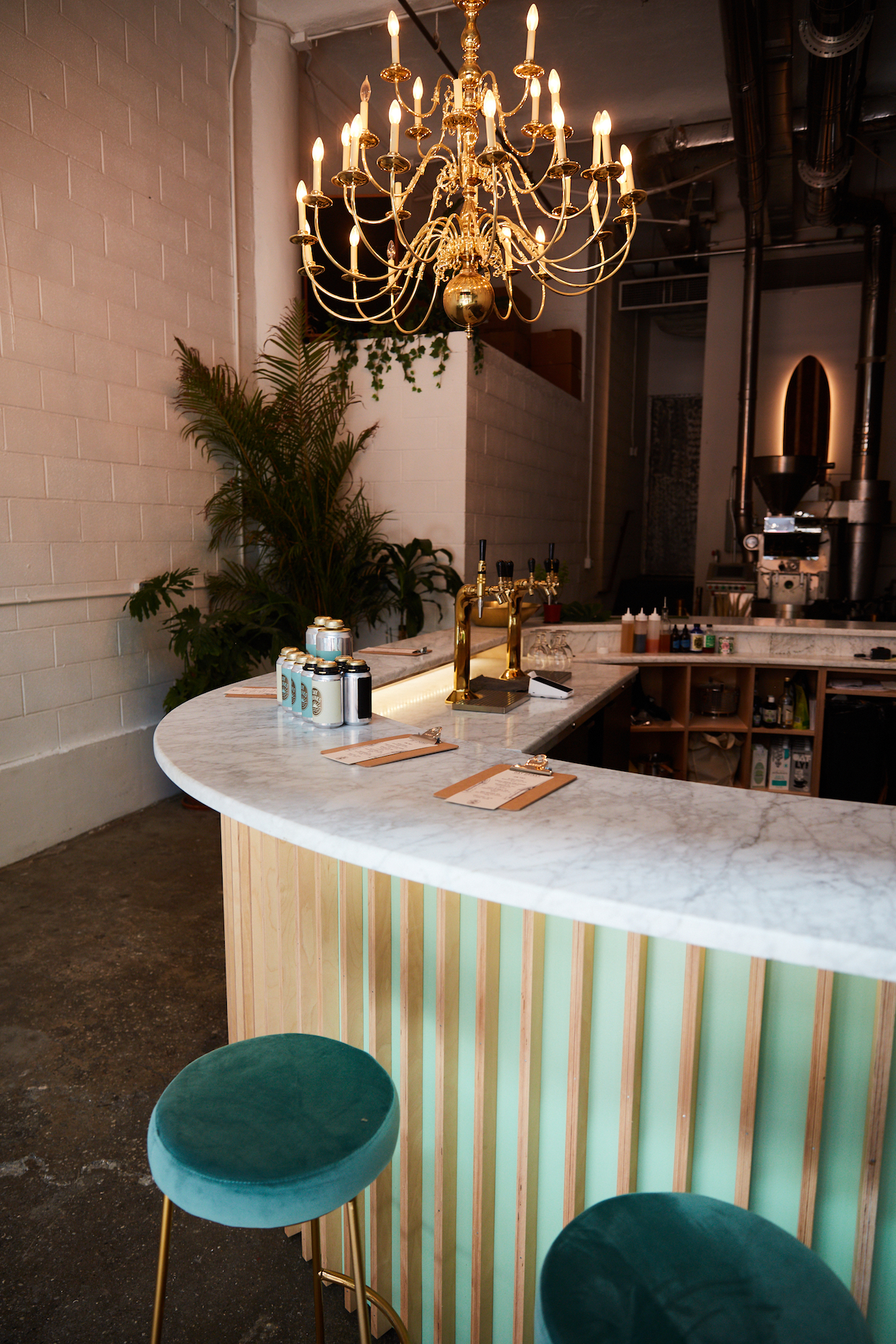 One of those customizable specifications is the caffeine content, which can be altered for each specific beverage, according to the company.
The blue-and-white world map mural at the former Ninth Street Espresso spot within the market has been replaced through an extensive redesign and buildout that was led by Steve Mierisch.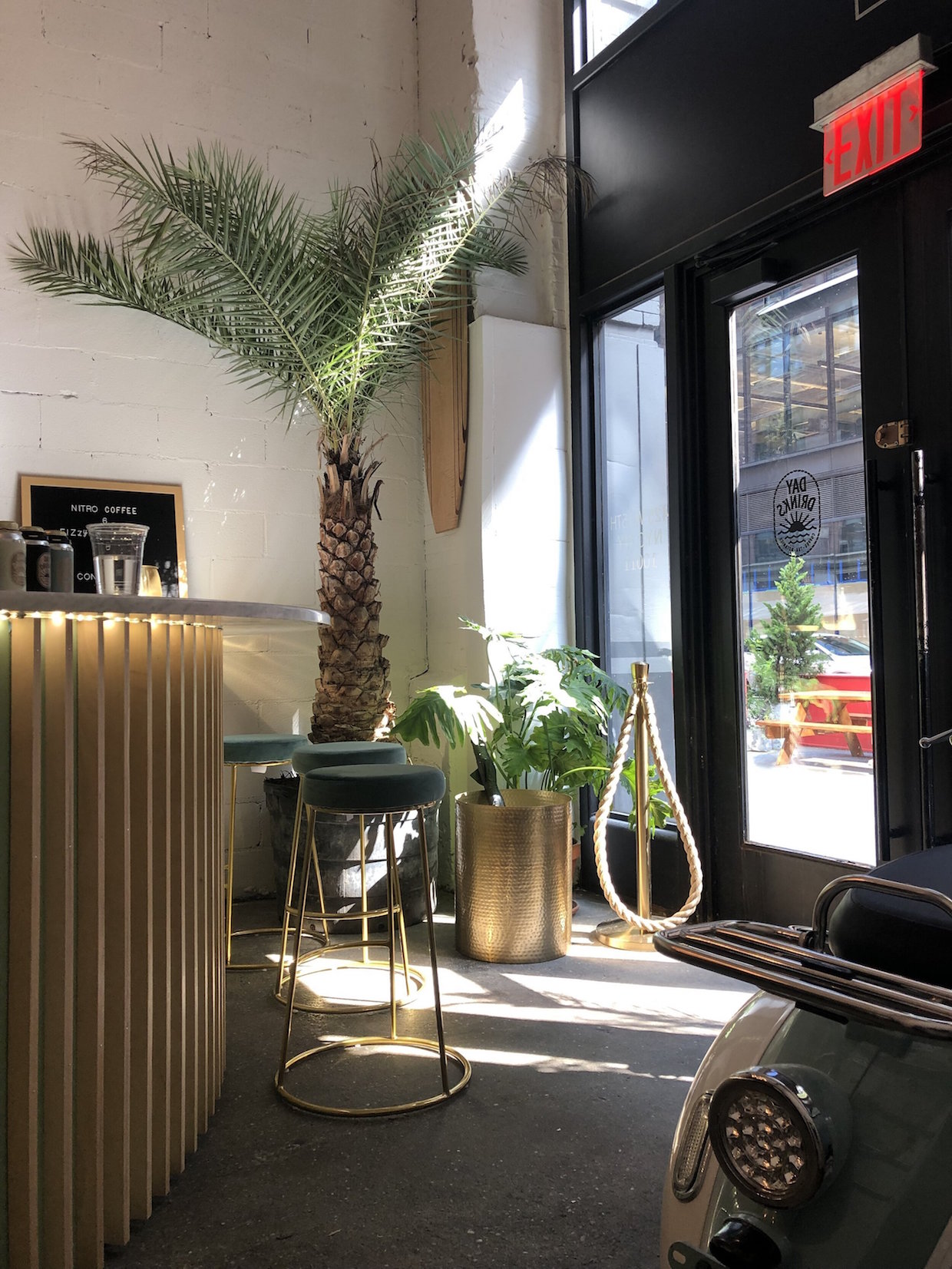 Custom woodwork is augmented by Sylvester palm trees that lend some tropical greenery; vintage Klipsch speakers boost the soundtrack; and a scooter with a draft-tap sidecar fills out the space.
"After the last year we had, we wanted to create an experience that was chill, fun, and relaxed, a little vacation from the everyday," said Co-Founder Ramin Narimani. "We have been tinkering with kegged beverages for our own consumption and we thought it was a great opportunity to share our recipes with everyone."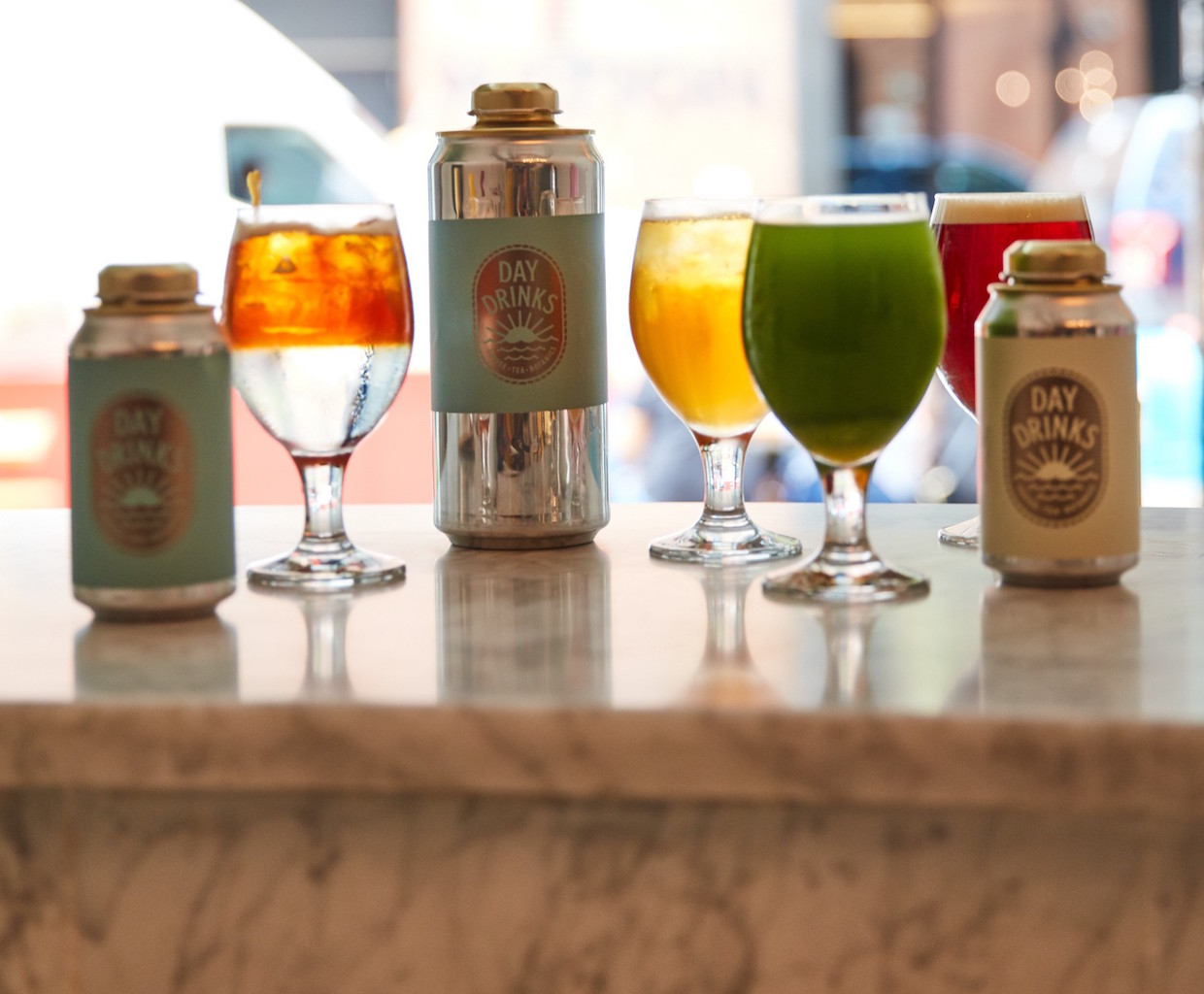 Day Drinks is now open at 425 West 15th Street in New York, NY. Tell us about your new coffee shop or roastery here.
Nick Brown
Nick Brown is the editor of Daily Coffee News by Roast Magazine.