The nonprofit social enterprise I'm Not A Barista (styled I'M NOT A BARISTA by the group) is developing a two-phase manual coffee grinder called Momentem, with sales expected to launch this summer.
Proceeds from retail sales of the grinder will assist in the volunteer organization's goal of supporting baristas in need of financial support, according to I'm Not a Barista.
The principle feature of the Momentem is a dual set of conical burrs whose inner burrs are both driven at once along the same central shaft. A built-in sieve at the bottom of the grinder also separates fines from the finished ground coffee.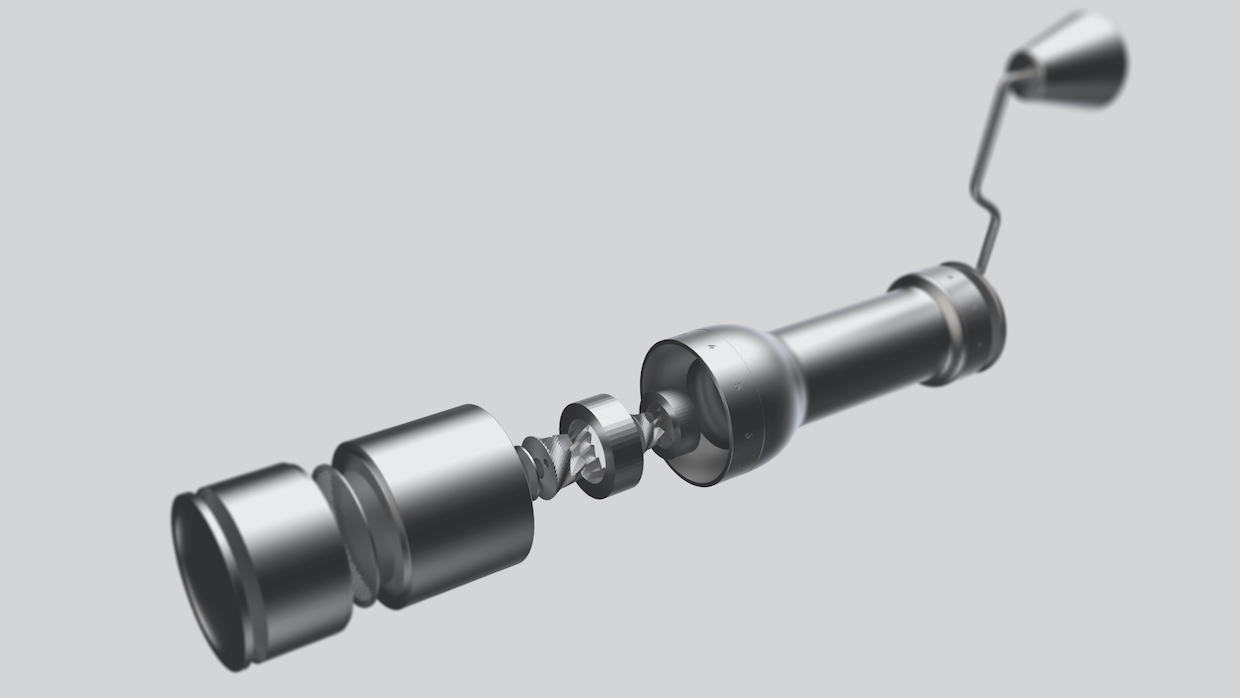 Beans loaded into the top of the multi-step grinder are crunched first by a set of 38-mm conical burrs. The output from there is further reduced to the target particle size by a lower set of 48-mm burrs. All burrs will be made from hardened steel.
"The first burr set aims to grind coarse, from 800 to 2,400 microns approximately, and the second burr set grinds fine, from 100 to 2,000 microns," I'm Not A Barista Founder and CEO Micky Wang told Daily Coffee News. "These numbers may change later. We are currently developing the second prototype, and will make adjustments based on the performance."
After beans pass through the independently adjustable burrs, grounds accumulate on a built-in metal mesh sieve that separates ultra-fine particles. Included with the grinder will be sieve screens of 400, 600, and 800 micron fineness.
---
Related Reading
---
I'm Not A Barista was founded in Hong Kong in 2019 and soon after turned to providing financial support to baristas struggling during the COVID-19 pandemic. After a popular run of "I'M NOT A BARISTA" t-shirts, the organization raised more than $20,000 through Kickstarter to for a set of brewing guides printed on playing cards.
Last September, the organization launched the #Tipabarista charity project, a 48-week series of weekly donations headed to 48 baristas who will each receive a $100 tip and a platform to share their coffee story through the IMNAB platforms.
"We are doing this for baristas to thank them for their continued work and perseverance in these difficult times," the company stated. "At I'm Not A Barista, we know and recognize their worth as humans behind their job. Baristas deserve more, and we aim to raise as much as we can for them."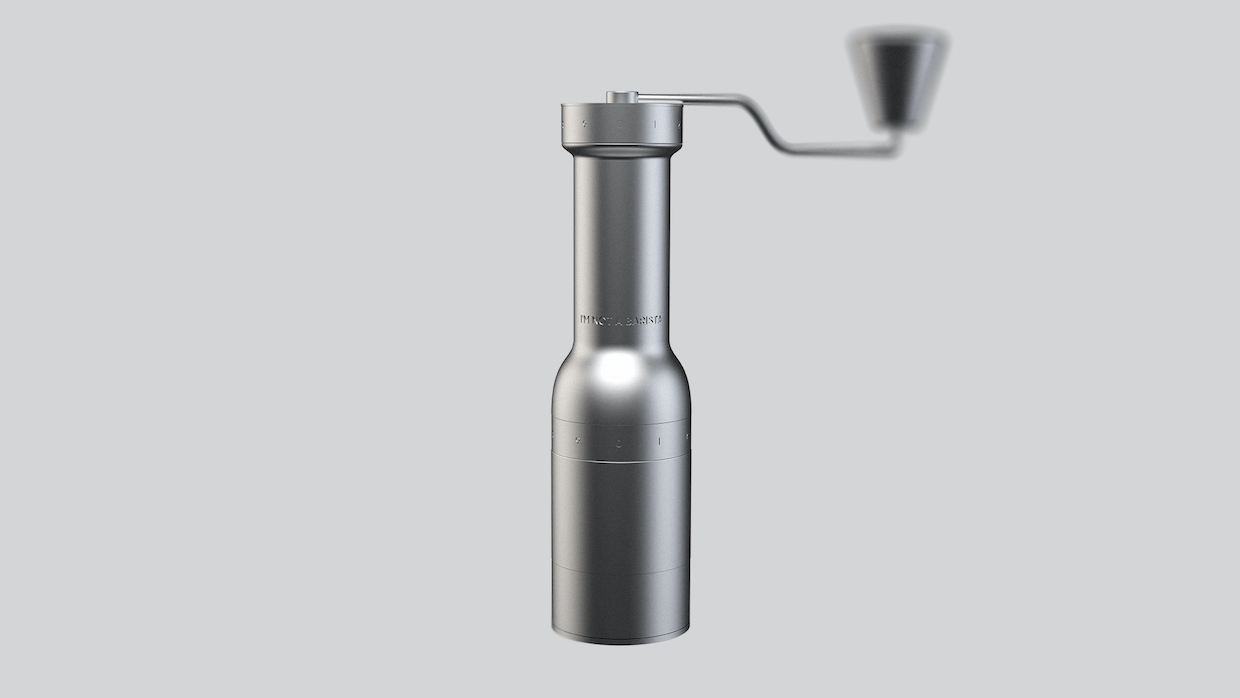 The core IMNAB team includes United States-based writer/marketer Tigger Chaturabul; Italy-based product designer Marco Macario; and Russia-based videographer Tamazi Tsikarishvili and product testers Bogdan Danilenko and Olga Sazonova. Wang is currently also based in Moscow. IMNAB volunteers contribute from locations in Canada, Poland, Turkey, Mexico and Holland, according to the organization.
An Indiegogo crowdfunding campaign for the Momentem grinder is forthcoming, and the estimated sales price has not been disclosed.
---
Does your coffee business have news to share? Let DCN's editors know here.
Howard Bryman
Howard Bryman is the associate editor of Daily Coffee News by Roast Magazine. He is based in Portland, Oregon.