Colombia-focused coffee roasting startup Colibri Mountain Coffee has made the trek into retail territory with a new coffee cart in its home city of San Antonio, Texas.
A long-term pop-up started last month with a custom cart inside seafood restaurant and bar La Tuna serving beans, brews and other goods five mornings a week.
Colibri Mountain Coffee Co-Founder Jimmy Martin told Daily Coffee News the maple and zebrawood cart took three months to build through a collaboration with Colibri's neighbor and friend, contractor Edward Rios.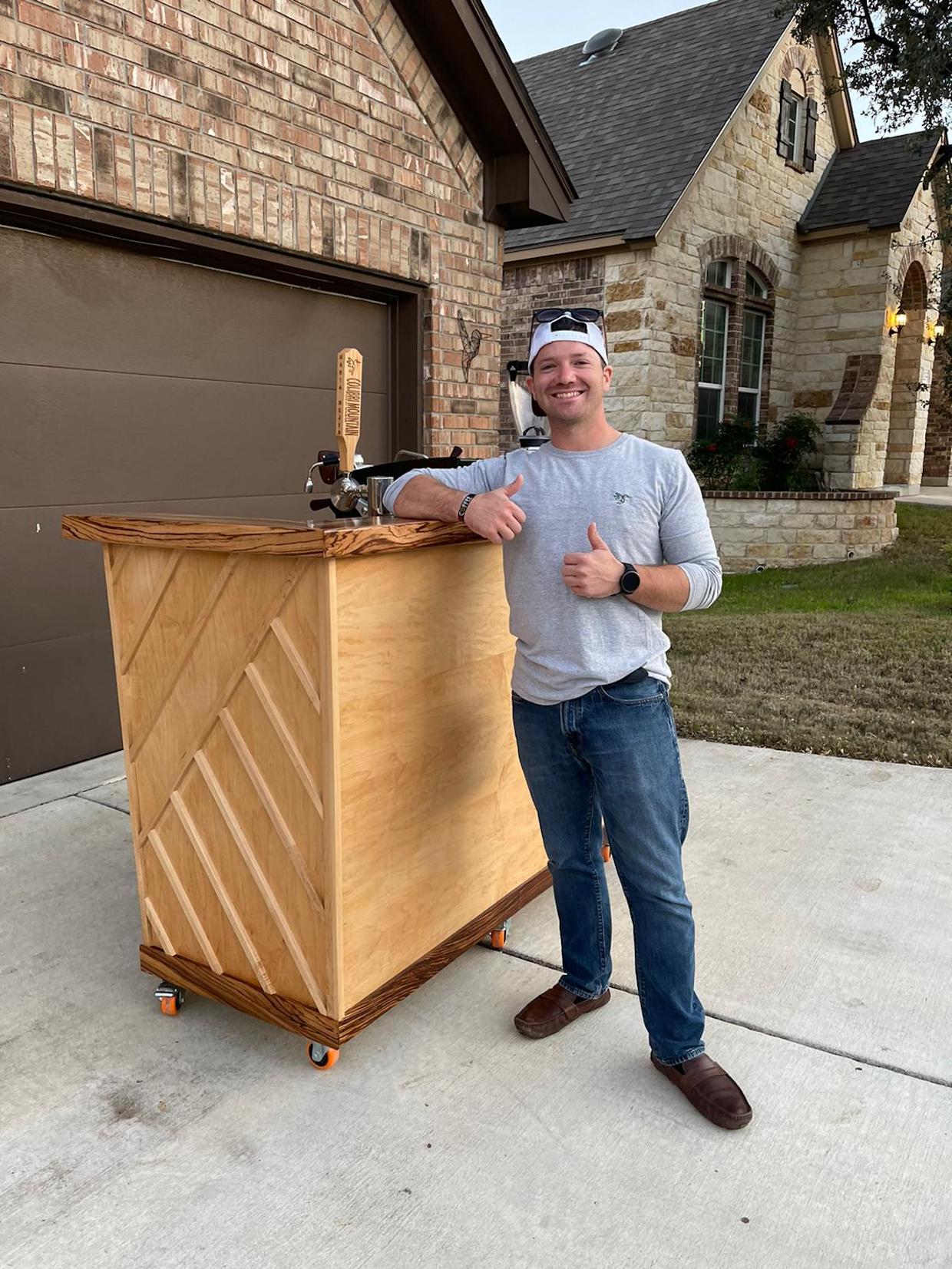 "His passion for his craft aligned perfectly with our passion in our craft, and the fact that he was also a small business owner in our neighborhood made the most sense to include him in our journey," said Martin.
The year-old coffee company unveiled the cart last month, showcasing exclusively Colombian-grown coffees — a reflection of the background of Colibri Co-Founder Maria Mejia, who moved to the United States from Colombia roughly a decade ago.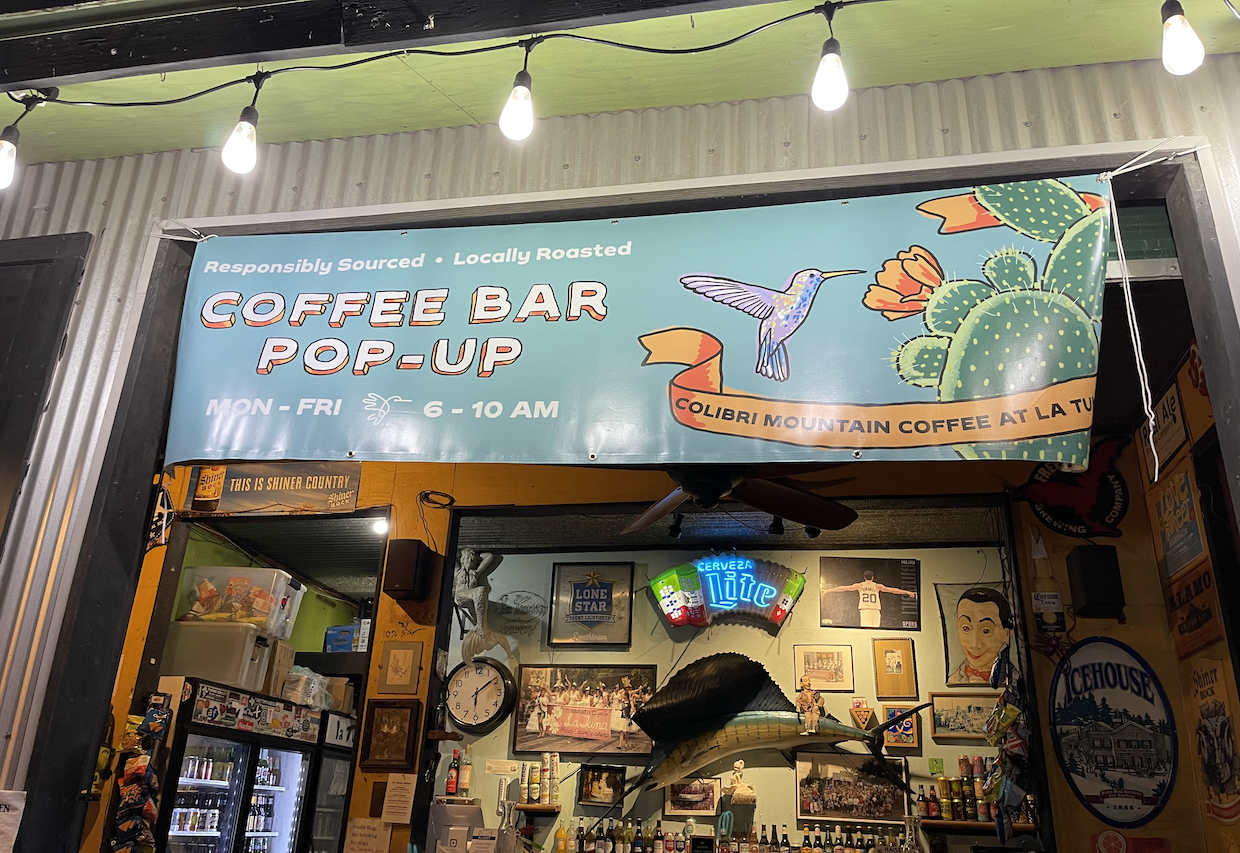 "Colombia is so vast and beautiful," Mejia told DCN. "The more I get to go back to connect with my origins through coffee, the deeper I fall in love with our mountains, infinite green landscapes, colorful towns and welcoming people."
After studying business in New Orleans, Mejia moved to the Lone Star State to realize her dream of starting a coffee company, continuing an education through Coffee Project New York and then the Texas Coffee School in Arlington.
Martin pursued professional training, as well, learning the basics of roasting from Brent Kennedy at the San Franciscan Roaster Co. and Joel Eastlick of Eastlick Coffee Co.; some finer points via Zoom with certified trainers based in Greece and Denmark; and SCA certification through training with Trey Cobb of Greater Goods Coffee Co. in Austin.
---
Related Reading
---
The two founders met at a wedding in San Antonio, got to talking coffee, and soon after decided to go into business together.
"We believe formal training is great way to learn the fundamentals," said Martin, "and we take it upon ourselves to continue to learn from our own trial-and-error and from our friends that have been in the industry for quite a while."
As head roaster, Martin now oversees an Ikawa sample roaster, a San Franciscan SF1 and an SF6 at a shared warehouse space in San Antonio.
For greens, the company has focused on both quality and traceability in search of positive economic and social impacts, leaning on connections through importers such as Yellow Rooster Coffee Imports and Royal Coffee New York.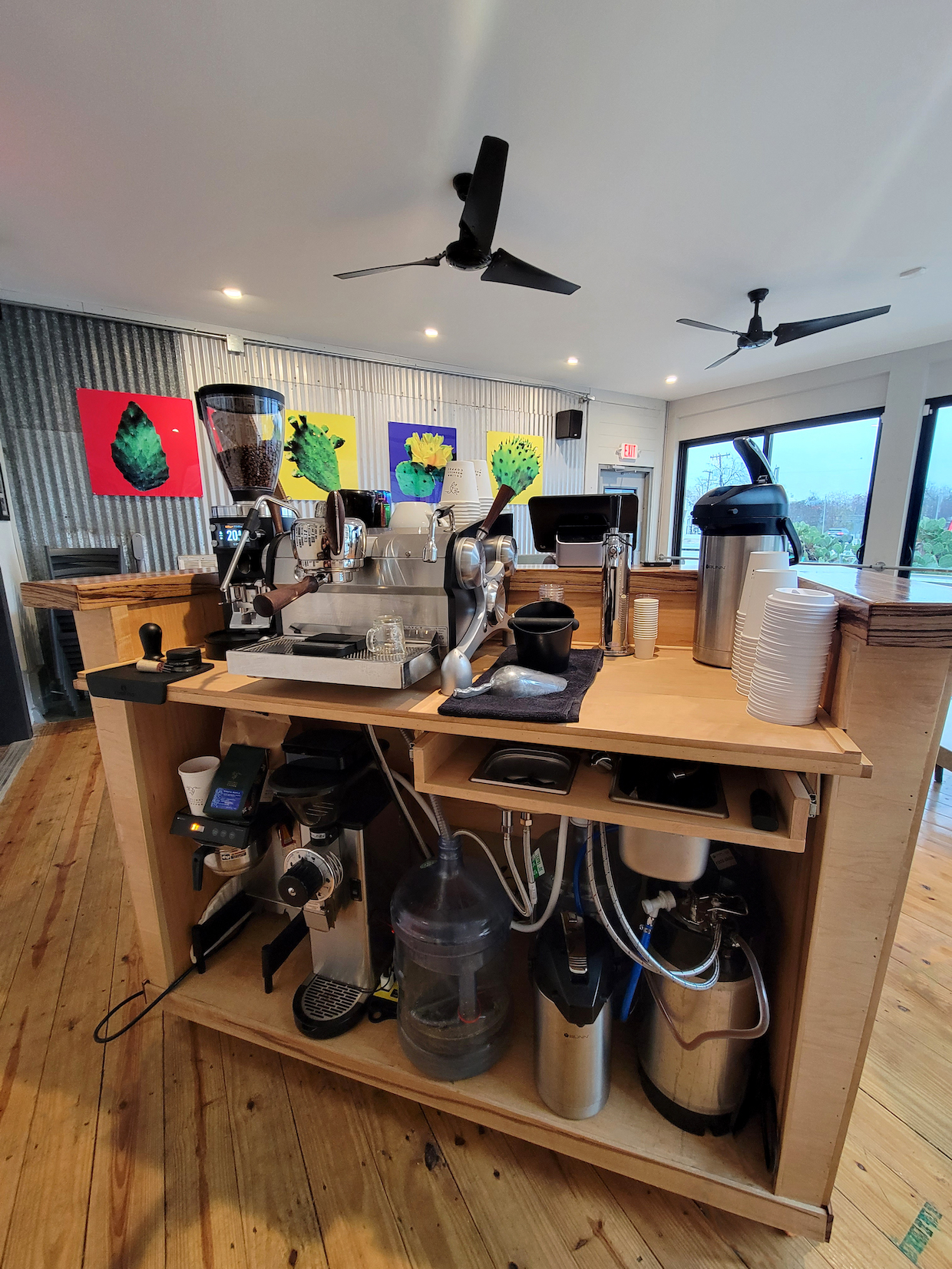 "Above and beyond helping us with the logistics of international trade, our importers are a network that connect us with transparency and honesty directly with the coffee producers they have worked with for years," said Martin. "We source coffees that taste good because they are produced with passion, discipline, and attention to detail; and they taste even better because they have a story."
For Colibri, those stories will continue to be set exclusively in Colombia.
Said Mejia, "We have found such a wide range of coffees that continue to evolve and get better under the leadership of a new generation of coffee growers that take pride in honoring our fertile soils."
---
Colibri Mountain Coffee's retail cart is located at 100 Probandt St, inside La Tuna Icehouse & Grill in San Antonio. Tell DCN's editors about your new coffee shop or roastery here. 
Howard Bryman
Howard Bryman is the associate editor of Daily Coffee News by Roast Magazine. He is based in Portland, Oregon.