A new manual pourover brewer called the Steadfast Coffee Brewer that uses capillary action to encourage faster drawdown is expected to reach the United States market this Spring.
Designed by Hyunjun Kim, founder of Seoul, South Korea-based Nothin Coffee, the Steadfast brewer aims for stability and quickness, as its name suggests.
The leather-wrapped stainless steel brewer works with Melitta-style straight-bottom conical filters that must be folded by the user for a wider flat area at the bottom. Around the pocket-shaped brewer's interior are 32 ribs that grow thicker towards the bottom, which the company said creates a capillary effect that draws liquid downward faster.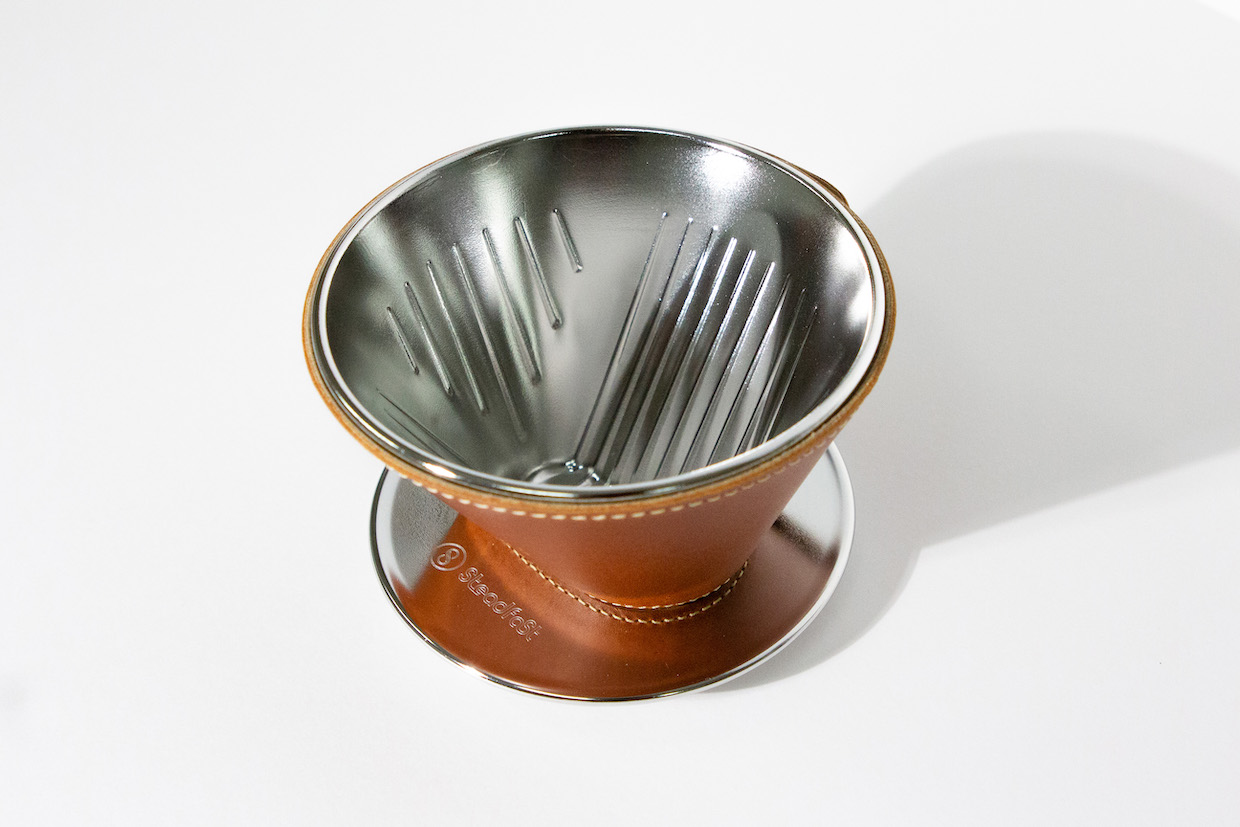 The tanned natural leather outer layer provides insulation to keep the slurry hot, while the shape and single 5-millimeter single hole at the bottom both promote consistency and forgiveness of variations in technique, according to Kim.
"These ridges can prevent a bottleneck during coffee making," Kim told Daily Coffee News. "The ridges, which bring the capillarity of nature in reverse, become thicker as they go downward, which makes the flow rate faster. In addition, the ideal slope and hole size due to the precise manufacturing process bring out a clearer flavor in coffee."
Kim, who founded Nothin Coffee roasting company in 2015, has also spent 15 years designing RF circuitry for Samsung Electronics.
"[With electronics,] 'Design to simulation to prototype; design modification to simulation to new prototype' is repeated countless times," said Kim. "I think this process is similar."
The brewer is compatible with any trapezoidal paper filter according to Kim, who said he preferred folding a readily available filter over producing a custom filter that might present a barrier for users.
---
Related Reading
---
"The Steadfast Coffee Brewer is a project conducted from the [beginning] with the clear purpose of [making a] coffee brewer for anyone to easily enjoy more delicious coffee," said Kim. "So we thought the paper filter should be something that can be easily found, [and] already being used."
A 2021 campaign on the Japanese crowdfunding website Makuake raised ¥1,063,300 JPY ($9,161.98 USD as of this writing) to support the first round of production. The brewer, which is manufactured in Korea, will begin distribution in the U.S. this Spring at a currently projected retail price of roughly $50.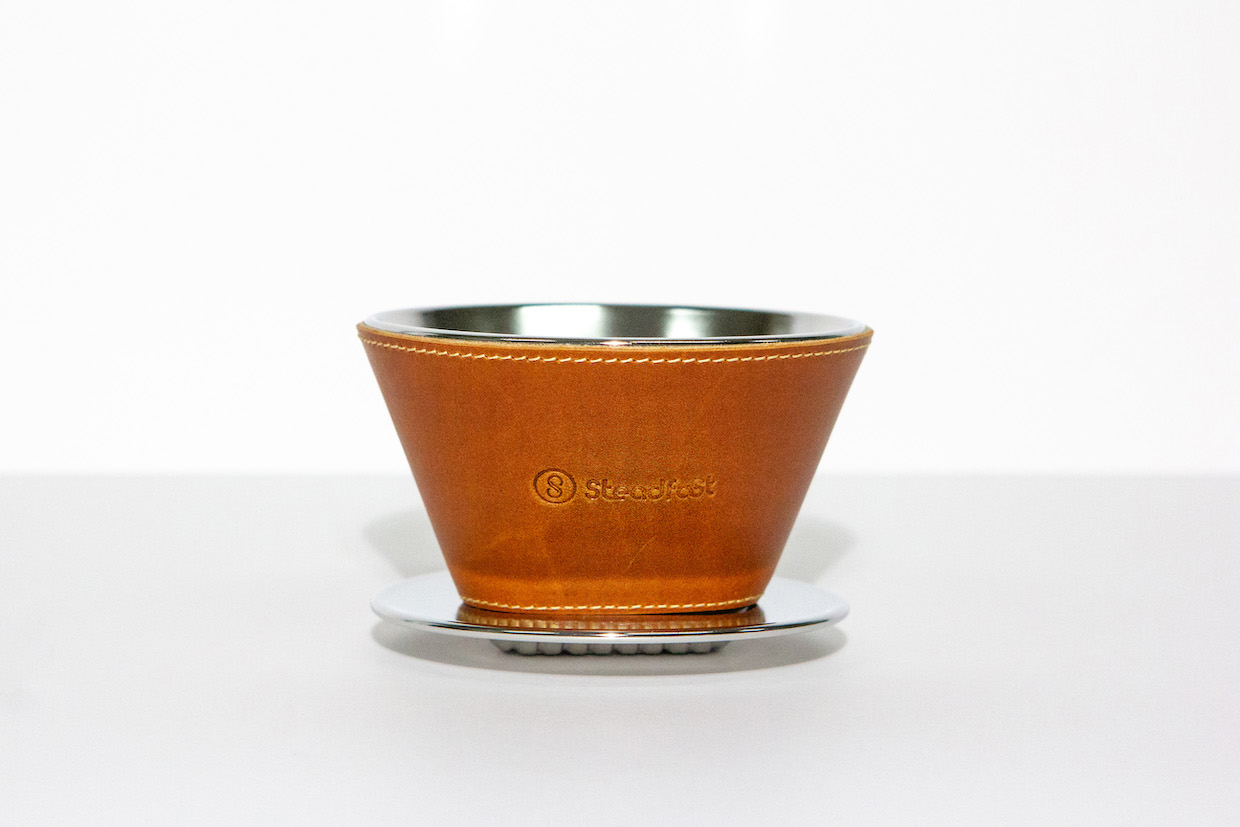 ---
Does your coffee company have news to share? Let DCN's editors know here.
Howard Bryman
Howard Bryman is the associate editor of Daily Coffee News by Roast Magazine. He is based in Portland, Oregon.