Freeze-dried instant coffee and tea company Waka Coffee & Tea is expanding its staff, its product line and its distribution following a new $725,000 pre-seed investment round.
The California-based company is also rolling out a refreshed brand and package design, offering aesthetic touches and language more commonly associated with the specialty coffee category than with the instant category, as Waka seeks elbow room on grocery shelves and consumer cupboards populated by well-entrenched U.S. brands.
The startup, founded in late 2018 by entrepreneur David Kovalevsk, has thus far made headway through Amazon sales. The brand's single-use and bulk products recently became available to international customers via California-based online health and wellness retailer iHerb.
Citing proprietary reasons, the company declined to disclose details to DCN regarding its sourcing and production practices.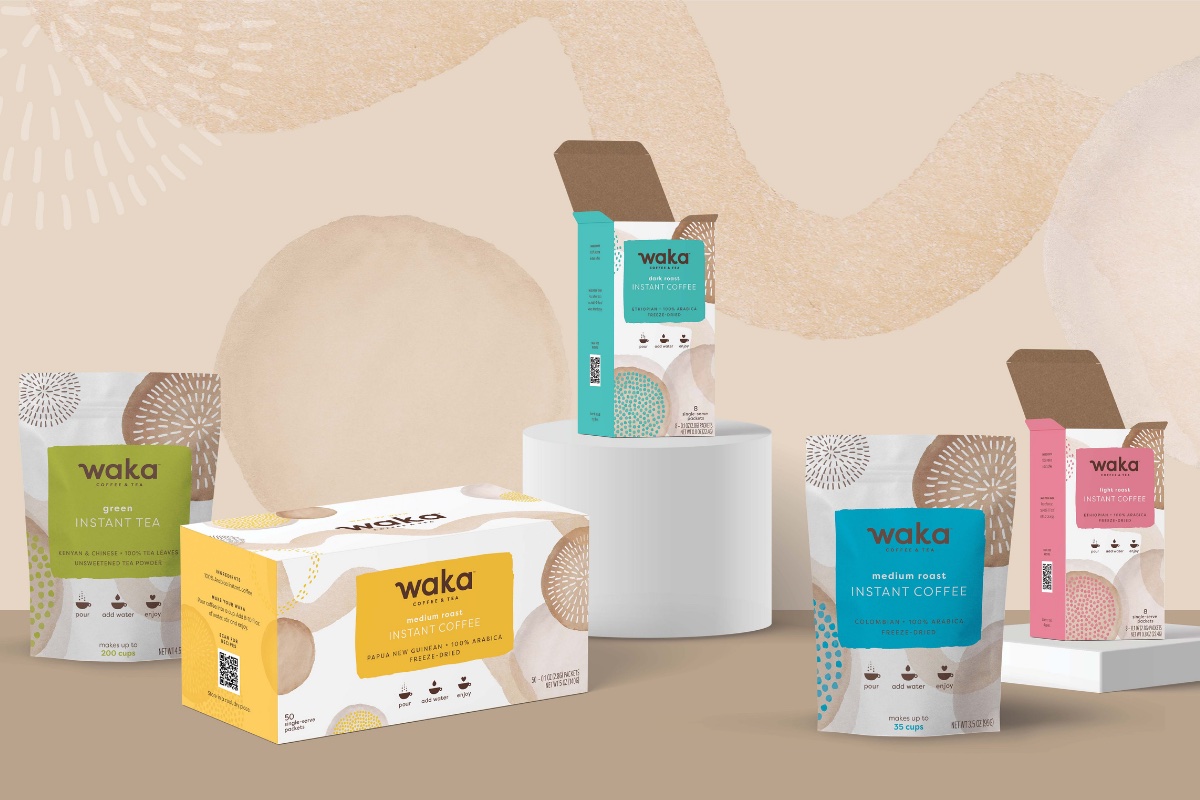 The pre-seed investors in the new Waka funding round include former Starbucks Global Business Development Vice President Joe Canterbury and former PepsiCo SVP of Sales Craig Musgrove, who are also Waka board advisors. Additional investments came from Bee Cave Capital, Chaucer Global and other individuals.
Waka is one of numerous companies to have emerged in recent years with ambitions to redraw the instant coffee landscape. Some of its most prominent predecessors in the "specialty instant" category have included Voila, Sudden Coffee and Swift Cup. Incidentally, Voila and Sudden have each since ceased operations.
---
Related Reading
---
In 2019, international "Third Wave" coffee darling Blue Bottle Coffee introduced an instant coffee in Japan involving product development from its owner Nestlé. At the very high end of the "just add water" category sits Massachusetts-based Cometeer, which has raised more than $100 million through numerous funding rounds.
"While instant coffee remains very popular around the world, most consumers in the U.S. have only interacted with legacy brands in the space that often pale in comparison to large specialty and premium coffee retailers," Kovalevski stated in a recent announcement of the pre-seed funding. "This presents an incredible opportunity for Waka to create a strong connection with consumers who are looking for a viable option in the instant coffee and tea categories, and we are already seeing massive spikes in interest and adoption for home, office, and on-the-go."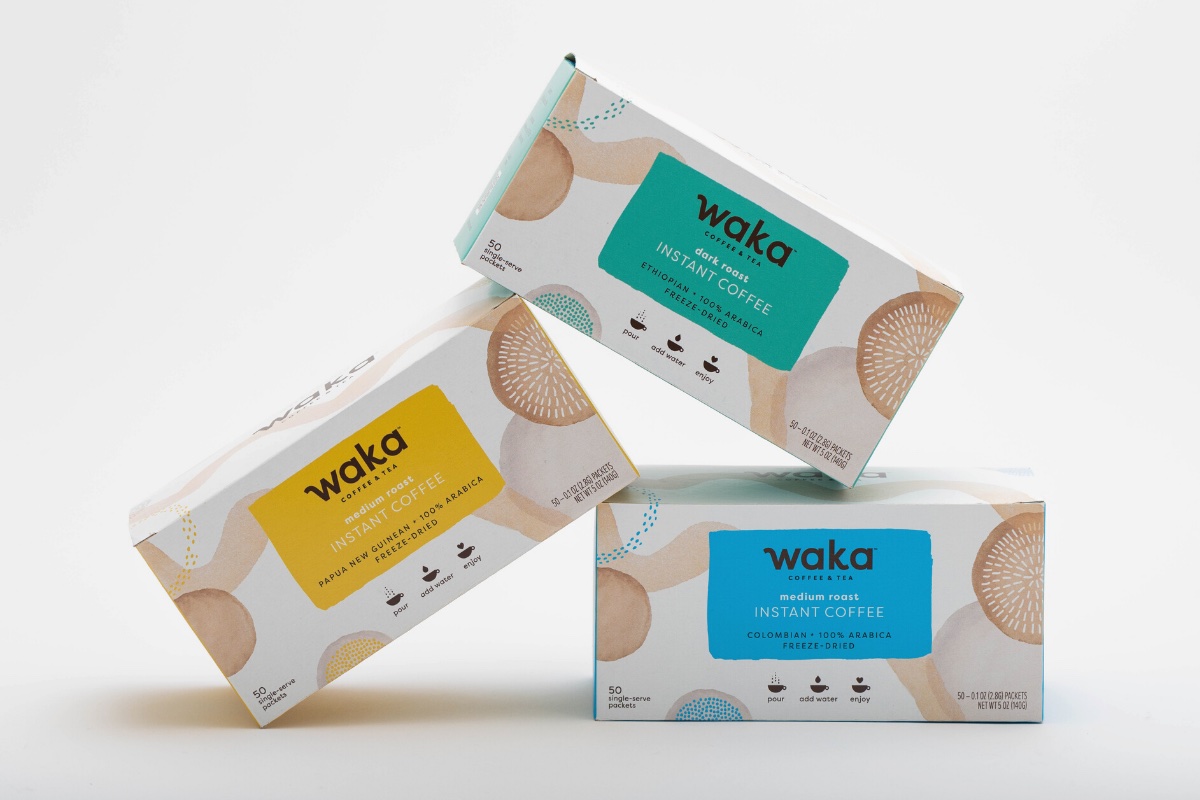 As it moves forward, Waka has revamped its packaging to focus on light weight for shipping, while new graphics depict simple shapes to reflect ease of use as well as flowing imagery to highlight the company's commitment to donating 4% of its proceeds to clean water projects.
"Recognizing that processing coffee and tea requires a significant amount of water, we donate to support clean water initiatives in developing countries throughout Africa, Asia, and South America," Kovalevski told DCN. "Our new packaging is made from post-consumer recycled material and the boxes are recycled and recyclable. Our design is also compact and light to save on carbon emissions."
---
Does your coffee business have news to share? Let DCN's editors know here. 
Howard Bryman
Howard Bryman is the associate editor of Daily Coffee News by Roast Magazine. He is based in Portland, Oregon.