A new beacon signaling high-quality coffee has appeared along Florida's Gulf Coast under the name Bright Land Coffee.
From a 2,100-square-foot roasting and cold brew production facility in Oldsmar, just west of Tampa, the Black-owned roasting company has been expanding in the first quarter of this year into grocery stores and cafes.
Led by Co-Owners Gary Lambert and Peter Prince, Bright Land sources coffees from all over the world, with a notable focus on Jamaica.
"Being born and bred Jamaicans, Gary and I have both been to coffee plantations in the Blue Mountains and surrounding areas to meet growers, sample beans, and build relationships," Prince told Daily Coffee News. "We would definitely love to travel more to explore other coffee growing regions."
Coffees from elsewhere are sourced with attention paid to cup quality, traceability, sustainability and the economic betterment of producers, according to the company. Nicaraguan coffee sourced through Gold Mountain Coffee Growers has been a staple of the roaster's offerings since the beginning.
"We're a small company, so sourcing, sampling green coffee, vetting importers, and handling the logistics can be time-consuming," Gary Lambert told Daily Coffee News. "So we try to foster long term relationships with companies we trust."
Since investing in a Bellwether roasting system last year, Bright Land has leaned on Bellwether's own green coffee marketplace for various African and Asian coffees to round out the company's offerings.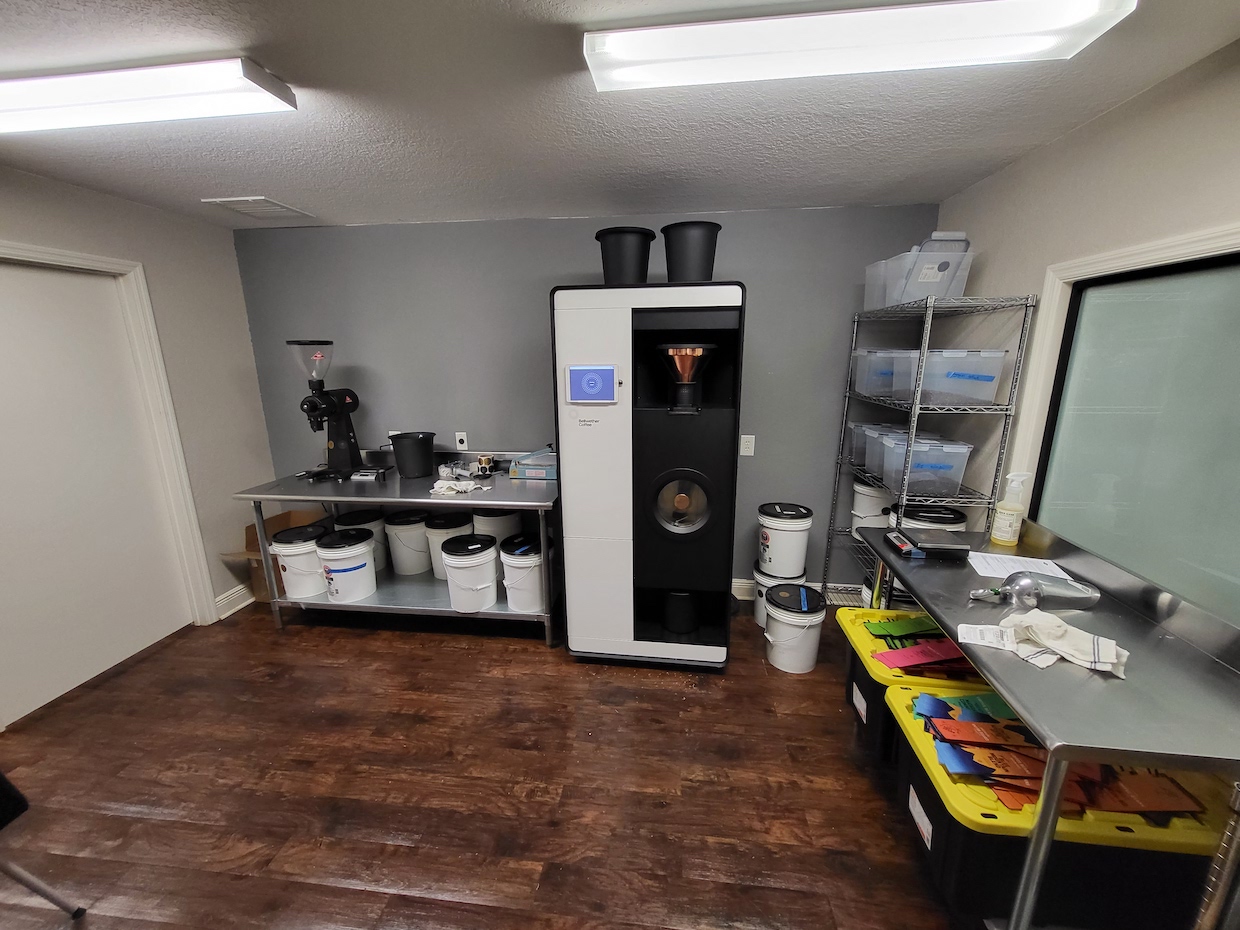 Lambert said he maintains a manual approach to roast profile development, while leveraging the Bellwether system for consistency and repeatability. He was also drawn to Bellwether's "zero emissions" promise, as he balances running the business with an ongoing battle with multiple myeloma.
"As a cancer patient and an asthmatic, I didn't want to further contribute to air pollution," Lambert told DCN. "As with anyone with a chronic illness, you have your good days and your not-so-good days. I am very conscious of the need to balance, delegate, and rest when it's needed."
---
Related Reading
---
Bright Land's canned and kegged cold brew is produced in the Oldsmar facility using Cold Brew Avenue equipment. Lambert, who has a degree in physics, spent 10 years as an adult probation/parole officer in Philadelphia before pursuing his dream of running a coffee business and moving to Florida.
"My cancer diagnosis was the jumpstart I needed," said Lambert. "Funnily enough, my degree in physics was a tremendous help in working with some of the precise calculations that coffee production demands."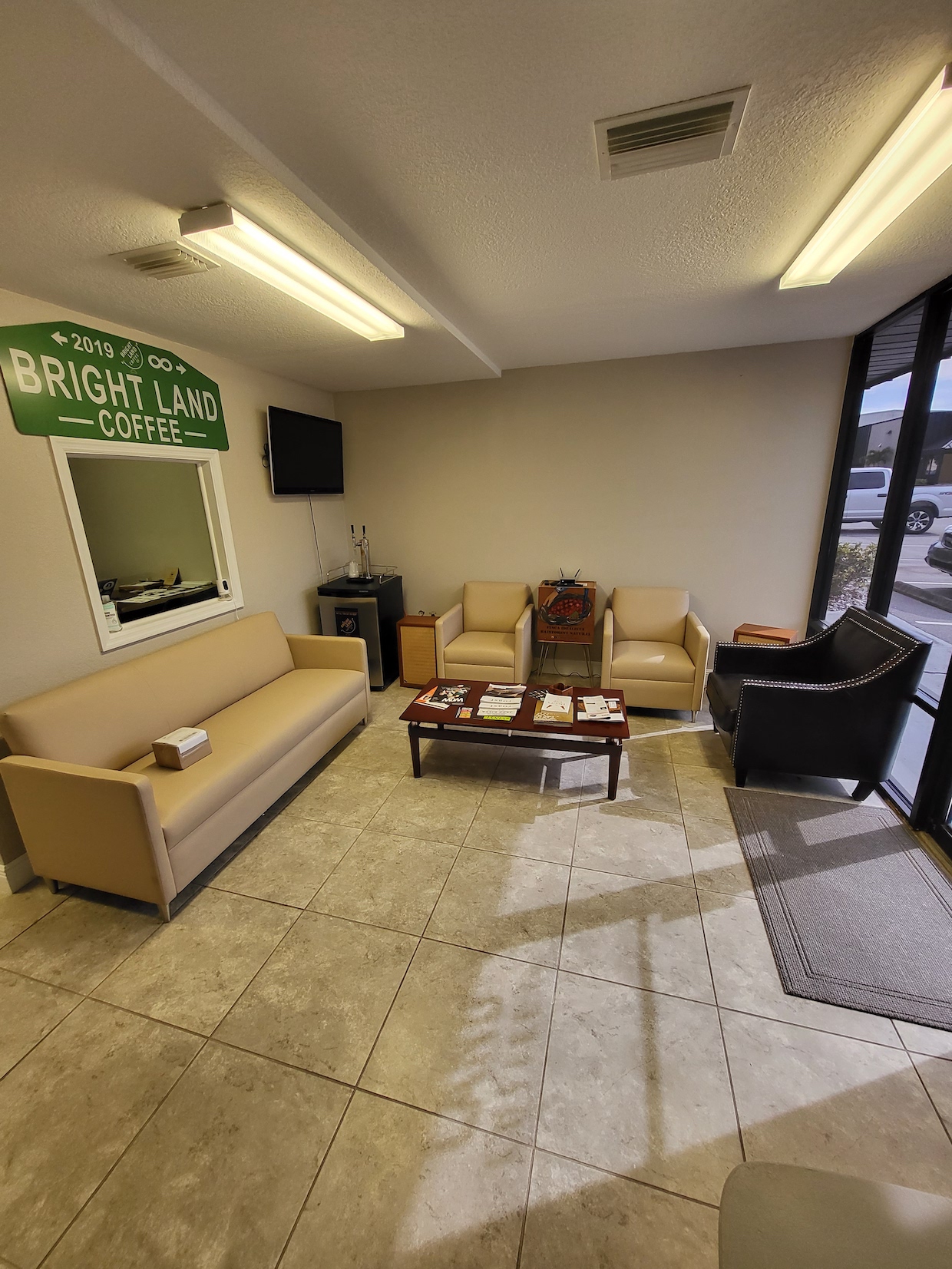 Cancer hasn't been the only challenge Lambert has faced in starting up Bright Land.
"It felt like a very lonely road, as a Black-owned coffee business," said Lambert. "The few that I saw in Philadelphia relied on pre-roasted beans from large companies. As I got deeper into the industry, I was pleased to see many Black-owned roasters thriving all over the country. Given that coffee is primarily grown and processed in Black and brown-majority countries, it shouldn't be such a stretch to see Black and brown people owning and operating roasteries and cafes, manufacturing coffee products, and as top baristas and graders."
---
Does your coffee business have news to share? Let DCN's editors know here.
Howard Bryman
Howard Bryman is the associate editor of Daily Coffee News by Roast Magazine. He is based in Portland, Oregon.