As specialty coffee continues to spread laterally throughout Florida's Gulf Coast, a new company called Elevation Coffee Roasters is helping the scene in Tampa reach new heights in coffee quality.
Elevation can trace its climb back at least 10 years, to when founder Jonathan Mitchell began roasting coffee with his brother Matt as a hobby, using a 1-pound-capacity roaster with coffees from green supplier Sweet Maria's.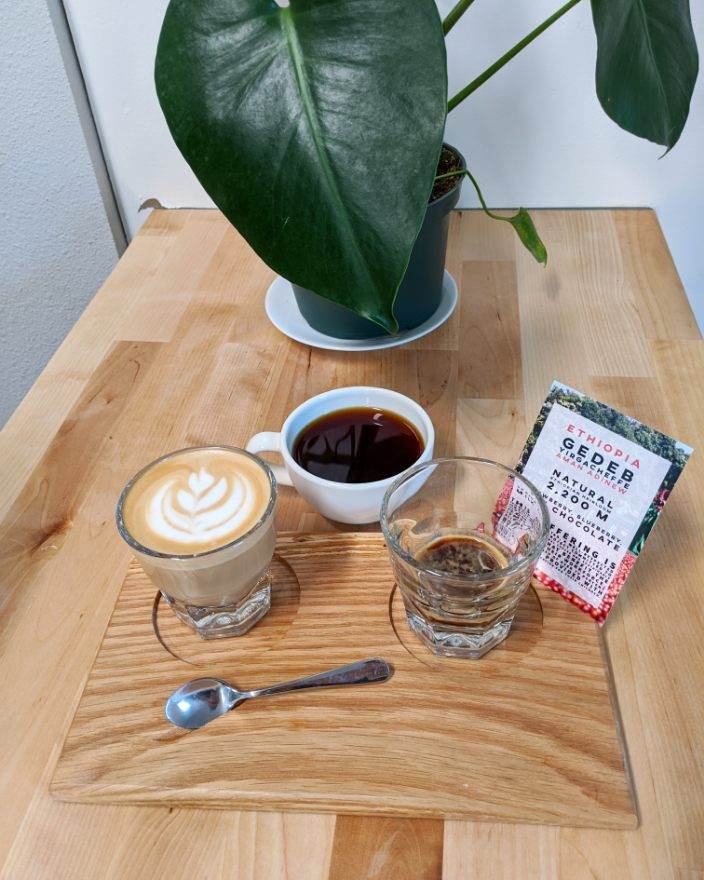 Matt Mitchell is now the general manager of the growing C3 Coffee enterprise — which launched in South Carolina and recently expanded into Las Vegas — while Jonathan last year left a corporate job for the vision that has since become Elevation Coffee.
"The three things I love about coffee are the communities around coffee, the fact that people can build careers around coffee, and how diverse coffee is [as]a beverage," Jonathan Mitchell told Daily Coffee News. "That's what we want to bring to Elevation."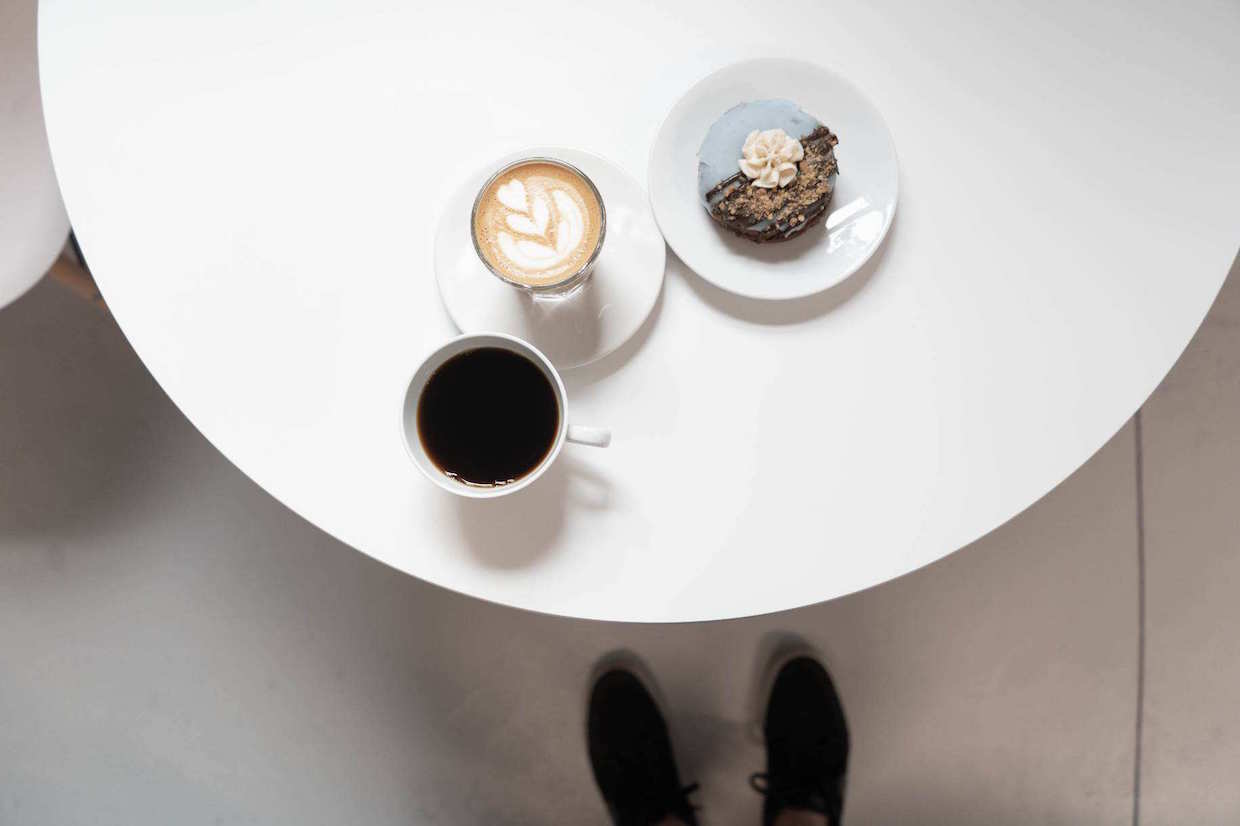 Located about 20 minutes north of downtown Tampa in the Northdale neighborhood, Elevation occupies a new, two-story stone-faced building just minutes from Mitchell's home.
"There are no other cafes for five miles in any direction," Mitchell said. "I thought to myself, 'why wouldn't I just open a cafe in my own backyard?'"
 After deciding on a neon blue, pink and yellow color scheme for the logo and branding, Mitchell commissioned artist Danni Rovnak to paint the multi-colored mountain mural on the wall opposite the coffee bar, while various ivy and succulent plants give life to the space.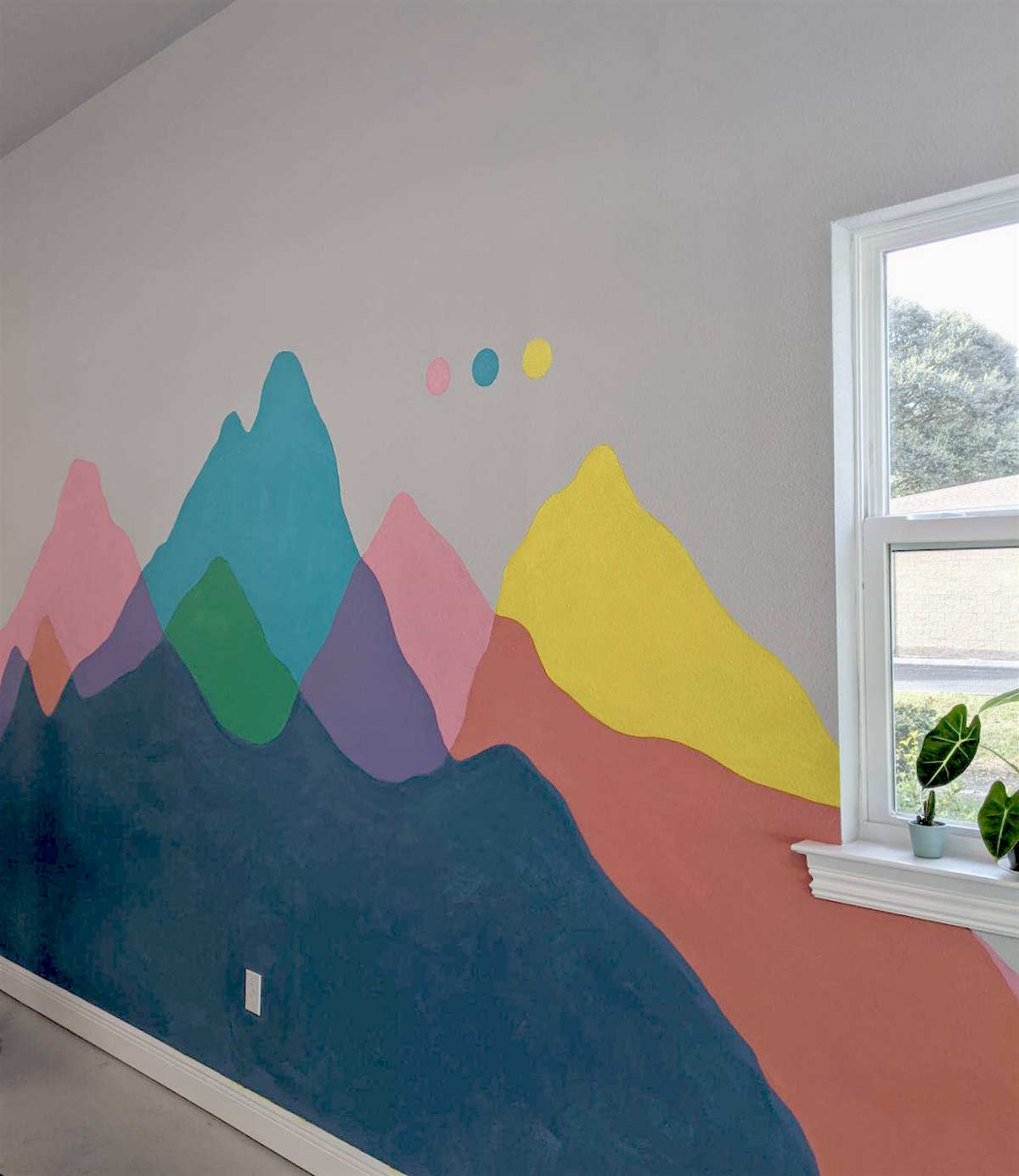 Upon entering, customers see a 10-kilo roasting machine from Ambex, which happens to be based nearby in Clearwater, Florida. Behind the roaster is a coffee bar made from a long slab of butcher block resting on white cabinets. It supports a two-group La Marzocco Linea assisted by a Mahlkönig E65S espresso grinder. A Wilbur Curtis unit provides batch brew.  
Along with overseeing the day-to-day retail operations, Mitchell also acts as Elevation's roaster, using tools from another Florida-based company, Roaster Dynamics, to help track the roasts.
Mitchell also isn't shy in turning to his peers in the Tampa specialty coffee circle. "There is a great network of roasters here and we all help each other out," he said. "A few weeks ago, the guys from King State gave me some feedback about roasting profiles, and I do the same for other roasters in the area."  
Elevation sources a majority of green coffee from Tampa-based Yellow Rooster, as well as from Balzac Brothers out of Charleston, South Carolina.
At the bar, the coffee menu is straightforward, with standard espresso-based drinks along with a few specialty items, such as the coffee flight, which includes a sample of espresso, batch brew, and a milk drink. A variety of teas come from Tampa's Tebella, and an assortment of pastries, including gluten-free and vegan options, come from Clearwater's Halelife Bakery.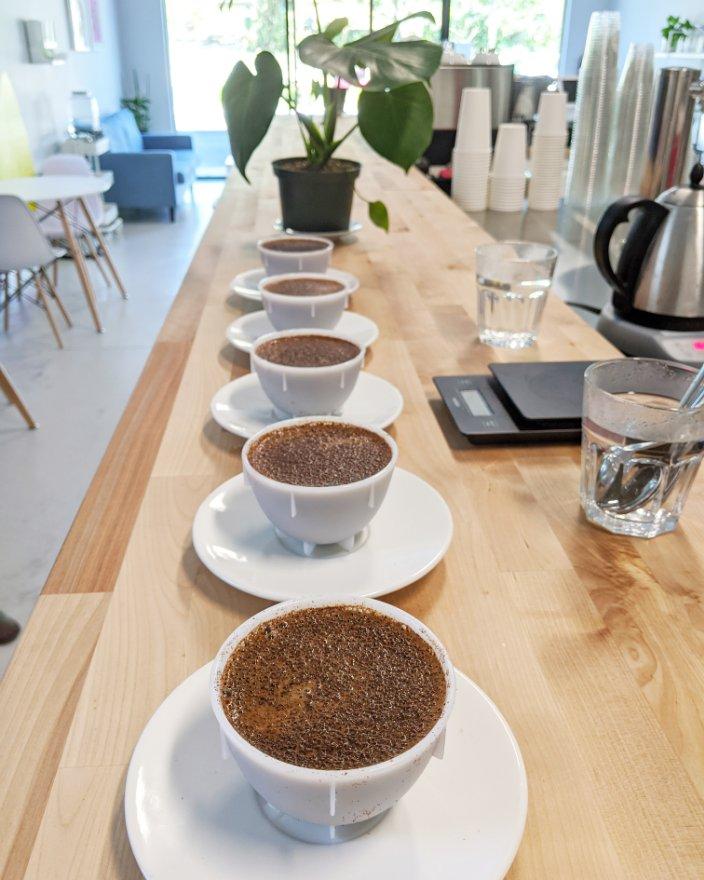 As Elevation gains some upward momentum, Mitchell said he would eventually like to begin giving a portion of the profits back to employees. "I want to be able to do what Cat and Cloud is doing and give 10% of our profits back to my staff," Mitchell said. "I want them to be able to build careers around coffee."
Elevation Coffee is located at 4952 Northdale Blvd #101 in Greater Northdale, Florida.
Craig Batory
Craig Batory is a writer, marketer and coffee professional working and living in Detroit.