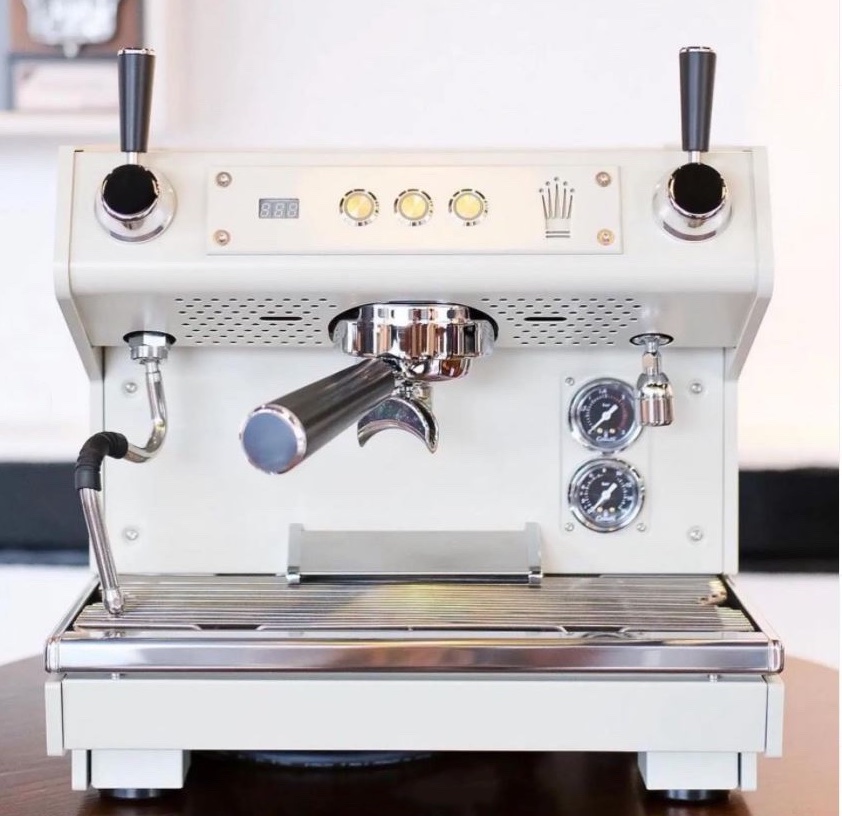 Monaco-based espresso machine manufacturer Conti has thrown its crown into the prosumer ring with the Ace, a single-group dual-boiler espresso machine.
Following a brand refresh last year that emphasizes Conti's five-point crown logo, the company rolled the Ace out onto overseas markets over the Fall.
The aesthetic build and feature set of the ACE resemble the company's multi-group commercial machine, the MC Ultima.
The Ace features dual copper boilers and three adjustable points of heat. Users can independently set the temperatures in the 0.9-liter coffee boiler, the 2.75-liter steam boiler and a cartridge-heated group.
Fresh water drawn from either a direct plumbing line or an on-board 1.7-liter plastic reservoir is preheated by the steam boiler on its way into the insulated brew boiler. From there, a user-designated pre-infusion can be programmed to run for up to 10 seconds.
"Conti developed and patented its own soft infusion system," Conti Marketing Representative Emeline Perney told Daily Coffee News. "We are using the remaining internal pressure of the machine to soft-infuse the coffee cake at 1 bar pressure."
Previously the 66-year-old Monégasque equipment-maker's only single-group offering was the single-group version of its manual-lever CC100 PM Dual Fuel machine.
---
Related Reading
---
The Conti Ace widens the brand's reach in the design-minded semi-automatic espresso category, which has seen new entries from a range of manufacturers young and old throughout the globe, including new machines from Mavam, Faema, Sanremo, El Rocio and others.
Perney said customers in the United States can currently buy a 110-volt version of the Ace from resellers in Canada. While the price in US dollars has yet to be finalized, Perney said it will fall somewhere around the European price of €5,000 (US$5,515 as of this writing). The machine will be displayed later this month at the London Coffee Festival and then in June at World of Coffee.
"For this model we are developing several customizations with materials such as wood, special steel and all colors to fit every coffee corner," said Perney. "We are developing two new coffee machine models to be launched in 2023, with more surprise to come."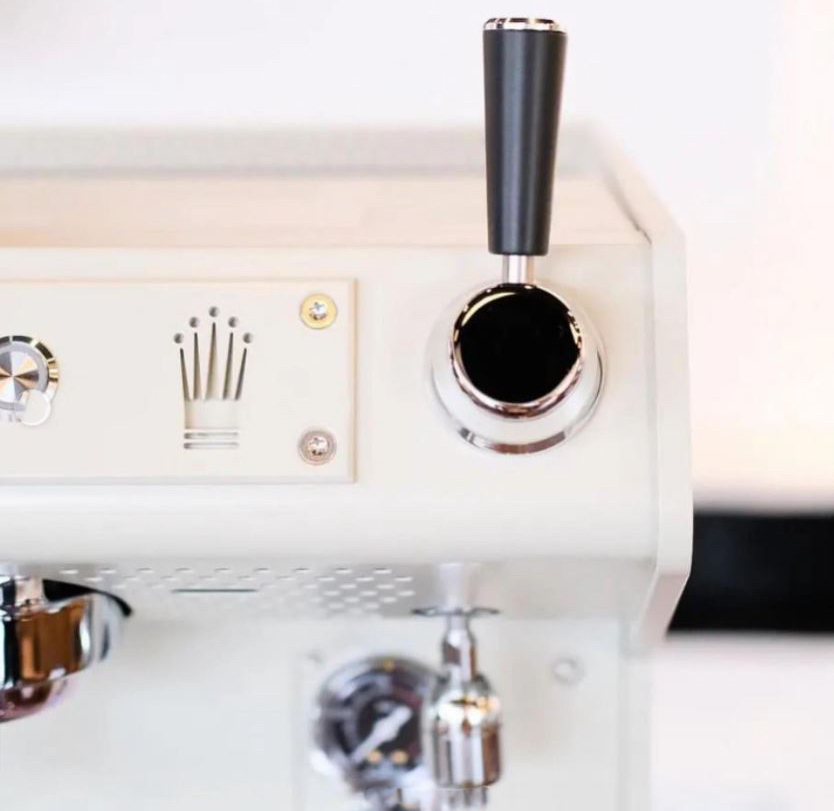 ---
Does your coffee company have news to share? Let DCN's editors know here.
Howard Bryman
Howard Bryman is the associate editor of Daily Coffee News by Roast Magazine. He is based in Portland, Oregon.