Welcome to DCN's Weekly Coffee News. Keep up with all the latest stories by subscribing to DCN's newsletter, featuring breaking coffee industry news and fresh coffee job listings.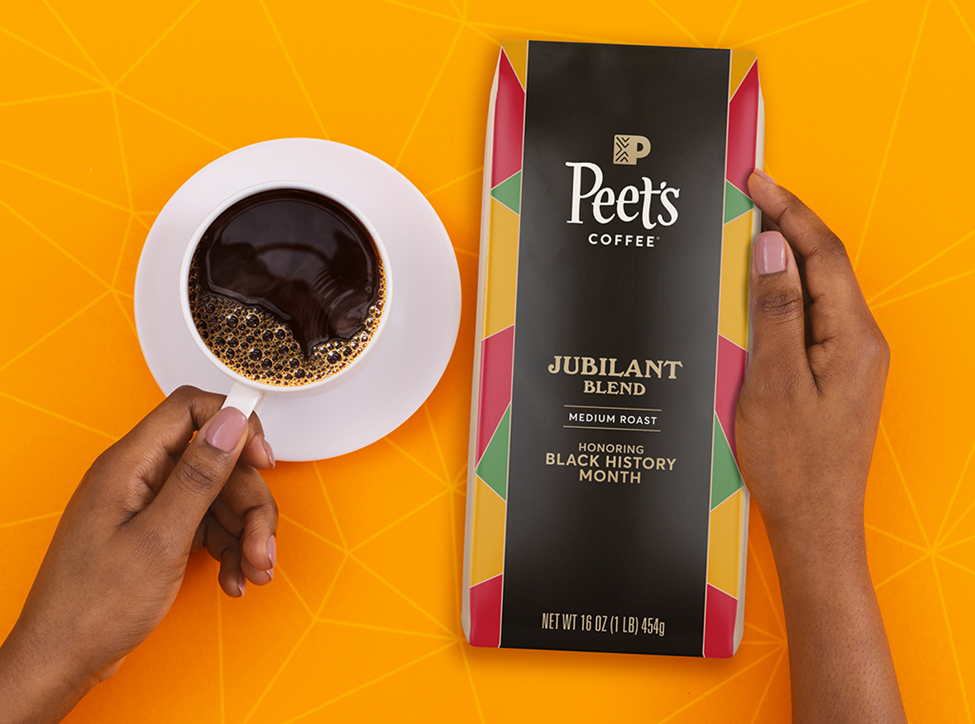 Peet's Releases Blend with Beans from Black-Owned Businesses
Peet's Coffee is launching a limited-release blend made with coffee from two Black woman-owned coffee trading businesses. The Peet's Jubilant Blend features beans from Burundi sourced through Massachusetts-based importer JNP Coffee, owned by Jeanine Niyonzima-Aroian. Brazilian beans sourced through Georgia-based BD Imports, which is owned by Coffee Coalition for Racial Equity Founder Phyllis Johnson, round out the blend.
"Each of these women has effected tremendous change within the coffee industry, elevating Black coffee farmers, creating profound opportunities, and furthering economic equity across gender and racial boundaries," Peet's Coffee Sourcing Director Phil Maloney said in an announcement of the release. "Peet's Coffee is honored to support these businesses and the Black coffee farmers with whom they partner."
SCA Apologizes for Error in US Roaster Championship Qualifier
The Specialty Coffee Association apologized for initially announcing an incorrect ranking of roasters from the recent U.S. Roaster Championship qualifier in Baltimore. The group cited a scorekeeping error. "We deeply apologize to all competitors and fans for the error, and are committed to ensuring the US Coffee Championships achieve the highest possible standards of quality and accuracy moving forward." See the updated list of rankings here.
New Qualified Sponsors for 2023 World Coffee Championships
The SCA has announced new qualified sponsors for some of the 2023 World Coffee Championships. The official espresso machine for the World Latte Art & World Coffee in Good Spirits Championships will be the Sanremo Cafe Racer, and the espresso grinder will be the Macap Labo 70D. The qualified cleaning sponsor for the 2023 World Latte Art Championship and World Coffee Roasting Championship is Cafetto.
Jacob Alejandro Offers Next-Level Loyalty
Troy, New York-based coffee shop Jacob Alejandro is launching a novel loyalty program called the JA. Coffee Club. The progressive shop will soon be putting out 20 handcrafted drinks, each for only a few weeks at a time. Customers who try all 20 drinks will automatically become members of the club, giving them access to discounts on items and drinks, a members-only party, and early access to special coffee tastings and events. A portion of the proceeds will go toward The Arts Center of the Capital Region. Registration is available here here.
Webinar on Carbon, Climate and Coffee Coming Feb. 16
Six progressive coffee-focused organizations are presenting "Carbon, Climate, and Coffee: Moving the Needle from Cool Farms to Soil Carbon Premiums," a free webinar to be held Thursday, Feb. 16. Root Capital Climate Resilience Initiative Director Elizabeth Teague will be the moderator. Green coffee importing cooperative Cooperative Coffees has been among the partners leading the way on reducing carbon emissions throughout the coffee industry.
Soflo Coffee Launching CoffeeTalks, Latte Art Throwdown with Bad Mother
Florida-based Soflo Coffee (Instagram) is kicking off a Central Florida tour with "CoffeeTalks" and latte art throwdowns. The first event in the series, coming Feb. 10-11, will be held in collaboration with specialty coffee bar Bad Mother in St. Petersburg. Additional events coming in March and April will take place at Provisions Coffee in Tampa and Lineage Coffee Roasting in Orlando.
Wisconsin's Café Social Mourning the Death of Owner
Café Social, a farm-to-cup coffee shop in Madison, Wisconsin, is mourning the loss of its co-founder Omar López, who passed away unexpectedly due to a brain aneurism last month. "The Cafe was Omar's pride and joy, and while it will never be the same without him, we will do our best to stay open in order to honor his dream," the company wrote in an Instagram post. "We will miss you, Omar." López co-founded the coffee company in 2012, using beans sourced from his sister's farm in Colombia.
Ben Bicknell Takes on New Role with Coffee Quality Institute
Australian Ben Bicknell is joining the nonprofit Coffee Quality Institute (CQI) as CQI Community Liaison to help support current and potential users of the group's education and Q certification programs.
Oregon Bikini Coffee Stand Owner Arrested
The owner of Dream Girl Espresso in Oregon has been arrested, according to the Hillsboro Police Department. Jeffrey Scott Hebner, who owns the Hillsboro drive-through coffee stand, faces 26 counts related to various alleged sex crimes. According to police, several of the alleged victims are former employees of the business.
ICO Releases January 2023 Report
The International Coffee Organization has released its latest monthly Coffee Market Report, showing that the ICO Composite Indicator Price lost 0.1% from December and had an average monthly value of US $1.569 per pound. Global green bean exports in December 2022 totaled 9.81 million bags, down 7.7% from December 2021. The latest provisional estimate for total production in the coffee year 2021-2022 remains unchanged, at 167.2 million bags.
In Case You Missed It
Here are some of DCN's top stories from the past week…
New Docuseries 'Coffee Breath' Gives Life to Coffee Stories
Focused on coffee businesses and the stories of the impassioned people behind them, a new video series called Coffee Breath is flowing into production. Coffee Breath was created by former bandmates and longtime friends… Read more
Department of Labor Targets Two More Louisville Coffee Businesses
The United States Department of Labor (DOL) has recovered $188,000 in back wages from Louisville, Kentucky-based small coffee chains Sunergos Coffee and Please & Thank You… Read more
Fellow Follows Ode Gen 2 With the Opus Conical Burr Grinder
Home-oriented coffee equipment maker Fellow is preparing to release its latest major work, the Opus conical burr grinder. With sales planned to launch this month… Read more
New Jersey Coffee Business Penalized $2,000 for Not Accepting Cash
New Jersey specialty coffee shop chain Hidden Grounds Coffee has agreed to pay a $2,000 penalty following two state law violation notices for not accepting cash… Read more
Inside the New Simonelli Group Campus in Central Italy
Simonelli Group, the Italian parent company of commercial espresso equipment brands Nuova Simonelli and Victoria Arduino, has cut the ribbon on the new Simonelli Group Campus… Read more
Fetco Launching its Next-Generation Batch Brewer, the NG
Illinois-based commercial beverage equipment company Fetco is launching a new batch coffee brewing machine this month called the Fetco NG. Building upon the familiar Fetco tower brewer format… Read more
It's Wheels Up for Pinup Coffee Roasters in Virginia
With a name and brand referencing that World War II-era aircraft pin-up stylings, Pinup Coffee Roasters has taken flight in Virginia Beach… Read more
---
Does your coffee business have news to share? Let DCN's editors know here.