Welcome to DCN's Weekly Coffee News. Keep up with all the latest stories by subscribing to DCN's newsletter, featuring breaking coffee industry news and fresh coffee job listings.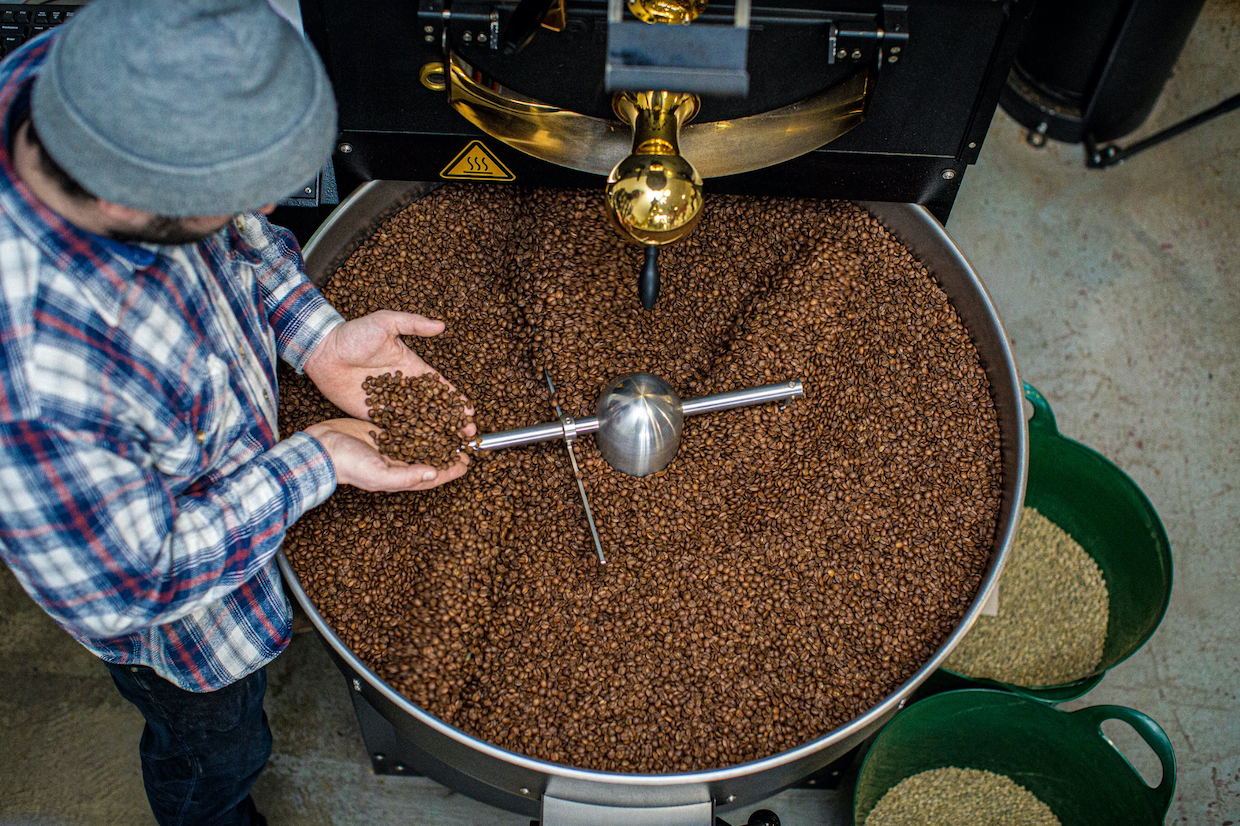 The Gentlemen Baristas Open New UK Roastery
UK specialty coffee roasting and retail company The Gentlemen Baristas has unveiled its new production roastery. The 12,000-square-foot space in Stratford is more than six times the size of the company's previous roastery and houses a 35-kilo Loring. The roastery will also serve as a center for training and education, and features a cupping room and event space. The Gentlemen Baristas opened the company's first coffeehouse in 2014 and now has nine retail locations.
SCA Announces 2023 Sustainability Awards Finalists
The Specialty Coffee Association has introduced the finalists for its 2023 Sustainability Awards. There are three categories — Individual, Business and Project — with six finalists in each category. The winners will be announced this month and recognized at the Re:co Symposium ahead of next month's SCA Expo in Portland, Oregon.
Peet's Coffee Anniversary Blend Benefits Women
Peet's Coffee is using its annual Anniversary Blend to support women farmers in Colombia. A portion of every sale will go toward Mujeres to Market to help women coffee growers in Huila that are part of the farming cooperative Coocentral. Peet's Coffee has pledged $50,000 to the Mujeres to Market initiative this year.
Brita Introduces Smart Filtration System
Water filtration company Brita has launched a data-driven filtration system geared towards the coffee industry. Launched in the UK market, the Purity C iQ filter head uses real-time data and automatically adjusts settings for commercial brewing water filters.
'We Spy Coffee' Employee Accused of Spying in Bathrooms
An employee at We Spy Coffee & More in Tarpon Springs, Florida was arrested after police said he hid a camera in a restroom. Police said a customer discovered a camera under the sink and that the suspect admitted to putting it there to record customers.
NanoFoamer PRO Seeks to Help Home Baristas Make Micro-Foam
A new automated micro-foam milk frothing device designed for the home market has raised more than $600,000 on Kickstarter. The NanoFoamer PRO from Subminimal puts a hands-free spin on the same mesh-screen frothing technology as the brand's existing handheld design while also heating milk to user-designated temperatures.
Victor Allen's Coffee Gets a Brand Refresh
Wisconsin-based Victor Allen's Coffee is rebranding with a new taste profile and fresh packaging, including an updated logo and new colors. The new packaging will more clearly communicate the flavors and the roast profile. Founded by Madison-based roaster and industry legend Victor Allen in 1979, the Victor Allen's brand is now owned by Little Chute-based Trilliant Food.
SCA Canada Announces New Committee Members
The Specialty Coffee Association has announced new committee members for the organization's Canadian chapter. The new members of the 2023-2025 SCA Canada Chapter National Committee are: Sam Mazzella, Nelson Teskey, Alison Ensworth, Venice Vallegq, Alex Maiso and Josh Hockin.
Artpresso Design, La Marzocco Collaborate on Accessory Line
La Marzocco and Artpresso Design have teamed up to market a line of espresso machine accessories. Artpresso products will be offered globally by La Marzocco branches and preferred resellers. With a product line that includes items such as cleaning tools, tampers and distribution tools, Artpresso Design is led by Steven Monti. The company also recently launched a line of three cleaning tools for home or commercial use.
Knowledge Perk Coffee Company Scores Goal With Charlotte FC
Rock Hill, South Carolina-based Knowledge Perk Coffee Company has announced an official partnership with Charlotte FC, the Major League Soccer club based in Charlotte, North Carolina. As part of the collaboration, Knowledge Perk has launched a custom blend of Guatemalan and Honduran coffees called "For the Coffee."
Louisiana Governor Denies Folgers Tax Exemption Request
Louisiana Governor John Bel Edwards has denied an application by coffee giant Folgers for a tax exemption. Folgers filed an appeal after the city of New Orleans denied the application two years ago, WDSU reports.
Smile Compostable Solutions Earns Certifications
A coffee pod from Smile Compostable Solutions now has compostable certifications from the Compost Manufacturing Alliance and the Biodegradable Products Institute, each of which certify products for commercial composting. The plant-based capsule, which is compatible with Nespresso Original machines, is the first pod to receive both certifications, according to the Connecticut-based company.
In Case You Missed It
Here are some of DCN's top stories from the past week…
Keurig and Coffee Science Foundation Backing Farmer Income Research
The Coffee Science Foundation (CSF) and one of the largest beverage companies in the world, Keurig Dr Pepper, are supporting a research project designed to better understand coffee farmer income… Read more
Class Action Suit Alleges Coffee Chain Dutch Bros Misled Investors
A class action lawsuit filed this month alleges that the coffee roasting and retail chain Dutch Bros misled investors in 2022, resulting in financial injuries to shareholders. Filed by class action specialist firms GPM and Holzer & Holzer… Read more
Study: Climate Change Increasing 'Systemic Shocks' to Coffee Production
The global coffee industry can expect increasing and "ongoing systemic shocks" to coffee production due to climate change, according to new research published this month in the journal PLOS Climate… Read more
Marco is Rolling Out the Coldbru Commercial Brewing System
Ireland-based commercial coffee equipment maker Marco Beverage Systems has unveiled its long-awaited automatic cold brew maker the called the Marco Coldbru… Read more
Middle East Coffee Marketplace and App Cofe Raises $15 Million
With global growth ambitions, Middle East-based coffee marketplace Cofe (styled as COFE by the company) has raised US $15 million in a Series B funding round… Read more
ACE/Cup of Excellence Executive Director Darrin Daniel Resigns
After more than six years holding the top executive position at the sibling nonprofits Cup of Excellence (CoE) and Alliance for Coffee Excellence (ACE), Darrin Daniel has resigned. In a letter shared with DCN yesterday… Read more
Altdairy.org Wants to Promote Coffee Purveyors Using Alt Milks
As the marketing of plant-based dairy alternatives continues to spill into the political realm both in the United States and abroad, a UK startup is hoping alt milk purveyors will join Altdairy.org… Read more