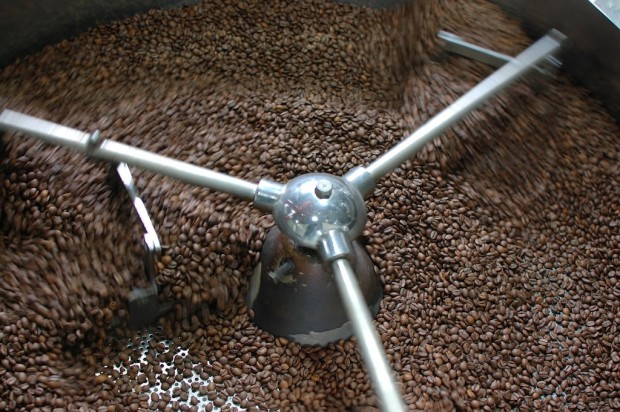 U.S. health agencies have for the first time published specific warnings and workplace safety recommendations for the coffee industry related to diacetyl and 2,3-pentanedione, volatile organic compounds that have been associated with the potentially fatal lung disease obliterative bronchiolitis.
The standards recommendations were recently published by the The National Institute for Occupational Safety and Health, a division of the Centers of Disease Control and Prevention. The organization is calling for increased research into how coffee roasting, grinding and storage is potentially affecting the health of employees in coffee production environments.
The publication follows numerous scientific reports on cases of obliterative bronchitis — an irreversible disease in which the smallest airways of the lung become scarred and constricted — documented by NIOSH and the CDC involving a large coffee production facility, including this 2013 case summary and this study published in the American Journal of Industrial Medicine.
While diacetyl, 2,3-pentanedione and other alpha-diketones have been long identified as a danger in popcorn flavoring, it is only in the past year that health agencies named coffee production facilities as potentially hazardous work environments, while NIOSH and the CDC make special mention that the volatile compounds have been found at potentially hazardous levels at unflavored coffee processing facilities (i.e., pretty much any coffee roastery).
As NIOSH has been exploring the relationship between diacetyl and the lung health of coffee production employees, the Milwaukee Journal Sentinal has published a series of in-depth watchdog pieces over the past year, including independent studies at some well-known specialty roasteries that uncovered elevated levels of the compounds in question.
Most recently, Journal Sentinel reporter Raquel Rutledge spoke with numerous medical professionals, as well as former coffee roasters who have reported asthma symptoms that may be associated with obliterative bronchitis. Rutledge's report, published Dec. 30, said NIOSH is currently evaluating approximately 10 different coffee roasteries of various sizes.
Nick Brown
Nick Brown is the editor of Daily Coffee News by Roast Magazine.