Denver-based Allegro Coffee Company is opening an Allegro Coffee Roasters location inside a brand new Whole Foods location in Chicago's Lakeview neighborhood. It will be the fifth ACR-branded roastery café, following openings in Whole Foods stores in Berkeley, Calif., Brooklyn, N.Y., and Boulder, Colo., plus a standalone Denver flagship.
A grand opening celebration for Whole Foods Lakeview is scheduled for tomorrow, Wednesday, March 22.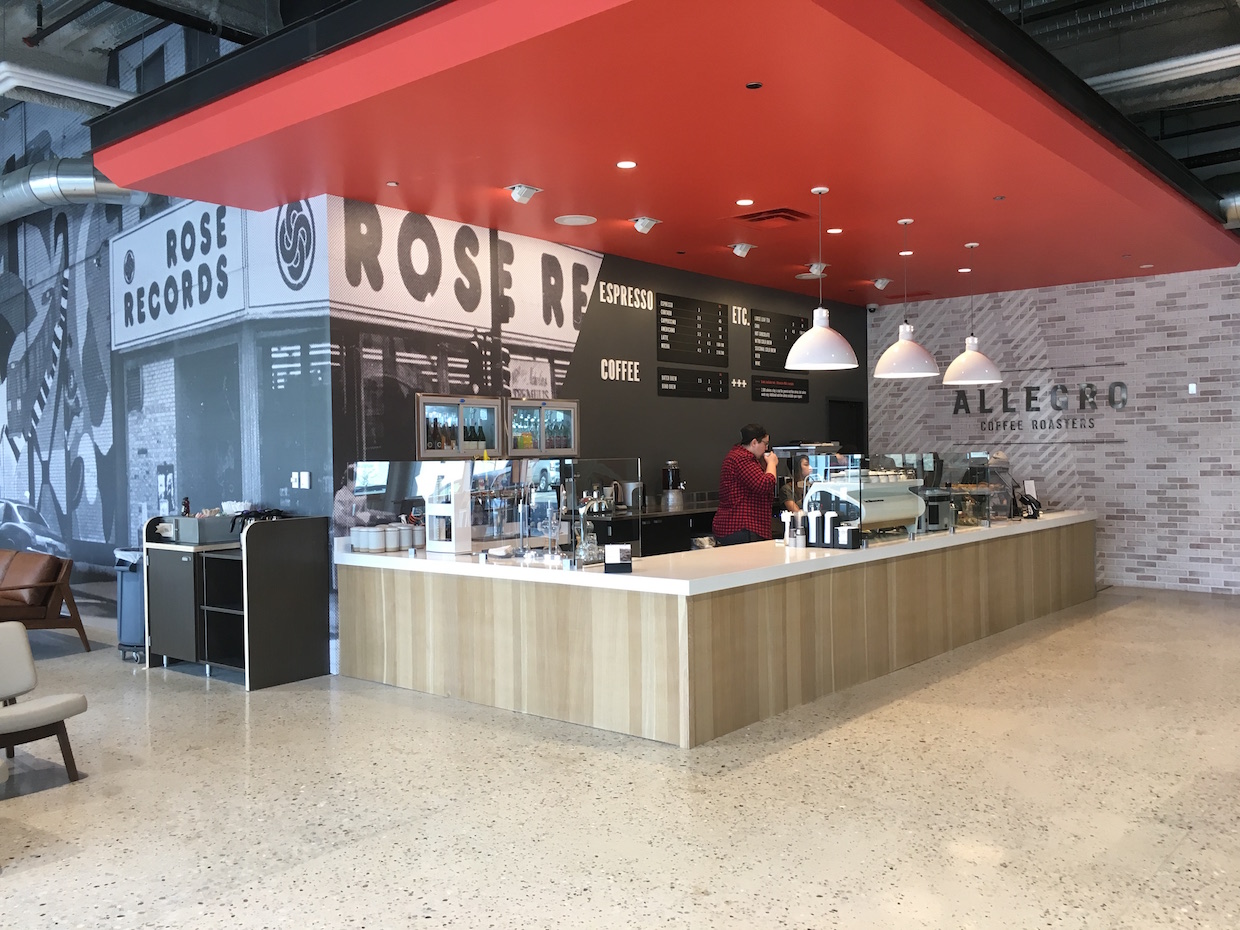 Each ACR location is designed to focus on coffee roasting and brew craft while offering a broad selection of exceptional microlot coffees and engaging consumers more fully in a specialty coffee experience. Whole Foods subsidiary Allegro Coffee Company launched the concept with the opening of the first Brooklyn Whole Foods in late 2013.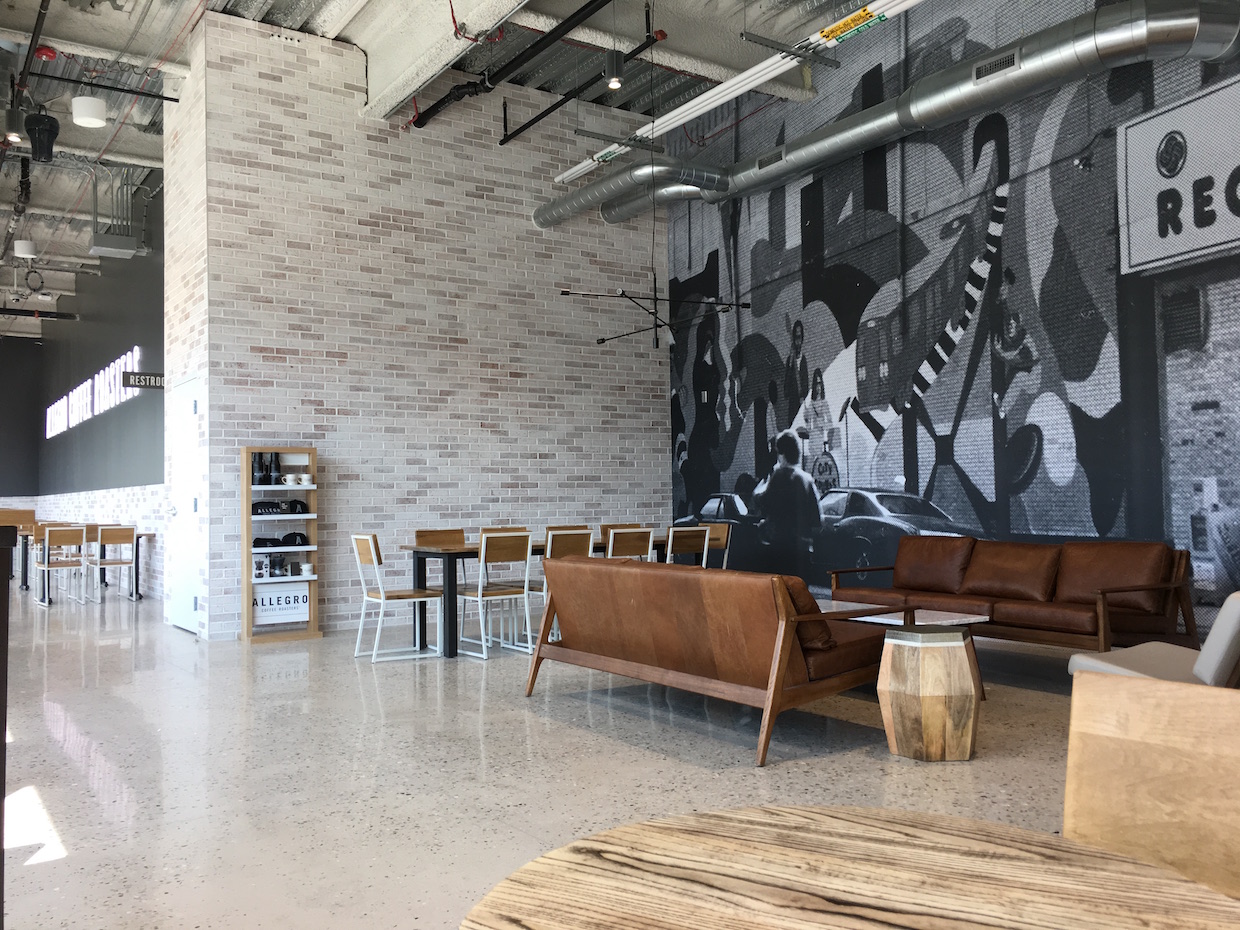 In Chicago, a Loring roaster in full view of shop patrons will churn out a rotating roster of 12 microlot ACR coffees, plus an espresso blend named High Fidelity, a nod to the feature film starring John Cusack and Jack Black set in a fictitious Windy City record store. A large mural behind the bar also pays tribute to the city's musical heritage, depicting the bygone but iconic record store Rose Records.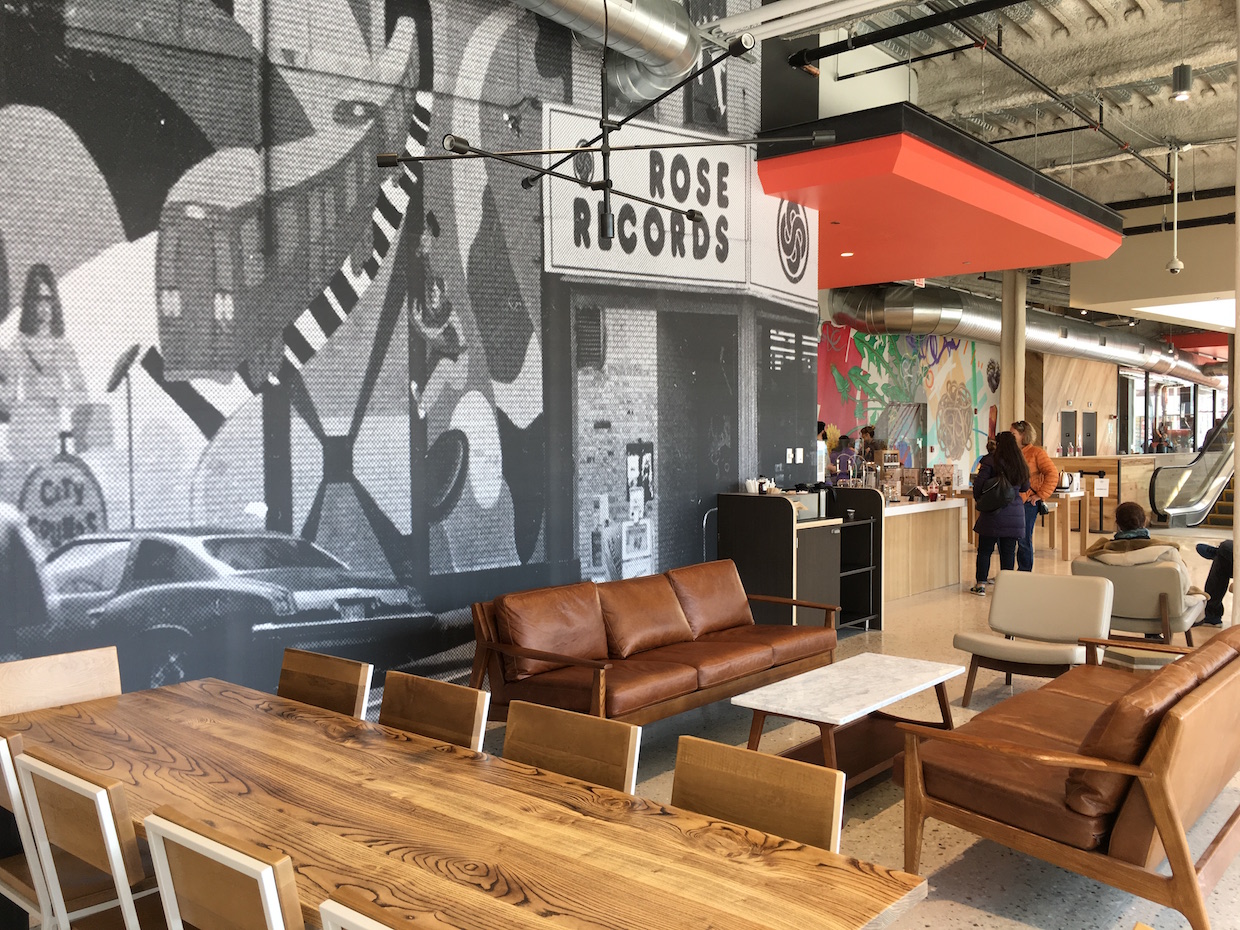 After roasting, coffees are packaged for retail sale or sent to a Mahlkonig K30 Vario grinder for espresso through a custom 3-group La Marzocco Strada machine, or to a Modbar station for pourover coffees. The shop also offers BKON-brewed teas, and taps of nitro cold brew or a small selection of beer.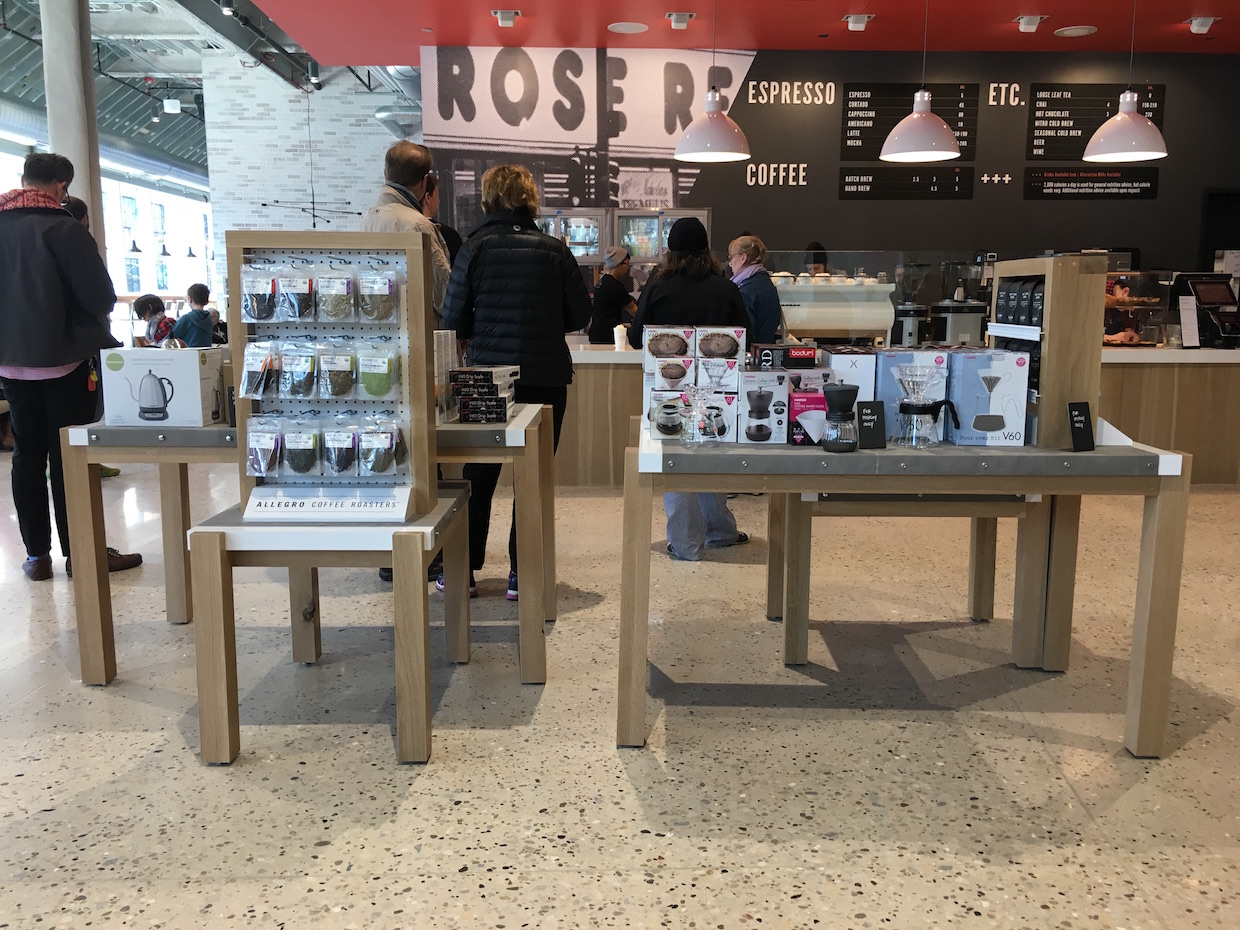 "ACR gives us a place to play, experiment, and engage with the coffee community on the industry level as well as connect with our local community," Allegro Coffee Company Director of Sourcing Christy Thorns said in an announcement of the opening. "Opening another ACR location in Chicago gives us more opportunity to take the Allegro experience to a new market, and a vibrant neighborhood of coffee lovers."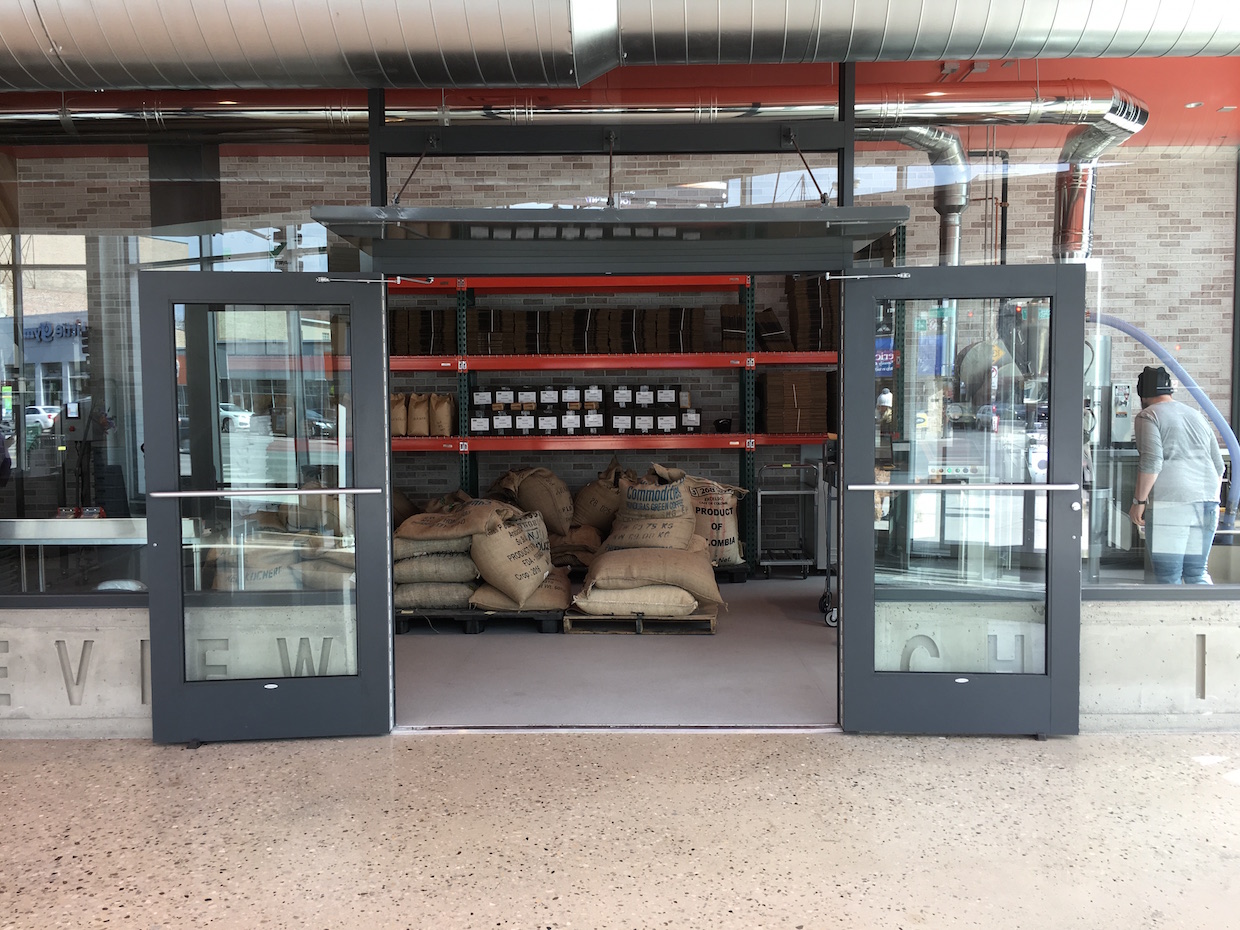 Allegro Coffee Roasters Chicago/Lakeview is located at 3201 N Ashland Avenue.
Nick Brown
Nick Brown is the editor of Daily Coffee News by Roast Magazine.