A barista's job is all about details: Brewing ratios and variables, milk texture and pouring, the finer points of customer service. It's a field one can enter without necessarily having much prior knowledge of coffee, though the knowledge accumulates fast on the job, and as it does, it's not uncommon for an inquiring mind to delve beyond the drink and into the bean itself, where it comes from and how it's roasted.
At the Fuel Coffee Shop in Lafayette, Ind., barista Patrick Boes, comfortable with the extent to which he'd already obsessed over brewing, had for several years pined to segue into roasting to quench his ongoing thirst for knowledge. Earlier this year, he and Fuel co-owner Colleen Mathews made that dream come true with Hummingbird Coffee Roasters, centered on a Diedrich IR 12 they purchased together on eBay.
Roughly 300 square feet of Boes' family's home garage is now the new company's offsite roasting facility, sanctioned as a "work from home" site by the city. Hummingbird sources its green coffee through Royal Coffee New York and supplies all roasted coffee for Fuel, with an eye towards slowly expanding its wholesale business and investigating the offerings of other green importers such as Café Imports and Coffee Shrub.
"I'm a pretty detail-oriented person. I love the minute differences in things," Hummingbird co-owner and roaster Boes told Daily Coffee News. "Roasting was the next step after understanding brewing, for me."
As he plunged into the equally bottomless well of roasting information, progressing from a popcorn popper to a Behmor drum rotated by a drill over a grill, he found that people both online and in real life were more than happy to share knowledge and perspectives. And through the vastness of it all, he has managed to zero in the practicable points with reasonable efficiency.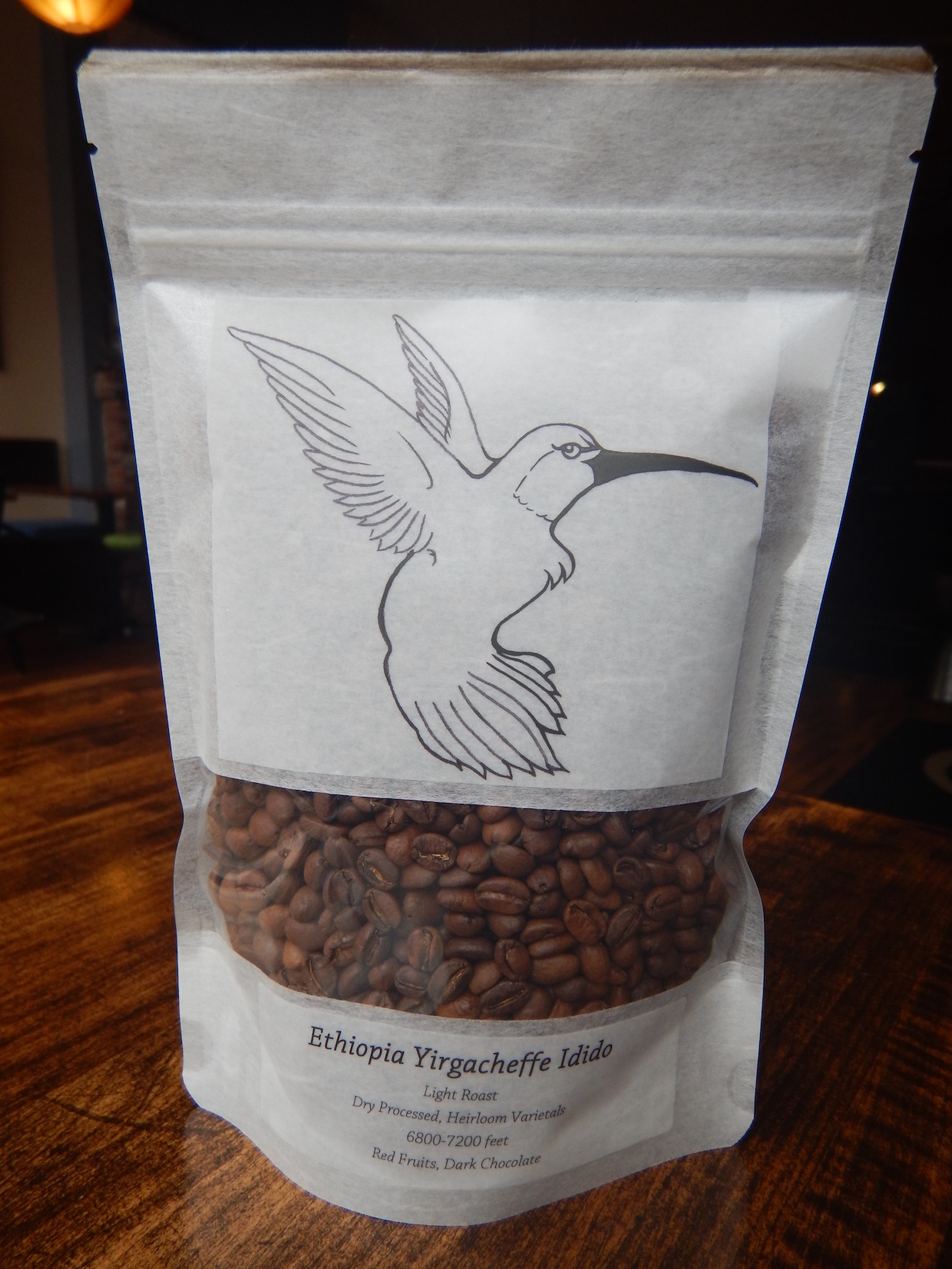 "The more time you spend down the rabbit hole, the more perspective you acquire," said Boes. "It's like, alright, I understand that these guys are really, really intense about airflow, ok, I get that. But in the grand scheme of things, where does airflow fall? And then these guys over here are just so incredibly focused on charge temp. You see all these variables and theories, and you take a step back after a month of two of being in the weeds online, and you start to learn the overall, overreaching relationship of the variables."
Now applying that knowledge to the 12-kilo Diedrich that was carted from California to Indiana on a flatbed by a trucker that goes by the handle Big Dog Daddy, Boes is cognizant of the dark-roast-oriented tastes of local consumers while optimistic that the lighter roast fans will also show support as word of the local roasting company spreads from Lafayette over to the Purdue University town of West Lafayette located nearby, just across the Wabash River.
"We've got college students and professors, but Lafayette is more of a blue collar town," said Boes. "We get an awesomely diverse clientele walking into our shop. We want to be able to offer dark roast and medium roast, but we also want to be able to offer really high-quality light-roast coffee that I would venture to say that more than millennials are interested in."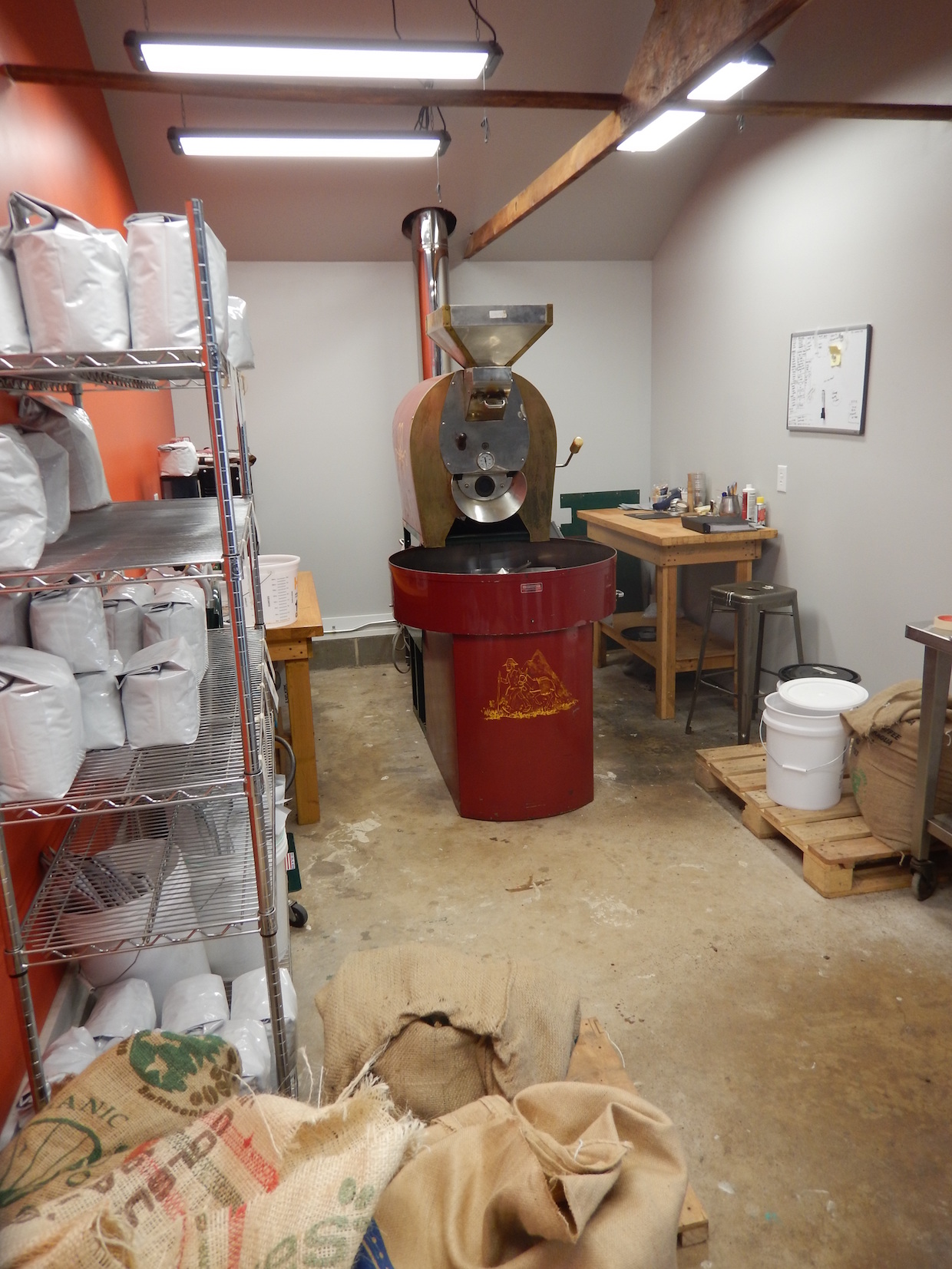 While Hummingbird and Fuel are separate companies, Matthews maintains an ownership stake in both, and with Boes on bar at Fuel, the shop has served as both a relatively risk-free entry point to the game of supplying a wholesale customer, as well as a de-facto retail representation for the new brand. Looking ahead, Boes said there are no plans for a standalone Hummingbird café. Instead the intent is to slowly grow through wholesale channels, with a goal of gaining five to ten local accounts within a year.
Howard Bryman
Howard Bryman is the associate editor of Daily Coffee News by Roast Magazine. He is based in Portland, Oregon.