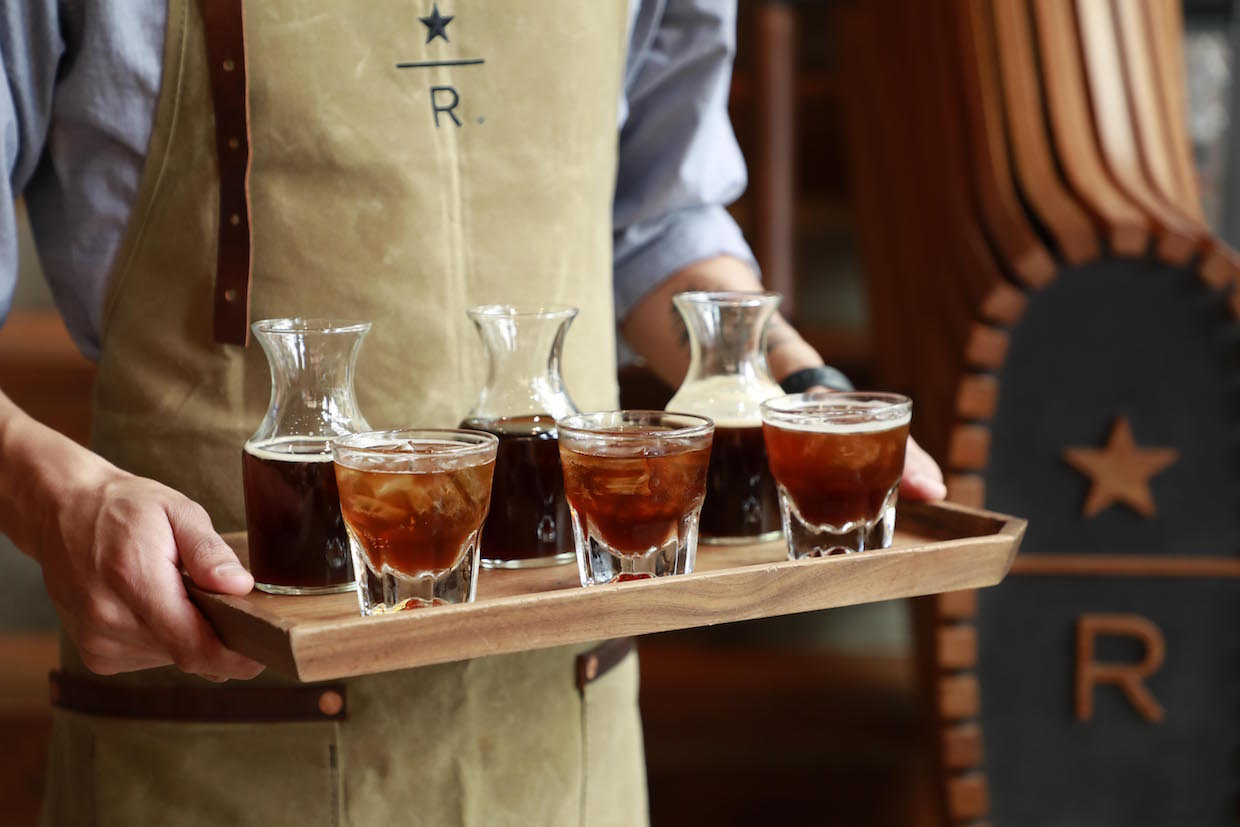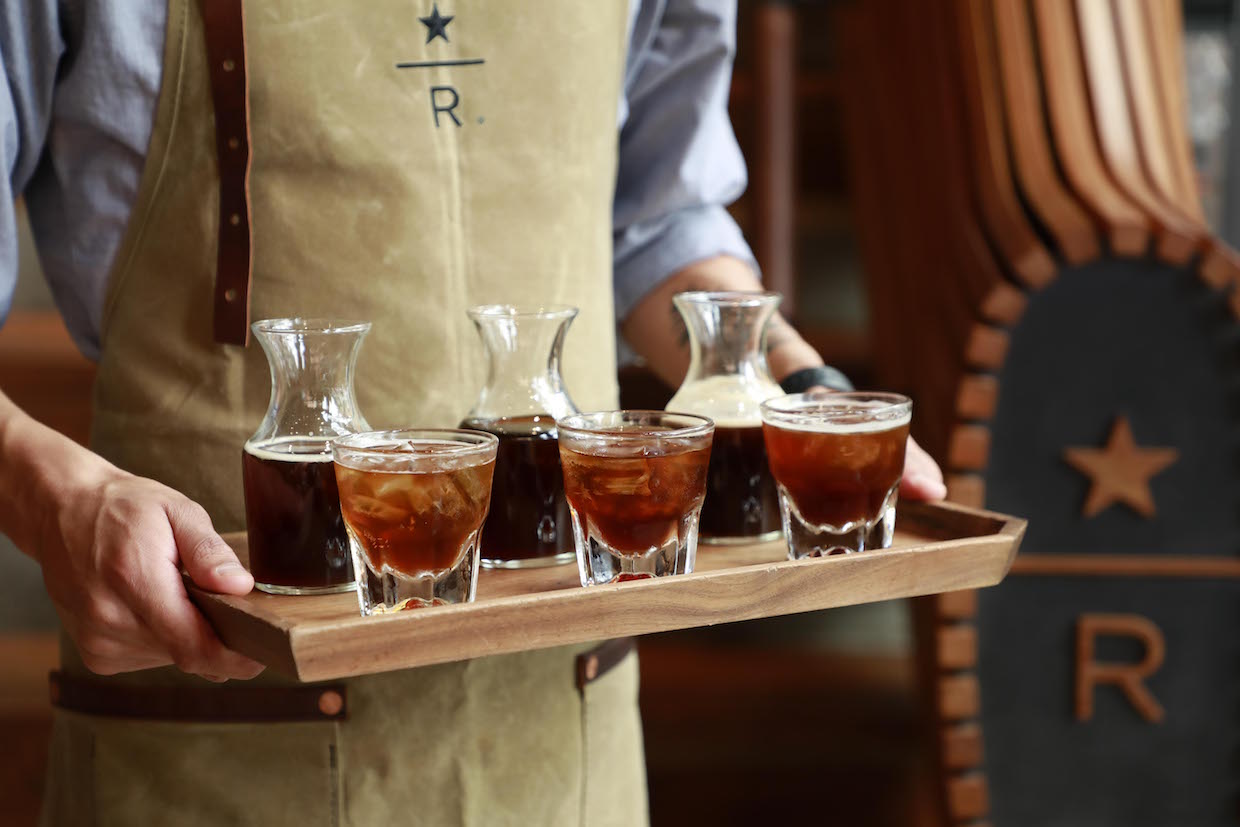 At its Reserve Roastery location in Seattle last week, Starbucks launched a new line of cold coffee drinks based on what they're calling "cold-pressed espresso," a new type of cold brew made quickly under pressure using the company's own patent-pending Aqua Tamp Technology, developed in-house by Starbucks R&D engineers.
The innovative brewing process, which the company also just revealed, involves water at ambient room temperature mixed with coarse ground coffee and steeped under pressure for approximately 45 minutes, then filtered upward in a pressurized filtration system.
The goal of the method, according to the company, was to find a way to deliver a similar flavor profile as their traditionally steeped cold brew, but faster, and in a more concentrated form that lent itself to full-flavored coffee-based refreshments that incorporate citrus, soda and other currently fashionable components.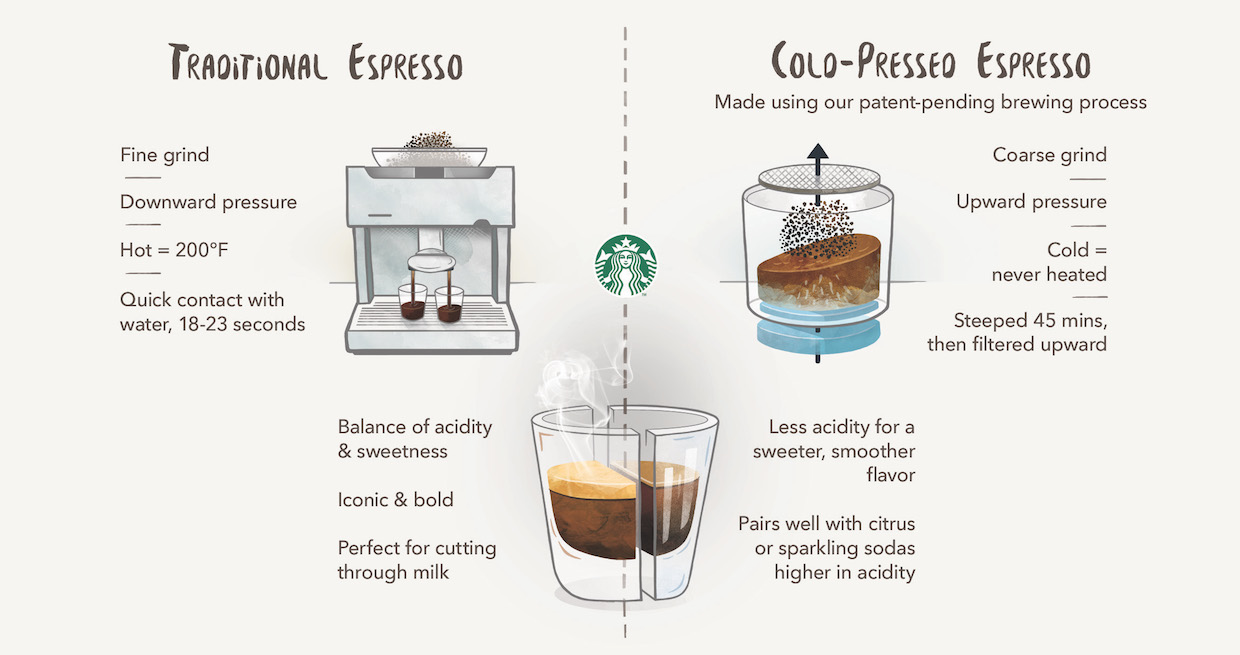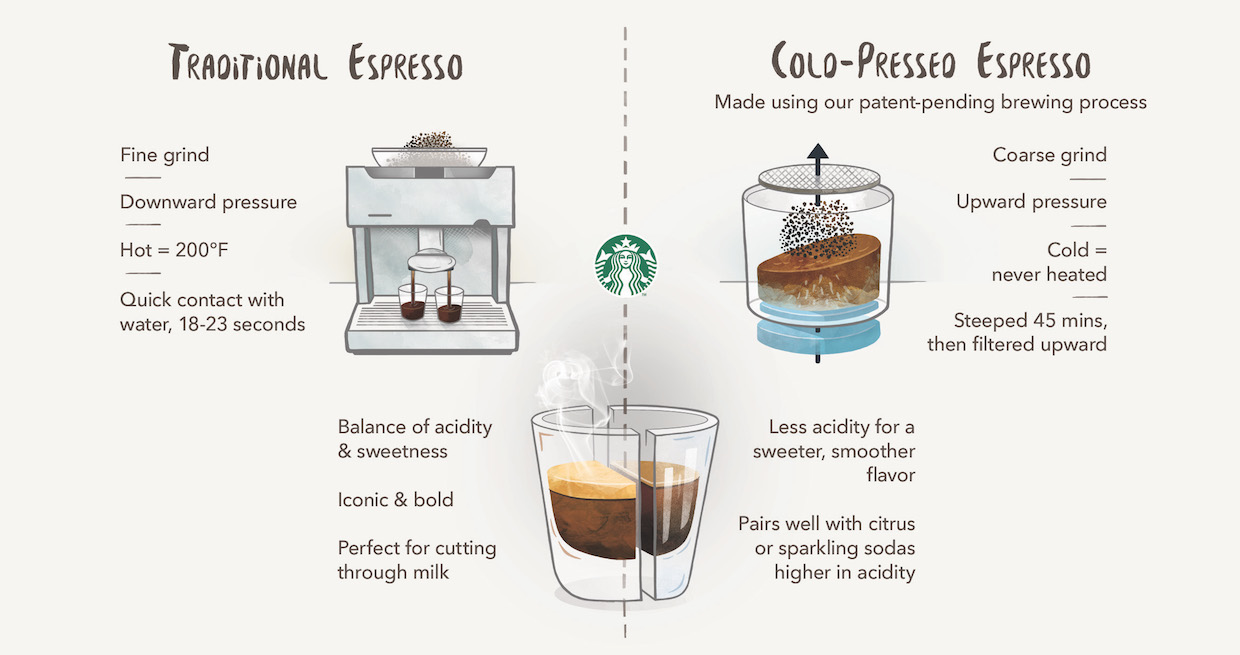 "Our R&D team flipped traditional brewing on its head, and found another way to deliver something even more extraordinary," Andrew Linnemann, Starbucks vice president of global coffee, tea and roastery, said in the company's announcement.
In its announcement, Starbucks also said that its overall cold coffee sales are projected to grow from over 35 percent in 2013 to an anticipated 50 percent by 2021, including an approximate quadrupling of its cold brew business.
A Cold-Pressed Espresso menu is now available at the Seattle Reserve Roastery for a limited time, featuring three sparkling espresso options based on the Starbucks Reserve Microblend No. 11. These include a straightforward Sparkling Cold-Pressed Americano; a flight of Americanos that includes one sparkling cold-press, one still cold-press, and one iced Americano made with traditional hot espresso; and a Cold-Pressed Ginger Fizz, involving ginger ale mixed with whiskey barrel-aged vanilla syrup and a dash of grapefruit bitters, topped with cold-pressed espresso.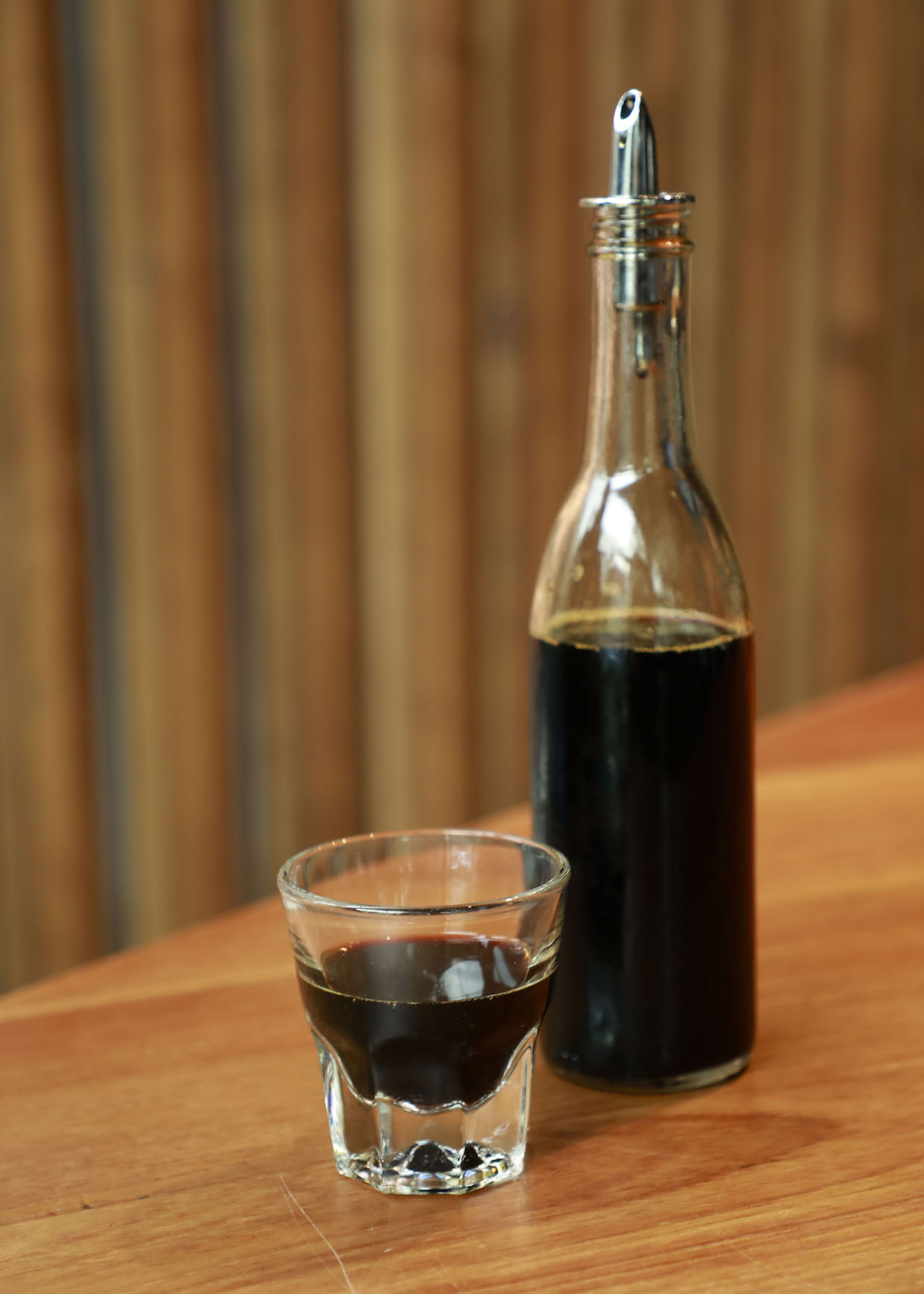 With its focus on carbonated coffee drinks in its latest launch, the Green Siren is very much on trend, as 2017 has so far proven to be a big year for fizzy joe. While mocktails that combine coffee, carbonation and crafty flavors have been popular in specialty coffee shops for years, and Starbucks itself has been experimenting with "craft" carbonated drinks both with and without coffee in select cafes since late 2013, the coffee-based practice has made significant headway into the retail mainstream with a steep rise in RTD coffee sodas lately, perhaps following the path tread before them by the ongoing wave of RTD nitro coffee rollouts.
This year alone, we've covered the release of sweetened, shelf-stable sodas issued by Stumptown, Keepers, Arabica Soda, and Matchless Coffee Soda, to name just a few.
Howard Bryman
Howard Bryman is the associate editor of Daily Coffee News by Roast Magazine. He is based in Portland, Oregon.