Portland, Oregon-based Stumptown Coffee Roasters has been undeniably influential in establishing the contemporary aesthetics of RTD cold brew, with an array of bottle and can designs recalling anything from old-school Milwaukee beer to fine European liqueur.
Yet until now, the company has remained steadfastly devoted to its workmanlike craft aesthetic for its day-to-day lineup of bagged coffees, offering its single-origins and well-known blends such as the Hair Bender in brown craft paper bags.
Today the company has rolled out all new packaging for its whole bean offerings, adding a new logo and quite a bit more color beneath gold text and accents, while prominently displaying the now Peet's-owned company's "estd." date (1999), and offering a new slogan that ostensibly doubles as an inspirational message for home brewers: "Good Luck."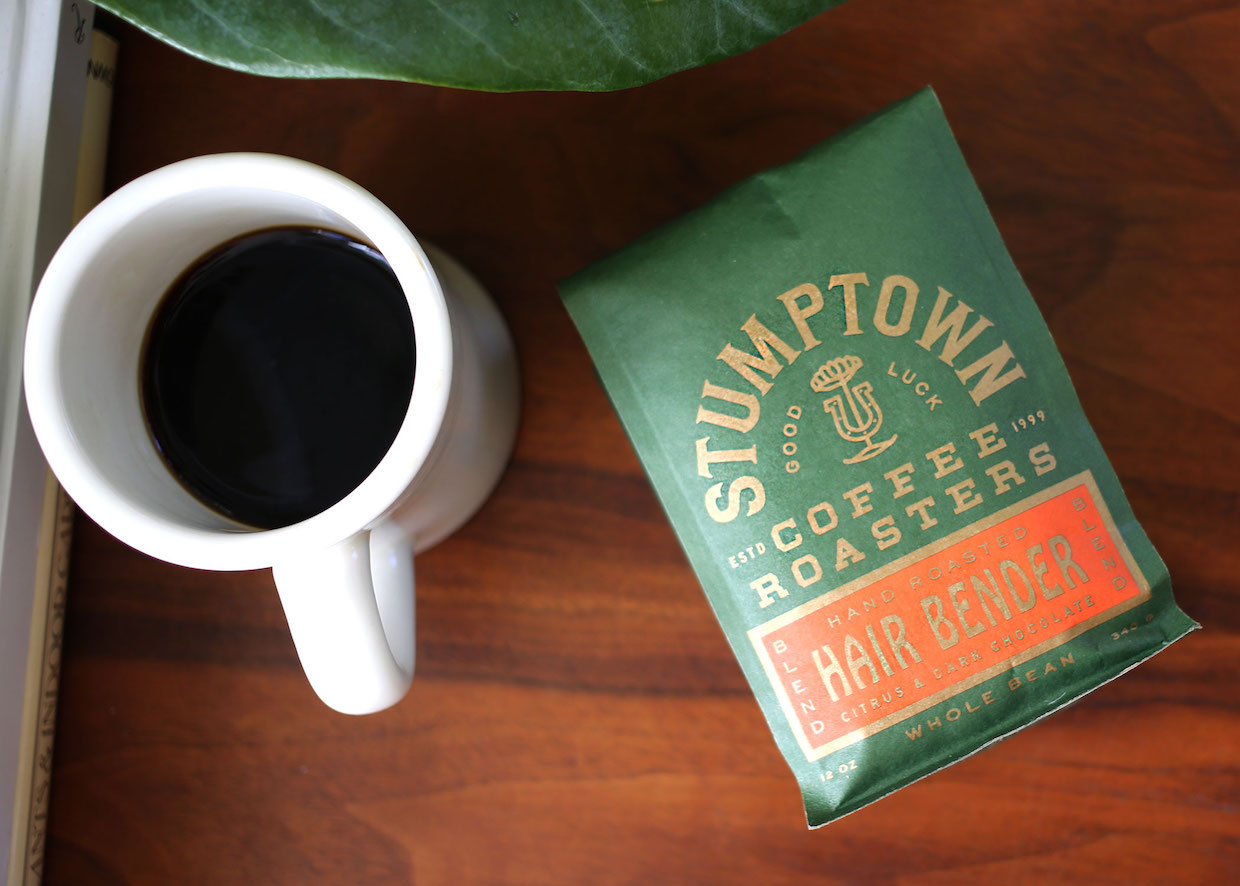 Each new bag — the popular Biotré model produced by Pacific Bag Inc. — has a three-color scheme, with each blend receiving its own bag color complemented by a secondary background color that acts as a nameplate or label. Single-origin offerings, meanwhile, come in a charcoal-colored bag, with the color of the nameplate signifying the world coffee-growing region from which the contents hail.
The company has retired its former info cards that slipped into the former craft bags and afforded additional space for notes on the coffee. The new bags instead encourage interaction with the company's website for more information.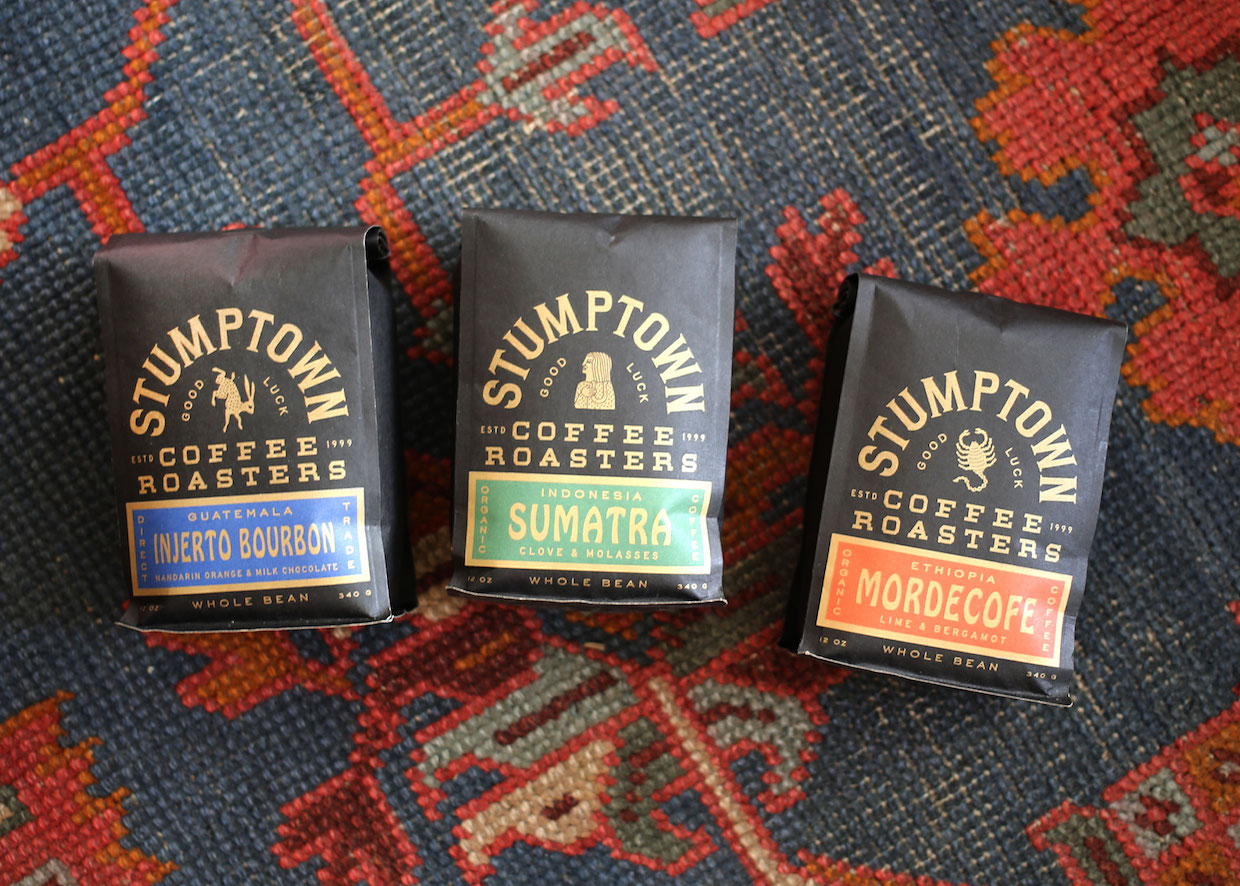 Nick Brown
Nick Brown is the editor of Daily Coffee News by Roast Magazine.