High-quality specialty coffee in a drive-through retail setting is rare. While some coffee companies manage to pull it off where lanes and windows are built as attachments to larger shops, the small, standalone drive-through that emphasizes quality as much as it does convenience is still somewhat of a unicorn.
Later this summer, Central Florida roasting and retail company Foxtail Coffee is opening just such a rarity  — a freestanding drive-through that serves drinks on par with its five more fully fledged shops.
The sixth Foxtail is slated for opening August 4 in Orlando's Hourglass district, followed by a seventh outlet that replaces the existing coffee stand inside the Barnes and Noble-operated University of Central Florida bookstore. Following soon after those — inspired by positive results from the drive-through window attached to the Altamonte Springs location that opened three months ago — the eighth Foxtail location will take the form of a semi-standalone drive-through "Express" cafe that also features a walk-up window on the opposite side with outdoor cafe seating.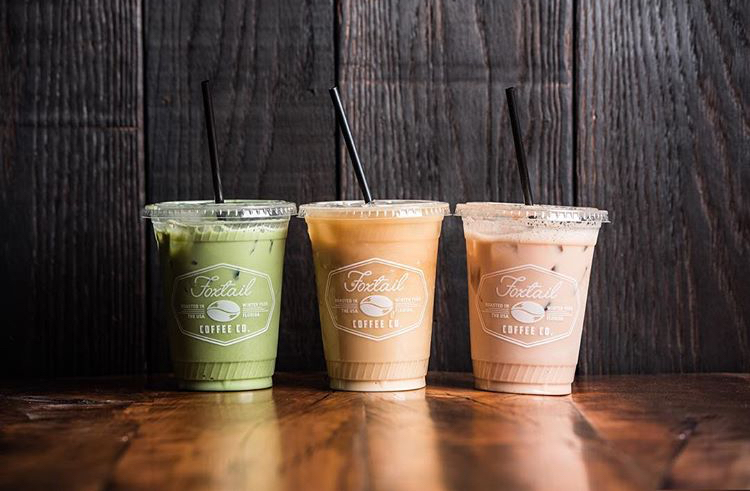 "The store's between an attached drive-through and a standalone drive-through," Foxtail Co-Founder Iain Yeakle told Daily Coffee News. "The biggest challenge of a standalone-only would be working well in a smaller space."
All told, with its interior coffee kitchen and exterior seating, the forthcoming drive-through/walk-up-only Foxtail Coffee Co. Express on Lee Road in Orlando adds up to 1,200 square feet. Beverages will be generated on a La Marzocco espresso machine paired with Mazzer Kony grinders and a dual Fetco XTS batch brewer, and some light food options will also be available.
As for any diminished joy on the part of Foxtail's skilled baristas in terms of covering their latte artistry by default in the lidded to-go cups that get passed through windows into cars, Yeakle said so far nobody minds.
"We haven't had that complaint yet," said Yeakle, adding, "It's always great when someone takes the lid off and finds the art."
Foxtail's rate of retail expansion remains rapid. It was just one year ago that the company expanded from its original location into its second. The upcoming seventh and eighth locations will be followed by three more that are already in the works. Yeakle said these will include one in South Downtown, one in Lake Nona and recently announced for the Orlando International Airport (MCO), which altogether would bring the total up to 11 Foxtail locations. There are no plans for shops beyond Central Florida at this time.
"Currently, we're sharing our concept with Central Florida and feel honored when a shop is well received and enjoyed," said Yeakle. "Our model is dedicated to improving the world we live in. We're interested in sharing that with more of our local community."
Foxtail Coffee Co. Express will open soon at 805 Lee Road in Orlando.
Howard Bryman
Howard Bryman is the associate editor of Daily Coffee News by Roast Magazine. He is based in Portland, Oregon.