Another translucent flower has bloomed in the small but increasingly fertile new meadow of drinkware designed specifically for tasting high-end coffee.
The trend that started with the Kruve EQ line and then grew with the Espro Tasting Cups is continuing with Avensi, a new line of high-performance coffee-specific glasses by manufacturer Icosa Brewhouse. The company is currently blazing through a Kickstarter campaign with $135,000+ and counting.
As with others in the category, each glass in the three-piece Avensi series is shaped differently in order to concentrate aromas and deliver liquid to the palate in ways that accentuate certain attributes of flavor and texture. The Avensi line departs from its predecessors, however, in its particular emphases on swirling and temperature.
Each glass features what the company calls a "hybrid thermal wall," consisting of dual-wall insulation towards the bottom and a single-wall upper portion. When held still by a hand in a naturally low position on the glass, coffee stays hot and the hand remains comfortable, yet by swirling the liquid and feeling the upper portion, one can still perceive the temperature and choose to cool the coffee more rapidly with additional swirling.
The lower exterior of each glass is molded into a sort of slanted hexagonal shape, suggestive of a swirling motion. Long embraced by other beverage cultures, swirling increases liquid surface area while also aerating the cup's contents, thereby releasing more volatile aromatics while also oxidizing and hastening the evolution of flavors. Yet in the coffee-tasting experience, cooling things down is uniquely flavor-strategic, and the ability for a consumer to control that process is part of the Avensi maker's pitch.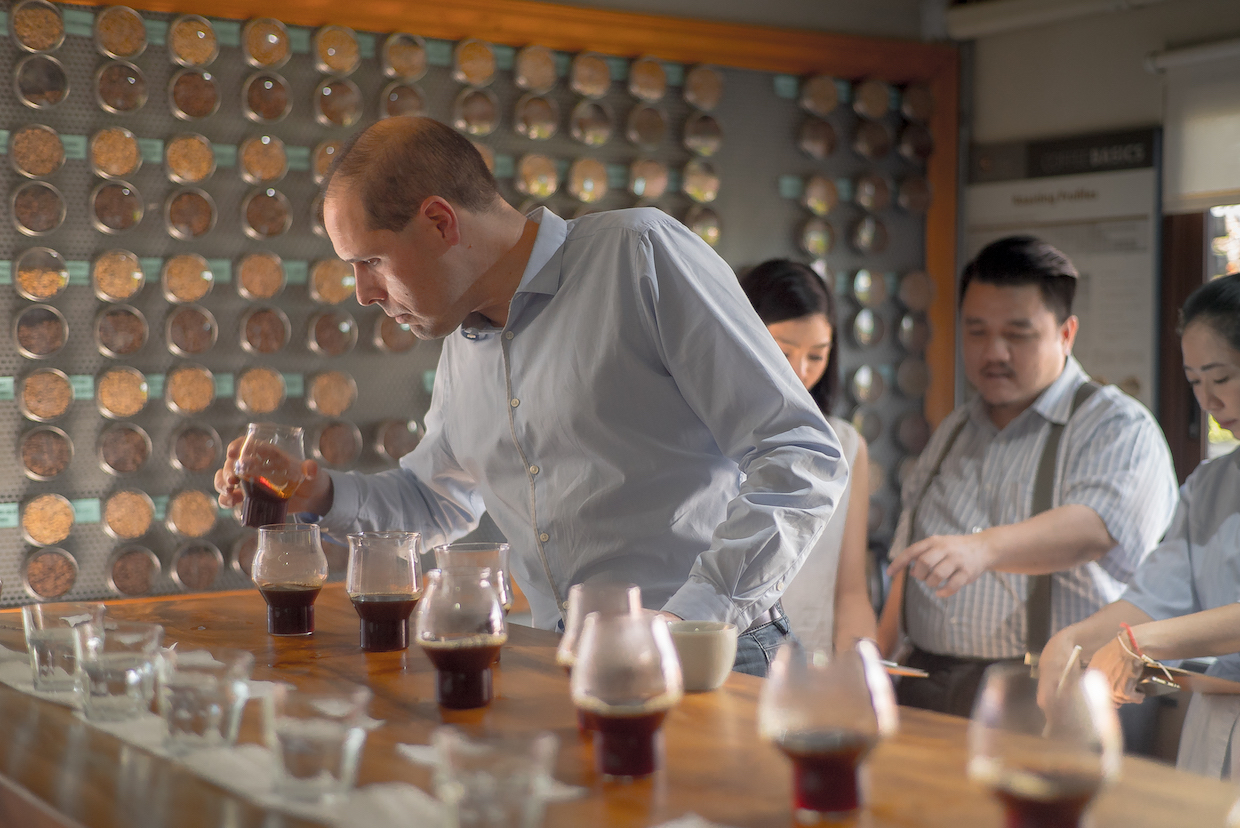 "Cooling in itself doesn't sound like a desirable trait for a coffee cup, but when you consider that coffee exhibits unique flavor notes at different temperatures, we wanted the design to encourage coffee drinkers to actively engage with their coffee by swirling to discover and explore the flavor notes that reveal at different temperatures," Icosa Brewhouse Co-Founder Johnny Loh told Daily Coffee News. "This beautiful way of experiencing coffee has been known by many coffee experts."
The line where the upper single-wall and lower dual-wall portions of each hand-blown borosilicate glass are fused together serves multiple purposes. It marks the 6-ounce/180-milliliter line. It's also the widest point within an Avensi glass. Filling to that line therefore provides the greatest amount of exposed surface area, maximizing aromatic diffusion, while also being the optimal point for getting a good swirl going inside the 14-ounce-total-capacity glass without risking a spill.
"The idea that you can interact with your coffee in a way that actually impacts that flavor is what we hope will encourage more and more coffee drinkers to enjoy and appreciate coffee in a way never before possible," said Loh. "Our vision is to inspire coffee drinkers at all levels to see coffee as an adventure, and a sensory exploration, not unlike how the wine and spirits industries have made this a common part of their cultures for so many decades."
The three glasses of the Avensi line are called Vida, Senti and Alto. The tulip-shaped Vida aims to complement chocolatey, sweet, well-rounded coffees; the extra-wide bowl of the Senti is designed to accentuate the earthiness, nuttiness and caramels of medium or darker coffees; and the flared rim and hourglass shape of the Alto is intended to highlight the fruits and acids prominent in light-roasted coffee.
Icosa Brewhouse claims it gathered feedback from over 90 accomplished coffee professionals based in over 30 countries around the world during the development of the Avensi line. From the U.S., these included 2019 U.S. Brewers Cup Champion Kaley Gann of Kansas City-based Messenger Coffee; two-time Golden Bean Champion Steve Cuevas of California roasting company Black Oak Coffee; 2018 World Aeropress Champion Carolina Ibarra Garay; and 2018 U.S. Roaster Champion Ian Picco of Tulsa, Oklahoma's Topeca Coffee Roasters.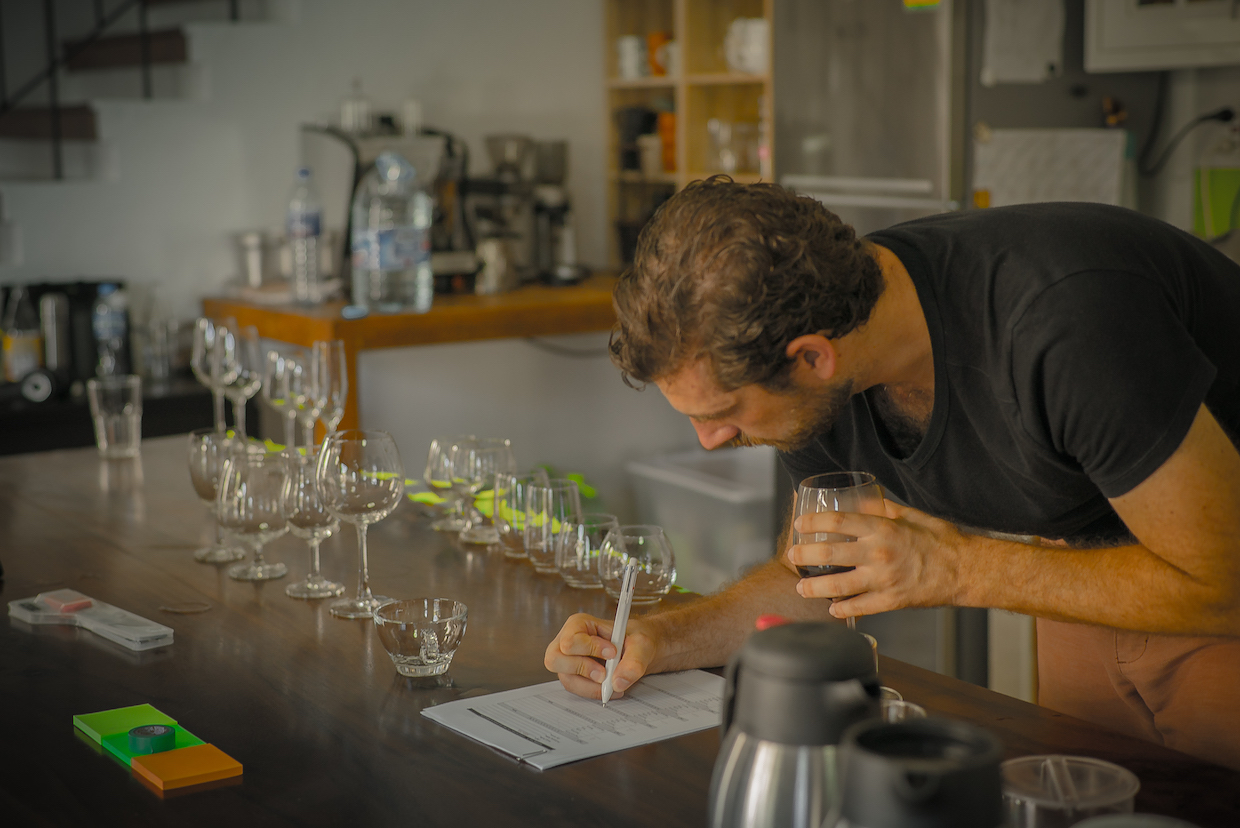 Loh said the company, which previously crowdfunded and successfully delivered the Arctic Cold Brewer coffee maker, is on track to deliver pre-ordered glasses to backers by January of 2020. Retail sales will launch immediately after. A set of all three Avensi glasses will eventually carry a retail price of roughly $130, according to the Kickstarter campaign.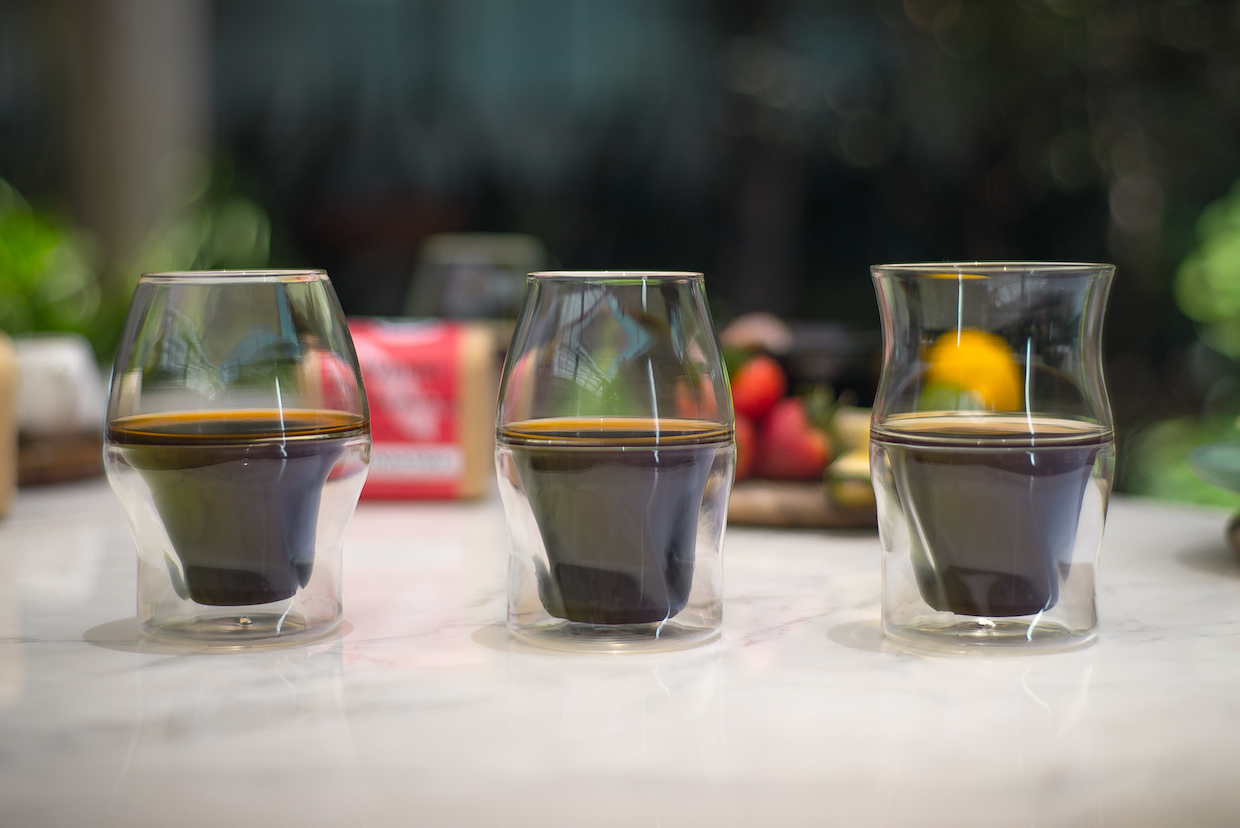 Howard Bryman
Howard Bryman is the associate editor of Daily Coffee News by Roast Magazine. He is based in Portland, Oregon.