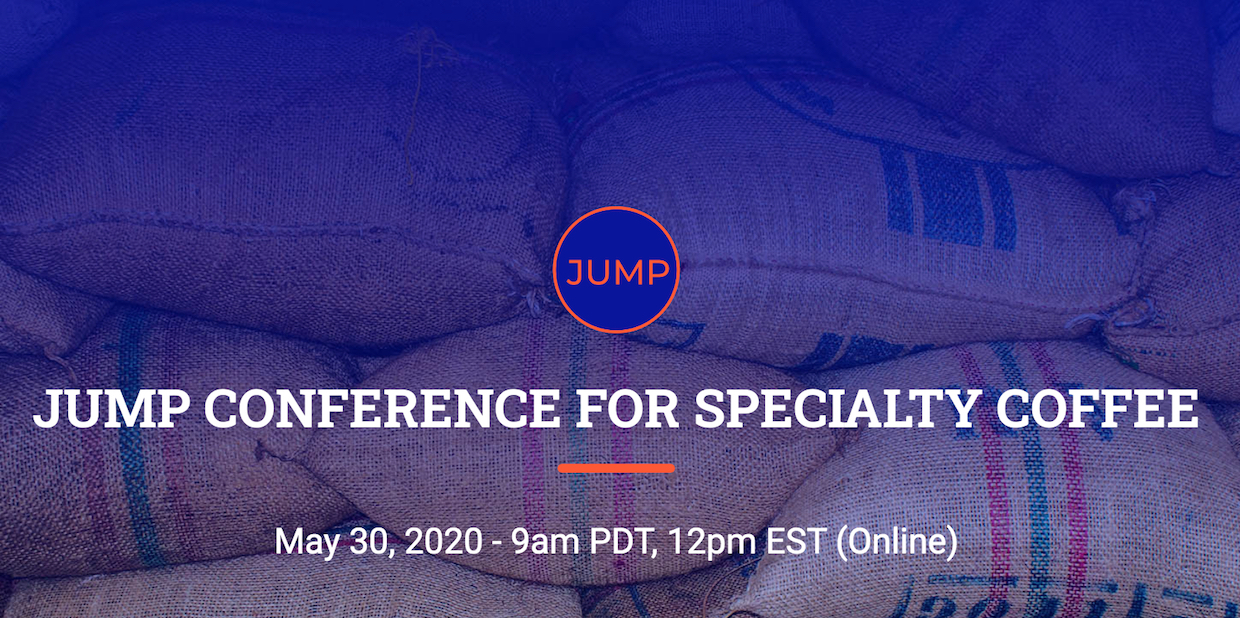 This Saturday, May 30, some 12 coffee experts along with an untold number of guests from all over the world will convene online for the first Jump Conference for Specialty Coffee.
The virtual conference, which is free to attend with registration, notably features voices representing both traditional buyer and traditional seller interests, with representation from Mesoamerica, the Middle East, Asia, North America, Europe and Africa. It will also feature a mid-conference keynote address from Specialty Coffee Association Executive Director Emeritus Ric Rhinehart.
The conference is being organized by a new coffee-farmer-focused organization called We The Origin, which is leveraging technology to help smallholder coffee farmers innovate and reach new markets.
"While noticing the damage being done to the industry with COVID-19, I was surprised to see that there were very little if any events talking about 'life after COVID-19,'" Damian Reed, founder of the Panamanian coffee farm and mill La Buena Tierra and a member of the We The Origin cooperative, told DCN. "It is a time for restructuring for what is termed the 'new normal.' I personally find that phrase daunting. A 'new normal' means that the old normal is no more… This could be an opportunity to really do something about sustainability, transparency and give the industry the shakeup it needs to make it happen."
Reed has been spending much of the past 12 years of building coffee in infrastructure in the highlands of Barreta, Coclé, in Panama, with the first harvest ready for shipment beginning this year — right as COVID-19 hit.
"My project is to rebuild a community where the people are in abject poverty," Reed said. "There is still a long way to go, but we are up and running."
Along those lines, the Jump conference is intended to explore relationships between buyers and sellers that give more of a voice to coffee producers, and smallholder farmers in particular.
Along with Rhinehart and Reed, the notable list of speakers at the event includes 2017 World Cezve/Ibrik Champion Karthikeyan Rajendran of the forthcoming Three Specialty Coffee Roasters in the UAE, Karl Wienhold of Colombian trader Cedro Alto, Perpetue Musinga of Sustainable Growers (Rwanda), We The Origin founder Abbas Alidina, Ezequiel Batista of Barú Black Mountain (Panama), Edgard Bressani of Capricornio Coffees (Brazil), Michael Uhlig of D.Origen Coffee Roasters (Spain), Martin Pollack of Torch Coffee (China), Rodrigo Diaz of Devoción Colombia, and Skip Roeland of importer The Coffee Quest (The Netherlands).
Registration and schedule info is available here.
Nick Brown
Nick Brown is the editor of Daily Coffee News by Roast Magazine. Feedback and story ideas are welcome at publisher (at) dailycoffeenews.com, or see the "About Us" page for contact information.