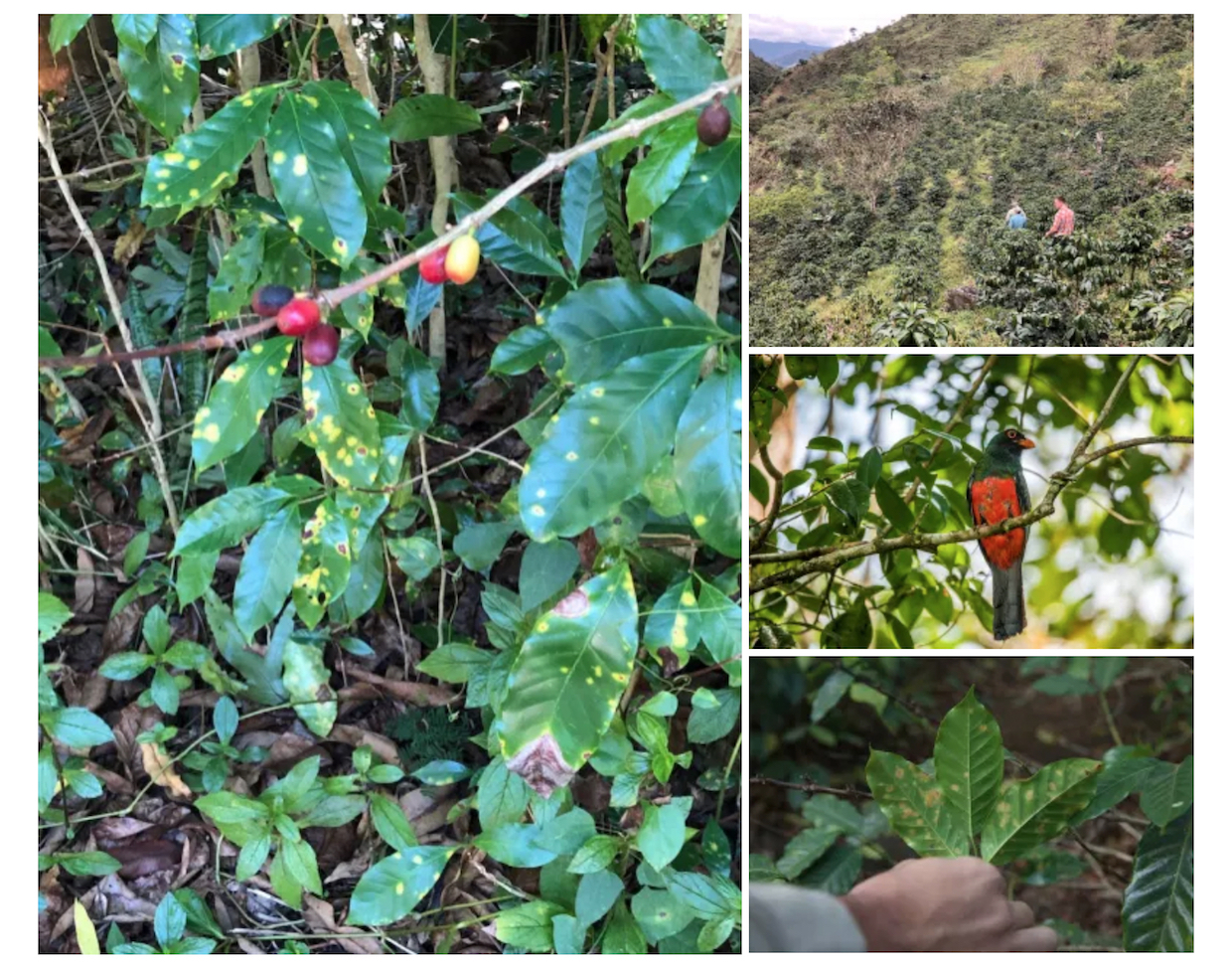 Last year at this time, we declared that "the business of coffee sustainability surged in 2019." You could argue that sustainability throughout the coffee sector took a step backwards in 2020 as actors large and small, public and private, pulled back to protect their own interests and stay afloat by whatever means possible.
You could also argue that one step back is actually five given how far behind the game the world's agricultural and food systems are in terms of combatting climate change, sustainable farming practices, environmental protection and supply chain equity.
You could also argue until you're blue in the face about the very meaning of the word sustainability as it relates to coffee and the coffee industry.
Yet all that arguing doesn't do diddly-squat towards ensuring that coffee will even exist a generation from now, that the people producing it from seed to cup will able to live a dignified life with food to eat and a roof overhead, or that the prevailing practices of coffee production, distribution and consumption aren't in fact contributing factors to the coffee sector's own demise.
With that in mind and without argument, here we present some of coffee's top "sustainability" stories of 2020.
It's worth noting that the list below includes essentially no progressive sustainability news from companies operating from traditional consumer countries such as the United States. This no doubt reflects gaps in our 2020 coverage, but it also reflects the persistent perception that sustainability in coffee ultimately belongs to one end of the supply chain, and not to the industry at large. The COVID-19 pandemic has amplified that reality.
For related 2020 content, look out for our reviews of coffee production-related news and science news.
Rainforest Alliance Unveils Sweeping New Certification Program
Just over three years after leading agricultural certification agencies Rainforest Alliance and UTZ announced plans to merge under the Rainforest Alliance name, the group today unveiled its sweeping new certification program.
USDA Proposes Stricter Regulations for Organic Certification
The United States Department of Agriculture (USDA) is proposing sweeping changes to its Organic certification program regulations that may have a profound impact on the conventional and specialty coffee industries.
How Climate Change May Already Be Affecting Brazil's 2021 Crop
Every year around mid-September, with about 90% of the Brazilian coffee harvest completed, traders, roasters, speculators and financial actors all over the world start to think about projections for the next season.
Ecuador Explores New Specialty Markets with 'Deforestation-Free Coffee'
Before 2011, Vitaliano Merino's regular contact with coffee was a cup in the mornings. He owned a 7-hectare cattle farm in Zamora Chinchipe province, in southeastern Ecuador, where his land was mostly used for grazing. Yet that year, Merino came across something that would dramatically alter his land in the years to come: coffee seeds from a Ministry of Agriculture and Livestock Program.
New Research Highlights the Benefits of Shade-Grown Coffee in Brazil
According to research published earlier this year, Brazil's Southeastern Mountain coffee growing region could see a drastic loss of its viable coffee growing landscapes by the year 2050, due primarily to the rising global temperatures caused by a changing climate.
In Case You Missed It: The ICO's Landmark Coffee Development Report
Among the myriad corporate coffee promotional efforts, retail coffee giveaways and even a #coffeepledge to promote the work of coffee farmers last International Coffee Day (Oct. 1) was a groundbreaking report from the International Coffee Organization (ICO).
ICO Outlines Sector-Wide Participation Amid Ongoing Coffee Price Crisis
The International Coffee Council (ICC) has publicly reaffirmed its commitment to supporting a more sustainable and prosperous global coffee sector with participation from some of the world's largest and most powerful private-sector actors.
Sustainability Champion Angela Pelaez of RGC on Including Farmworkers
As the seed-to-cup narrative typically begins with coffee farmers, it thereby leaves out a critical group of people who make coffee production possible: farmworkers.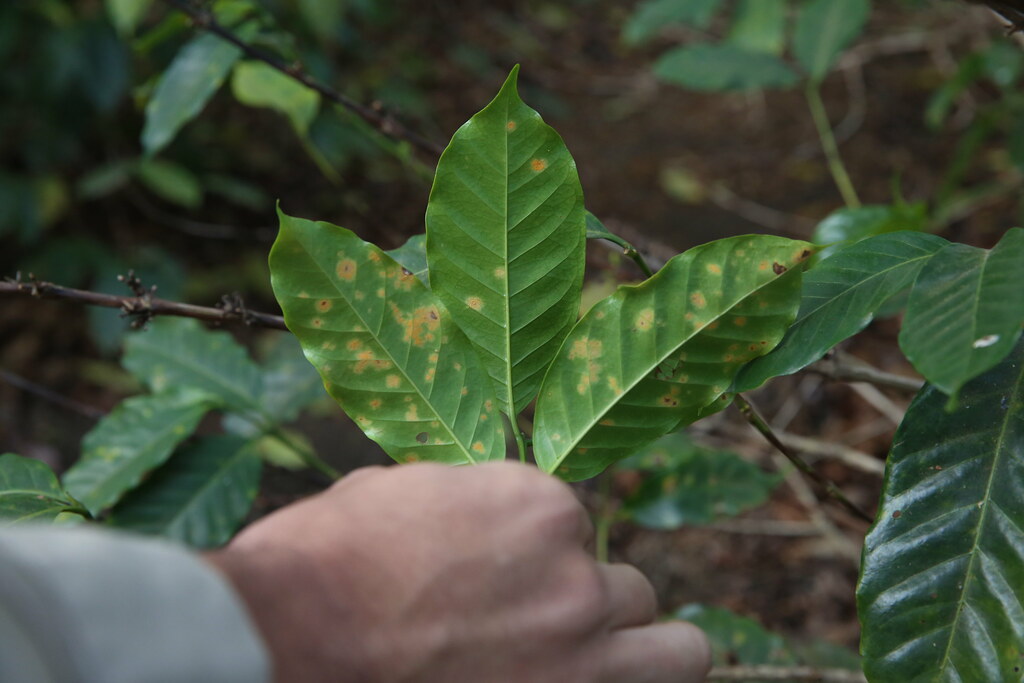 Social Distancing for Coffee Plants: Understanding COVID-19 and Leaf Rust
Before the widespread outbreak of COVID-19 in the United States, I had been reflecting upon what scientists had identified as underlying conditions for the spread of coffee leaf rust, which has proven to take a deadly toll on coffee plants, most recently Latin America.
A Chat with Janina Grabs on the New Book 'Selling Sustainability Short'
Can private certification standards truly bring about more sustainable production practices? This is the question at the center of Dr. Janina Grabs' forthcoming book, Selling Sustainability Short? The Private Governance of Labor and the Environment in the Coffee Sector.
Keurig and Root Capital Announce Supply Chain Project with DFC Loan Guarantee
The nonprofit lender Root Capital and publicly traded coffee and beverage giant Keurig Dr Pepper today announced a partnership to support small-scale agricultural coffee businesses that have been negatively affected by the COVID-19 pandemic.
Coffee Borer Found for First Time on Hawaiian Island of Kauai
Coffee's greatest living pest, the coffee berry borer (CBB), has been discovered for the first time on the Hawaiian island of Kauai, home to the largest coffee farm in the United States.
Coffee Leaf Rust Has Been Discovered in Hawaii
Coffee leaf rust, the highly infectious plant disease that can wipe out coffee crops, has been discovered for the first time in Hawaii, according to state agricultural officials.
Coffee Leaf Rust Spreads to the Big Island of Hawaii
The production-killing plant disease known as coffee leaf rust (CLR) has been discovered on the Big Island of Hawaii, the state's largest coffee-producing island.
A Review of the Sustainability Efforts of 500+ Coffee Companies
According to recently published research, about one third of coffee companies can demonstrate tangible commitments to sustainability; one third are weak or passive participants in sustainability efforts; and the remaining one-third are not self-active in sustainability whatsoever.