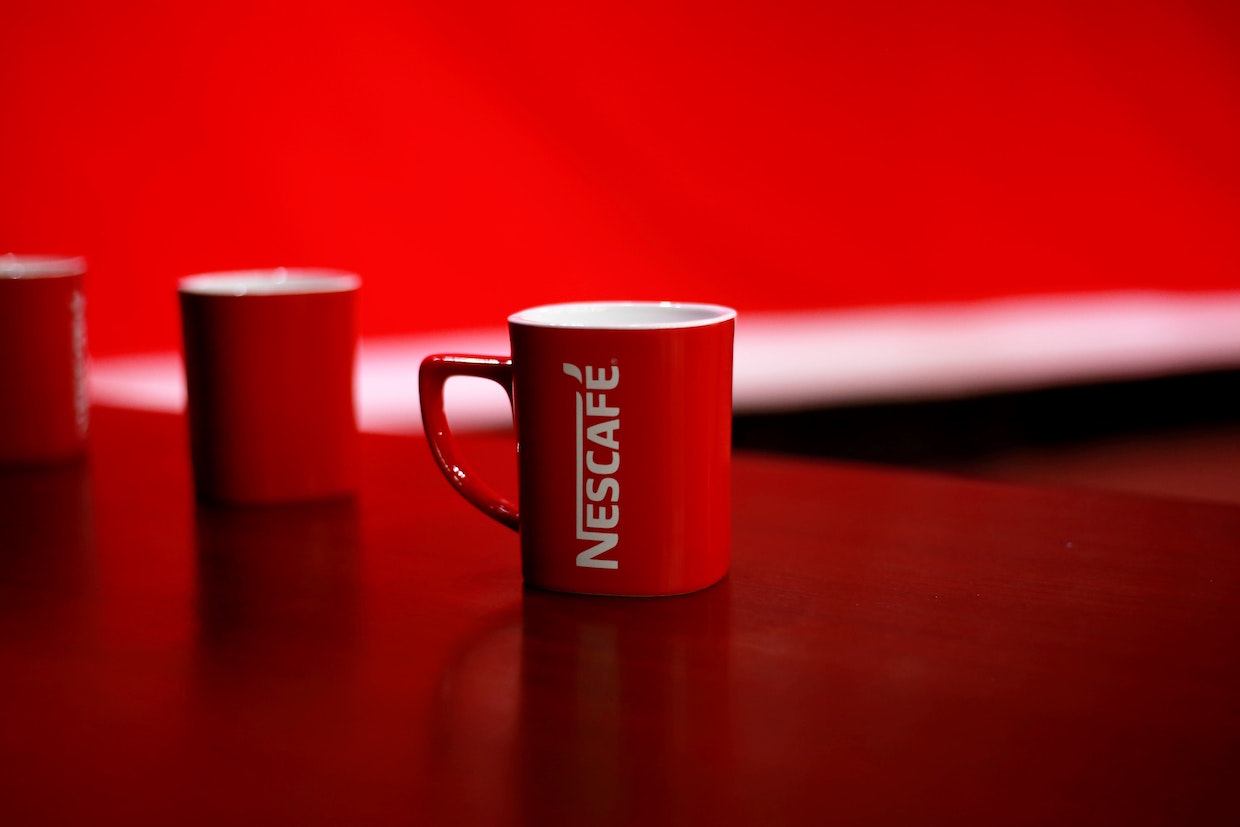 Global food giant Nestlé and its Nescafé coffee business today unveiled broad sustainability ambitions for its supply chain, including "100% responsibly sourced" coffee.
Nestlé Head of Beverages Strategic Business Units Philipp Navratil said the company plans to double its sustainable purchasing and development investment over the coming decade, according to a report this morning from Bloomberg.
Since 2010, that sustainability investment has amounted to some 350 million francs (about USD$395 million), meaning it would reach about USD$790 million if doubled.
A Nestlé spokesperson confirmed the details of the Bloomberg report with DCN, noting that the exact calculation for the coming decade has not yet been made. That person said the ramped up Nescafé-specific investment would be used to: reduce carbon emissions and expand regenerative agriculture; improve social conditions around coffee farms; move towards 100% sustainable packaging; and more.
The Swiss multinational company said in a media release today it will be launching an updated "sustainability roadmap" for Nescafé later this year.
The coffee commitment would be part of an even broader sustainability strategy by Nestlé that includes a commitment to transition to 100% recyclable or reusable packaging by 2025, a commitment to reduce greenhouse gas emissions from its supply chain by 50% by 2030, and reaching net zero carbon emissions by 2050.
For its Nescafé coffee efforts, the company has partnered with third-party certifier the Rainforest Alliance, which last year unveiled a sweeping new certification program of its own following its merger with the entry-level certification agency UTZ.
What Nestlé means by the term "100% responsibly sourced" coffee in reference to its Nescafé business is not entirely clear, although the company said in today's release that such coffee can be traced back to "an identified farmer group" and that it can be "verified or certified by independent organizations."
By comparison, Starbucks said it had achieved nearly 100% "ethically sourced" coffee beginning in 2015.
Nestlé said that currently 75% of its Nescafé coffees, or the equivalent of 649,000 metric tons, are "responsibly sourced." Based on those numbers, that would mean about 216,000 metric tons of coffee — which translates to 216 million kilograms of coffee, or 3.6 million 60-kilo bags — are currently not responsibly sourced.
Last year, Nestlé paid $7.15 billion in a distribution deal that gave it the right to sell Starbucks products. The company in 2019 recorded USD$104 billion in total sales, and sales continued to rise through the first three quarters of 2020, according to shareholder reports. Nestlé-owned Nescafé sibling brand Nespresso has pledged to reach carbon neutrality by 2022.
Nick Brown
Nick Brown is the editor of Daily Coffee News by Roast Magazine.