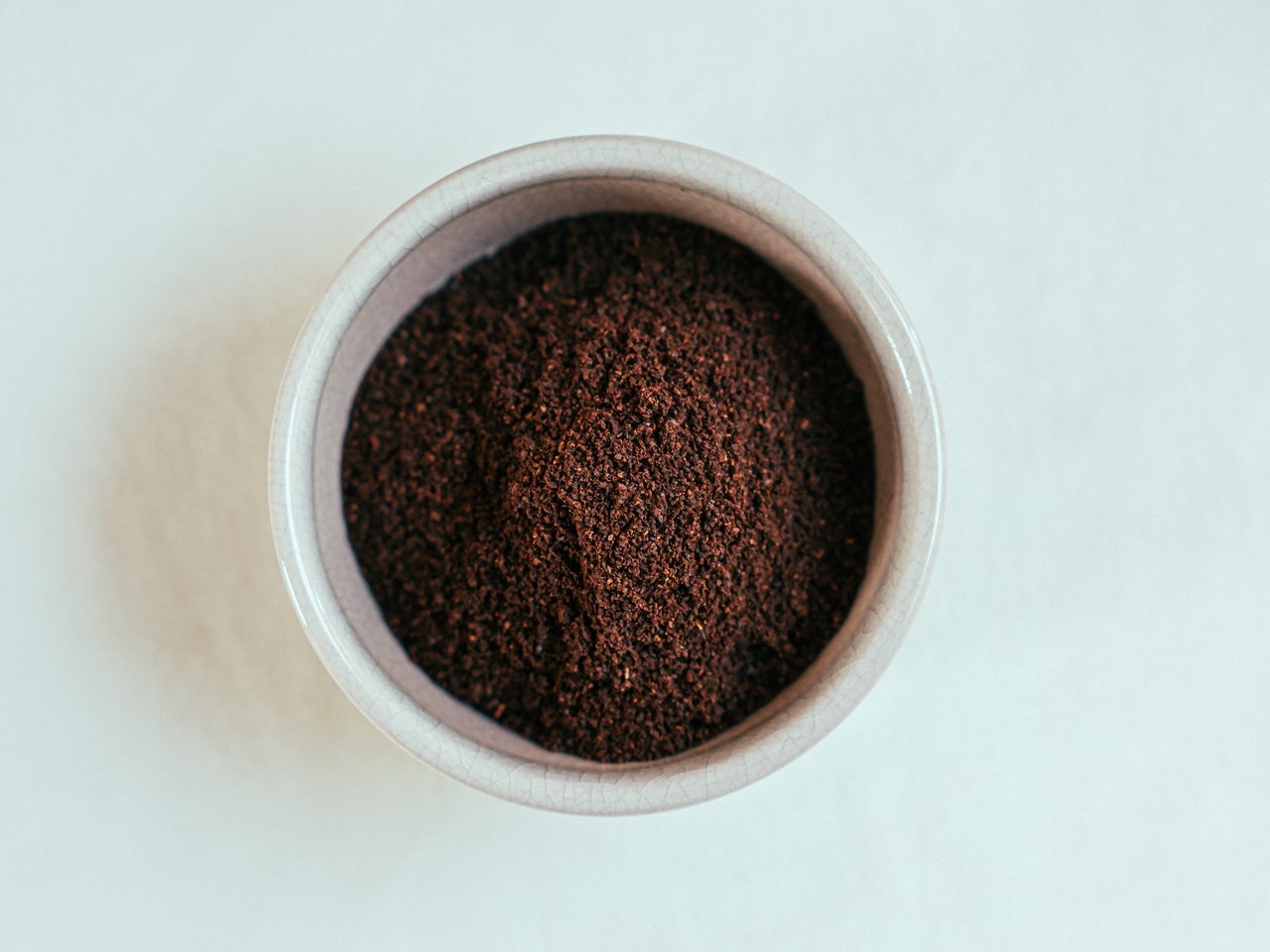 The Third Annual Roast Summit presented by Roast magazine brought together hundreds of coffee professionals online last week for a daylong program of educational seminars.
As many of you may have been busy lugging greens, tweaking profiles or slurping over triangulations, we'd like to present a brief recap of the day's events, as well as videos to watch at your leisure.
Beyond all the hardcore education, Roast Founder and Publisher Connie Blumhardt was pleased to announce the launch the inaugural $5,000 coffee small business grant.
"We've been publishing Roast since 2004," said Blumhardt. "Our success has always been driven by the support of amazing companies and people in the coffee industry. We want to give more back, and to help bring life to projects benefitting our industry that might not get off the ground otherwise."
Click here for the grant application.
Without further ado, here's what went down at the 2022 Roast Summit:
Session 1 – Why Green Grading Matters, with Trish Rothgeb
The opening session featured Trish Rothgeb, the pioneering coffee roaster, co-owner of San Francisco-based Wrecking Ball Coffee Roasters and person credited with coining the term "third wave coffee." Rothgeb was joined in the Q&A portion by coffee trader Dana Foster of Seattle's Atlas Coffee Importers.
Rothgeb noted that many coffee roasters, particularly those whose experience has largely been in the specialty coffee segment, tend not to regularly delve into green coffee defects analysis because much of that work has already been done for them by other quality-assurance actors in the supply stream.
She routinely referenced the "Arabica Green Coffee Defect Handbook," last revised by the Specialty Coffee Association in 2018. At the same time, Rothgeb urged coffee roasters to never too strictly go "by the book" when evaluating their own operations or offerings.
"It's important for us to know that there is nuance… grey areas," Rothgeb said of defects. "There are things that we need to look at a little more critically."
Rothgeb introduced a theme that would be recurring throughout the day: the need for academic research and scientific studies that challenge, refute or confirm the coffee industry's existing practices and presuppositions.
Rothgeb shared the example of a specific coffee place that she has been sourcing coffee from for more than 30 years. Describing the coffees produced there as some of her favorite, Rothgeb said the greens often have a stray kernel of corn.

While such a presence of "foreign matter" represents a class 1 defect that would, by the book definition, take the coffee out of the "specialty" realm, Rothgeb questioned whether one stray kernel of corn should invalidate a lot of coffee in such a way.
Foster from Atlas noted that defects, while real and potentially impactful to coffee quality, are also a reality in the production of any agricultural product. She and Rothgeb urged roasters to consider the broader picture of their supply chains when considering green grading.
Said Foster, "This is maybe somebody's livelihood if I find a rock in my coffee."
Session 2 – Consistency in Roasting with Rob Hoos
For the second session of the day, coffee roaster, author, consultant and recent founder of Iteration.Coffee Rob Hoos explored numerous strategies towards maintaining consistency and repeatability in production roasting. Hoos was joined in the Q&A section by longtime coffee roaster and trader Scott Merle of La Minita Coffee.
"This is something as a production roaster that I always secretly enjoyed," Hoos said of the quest for consistency. 
Hoos moved through a number of key variables affecting consistency, beginning with the arrival of green coffee to the warehouse. He covered factors such as moisture content and density on arrival, screen size variation on arrival, and cupping notes and profile data from the previous samples.
Moving into roasting, the variables seem almost endless, but Hoos suggested establishing and tweaking protocols before the first and in between batches while using all the available tools at roasters' disposals, such as multiple temperature measurement points, profiling software, scales, color meters, density meters and more.
"Use all the data," Hoos said. "Everything you have access to, you should be paying attention to, which does seem overwhelming but it does get easier over time."
Hoos also suggested diligence in recording ambient environmental conditions within the roastery, as well as in recording which exact batches throughout the day led to which specific profiles, since a profile achieved on roast #4 one day may require alterations if it's the first roast the next day.
Merle underscored the importance of recording data, tasting much as possible, and fully taking advantage of quality-control tools.
"You have the equipment," Merle said. "If you've got a color meter, measure the color; don't do it once a week."
Session 3 – Tasting the Roast Curve
In the day's third session, Q Grader and roast master at Virginia-based Caffé Amouri Nicki Amouri led attendees through a fascinating experiment involving profile variations taking place at different stages of the roast, and resulting cupping feedback.
Amouri was joined in the Q&A by Joey Gleason, co-founder of the Buckman Coffee Factory co-roasting facility in Portland, Oregon.
Amouri's experiment involved roasts of the same coffee entered into the same machine at the same charge temp with the same turnaround time, and ending at the same temperature. Amouri then isolated the following variables: shorter vs. longer drying time; shorter vs. longer Maillard time (yellow to first crack); and shorter vs. longer development time.
The results — as expressed through charts showing qualities such as acidity, body, aroma and sweetness, and through verbal notes from professional tasters — found "sweet spots" discovered within each variation.
Amouri urged the roasters in attendance to experiment on their own, and even push the boundaries of their own machines and expectations.
"Be bold and don't be afraid to find the edge; the edge is where you can find the sweet spot," Amouri said. "Taste everything, including mistakes… You might realize that a profile you were avoiding comes out really good." 
Gleason praised Amouri's experiment for its ability to isolate one variable at a time, providing "guideposts" for how to reach certain curves. Gleason also underscored the notion that coffee should first and foremost be tasted, not merely seen.
"As coffee people in general, and as roasters, we get hung up on what the graph looks like," Gleason said. "Taste before you look at the graph." 
Session 4 – Coffee Research Trends
In the day's final session, science-focused roasting expert Juliet Han led guests through an exploration of the nascent but rapidly growing field of institutional coffee research. Han also issued the following challenge to everyone attending the Summit: "Roast like a scientist."
Han, the former head roaster for Blue Bottle Coffee who went on to become lab manager at the University of California, Davis, Coffee Center, was joined in a Q&A segment by renowned roaster, educator and current COO of San Francisco's Linea Caffe Steve Lee.
Naturally, the ongoing work being undertaken by students and researchers at the UC Davis Coffee Center was prominently mentioned in the presentation, as were projects by other United States-based academic institutions such as the University of Oregon, Montana State University, the Columbia Center on Sustainable Investment, the Vanderbilt Institute for Coffee Studies and the Texas A&M Center for Coffee Research & Education. 
Han made an argument for focusing on sensory science and attributes as a primary research focus, particularly as it might be applied to the coffee industry and consumers.
"Why sensory? It's going to be the way to connect the consumer, the industry and the academics all together," Han said. "You may not speak the same language; you may have different definitions; you may have different favorites and biases of what you think is the most delicious coffee; but when you can taste it, that builds the bridge for empathy."
Han also noted that research into roasting science has been sorely missing in academic settings. Said Han, "If there are any big coffee companies out there with some money, please give it to roasting research."
In the Q&A, Steve Lee urged roasters to recognize their own biases and attempt to eliminate them by embracing scientific approaches and methodologies.
Lee also offered some advice given the relative dearth of institutional research on roasting: "You can become your own research facility," he said. "Ask questions. Never lose your curiosity."
[Editor's note: This story has been updated. An earlier version previously misidentified Dana Foster.]
Nick Brown
Nick Brown is the editor of Daily Coffee News by Roast Magazine.