Glitter Cat Brings Back In-Person Bootcamps for 2023 Competition Season
The multifaceted grassroots organization devoted to affecting inclusivity and diversity in coffee Glitter Cat is bringing back in-person bootcamp workshops for the 2023 United States Coffee Championships season. The intensive, all-expenses-paid, three-day workshops with expert instructors will cater to specific competition events in either Portland, Oregon, or Los Angeles in October or November, and applications close Aug. 26. More information plus application materials are available here.
28 Coffees Scoring 87+ Points Heading to First National Yemen Coffee Auction
Nine coffees scoring 89+ points are among 28 finalists identified by a panel of international judges for the inaugural National Yemen Coffee Auction (NYCA), scheduled to take place Wednesday, Aug. 31. See all auction lots here. See our story on the launch of the auction program here. Sample boxes for the 28 finalist coffees are on sale until Thursday, August 18th. To see full details of scores and coffee lots, visit nationalyemencoffeeauction.org.
Russian Rapper and Restaurateur Rebranding Former Starbucks Stores in Russia
According to a report from Reuters and the Instagram feed of Russian rapper Timati, former Starbucks Coffee retail locations in Russia are being rebranded as Stars Coffee, with a new logo boasting a familiar-looking siren's visage and color palette. Starbucks announced an exit strategy from the Russian market in May, citing increased tensions related to Russia's invasion of Ukraine.
Reborn Coffee Closes $7.2 Million Initial Public Offering
Southern California-based coffee roasting company Reborn Coffee — which boasts a proprietary green coffee conditioning process — says it has closed $7.2 million through its initial public offering (IPO). The company says it plans to use net proceeds to open company-owned retail locations, develop a franchise program and for "general corporate purposes."
Julius Meinl to Open 15 Apartment Hotels
As reported by Skift, the family behind the Vienna, Austria-based Julius Meinl coffee roasting and retail brand plans to open at least 15 co-branded apartment hotel properties within the next six years. The plan follows last July's opening of The Julius, a boutique apartment hotel in Prague… Read more at Skift.
Westrock Coffee Reports Increased Net Sales and Decreased Net Losses for Q2
Arkansas-based Westrock Coffee issued its second quarter report this week, noting a net sales increase of 31% from $171.1 million in Q2 of 2021 to $223.4 million in Q2 2022. The company's net loss dropped from $6.1 million to $5.8 million in that same period. Westrock acquired North Carolina-based S&D Coffee & Tea in 2020, and the company unified its brand under the Westrock name last March.
Lost Sock Roasters to Open Popup Inside The Phillips Collection in Washington D.C. 
Washington D.C. area roasting and retail outfit Lost Sock Roasters, whose founders recently shook hands with President Joe Biden as part of a Small Business Administration initiative, will be opening a popup cafe at The Phillips Collection art museum in D.C.. Opening later this month or in early September, the cafe will be open to the public without museum admission.
In Case You Missed It
Here are some of DCN's top stories from the past week…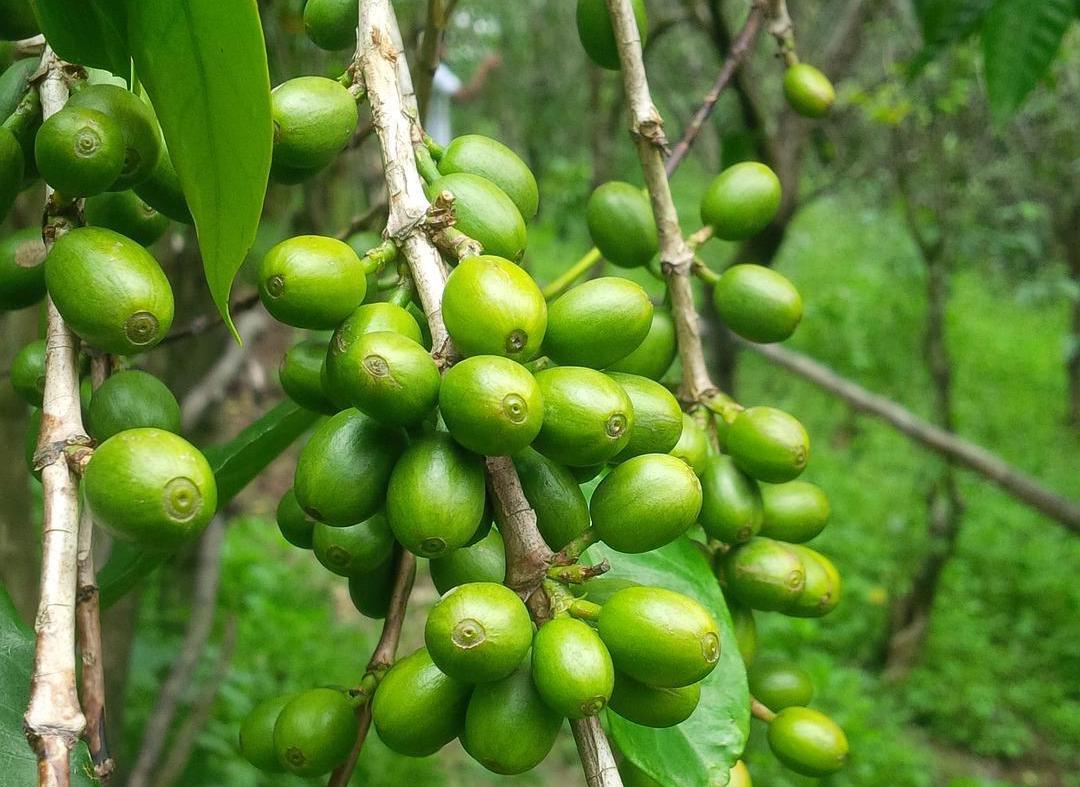 Column: It Is Time to Deconstruct Sustainability in Coffee
There are countless claims, labels, stories, partnerships, press releases and tools/indexes touting sustainability in coffee. Often, these claims surround one or more "things" organizations are doing to promote sustainability. These "things" might be installing solar panels on a roastery roof, facilitating agricultural trainings among farmers, focusing on certifications, donating money towards a school building, or simply repeating the sustainability claims of suppliers.
Yet without concrete definitions and sets of unified practices — or ideally, outcomes — to qualify "sustainable coffee," this massive uptick in sustainability claims has rendered the phrase essentially meaningless… Read more
Austin's Sightseer Coffee Launches with a Vision to Empower Women in Coffee
A new women-owned roasting company in Austin, Texas, called Sightseer Coffee plans to stare down injustices against disadvantaged groups throughout the coffee supply chain through careful sourcing, lovable roasts and unflinching public discussion… Read more
New York's Gimme! Coffee is Now a Worker-Owned Cooperative
Following a series of internal transitions, the progressive Central New York roastery, bakery and cafe business Gimme! Coffee has emerged as a worker-owned cooperative… Read more
Alleging Misconduct, Starbucks Seeks to Halt Union Elections Nationwide
Starbucks has ramped up its anti-union efforts, accusing people within the federal agency tasked with protecting workers' rights of improper conduct and election meddling… Read more
Coffee, Culture and Community Are Co-Stars at Tre Stelle's First Cafe in Dallas
The stars have aligned for specialty coffee in Far North Dallas as Eritrean family-run roasting company Tre Stelle Coffee has opened its first cafe. Traditional Eritrean and Ethiopian baskets hang between artwork from by local artists on the cafe's bright white walls, while the company's Ambex YM-15 roaster is visible throughout the shop… Read more
Influencer-Led Chamberlain Coffee Closes $7 Million Funding Round
After initially launching with Steeped Coffee single-serve packs, the Chamberlain Coffee product lineup has grown exponentially to include a range of single-use and bagged coffee offerings alongside other beverage bases and merchandise… Read more
---
Keep up with all the latest news. Subscribe to DCN's twice-weekly newsletter, which features breaking coffee news, fresh coffee industry job listings and more.