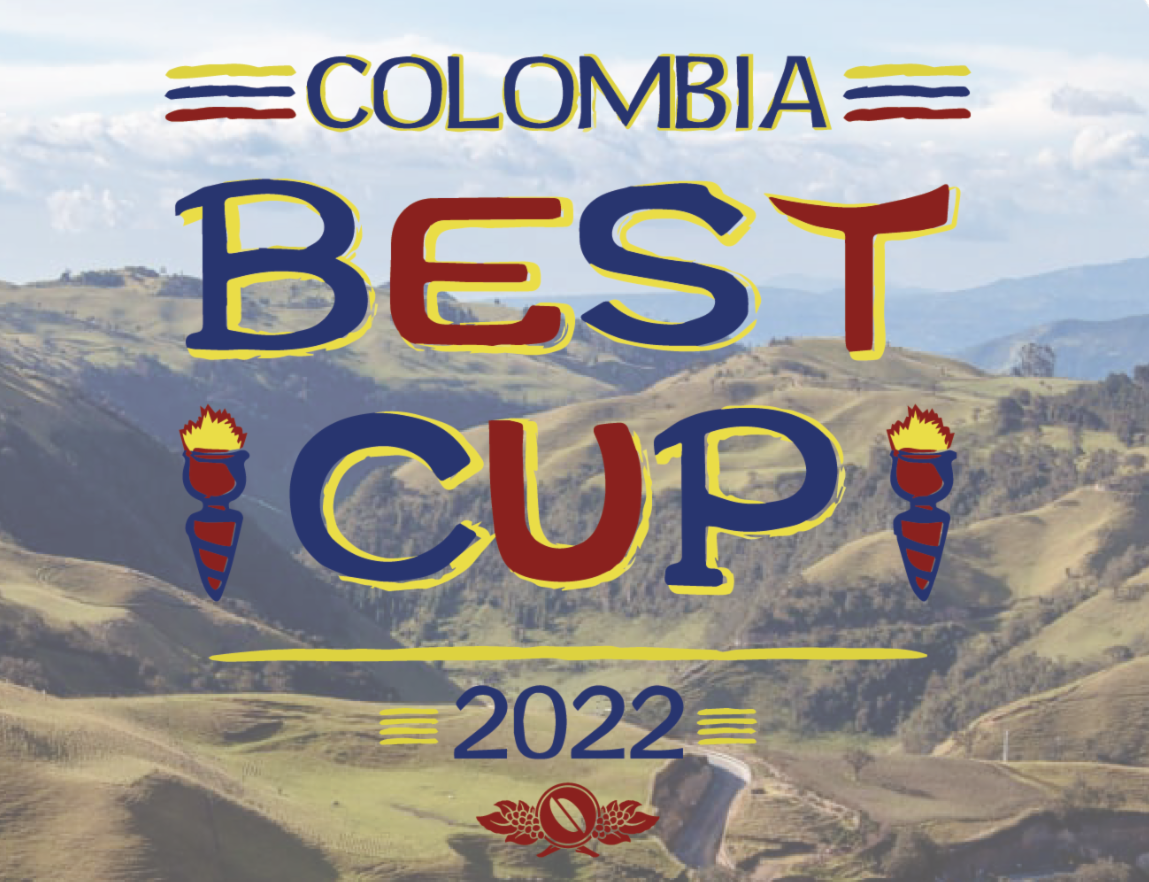 Cafe Imports and Banexport to Host 2022 Colombia Best Cup Competition and Auction
Minneapolis-based green coffee importer Cafe Imports and Colombian coffee development and trading company Banexport are inviting roasters to participate in the 2022 Colombia Best Cup, a regional green coffee competition and in-person auction. The Sept. 18-26 itinerary involving farm visits and cuppings will also include an auction of high-quality, differentiated microlot coffees from the renowned regions of Cauca, Huila, Nariño and Tolima. Guests are responsible for their own flights and certain other expenses. More details can be found here.
SCA Board Names Garfield Kerr 2nd Vice President, Cosimo Libardo  Treasurer
The Specialty Coffee Association Board of Directors has selected two of its 2023-2024 members, Garfield Kerr and Cosimo Libardo, for two officer positions. Garfield Kerr, the founder of Dubai, UAE-based Mokha 1450, will serve as 2nd vice president, while SCAE past president and Nomad Consulting Co-Founder Cosimo Libardo will serve as treasurer beginning in 2023.
Royal Coffee and Ikawa team up for Coffee Connected Event
United States green coffee importer Royal Coffee is teaming up with sample and home roaster maker Ikawa for an event called Coffee Connected. Taking place Thursday, Sept. 22, the live event will be led by Royal's Chris Kornman, the author of the book Green Coffee: A Guide for Roasters and Buyers. Participation is limited to people with access to Ikawa roasters. Program and registration information can be found here.
'Friends'-Themed Central Perk Coffee Launches with Roasted Beans; Cafe Coming
Media giant Warner Bros. and new investment firm CenPer Holdings have announced that the first Central Perk Coffeehouse — a modern-day coffee shop inspired by the his TV show "Friends" — will open in 2023. Warner Bros. has not indicated the location. In the meantime, the groups have also launched a line of roasted, bagged coffees under the Central Perk Coffee name with blends bearing names like "How You Doin?"
Taiwanese Court Finds Barista Coffee Executives Guilty in Robusta Fraud Case
A district court in Taiwan found two executives of the Taiwanese coffee chain Barista Coffee guilty of criminal charges related to the intentional mislabeling of coffee products, according to a report from Focus Taiwan. The court ordered the executives to brief prison sentences that could be fully commuted through fines, while ordering fines worth $605,970 USD, reflecting illegal gains made through the sales of coffee products labeled as 100% arabica, despite having 13%-26% robusta content.
PNG Prime Minister Names World's First Minister of Coffee
Newly re-elected Papua New Guinea (PNG) Prime Minister has James Marape has named what the administration believes is the world's first minister of coffee. Joe Kuli, who hails from the coffee-growing central highlands region, is occupying the role. PNG coffee industry leaders issued new green coffee grading standards for PNG coffees last year.
South Korean Chain Ediya Coffee Opens in Guam with Plans for US Mainland Openings
South Korean coffee giant Ediya Coffee, which has more than 3,000 locations globally, has opened a new store in the U.S. territory of Guam in Micronesia. According to a report from Korea Bizwire, the opening represents the first step in Ediya's future plans for U.S. growth.
Fellow and Morgan Drinks Coffee Team Up for a Fellow Drop
Home coffee equipment maker Fellow is teaming up with reigning United States Barista Champion and social media influencer Morgan Ekroth of Morgan Drinks Coffee for its next scheduled drop. Fellow launched the text-message-based Fellow Drops subscription platform last year. More recently, the equipment company raised $30 million in a Series B funding round.
BruTrek Launches Collabsible Brewer for Outdoor Use
Home coffee gear maker BruTek and its parent company Planetary Design this week launched the BruTrek Collapsible Pour Over coffee maker, designed for outdoor use. When collapsed, the brewer measures 7 inches by 7.5 inches by 0.5 inches, while weighing in at 6.5 ounces.
UK-Based Lingerie and Clothing Brand Pour Moi is Hiring a PSL Reviewer
UK-based fashion brand Pour Moi — known for designing products to fit bodies of all shapes and sizes — is hiring a pumpkin spice latte taster this autumn. According to a job description, the PSL taster will earn a £300 salary plus a drinks budget. Requirements include "a strong enthusiasm for autumn" and a "penchant for pumpkins." See the complete job description here.
In Case You Missed It
Here are some of DCN's top stories from the past week…
How Cooperative Coffees is Leading the Way on Coffee and Climate
The United States green coffee importing organization — whose membership currently includes 23 coffee roasting companies in the United States and Canada — is building on its ambitious Carbon, Climate and Coffee Initiative to reach net-zero carbon production by 2025 while incentivizing biodynamic and organic agricultural practices… Read more
Worker-Owned Slow Bloom Coffee Cooperative Comes Into Its Own in California
Slow Bloom Coffee Cooperative has grown up fast in Redlands, California, following the demise of long-running local coffee company Augie's Coffee. This past spring, the worker-owned coffee cooperative formed mostly by former Augie's employees in late 2020 opened its first brick-and-mortar retail shop under its own name… Read more
One Small Batch at a Time, Fiddlehead Coffee Has Raised $60K+ for Ukraine Relief
Tackling a number of hardships head-on, Rochester, Minnesota-based small-batch roaster Fiddlehead Coffee has thus far sent more than $60,000 from coffee sales and donations to humanitarian support efforts in Ukraine… Read more
UK Barista Champ Josh Tarlo Launches Headstand Coffee Leaf Seltzer
A past UK barista champion is ushering in a new era for coffee leaf tea, launching a canned coffee leaf seltzer called Headstand. The drink brand launched earlier this summer with a 30-calorie, no-sugar-added drink with yuzu juice, ginger extract, chamomile, ginseng, and dried coffee plant leaf extract… Read more
Varia Brewing Launches the VS3 Electric Grinder
Design-forward home coffee equipment company Varia Brewing has launched its first electric grinder, the Varia VS3. The compact and stylish VS3 grinder is built around a set of custom 38-millimeter conical burrs spun at a deliberate 160 RPM inside a die-cast, machined aluminum case… Read more
Beam Me Cup, Scotty; German Scientists Make Cold Brew With Lasers
"My idea though was inspired by the TV series 'The Big Bang Theory' in which the actors irradiate everything possible with a laser. Why not try this with coffee powder?" Dr. Anna Ziefuss of the University of Duisburg-Essen (UDE) told DCN. "Well, from then on, the idea of cold extraction of aroma compounds via pulsed lasers was born, and developed quite fast towards the production of cold brew coffee."… Read more
---
Keep up with all the latest news by subscribing to DCN's twice-weekly newsletter, featuring breaking coffee news, fresh coffee industry job listings and more.