Welcome to DCN's Weekly Coffee News. Keep up with all the latest coffee industry stories and career opportunities by subscribing to DCN's newsletter. Tell our editors about your news here.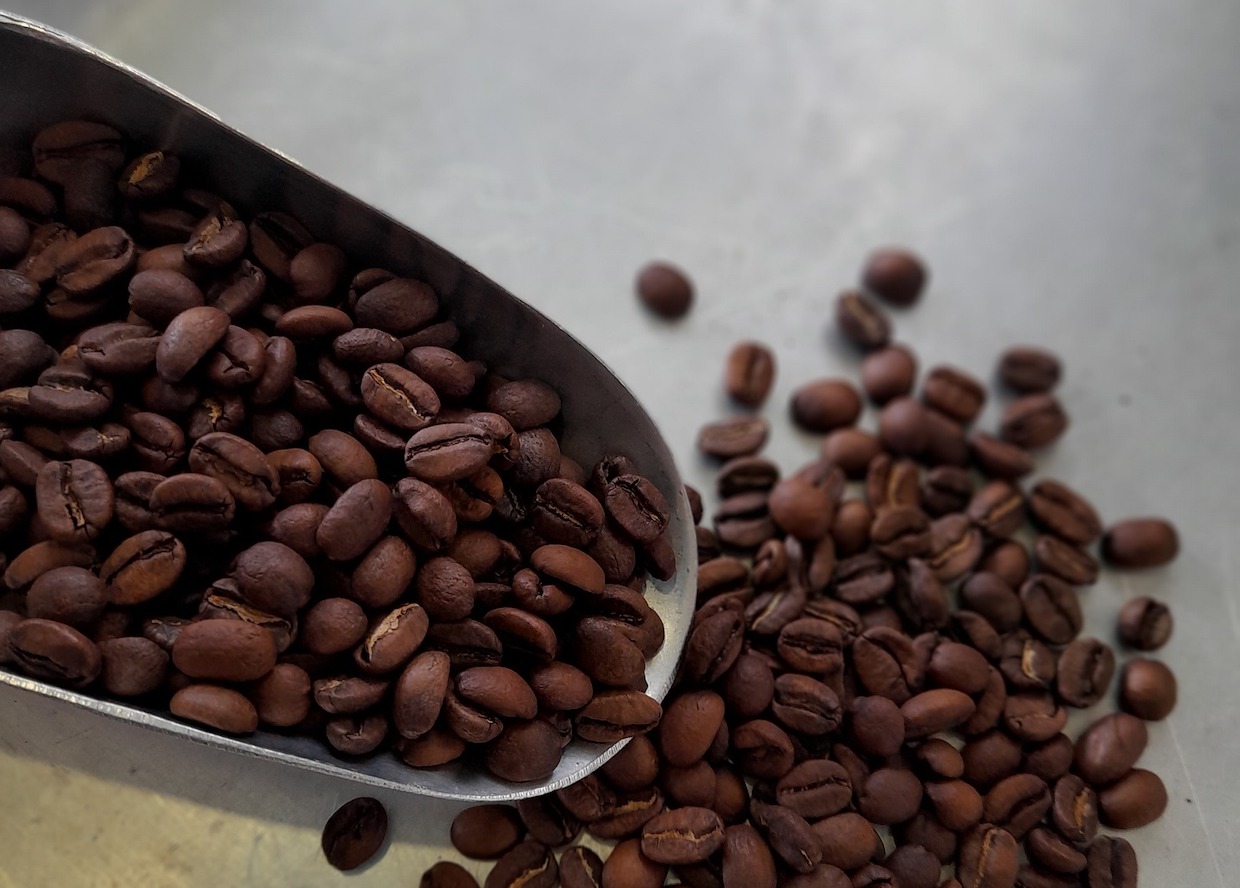 Dean's Beans Becoming Worker-Owned Cooperative
Orange, Massachusetts-based Dean's Beans Organic Coffee Company is transitioning into a worker-owned cooperative in conjunction with the retirement of its dynamic owner, Dean Cycon. The certified B Corporation, and three-time Macro Roaster of the Year finalist will celebrate 30 years in business next month. Cycon plans to lend his expertise to the cooperative's new governing board, according to an announcement from the company.
Coffee Coalition for Racial Equity Seeks Executive Director
The Coffee Coalition for Racial Equity is seeking an executive director with strong management and leadership skills. The CCRE was formed in 2020 to promote racial equity and diversity in the United States coffee industry through partnerships and programs, such as the NKG Partnership to Advance Coffee Equity (NKG PACE) program.
Anti-Capitalist Anarchist Cafe to Close May 30
After less than a year in business, Toronto cafe The Anarchist is closing at the end of this month. On the company's website, owner Gabriel Sime-Fewer wrote: "Unfortunately, the lack of generational wealth/seed capital from ethically bankrupt sources left me unable to weather the quiet winter season, or to grow in the ways needed to be sustainable longer-term." The cafe maintained a pay-what-you-can model for its drip coffee.
Southern Grounds Taps Firehouse Subs Executive for Franchise Growth
Florida-based specialty coffee chain Southern Grounds has tapped former Firehouse Subs Franchise Development VP Greg Delks to help lead its recently announced franchise growth plans. Southern Grounds currently has three company-operated locations in Northeast Florida and one at the Jacksonville International Airport, with more expected this year in the Jacksonville area. Franchising plans are underway in Georgia, North Carolina, South Carolina, Louisiana, Tennessee, Virginia, Texas, Alabama, Kentucky, Maryland and Mississippi.
Costa Coffee Selects GEP for Inventory Software
UK-based coffee giant Costa Coffee, the world's second largest coffee chain by store volume, has selected GEP Software to transform its source-to-contract procurement process. Clark, New Jersey-based GEP provides numerous digital supply chain solutions.
Westrock Coffee Launching Energy Refreshers Line
Arkansas-based business-to-business coffee company Westrock Coffee is launching a new "Energy Refresher" line, which will be unveiled at the National Restaurant Association Show this weekend in Chicago. The Energy Refresher platform will offer green-tea based solutions with taurine, ginseng, B-vitamins, and 100 milligrams of caffeine per 8-ounce serving to the retail and restaurant sector. Westrock recently acquired Bixby Roasting Co.
Robusta Coffee Hits 12-Year High on C Market
Robusta coffee has hit a 12-year high on the commodities market as producers in Brazil and Indonesia experienced lower volumes while Vietnam saw increased stockpiles, according to a Reuters report.
Atomic Coffee Roasters, New England Bike Group Work in Tandem on New Blend
Massachusetts-based Atomic Coffee Roasters has teamed up with the New England Mountain Bike Association (NEMBA) on a new blend to celebrate and support mountain biking in the Northeast. "Singletrack" is a medium-roast with coffees from Ethiopia, Guatemala, and Honduras. Atomic Coffee Roasters is based in Peabody, with an additional cafe in Beverly.
Switzerland Ratifies International Coffee Agreement
Switzerland has become the first country to ratify the International Coffee Agreement 2022. The agreement, which was updated last year with a stated focus on private-sector participation, brings together coffee-producing and coffee-consuming countries working to create a more sustainable global coffee sector.
Fellow Launches New Tumbler For Cold Beverages
Specialty coffee equipment company Fellow has launched a new tumbler for summer. The Carter Cold Tumbler is spill-resistant and has a double-wall vacuum to keep liquids cold for 18 hours. The new cup is $35 and available in six colors. The San Francisco-based company also recently launched the Opus conical burr grinder.
In Case You Missed It
Here are some of DCN's top stories from the past week…
Hublot and Nespresso Made a $24,100 Watch with Coffee Things In It
Swiss watchmaker Hublot has teamed up with Swiss single-use coffee pod giant Nespresso to introduce a limited-edition luxury-priced watch with some materials derived from coffee grounds and package materials… Read more
8th Colombia 'Land of Diversity' Coffee Auction Breaks Price Records
The eighth annual Colombia Tierra de Diversidad (Land of Diversity) green coffee auction resulted an average price of US$22.77 per pound while one winning lot earned more than $120 per pound… Read more
In St. Louis, Blueprint Coffee Addresses the US Gun Violence Epidemic
Blueprint Coffee was entering its second year of business in St. Louis, Missouri, when unarmed teenager Michael Brown was shot and killed by a police officer in Ferguson, just a few miles from the Blueprint cafe… Read more
Leona Lewis' Coffee and Plants Blooms in Studio City, LA
The retail combination of coffee and plants has come alive yet again in the Studio City neighborhood of Los Angeles, this time with the backing of acclaimed British singer and philanthropist Leona Lewis… Read more
Poursteady Launches the Boiler-Free PS2 Pourover Machine
The makers of the groundbreaking Poursteady automated single-cup pourover machines have launched the smaller-footprint Poursteady PS2… Read more
Quality is Current at ContempoRoast in Southwest Ohio
The specialty coffee scene in the the Centerville, Ohio, has been brought right up to date by ContempoRoast Coffee & Roastery, whose in-house roasting operation just went live… Read more
Swiss Startup Pinecone Drops its First Two Grinders: Foxtail and Pinion
A new Swiss company called Pinecone recently brought forth its first two grinders: the Foxtail commercial grinder and the Pinion home grinder… Read more