Welcome to DCN's Weekly Coffee News. Keep up with all the latest coffee industry stories and career opportunities by subscribing to DCN's newsletter. Tell our editors about your news here.
Nano 7 Maker Kaffelogic Names Showroom Coffee U.S./Mexico Distributor
Kaffelogic, the New Zealand-based maker of the Nano 7 coffee roaster, has named Brooklyn, New York-based Showroom Coffee as its exclusive distributor for the United States and Mexico. Launched in 2020, Showroom Coffee is the e-commerce subsidiary of Crop to Cup Coffee Importers.
FNC CEO to EU Buyers: We Want Profitability, Not Charity
Germán Bahamón, the CEO of the Colombian Coffee Growers Federation (FNC), made an impassioned plea in front of representatives of some of the world's largest green coffee traders last week, according to an FNC announcement. "We don't want charity; we want profitability,' Bahamón told a group at the Swiss Coffee Traders Association Forum in late September.
Cafe Imports' Surprising 'Pink Bourbon' Variety Findings
Ian Fretheim, the director of sensory analysis for Minneapolis-based green coffee company Cafe Imports, last week penned a fascinating piece on the results of in-house and independent lab testing of Colombian coffee varieties known as Pink Bourbon. What did they find? The results may shock you.
Report: Snoop Pulls Out of Cold Brew Startup INDOxyz
Page Six reported this week that rapper and entrepreneur Snoop Dogg is no longer part of INDOxyz, the Indonesia-focused cold brew brand that he launched with fellow entrepreneur Michael Riady in March. The lifestyle brand, which now prominently features surfing and bikini imagery but not Snoop's visage, announced last week via Instagram that it was launching business group focused on hotels.
'Fusion of Worlds' Within Nestlé Universe Results in Coffee Pods
Single-use pod giant Nespresso and roaster-retailer Blue Bottle Coffee have collaborated to launch a new Blue Bottle pod for Nespresso Vertuo machines. A Nespresso press release described the collaboration as "an unlikely one," adding that it resulted from "a fusion of worlds that was discovered by curiosity." Nespresso and Blue Bottle are both owned by multinational food giant Nestlé.
Food Tech Startup Atomo Launches 'Beanless Espresso'
Seattle-based food tech startup Atomo Coffee has launched what it is calling the world's "first beanless espresso," a one-pound bag of largely natural ingredients, including caffeine, that have been engineered to taste like coffee without any coffee beans. The company, which has raised more than $50 million through multiple funding rounds, centers its marketing pitch on the idea that "beanless coffee" is more environmentally sustainable than coffee produced from coffee trees.
Onyx Coffee Lab Launching $175 Coffee Advent Calendar
Arkansas-based Onyx Coffee Lab launched pre-order sales of its perennially popular coffee advent calendar. Selling for $175, the calendar includes 24 different bags of coffees, each with enough to brew about 24 ounces of filter coffee.
UK Coffee Week Returns Oct. 16-22
A weeklong fundraising effort to benefit the Project Waterfall initiative, UK Coffee Week is returning Oct. 16-22. According to organizers the Allegra Foundation, a charitable offshoot of London-based Allegra Group, more than 450 coffee businesses are participating with specials and fundraisers.
Concordia Unveils Updated Ascent Touch Super-Automatic Brewer
Middleby-owned commercial equipment brand Concordia Beverage Systems has introduced an updated model of its Ascent Touch grinding-and-brew machine. Unveiled at the recent NACS Expo in Atlanta, the machine includes four different grinders and a self-cleaning function.
LDC and Instana Open Freeze-Dried Coffee Factory in Vietnam
Agricultural trading giant Louis Dreyfus Company (LDC) and Polish soluble (instant) coffee packaging company Instanta last week inaugurated ILD Coffee Vietnam, a freeze-dried instant coffee factory in Binh Duong province, Vietnam.
New from CoffeeIndustryJobs.com
In Case You Missed It
Here are some of DCN's top stories from the past week…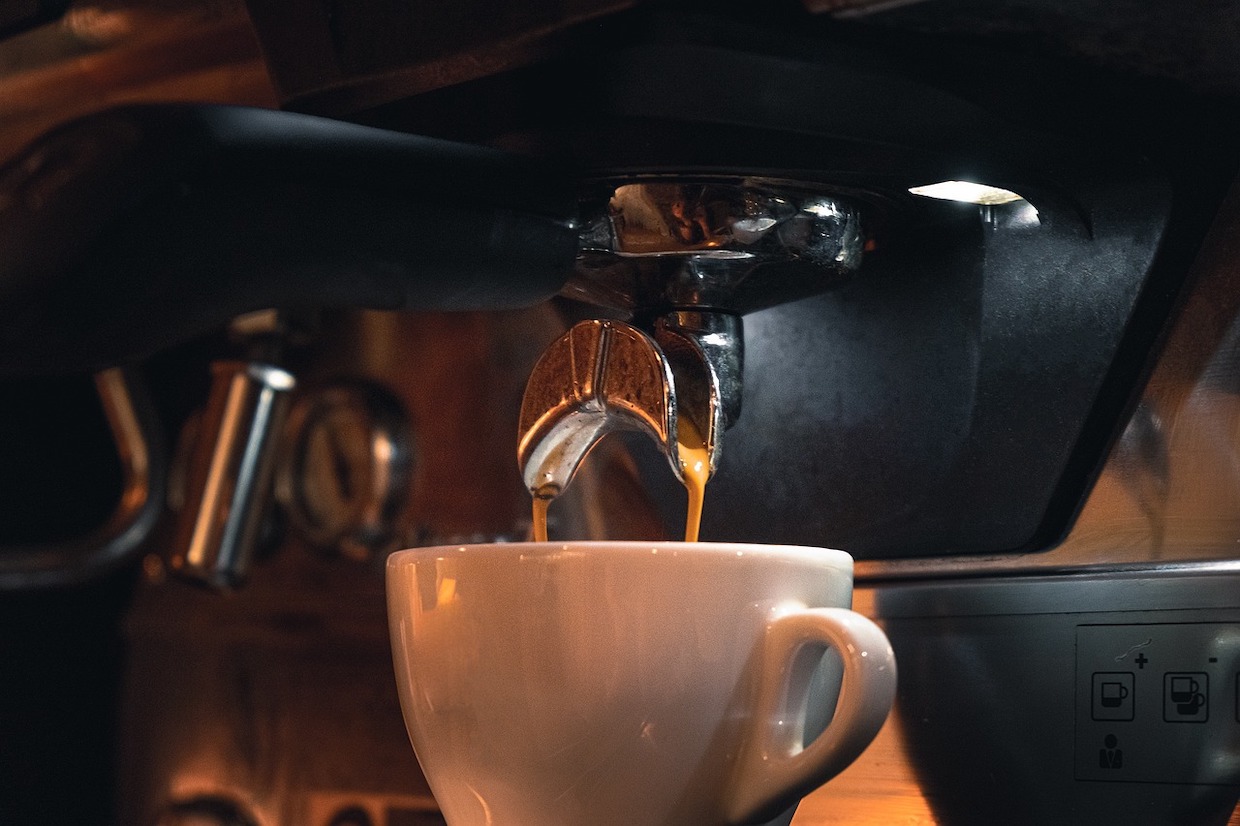 Go Fund Bean Makes Leadership Change Following Financial Investigation
Following an in-house financial investigation, United States-based nonprofit Go Fund Bean has named a new executive director…
Starbucks' Pay Hikes to Non-Unionized Workers Violated Labor Laws, Judge Rules
A federal Administrative Law Judge (ALJ) ruled that Starbucks Coffee Company violated federal labor laws when it improved wages and benefits for tens of thousands of its employees throughout the United States last year…
Atlanta's Portrait Coffee Sharpens Its Focus with Cafe Opening
On the ground floor of the historic Lottie Watkins Building in Atlanta's West End neighborhood sits the long-awaited retail cafe of Portrait Coffee…
Whole Foods Rebrands House Coffee Line, Drops Allegro Name
Amazon subsidiary Whole Foods Market this week introduced a rebranding to its core in-house bagged coffee lineup, moving away from the Allegro Coffee name in favor of the Whole Foods name…
Dialed Coffee Services Answers the Call in West Michigan
A new coffee equipment sales and service company called Dialed Coffee Services recently launched in West Michigan…
Third Way Coffee House is a Second Home for Roasters in Columbus, Ohio
A driveway is the newest way for customers to approach Columbus, Ohio's Third Way Coffee House, which recently moved across West Broad Street from its original location…
GCP and ICO Renew Multi-Stakeholder Sustainability Partnership
The International Coffee Association (ICO) and the Global Coffee Platform (GCP) renewed their vows to the global coffee sector today at the World Coffee Conference in India…