While online subscription models for sales of roasted coffee have become standard offerings in recent years, it has also always been true that coffee-selling businesses are also consumers in their own right. Espresso machines, as one example, consume certain products — baskets, gaskets, screens and screws among them — with regularity.
Caffewerks has connected these dots. The Seattle-based aftermarket parts, accessories and tools manufacturer for the coffee industry is launching a business-to-business subscription model of its own this month for a Quarterly Preventative Maintenance Kit.
Packaged neatly in a colorfully labeled can, the Caffewerks Preventative Maintenance kit includes one portafilter basket, one silicon brew group gasket, a brew group shower screen — all designed and manufactured by CW — plus the screw that holds the screen in place. Kits are available to fit La Marzocco, Slayer, Synesso and Mavam machines, as well as E61 model groupheads adopted by myriad other manufacturers.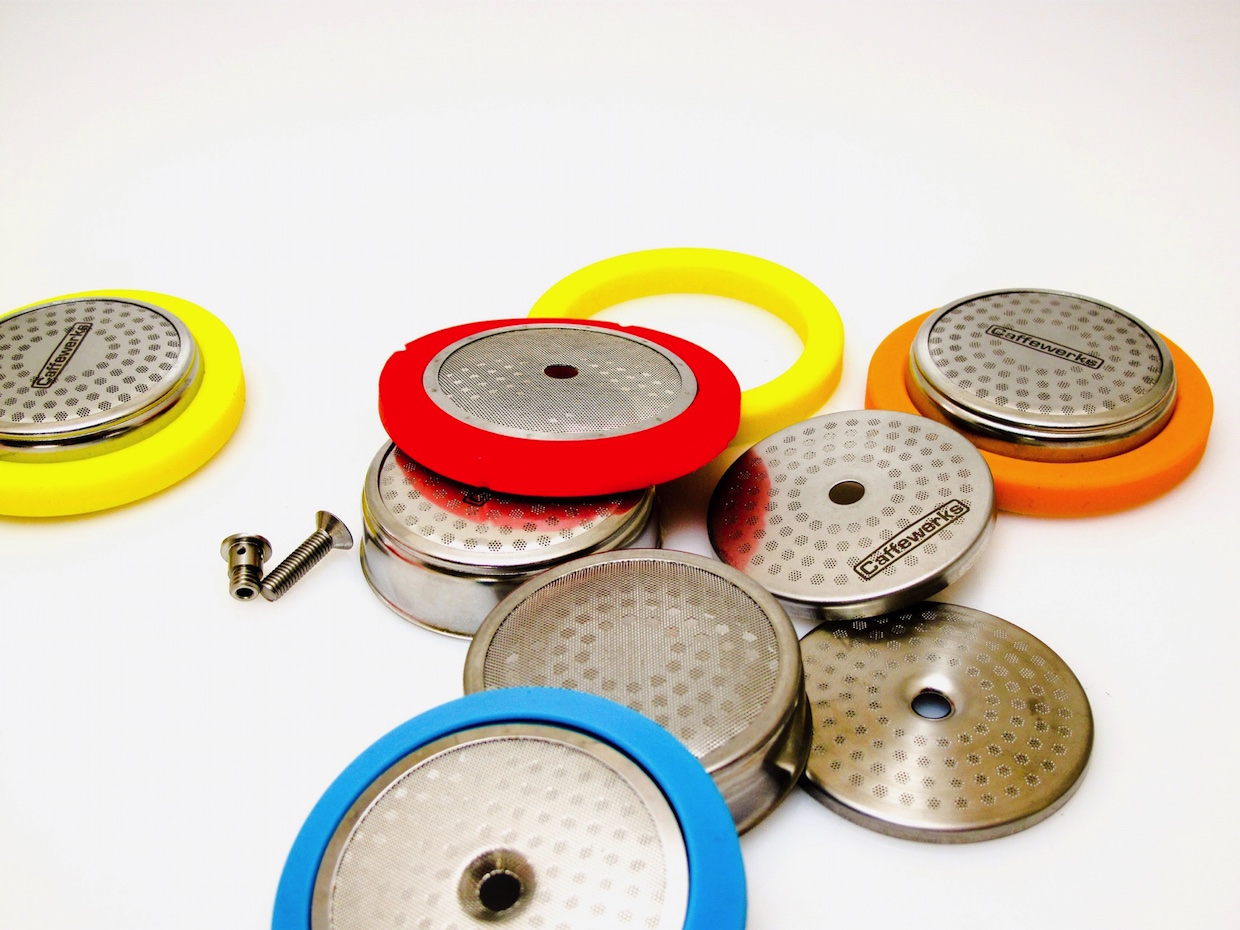 "We live busy lives, especially cafe owners," Caffewerks' Sara Ziniewicz Michelman told Daily Coffee News. Ziniewicz Michelman is half of Caffewerks' staff of two, the other half being her father, Terry Ziniewicz. The two also work together at Mavam Espresso, where Ziniewicz Michelman is operations manager.
"Having your preventive maintenance be a subscription service allows for you to care for your equipment in a timely fashion so you don't have bigger issues down the road," said Ziniewicz Michelman. "We want to help take one thing off your busy schedule and make a long-lasting impact on the care of your equipment."
Ziniewicz Michelman said the plan is to roll out the subscription service Nov. 1 with its own website. The price structure will range between $20 to $40 for product options. Kits will be sold a la carte or as part of annual subscriptions, which will be paid for once a year and shipped quarterly. The company will promote the subscription on social media in the weeks before the launch, including with a contest that awards subscription giveaways.
Said Ziniewicz Michelman, "We believe quarterly maintenance is the bare minimum of preventive maintenance services that should be done."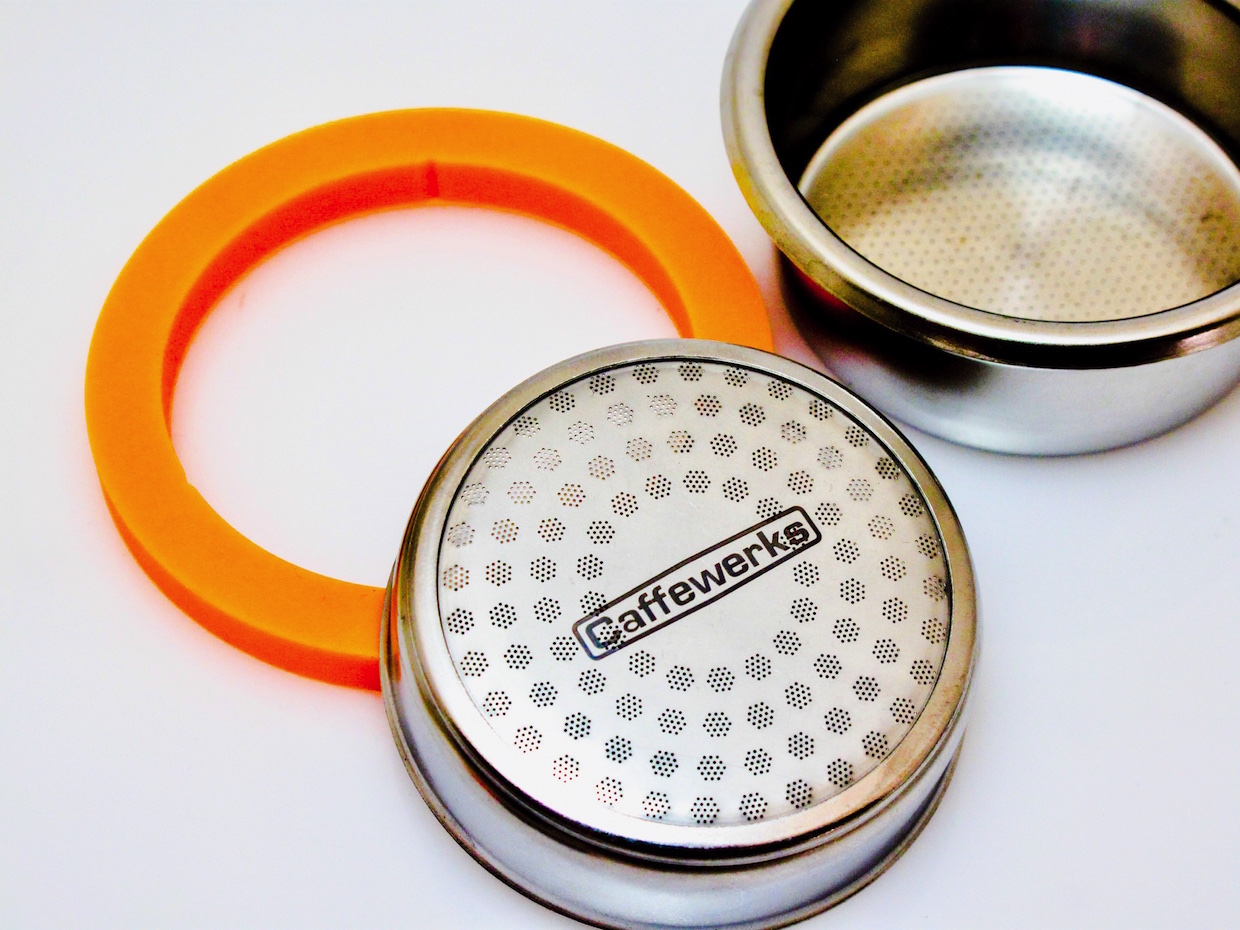 Meanwhile, the other half of the Caffewerks team is looking forward to some new moves on the Mavam front. Product engineer and designer Terry Ziniewicz, who co-founded the Espresso Parts company in 1993 and sold it two decades later, established Caffewerks initially as a consulting company. Caffewerks has since gotten into developing its own products, and Ziniewicz continues to keep busy with the Mavam under-counter espresso machine system.
Ziniewicz told DCN that Mavam has been experiencing continued growth, particularly since the three-group iteration launched at SCA last year and has now entered full-steam into production.
"That's become quite the game-changer for us," said Ziniewicz, adding that that company's latest focus is on its standalone steam units. "We've found a whole other niche in [standalone steam], with regards to chocolate companies and tea companies that like to have access to steam."
The Seattleite industry veteran takes particular pride in the Emerald City's exploding espresso equipment scene in recent years.
"It's fun and it's a proud moment in my time in coffee to see that there's three manufacturers of espresso equipment in Seattle," said Ziniewicz. "We're literally changing how things have been for years and years and years — Synesso, Slayer, Mavam, and then Modbar over in Indiana. That's incredible. That's something I would've never anticipated."
Ziniewicz said he intends to eventually step away from Mavam in order to continue to innovate and investigate other avenues of technology within with coffee industry. While keeping his cards close to the vest for now, Ziniewicz did admit at an unrelated point in conversation with DCN that grinders have long been an area of obsession in his spare time.
"There was a corner of my shop that became the bane of my existence — the grinder corner," said Ziniewicz, who admires the functionality of the EtzMax, is fascinated by the trending use of bulk grinders for espresso, and yet is most partial to the Mythos One. The latter grinder modeled traveled alongside the Mavam in a teardrop trailer Ziniewicz recently towed coast to coast for a Mavam roadtrip US tour.
Still, Ziniewicz doesn't think grinder perfection exists quite yet, nor does he claim to have any silver bullets. Of his grinder obsession, Ziniewicz said, "I was just trying to solve problems in grinders. For every one problem I solved, I created ten more."
Howard Bryman
Howard Bryman is the associate editor of Daily Coffee News by Roast Magazine. He is based in Portland, Oregon.