The Rainforest Alliance issued a public statement addressing the catastrophic forest fires that have been ravaging the Amazon rainforest. The environmental nonprofit lays blame partly on global warming, but mostly on farmers, ranchers and industrialists clearing land to expand agriculture, beef production, logging, mining and other pursuits:
Protecting the Amazon, like any forest, is only as successful as the efforts of all those who touch the forest in any way. Businesses, local and indigenous communities, NGOs, civil society, and governments must work toward the common goal of protecting the Amazon. Policy makers must create and enforce effective regulations and incentives to prevent deforestation, foster the reforestation of degraded lands, and support the sustainable management of standing forests in the fight against climate change.

As a result of our broad network of partners across the public and private sectors, we are working on a multifaceted response to this crisis. This includes intensifying our ongoing advisory work with multi-national companies seeking to eliminate deforestation from their supply chains, the advancement of the Accountability Framework Initiative to provide a roadmap and concrete benchmarks for those companies, and calling for regulation within the EU and other policy arenas to ensure people, nature, and business can advance effective sustainability solutions. These, along with financial support for frontline groups fighting deforestation in the Brazilian Amazon, are all measures that the Rainforest Alliance is taking in response to the crisis.
A peace accord between the government of Mozambique and the Renamo rebels has cleared the way for increased coffee production there, benefiting both farmers and the shade-providing rainforest. Matthew Jordan, associate director of the Agricultural Livelihoods Program of Gorongosa National Park, told Canadian news outlet CTV that plans include 300,000 new trees to be planted annually for the next 10 years:
"With peace we will have a quantum jump in our production," said Jordan, gesturing to a plot of seedlings in bags about to be planted. "This will put Gorongosa coffee on the map. Our famers will get paid fair prices, premium prices for their shade-grown crop."

There are more than 800 Renamo rebels in three armed camps at the top of Mount Gorongosa. Their presence restricted the expansion of coffee and other agriculture. But the promise of earning ready cash from coffee may entice many of them to give up their weapons and start tending shrubs, say park officials. The processing of the coffee beans could create seasonal employment for thousands of local residents, said Jordan.
Apparently no such peace has been declared between Portland's Ristretto Roasters and those offended by public statements made earlier this year by the owner's wife and former Ristretto manager, author Nancy Rommelmann. The coffee company lost a number of grocery and wholesale accounts, and as of this week shuttered a second out of its four retail locations since the controversy started. The Willamette Week had more:
The coffee chain became engulfed in controversy earlier this year after author Nancy Rommelmann, the founder's wife and onetime manager of the businesses, started a vlog called #MeNeither, which criticizes women in the #MeToo movement. Shortly after a backlash erupted in January, Ristretto closed its location in Northwest Portland.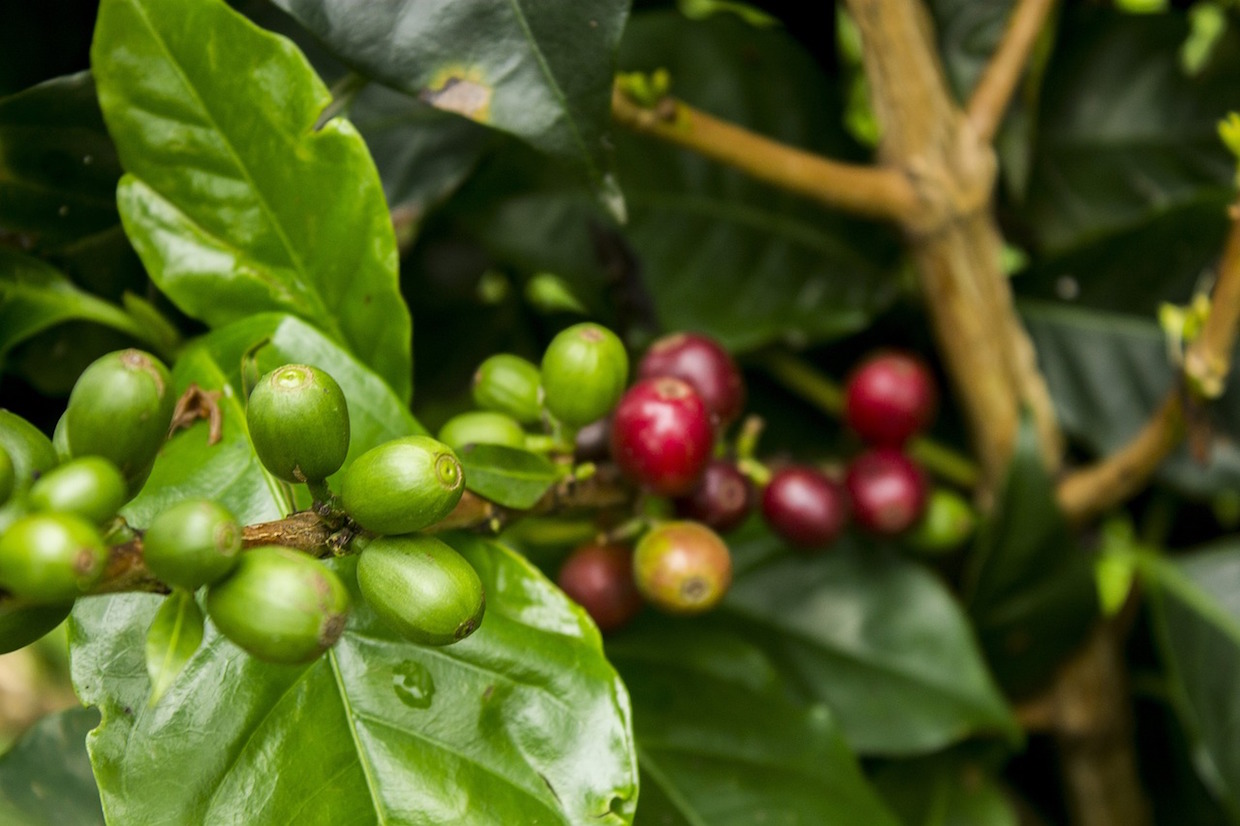 According to a report in Al Jazeera this week, farmers in Indonesia say they will go bankrupt if an eight-year lull in coffee prices doesn't turn around soon. This is despite an uptick in local demand for beans at all levels of quality, from Robusta for instant coffee to specialty-grade beans prepared by third-wave-style roasteries and cafes. Muelyono Susilo of Indonesia Exporters Coffee Association had this to say:
The local market can absorb a large amount of domestically grown coffee. Only 30% of coffee grown here was exported, but if the price of coffee keeps dropping, farmers will stop planting coffee, and that would be a huge loss for everyone."
Ohio-based Crimson Cup Coffee & Tea's second annual Coffee ColLab event is happening this Saturday, Aug. 31, from 5 p.m. to 10 p.m. at the company's "Innovation Lab" in Columbus. The Roast magazine 2016 Roaster of the Year said in a press release that the event will include educational session, a panel discussion, roaster showcase, latte art throwdown and more:
The event also will include some of the newest coffee equipment for café and home use. Third Wave Water will present its new Tethys unit, Modbar will show off its New Modbar AV unit and La Marzocco Home will exhibit its Linea Mini Espresso Machine.

Crimson Cup will run a simplified cafe the majority of the event, offering free espresso-based drinks and pour-overs of direct trade Peruvian coffees. Joshua Gandee, beverage manager for Watershed Distillery, will serve complimentary non-alcoholic cocktails from its "Yard Sale" menu.
In response to what Irish news and media website Fora has described as a national barista shortage, a new bean-to-cup barista training program called called the Irish Barista School has launched in Dublin, Ireland. New skilled workers are in constant demand as specialty coffee shops proliferate and the predominantly young workforce see high rates of turnover, according to Fora source Karl Purdy, founder of Dublin coffee shop chain Coffeeangel:
"If we can get 12 or 18 months out of someone, I think we've done incredibly well. Anything less than six months is a little hard to swallow in terms of the time you require to invest in people. I think everyone is in the same boat," he said.
Retail industry publication Retail Dive took a fascinating look at how and why web-based Direct-to-Consumer (DTC) retail companies are increasingly pursuing brick-and-mortar locations. "The Next Generation of Showrooming" notes how more than just coffee companies are finding coffee shops to be fruitful environments in which to gain the attention of consumers:
Stephen Kuhl, co-founder and CEO of furniture company Burrow, knew that while physical stores were necessary, they were also costly. "To be fully honest, we didn't have enough money to open up stores," he told Retail Dive in an interview.

Instead, the company used creative ways to help customers to find its products through partnerships with coworking spaces, coffee shops and other retail spaces.
"Coffee delivery for Ms. Williams…

………..Ms. Williams?"

☕️😂@Venuseswilliams | #USOpen pic.twitter.com/M3gmy1rDra

— US Open Tennis (@usopen) August 28, 2019
The DTC model may still have a future for tennis pros like Venus Williams, who inadvertently strengthened the case for coffee delivery by drone this week. After asking for coffee in the middle of a set at the US Open, the ball-boy tasked with being the final link in the chain of helpers striving to get Williams that coffee was left holding the cup, just a few steps too late. Yahoo! Sports was among internet news sources delighting in the awkwardness of the moment:
As Williams' entourage handed the ball-boy the cup (no word yet on how Venus Williams takes her coffee), the former US Open winner was already making her way off the court.

By the time the young man had caught up, Williams had already made her way towards the locker room.

After a brief pause, the ball-boy (wisely) decided not to follow her in, instead opting to return the coffee to Williams' entourage.

Williams perhaps could have used the coffee, going down to Elina Svitolina in straight sets, 6-4, 6-4.
Howard Bryman
Howard Bryman is the associate editor of Daily Coffee News by Roast Magazine. He is based in Portland, Oregon.