Braving the unfriendly business climate of 2020, Valor Coffee has dared to open a new coffee roastery and business headquarters in the North Atlanta suburb of Alpharetta.
The roastery opening is just the latest challenge accepted by Valor Coffee's three owners, who each caught the coffee bug as high school friends before launching the business as late-stage teenagers in 2016.
In addition to reopening its Alpharetta retail cafe and a permanent coffee cart, Valor now occupies some 3,300 square feet at the new roastery. It's there in a Loring S15 Falcon machine that lead roaster Dale Ellis works batches of greens sourced through importers such as Balzac Brothers and Cafe Imports.
The headquarters also includes offices for the Valor staff, a conference room, a creative studio, storage, a lounge area and a training and cupping area with a green powder-coated La Marzocco Strada, Nuova Simonelli Mythos and Mahlkönig EK-43 grinders, a Curtis G4 batch brewer, and more.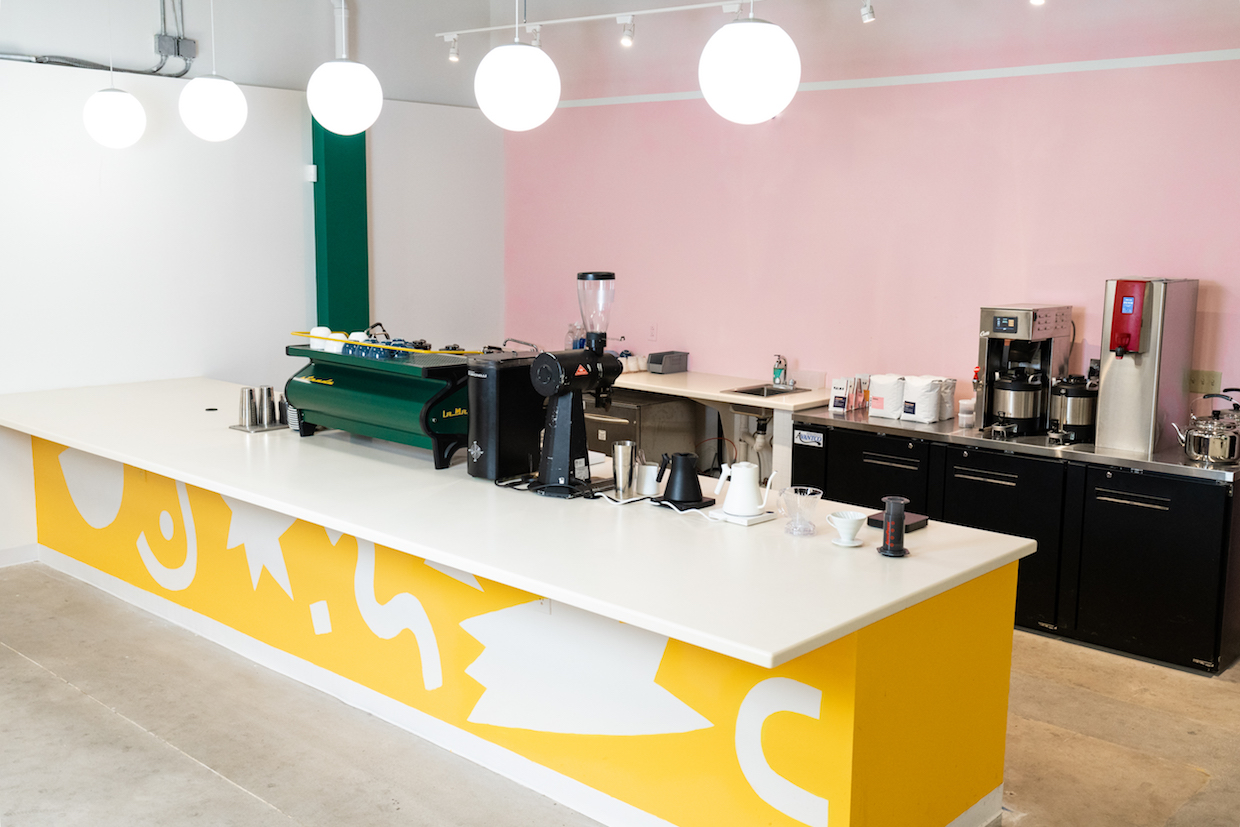 It's a long way from Valor's humble beginnings, when founders and Dawsonville, Georgia, natives Riley Westbrook, Ethan Rivers and Ross Walters launched with mobile coffee cart outfitted through a $10,000 Kickstarter campaign combined with $10,000 in credit card purchases.
"We dropped out of school, and focused all of our time on, one, working at other shops to pay our bills; and, two, learning all we could about coffee — how to run a business, and how to convey our values to our guests," Westbrook recently told Daily Coffee News.
---
Related Reading
---
By January 2018 the mobile cart landed in a semi-permanent popup at an Alpharetta co-working space, building an audience of coffee drinkers based not just on coffee quality, but also on what Westbrook described as a fine-dining-like attention to superior customer service.
Later in 2018, the Valor team started roasting their own beans through a friendly deal with the owners of Peach Coffee Roasters, based in nearby Johns Creek.
"We didn't have the cash to just open up a space and buy a pricey roaster," said Westbrook, "so we had to be scrappy and find a way to make things work with the resources we had at the time."
After those resources accumulated with the success of the coffee popup, the Valor owners eventually applied them to the brand's first brick-and-mortar location and their first three employees. The 650-square-foot cafe opened in August 2019 with a snazzy Kees Van der Westen Spirit espresso machine, Mahlkönig Peak and EK-43S, and a Curtis G4 brew system.
Despite the pandemic downturn, the owners opted to push through 2020 with the roastery buildout, finally opening the facility last December. Inside, the roasting team looks for consistency in continuous blends such as the Freethrow all-purpose espresso blend, a darker blend called Worker's Comp and a decaf called Book Club. The roastery also sends out a selection of single-origin coffees, plus a rotating seasonal blend that includes a charitable component per bag sold.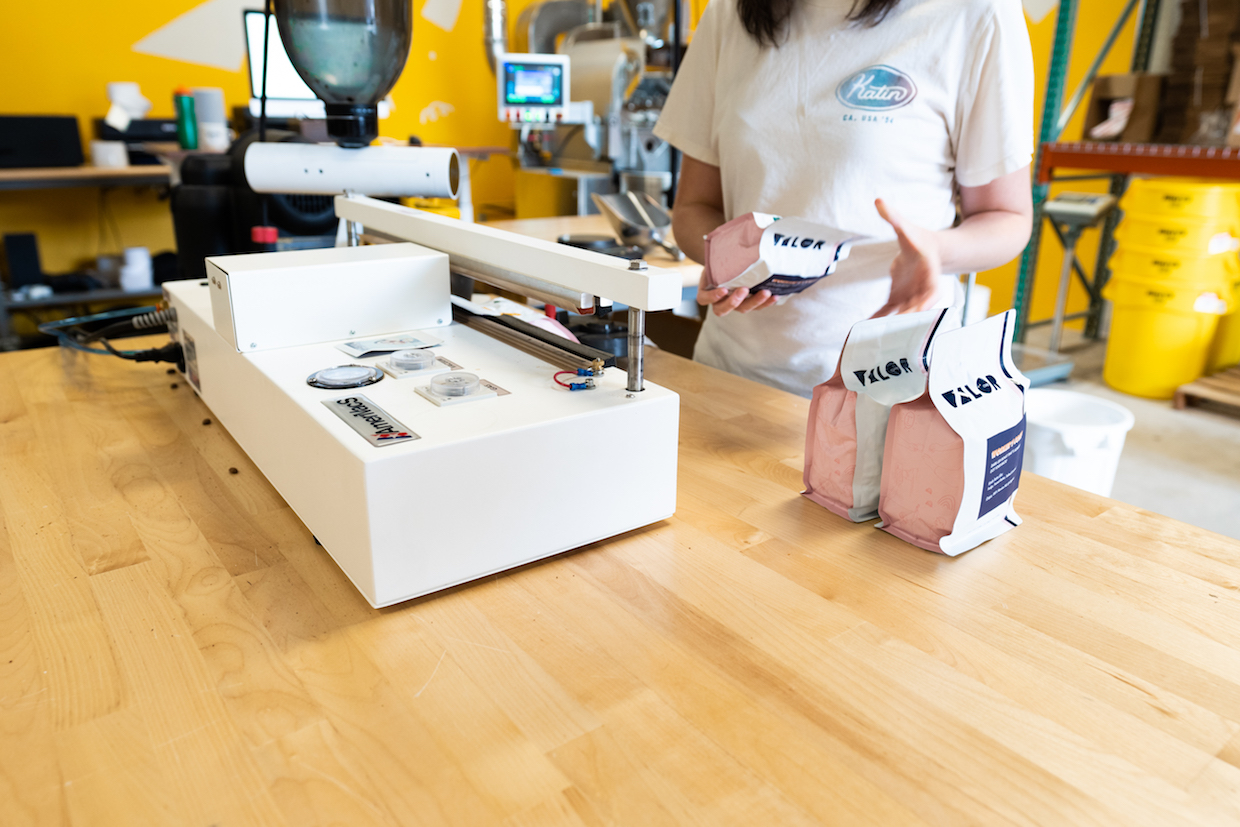 "We focus on keeping things nice and light, true to the characteristics of the bean, while staying far from underdeveloped," Westbrook said. "We often focus on highlighting sweetness rather than acidity to give our coffees a nice rounded flavor profile."
Westbrook said Valor is currently involved in discussions that might see a second Valor cafe in the Atlanta metro area in 2022. The company is also adding wholesale clients locally and regionally, while maintaining the kind of customer focus that has endeared Alpharettans and other North Atlantans to the brand.
"I think most of our guests just feel some shadow of normal when they walk into our cafe," said Westbrook. "In a broken, divisive world, they can walk into our shop and be treated like we actually care for them. They can then walk out of our store and hopefully go spread those seeds throughout the rest of their day."
Nick Brown
Nick Brown is the editor of Daily Coffee News by Roast Magazine.