Board Porch Coffee has widened its footprint in Virginia's Shenandoah Valley with the opening of its first full-fledged brick-and-mortar cafe in the town of Luray.
About two years in the making, the coffee shop occupies a historic downtown Luray building about 30 miles northeast of the roasting company's original retail outpost, a stand at the Agora Downtown Market in downtown Harrisonburg, Virginia.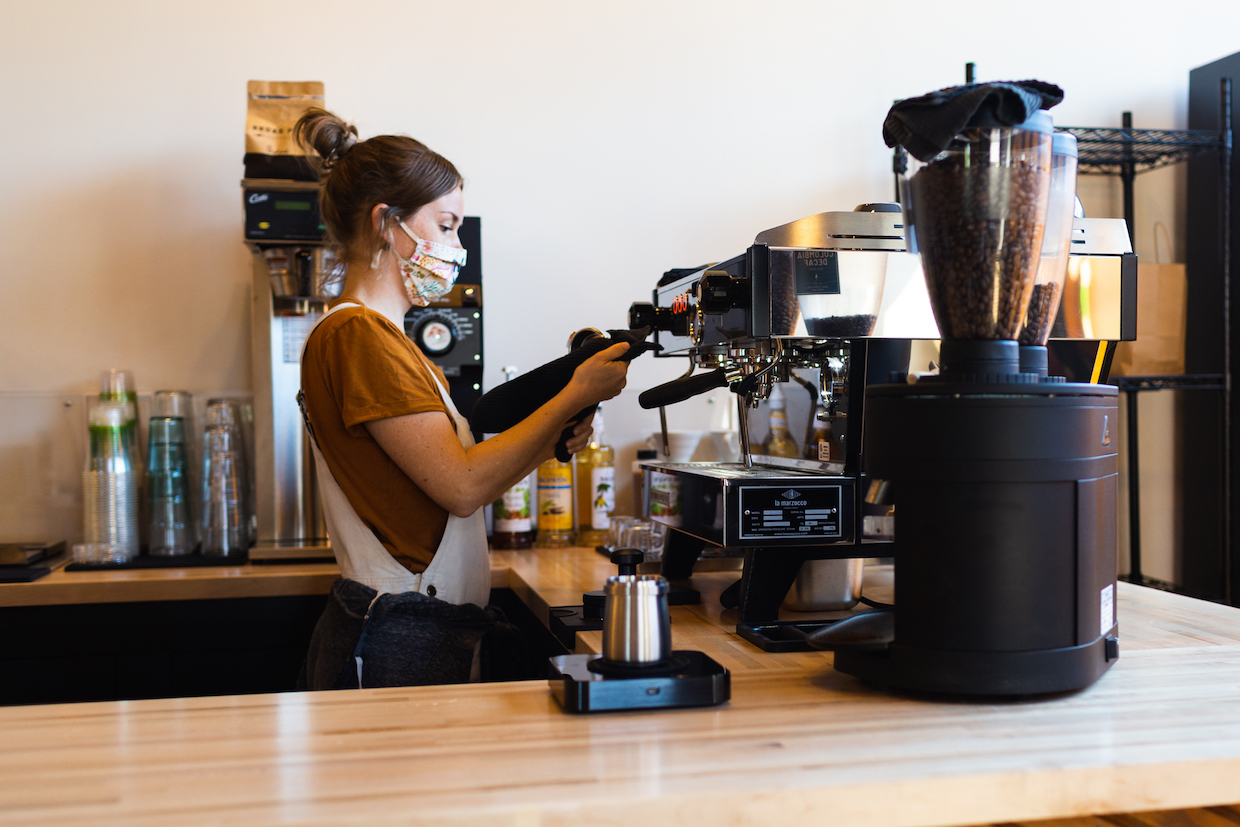 Inside an approximately 100-year-old building, the airy new shop adds a touch of vibrancy to the town of less than 5,000 people, where locally driven retail commerce took a hit in the 1990s and 2000s with the arrival of big box stores.
"Like many small towns across America, corporate box stores created new areas outside town that sucked out life from the old downtown," Broad Porch Co-Owner Jay Dedman, who has lived in Luray for 13 years, told Daily Coffee News. "Broad Porch is helping wake up old downtown from a 20-year slumber."
---
Related Reading
---
A series of Sputnik-style modern chandeliers illuminate a gold and pastel blue mural behind the wood-paneled bar. Atop the bar, a La Marzocco Linea PB espresso machine helps execute a menu of classic, high-quality drinks out of coffees roasted in a separate space about two blocks away in Luray on a 15-kilo-capacity machine built in California by Renegade Roasters.
For Dedman as well as the company's founders Phil Duntemann and Jill McMullan, all of whom live in the area, the shop isn't necessarily part of a revitalization mission, but more simply a response to local demand.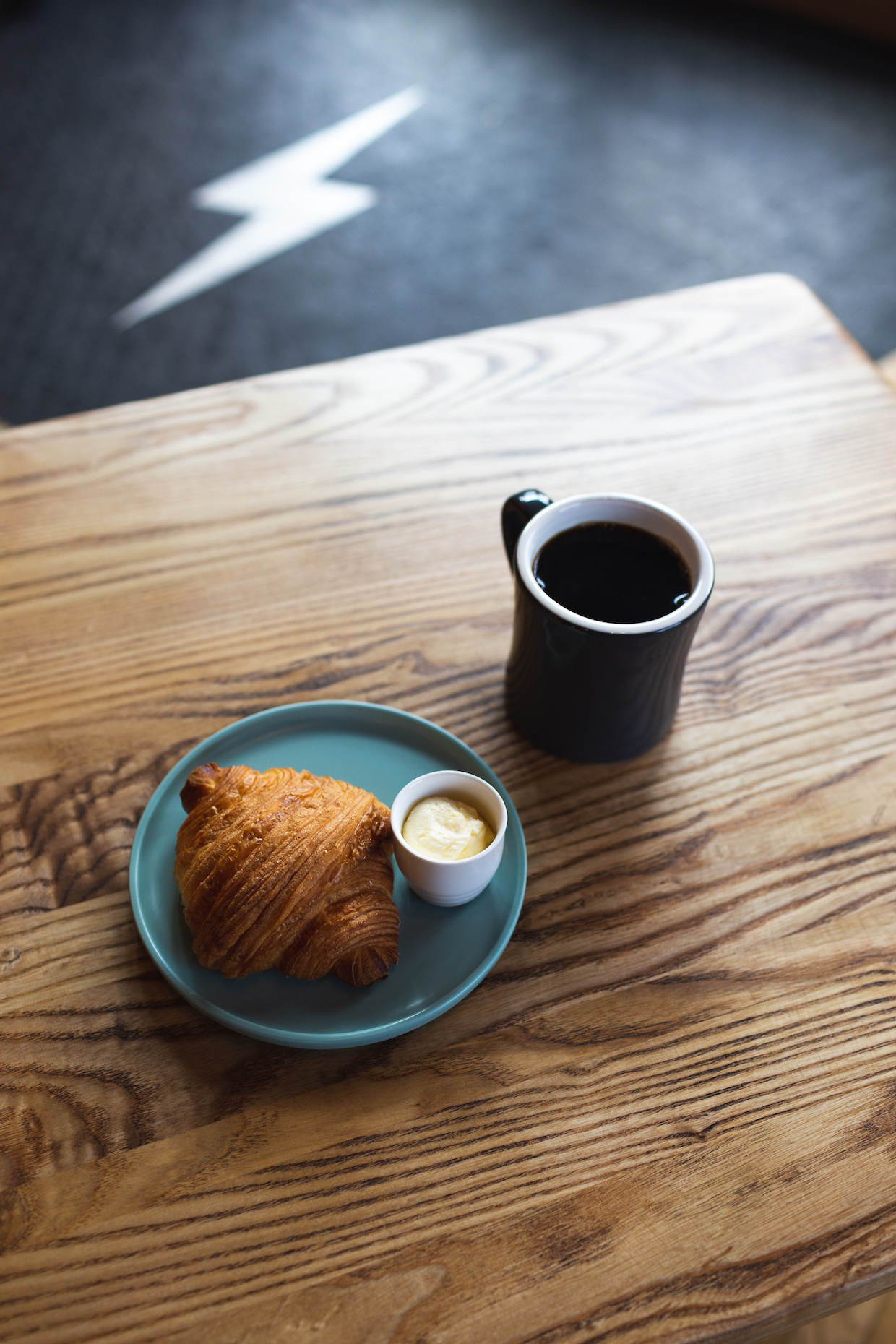 "We just thought that we couldn't be the only people that live in smaller towns that want a good specialty coffee and cafe experience on a regular basis," Duntemann told DCN. "And so far, it seems we were right and we are not alone."
Again responding to local demand, Duntemann said the brand leans towards well-rounded, fully developed roast profiles, but without going too dark.
"Maybe just into second crack, but never like a rolling second crack," said Duntemann. "I kind of hover around medium roast because I think that gives a lot of body and character to most coffees. We try to meet people halfway, give something that specialty coffee nerds can appreciate but also the lay person that goes to Starbucks or Dunkin Donuts would also enjoy."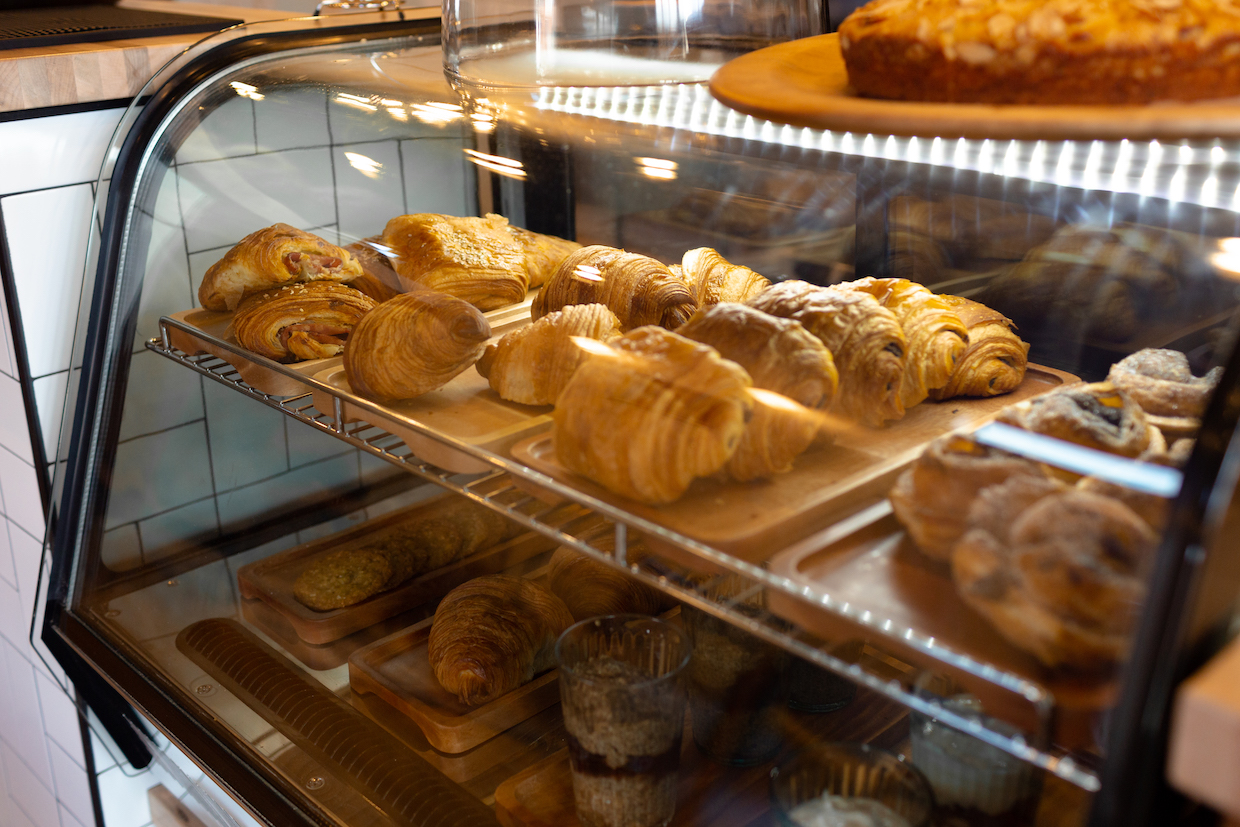 Beyond the Luray opening, Broad Porch is planning to bring back its refurbished 1963 Shasta camper, which was sidelined due to the pandemic. The owners are presently exploring turning the camper into a permanent fixture for a Broad Porch location in the nearby town of Grottoes where Duntemann has family.
"They have no coffee, either. People have to drive 20 minutes to get any coffee, unless it's like gas station or 7-11 coffee," said Duntemann. "We have this camper that's not really doing anything, so we figured, 'why not? Let's give that a shot too.'"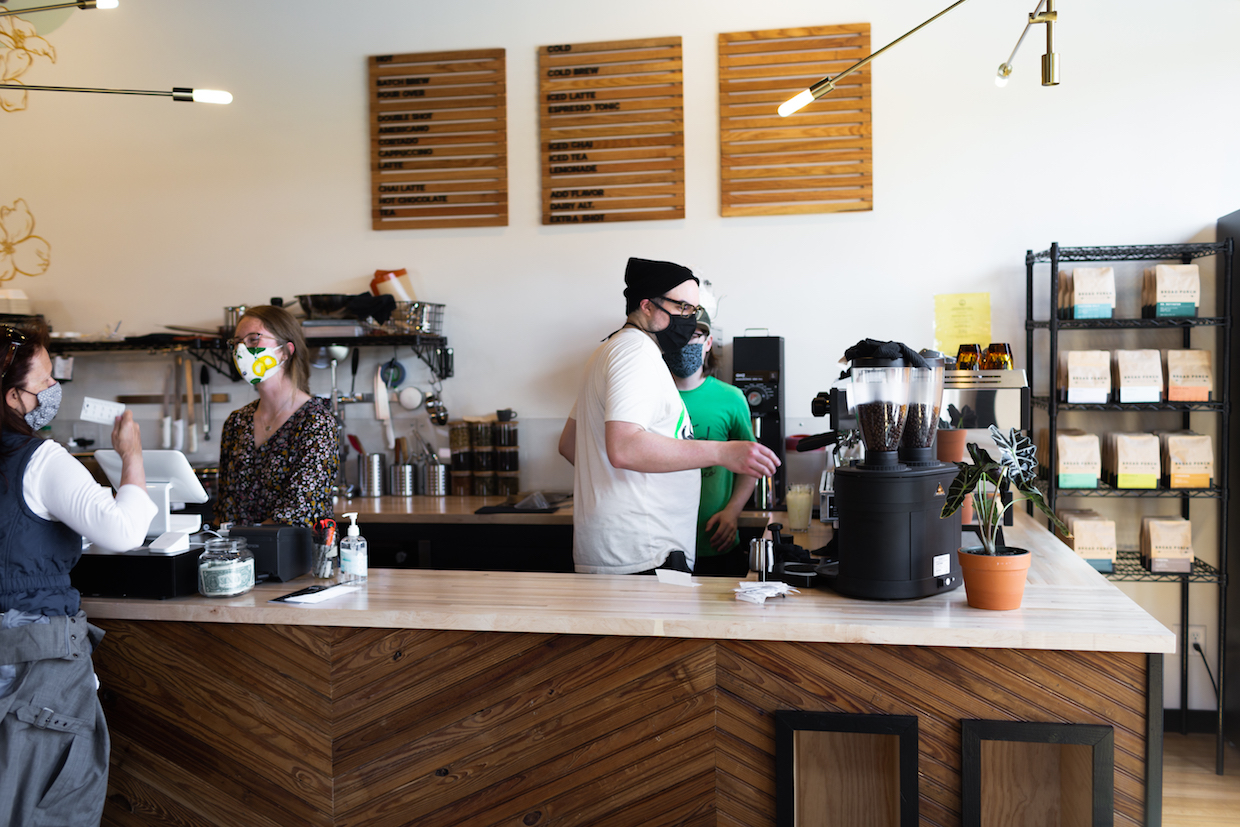 Broad Porch Coffee is open now at 20 W. Main St. in Luray.
Howard Bryman
Howard Bryman is the associate editor of Daily Coffee News by Roast Magazine. He is based in Portland, Oregon.